Tee Major has pretty much been a professional everything. Having gone from graduating college to being a sales rep for a multi-million dollar company, he still lacked the satisfaction of fulfilling his personal goals.
This interview with fitness expert Tee Major covers his experiences with the business world, the entertainment world, and the dreams of following his passions and changing the lives of others. To check out more of his fitness advice, visit his website!
To learn more about the fitness world with Exercise.com and becoming a Pro member, click here!
Tell us about your decision to leave the sales industry to launch Tee Major Fitness.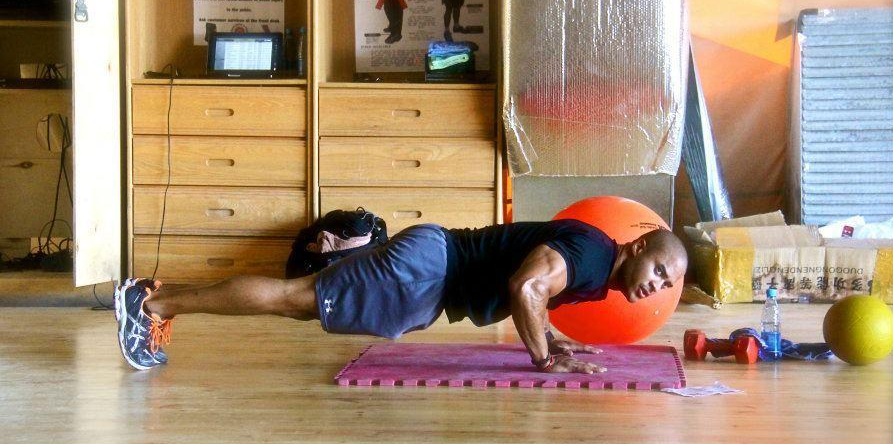 I was like most college students after graduation — highly influenced and highly unemployed. I chose to go into sales for the money. I was successful as a salesman, even to the point that the company was considering me for a promotion.
I realized I was working too hard for someone else's dream. I did the math and realized if I worked even half as hard for myself as I did for that company, then my business would be successful.
I also realized that if I really wanted to make a difference in others lives, I was going to need to follow my own passions. TMF was born from this passion.
How did you land a modeling position, and how did that impact your views on fitness?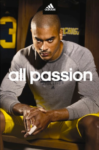 I was thinking about leaving the sales company to pursue entrepreneurship, so while I was still employed, I sought out a small modeling agency in Rhode Island where I was living at the time.
My agent encouraged me to attend an open casting in Boston for an Adidas NCAA Football campaign. It was my first audition ever and I walked in like I owned the place. I believed I was perfect for the role.
The photographer (RIP Kim Kennedy) and I instantly connected and I booked the part. Side Note: the other model was Scott Herman (Real World: Brooklyn) — a great trainer himself.
See for yourself - Meet with the Exercise.com Team today
Train Anyone, Anywhere in the World.
Kim helped me get into my agency in Boston and I was on my way. I continued to book fitness shoots but lost some work because I was too big. I "looked" like a football player.
So I toned down the heavy lifting and converted to a more balanced regiment with calisthenics and a lot of what you see in the "44" video.
Your viral video on "44 Best Bodyweight Exercises Ever" has awed and inspired hundreds of thousands of people.
To be able to perform some of these outstanding movements, how much do you attribute to bodyweight exercises versus weight lifting?
A balanced routine has both. But if you want to be good at pull-ups, you have to do pull-ups. It is specificity. I do tons of lunges, box jumps, pull-ups, push-ups and core stability exercises as well.
The weight training I do is mainly to develop the explosive power and maintain size due to the amount of calories I burn on a daily basis. My strength no doubt comes from doing my cals.
Of the variety of areas you've reached with your fitness methods, which has been your favorite and why?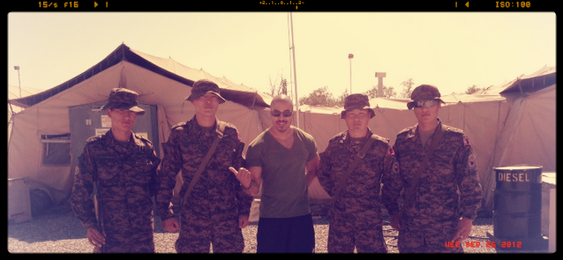 The modeling is fun and exciting. I get to meet really creative people and collaborate on unique images that I can share with my kids and grandkids one day.
However, working with the military has been incredibly rewarding to my growth as a person. The military uses a system of core values to build a strong foundation within its ranks and to maintain discipline and order.
Being placed in a position of command and entrusted with their fitness made me evaluate my own core beliefs and helped me to define what I stood for as a person as well as what my company would represent.
This was pivotal in establishing my brand, my Kaizen philosophy, and my mission.
After motivating hundreds of people each and every day, how do you keep yourself motivated?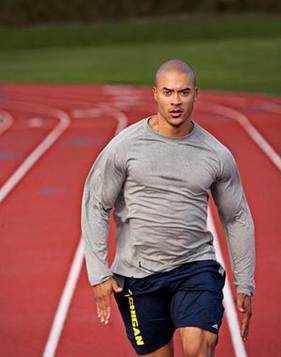 I have never needed a kick in the a$$ to do anything. I think that is intrinsic nature. I get it from my father. He is the same way. However, I believe that to stay motivated, you have to define your purpose.
If motivation is the vehicle to take you somewhere, then purpose is the destination. Defining your purpose or desired end result gives your motivational arrow aim and your knife a target. My purpose is to help others. I use my Kaizen philosophy as a way to stay focused.
I break my goals down into small attainable targets daily, hourly, even down to the minute and half minute in fitness. When you break goals down like this it forces you to be in the moment.
This act of being present and devoting energy to what I can now in the moment avoids much anxiety created when thinking and dreaming of future events. We all know how draining anxiety can be.
The act of being present gives me so much more energy to commit to goals I can have an immediate impact on. I don't store energy or save it for later. In that moment, I give everything my all.
Sounds draining, but my batteries always seem to recharge so I can go at it again, and again, and again.
Fitness isn't just about exercise—diet and nutrition play an important role as well! Need a great diet plan to supplement your workout plans? Upgrade to PRO now and get access to a whole list of diets that suit your goals!
You'll also get unlimited access to our Ask-A-Trainer feature to answer all of your fitness and nutrition questions!