At Exercise.com, we love seeing people helping each other out when it comes to fitness. Whether it's having a reliable workout partner or offering advice to new gym goers, we are often motivated by seeing others reach their fitness goals!
We saw Terry Williams on Twitter answering questions, debunking myths, and inspiring his followers to push themselves harder (and smarter) than ever before, and we loved it, so we decided to contact him for an interview.
Meet "@TerrytheTrainer"
Terry Williams is a passionate fitness professional, working in almost every aspect of the health and wellness realm. He is devoted to sharing his research and ideas with fitness enthusiasts everywhere.
He touts a master's degree in health & human performance, certification as a strength and conditioning specialist, and multiple publications as a professional writer. He was mentioned on HoustonTrendMag.com and LiveStrong.com.
He works with everyone from casual gym-goers to elite athletes and is committed to impacting lives by challenging people to dig deep in their weaknesses to find strengths they didn't know they had.
Best fitness advice he's heard: No tips, no tools, no trainers EVER work… unless YOU work.
How he keeps exercise fun: Mixing things up and working out with other trainers to share ideas and discuss different training styles.
What tips do you have for people looking to get started with working out?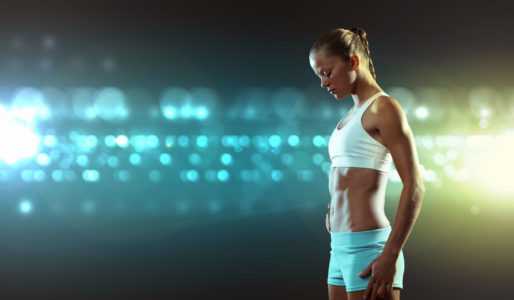 My biggest tip for all of the gym rookies out there is to simply find something you LIKE, and then build a program around that. It's easy to get started when you actually enjoy your workout!
If you absolutely hate running, something you might end up liking after building up some cardiovascular endurance, get started playing a game of pickup basketball or whatever gets your heart rate elevated and cooks away calories while you have fun.
What is your favorite way to work out?
I love to blend various forms of fitness. I don't live by a "cardio before weights" program, or the opposite either, for that matter.
I'm a big fan of circuit training, tossing in six to 10 movements for six to 10 reps per set, and loading muscles to the max by using challenging loads. I may mix upper and lower body movements, core stability work, and a few miles worth of sprint and interval drills.
Quite honestly, my method for training came from being bored with popular exercise philosophy, curiosity about combining modes, and an undying desire to simply have fun while blitzing the body. In the gym, creativity is golden!
See for yourself - Meet with the Exercise.com Team today
Train Anyone, Anywhere in the World.
When did you know you wanted to be a personal trainer?
Back in college, I was the biggest gym rat and a film school kid. I saw exercise as a hobby and media as a career.
I went on to DJ a radio show and co-host some TV, but I had to get real with myself upon graduation and embrace my true passion — motivating others to live longer and stronger. It was upon graduation that I decided I wanted to be a trainer.
Funny thing is, now after a masters degree in health and human performance and years in business as a trainer, I'm starting to get a few exciting opportunities to combine fitness with media!
It's been fun going beyond my clientele and reaching more people with my message of wellness.
What do you recommend people look for in a personal trainer?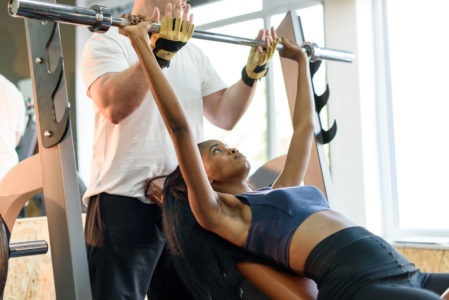 I recommend that people look for inspiration and professionalism in a trainer. A trainer shouldn't be a cocky individual in love with their own physique and simply be barking out orders pompously. but a person who wants success for you even more than you want it for yourself and is devoted to encouraging you along the journey, even when you want to give up.
A great trainer is someone who wants success for you even more than you want it for yourself and is devoted to encouraging you along the journey, even when you want to give up.
The best trainers are those who are organized and reliable, prioritizing your needs and treating you with respect, offering quality services, not a hustle. Trainers should build revenue by changing others' lives, not change their own lives by focusing on revenue.
I also think logging workouts can remind you of what progress you've made and holds you be accountable to a written record, pushing you to aim for future progress as well. Logging workouts is the KEY to achieving measurable goals.
What has been the highlight of your personal training experience so far?
The highlight of my personal training experience has been the ability to work with notable people. It's crazy when you work so hard to build something of worth, and then one day it becomes more valuable than you would've predicted yourself achieving.
It's crazy when pro cyclists join my spin classes or the media group I work with puts me on video shoot assignments with some of my favorite musicians. It feels funny shaking off fan mode and realizing that they want my counsel. I feel blessed for that!
We'd like to thank Terry for taking the time to answer these questions for us! You can follow him on Twitter: @TerrytheTrainer. Don't forget to Follow @Exercise too!