When it comes down to it, fitness doesn't begin with shattering PR's or striving to be the "best" in the world. Nor is it reserved for only the healthiest, strongest people. Wellness Educator Bethany Brown knows the true meaning behind the art of fitness.
She understands that sometimes it's the smallest accomplishments that end up having the biggest effects in our lives.
As the Wellness Educator and Personal Trainer at Tampa General Hospital, Bethany gave us the low-down on everything from minor tweaks to significant alterations in our day-to-day living to help propel each of us into a healthier lifestyle.
Tell us a little bit about your background and your role at Tampa General Hospital.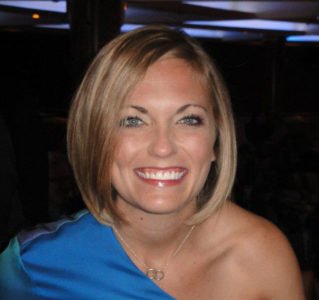 When I was a sophomore in college, I was also working as a personal trainer at a local gym. My major at the time was Exercise Science. I was frustrated with the structure of a corporate gym.
To me, there was a lack of understanding of the chronic diseases that were plaguing our clients. I had a client that had multiple sclerosis, so I researched her illness, contacted some physical therapists, and structured her fitness program around her needs.
While working with that client, I changed my major to nursing. I was certain there would be a need for a medical professional to have a fitness background. After nursing school, I worked in trauma ICU at a level one trauma center.
I loved the challenge and the opportunity to support families during such difficult times. However, prevention is my passion.
I met with the Director of Employee Health at our hospital and have been working there ever since. We have 6,700 employees and we are self-insured.
My coworker and I organize smoking cessation programs, weight loss programs, health screenings, stress management courses, fitness events, and support groups.
We recently started a program that allows you to receive a discount on your health insurance premiums if you participate in a Know Your Numbers Screening.
We test cholesterol, blood pressure, body fat %, and waist circumference. We actually had 90% of our employees participate.
How have you made fitness a part of your lifestyle?
In 9th grade, a teacher at my school offered to pick me up every morning and take me to the gym with her and her friends. I was hooked. I lost 20 pounds and have lived a fit life ever since.
Currently, I run with a running group in my neighborhood three days a week and ride my indoor bike or strength train two to three days a week.
I am in graduate school as well, so I try to do what I can. My body responds really well to weight lifting, so as long as I can get in a 15-20 minute circuit in my living room, I stay on track. I work out at home because it is free and convenient.
As an Employee Wellness Educator, what are some of the common issues you come across at work, and how can people correct them?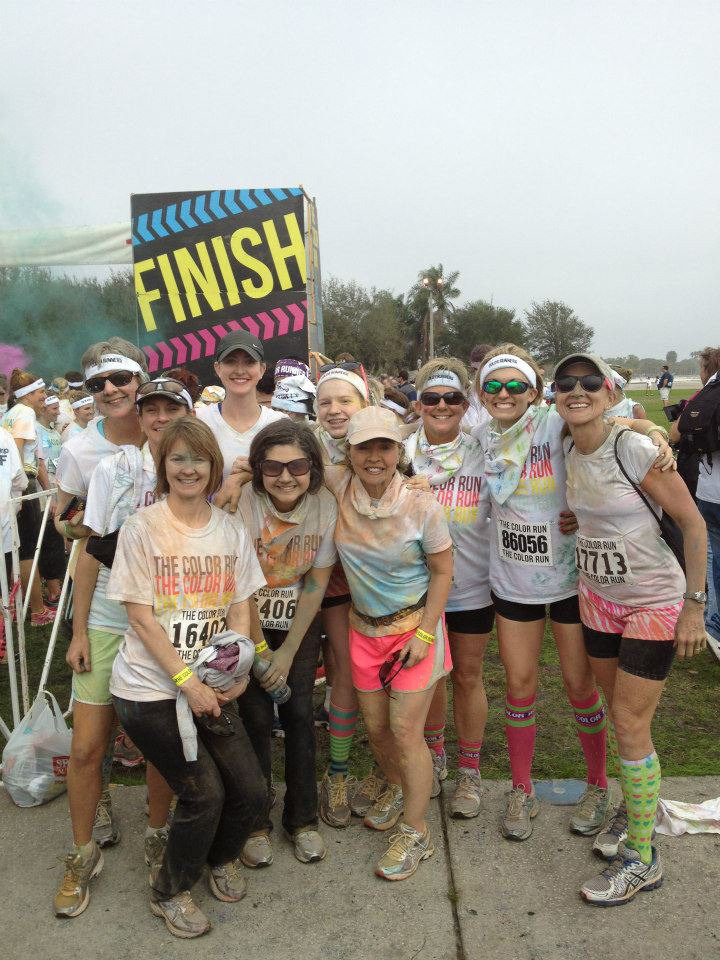 Working in a level one trauma center, we see many nurses and physicians who struggle to take care of themselves. I am not talking about two-hour workouts, massages, and facials. I am referring to eating, sleeping, and basic needs.
For example, our culture is so fast paced that we have gone to departments to help employees pack a cooler for a 12-hour shift, plan self-care on days off, and avoid sugary sodas to stay awake.
Not all employees are health care professionals; we also have housekeepers, kitchen staff, and office staff.  We encourage our office staff to have a healthy snack contest during department meetings.
Sometimes coworkers can sabotage one's fitness efforts by bringing treats into the office (especially this time of year).
We also raffle prizes to our housekeepers for getting their blood pressure checked at shift change. We have a Wellness Ambassador in almost every department that helps us meet the needs of the individual departments. We try to create a culture of wellness.
What are some steps employees can take to benefit their wellness in an average day at work?
BRING YOUR LUNCH! That is my first recommendation. It is so much harder to eat well at restaurants or cafeterias. When you have healthy snacks readily available, you are less likely to splurge at the office candy dish.
I also recommend taking a walk outside if possible. Sunshine, deep breaths, meditation, or prayer can reset a stressful day.
As an Employee Wellness Educator, what is one thing you wish all employees knew about your job, or what is the most interesting thing that has happened to you at work?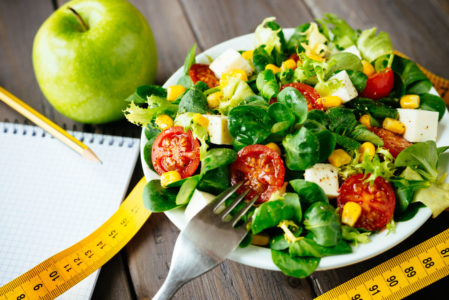 Small changes add up. We have an employee who was on diabetes medication, blood pressure medication, and actually had a heart attack.
He met with us when he came back to work and we got him started in our on site gym. His only "homework" was to walk on the treadmill for 10 minutes three times a week.
Six months later, he has a weight training schedule, he has lost 130 lbs (in the last year), he is off medication, and he has completely transformed his life.
We also have an employee who is in his twenties and cut out sodium, fast food, decreased alcohol, and started lifting weights. He lost 12 percent body fat during our 12-week fitness challenge.
The most interesting part of my job is watching employees transform their lives. The part I wish all employees knew is how much I care for each of them; they have the strength to take the first step towards a healthy lifestyle, and I am here to help.
Exercise.com would like to thank Bethany Brown for sharing her expertise with our community. Be sure to follow her on Twitter!
For more tips on fitness and a healthy lifestyle, be sure to keep up with our blog! Need more specific workout advice? PRO members on Exercise.com have quick and unlimited access to our certified personal trainers through our Ask a Trainer section!