How many of us have strived for a goal and reached it but then have fallen back into the same bad habits? This week's expert interview is someone whose passion and goal is to not only help you reach that goal but to be able to focus on sustaining it as well!
Exercise.com would like to introduce you to Zach Moore, a full-time strength coach at Indianapolis Fitness and Sports Training. Whether you're a beginner or a weight lifting extraordinaire, he's got some tips that are sure to help you out!
Could you please tell our community your background and where you're from.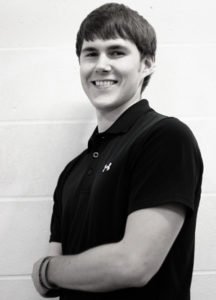 First, I just want to say thanks so much for giving me the opportunity to be interviewed on your site. I have noticed a lot of great people are now teaming up with Exercise.com, which is awesome.
I am 26 years old and work as a full-time strength coach at Indianapolis Fitness and Sports Training (IFAST), named one of the Top Ten Gyms in the US by Men's Health.
I am certified through the National Strength and Conditioning Association (NSCA) as a Certified Strength and Conditioning Specialist (CSCS) and hold my club coaching certification through USA Weightlifting.
I graduated summa cum laude from Indiana University Purdue University – Indianapolis (IUPUI) with my bachelor's and master's degrees. I also write on my website Zach Moore Fitness and offer online training and nutritional services.
I played collegiate tennis for two years before I was forced to quit due to a knee injury. I ended up having two surgeries on the same knee, and the doctors told me that I should never run or play tennis again.
I have never been a fan of running (at least not long distance), so I was okay with that part. But I do not like being told I cannot do something. Therefore, I began reading everything I could to improve my knee pain and function.
I eventually stumbled onto Mike Robertson's site and realized he has a gym in Indianapolis where I was going to grad school. Long story short, I eventually became a client there, and my knee pain disappeared.
This sparked my interest in fitness and health even more. I applied for an IFAST internship, and they hired me right after that.
What makes Zach Moore Fitness so awesome?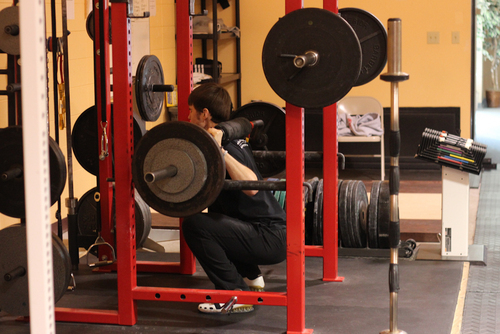 Because Zach Moore writes on it. No, in all seriousness I think my site is awesome because I want to help as many people reach their fitness and health goals as possible in a sustainable way.
I do not write about quick-fix solutions. I want people to reach their goals and maintain them. I see too many people get obsessed with one goal to eventually get burnt out on it and never achieve a healthy balance. It is great to lose fat, but it is better to maintain it.
I think it also helps that I work full-time as a coach with a wide variety of clients with many different goals. This exposes me to different mindsets and how to approach each one. I have found that psychology is extremely important in my job.
It is great to know the exact steps a person needs to take to reach his or her goal, but those will not be beneficial if the person does not follow them.
Therefore, the longer I work as a coach and writer, the more I see the need to be more than a technician to help my clients and readers reach their goals.
I have to give them practical steps that they are easy to follow, which I aim to do more of with my writing in the future.
What's your favorite style of training?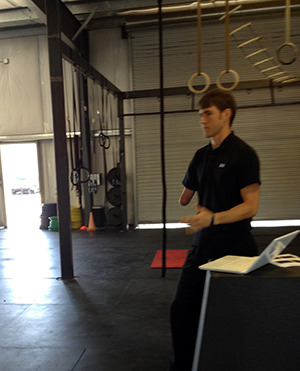 Hmmm, that is a hard one. I love watching Olympic weightlifting. That stuff just blows me away. It requires so much strength, stability, and mobility. Those lifters are awesome!
However, my style of training can change depending on each client's goal. I am a big fan of getting people to master the basics (squat pattern, hip hinge pattern, upper body push and pull, core work, etc.) and continually trying to challenge those patterns.
So, I may start someone with a goblet squat to teach him or her the squat pattern and then continue to challenge it by progressing to a front squat, which allows a person to handle more load.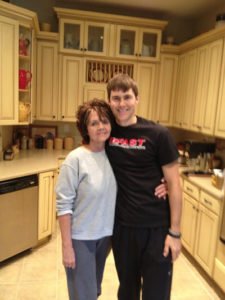 In this way, I can get a person performing and progressing on big compound movements quickly and safely. These compound movements give the most "bang for the buck" because they use the most muscle mass and can really jack up the heart rate.
As I stated above, I also think it is important for the person to have fun so he or she will be consistent with the training. Don't get me wrong, I expect people to work hard in the gym, but they should not hate or be completely bored with what they are doing.
So I take into consideration not only my clients' goals but also what they enjoy and are more likely to stick with.
Lastly, my favorite three exercises are probably:
Is there a supplement brand you're loyal to?
I do use a few supplements, but most of them come from different companies. I will say that I always buy a fermented cod liver oil/butter blend from Green Pastures, which is excellent, and I highly recommend it to everyone.
What's the best fitness advice you've been given?
Dan John always says, "The goal is to keep the goal the goal." I think this is excellent advice. If you have a goal, then you need to ask yourself if what you're doing is leading you closer to that goal. If not, then get rid of it.
What 3 tips do you have for people just getting started?
Do not overwhelm yourself

–

 Many people try to attack multiple habits at once and become frustrated. Just pick one habit and stick with it for one month. Depending on fitness levels, it may be as simple as walking for 30 minutes 3 times a week.

Spend time mastering the

basics

–

Poor technique and movement hinder how long you can train (injuries) and can cause your progress to stall quickly.
Be consistent

–

This is probably the most important one of the three. Some days you may not feel like working out or cooking a nutritious meal. However, if you can consistently fight these urges, it is more likely for your new habits to stick.
Exercise.com would like to thank Zach Moore for sharing with us and letting our community get to know who he is! Make sure you check out his website or see his Twitter page.
Exercise.com has several experts who are willing to answer your questions. PRO Users get access to over 200 professional workout plans and an unlimited number of "Ask a Trainer" Questions!