Want your lifting to count for more than just lifting, but not up for competing in the CrossFit Games just yet? This Saturday, August 3, the Bill Gobin Foundation is putting on a fundraising event that is the first of its kind – the 1 Billion Pound Challenge.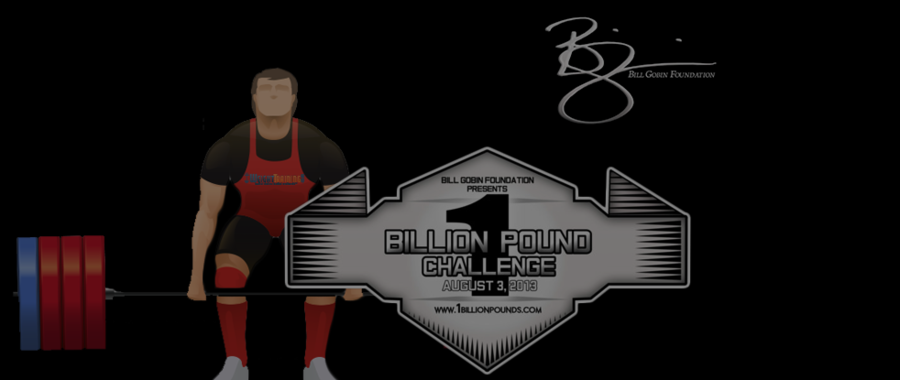 Their goal is to get people to join together and lift a combined total of 1 billion pounds in a single day! How awesome is that?? The registration cost is $20, which includes an event T-shirt. Click here to see all of the charities supported on the Bill Gobin Foundation web site.
We've set up a Group Page, for all WeightTraining.com users who have signed up. You will still need to enter your totals over at 1BillionPounds.com for them to be counted in the event.
Ready to get your lift on? To get signed up, register at 1BillionPounds.com, and select the WeightTraining.com team! Make sure you like them on Facebook to stay in the loop with everything going on!