Wouldn't it be awesome to win a Mr. Olympia competition? Most people might be happy with that kind of success. Now how about winning it 8 times in a row? That's incredible!
The Exercise.com team is pleased to announce that we're now featuring world-famous bodybuilders Ronnie Coleman and Shawn Roden! You can keep up with them both on the Ronnie Coleman Signature Series group page, perfect for all followers and fans of the 8-time Mr. Olympia and his supplement line.
Ronnie knows hard work, and we're pumped to be working with him to help motivate people to push themselves beyond what they thought was possible! Be sure to join the group to keep up with Ronnie and Shawn on Exercise.com, and also compete with other fans of these bodybuilding all-stars!
We're also going to feature some Total Weight Battles for Ronnie and Shawn! Join in and see how you measure up to the best!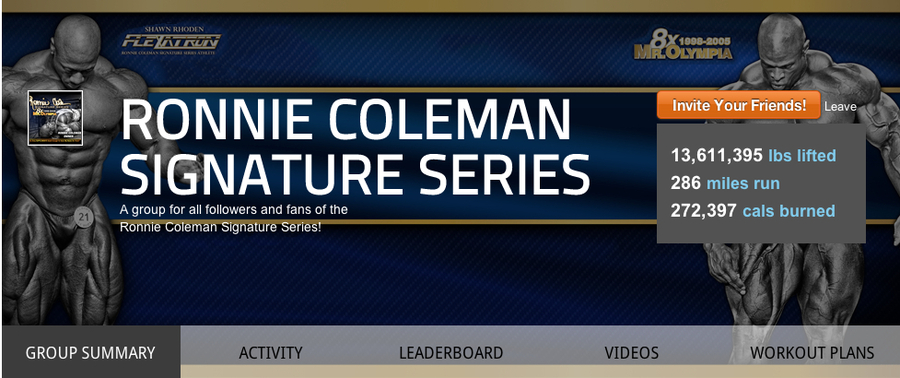 Ronnie Coleman's Story
Ronnie Coleman is an American professional bodybuilder. He won the title of Mr. Olympia eight times consecutively, tying Lee Haney's record in 2005.
Ronnie's supplement line, Signature Series, is "intended for individuals who are serious about changing their physique and are willing to put in the hours it takes to produce results," as stated by Coleman.
He also mentions that the supplements he makes reflect the hard work and tenacity to be not only good, but the best.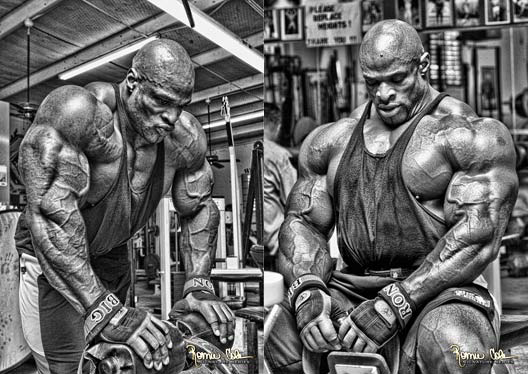 Shawn Rhoden's Story
Jamaica native, Shawn "Flexatron" Rhoden moved to the United States in 1990 and began bodybuilding competitions two years later.
Shawn has overcome many injuries and collected numerous titles throughout the years, noteably taking first place in the Tampa Pro show in 2012, followed by another win in Europe Dallas one week later.
Shawn took 3rd place in the famous Mr. Olympia in 2012 and 1st place in the Arnold Classic Europe.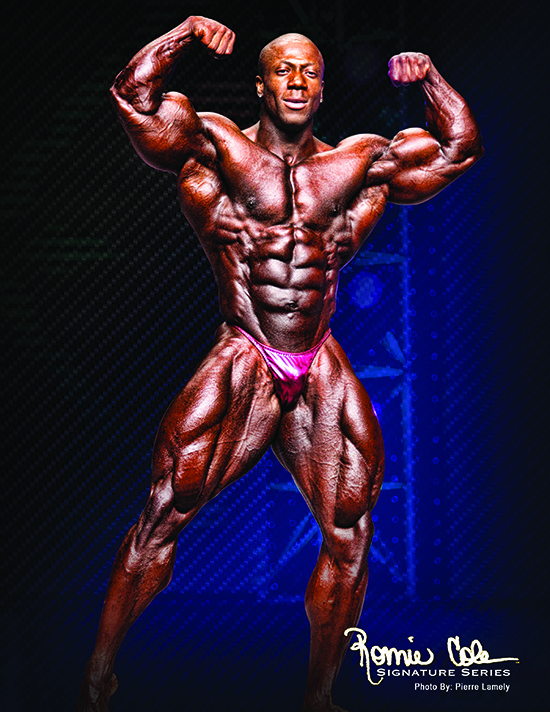 The Ronnie Coleman Signature Series Group
Both Ronnie and Shawn will be logging their workouts on Exercise.com, and you can keep track of their lifting on the Ronnie Coleman Signature Series group page. A "Total Weight Lifted" fitness battle will be happening from Friday to Sunday while Shawn does his regular workouts at the BodyPower UK expo, and also from Monday to Friday for Ronnie's workouts.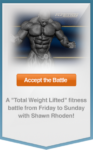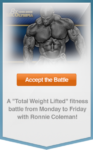 These battles allow you to see the kind of work that goes into being at the top! Don't miss out on your chance to compete with Ronnie and Shawn! The user who is closest to the total weight lifted for the fitness battles will win (1) Ronnie Coleman Signature Series Product and (1) official Exercise.com t-shirt. Winners will be announced May 27th.

Find more from Ronnie on Twitter: @BigRonColeman & also on Facebook. You can find Shawn on Twitter: @FlexatronRhoden and on Facebook as well.
Be on the lookout for more updates on the battles and more from us on Twitter: @Exercise and on the Exercise.com Facebook page.