Get the Basics...
🛠 Marketing tools 101
Voice search optimization
Ranking on Google
Bi-weekly COVID-19 snapshot
Interview with Chris Pearson 💬
Welcome back to Sweat Equity. In this edition, we're looking at several practical, universal ways to ensure you're giving your fitness business the best possible marketing edge in an intensely competitive industry.
Even though tumultuous is the best adjective to describe our current daily rhythm, people are nonetheless making the effort to return to habits and activities that represent their flavor of normalcy – gyms and clubs, for example, are up and running in many states. This is the time to take advantage of all-things-digital to make sure your clients know what's new with your fitness business.
New This Week: Sales-marketing integration…Email marketing…Voice search optimization…Google ranking for websites…COVID-19 snapshot…Interview with Chris Pearson.
Still with us? Great. Let's get started.
If you're ready to grow and manage your business better, book a demo with our team today.
---
Marketing Tools 101
Everyday tools to streamline marketing success
How to Make a Power Play With Sales-Marketing Integration
Did You Know That…
45% of US consumers will abandon an online transaction if their questions or concerns are not addressed quickly. (Forrester)
89% of consumers have stopped doing business with a company after experiencing poor customer service. (RightNow Customer Experience Impact Report)
If you strategize selling memberships, training packages, and marketing schemes, it's time to consider strategizing sales and marketing integration.
Whether you have a sales team or you are the sales team, when sales and marketing are seamlessly assimilated, you significantly increase your business's customer experience. And customer experience is a power player in the customer retention scheme. It seems like a no-brainer, right?
The genius behind combining sales and marketing efforts is that it allows you to signal a need and provide a solution in a single encounter. Deliberate sales-marketing integration drives a smooth transition from potential customer to client.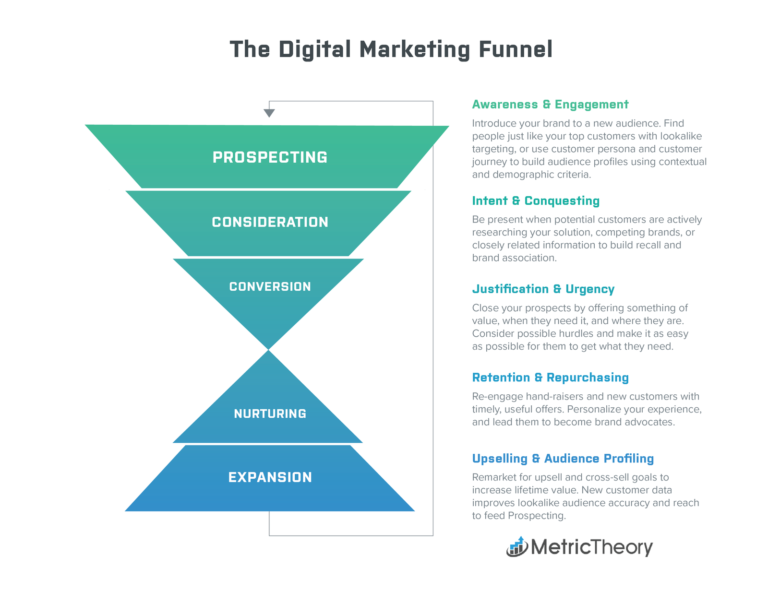 [Source:
MetricTheory
]
So what does it look like, practically speaking?
Have proper resources available to help potential customers with questions and/or assistance during the buying process
Stay in constant contact with potential customers in your niche ­– stay on top of their problems and always have the solution
Be ready with a unified message that interconnects your sales and marketing content; meaning, once a customer begins the purchasing process, make sure what they find in the sales process fully represents the advertising that drew them in from your marketing approach
And, as always, support and promote your product with client testimonies
Email Marketing Best Practices
Email marketing is still the main thing when it comes to digital communication. It's a great way to connect with people who are interested in your brand. Engaging your clients and prospects with email campaigns isn't complicated but there a few "rules" to follow to make sure your emails don't get lost in the infinite email matrix, or you don't become a business in which customers want to block unwanted emails:
Begin with a strong welcome. You've got a matter of seconds to catch or lose your reader's attention.
Pay attention to critical time slots, meaning, consider what time of day your audience is most likely to access their email so your email is sure to hover at the top of their inbox.
Consider frequency, such as daily, weekly, or monthly and set a day and time for punctual distribution.
Follow your email's spam stats and churn rate and adjust accordingly.
Include a means to receive feedback from your recipients.
Make sure your subject line is interesting
Offer an opt-in method for people who've received your email via forwarding
Make sure the sender's name you're using is identifiable and memorable.
Hubspot's data shows why now is the time to capitalize on marketing strategies with email campaigns: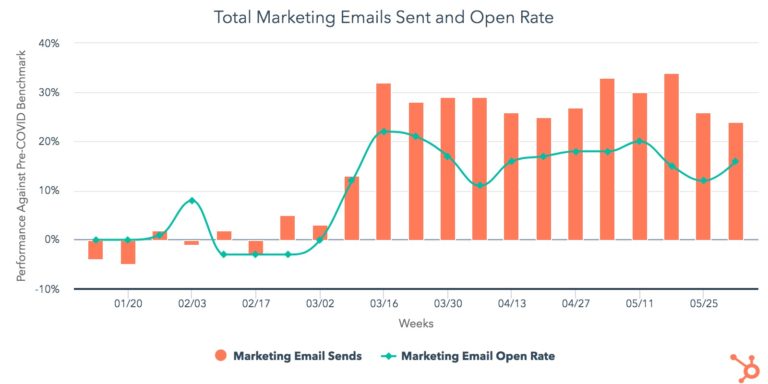 [Related: Here's the low-down from the experts at Hubspot: 
17 Email Marketing Best Practices That Actually Drive Results
]
Email Marketing Services
When marketing gurus talk about email marketing, they aren't insinuating that business owners should send individual emails to potential and current clients. Most businesses out there turn to an email marketing service where they can draft emails, sort them into campaigns, and send them to pre-built mailing lists. Here are some of the more popular email marketing services available:
And here is a great article discussing the differences between the companies mentioned above.
COVID-19 Outlook & Updates
Your bi-weekly look at the coronavirus pandemic
To help you sift through the sheer amount of coronavirus-related resources available to you online, we've compiled a few articles on the virus, specifically for those in the fitness industry that are reopening their fitness club doors to the public:
COVID-19 liability waivers now part of going to hair salons, gyms, theme parks and more https://t.co/m1SgUUtZb2

— CBS News (@CBSNews) June 12, 2020
Should Your Gym Have a COVID-19 Liability Waiver?
COVID-related litigation is a low risk but it's still a risk and liability waivers created specifically for this coronavirus may be the new normal. If you want to get a head-start on the waivers, one thing is a must: detail how your business is safeguarding its employees and clients. What are your sanitation practices? What procedures do you have in place ensuring the members who come into your gym are not ill? What are you doing to curb the spread?
It's important to remember, however, that a liability waiver does not make you immune to lawsuits; and, according to some experts, liability waivers and their relevance depend greatly on what kinds of services you offer.
Here are two resources on (and templates for) COVID-specific liability waivers:
It's wise to always seek legal counsel when drafting a liability waiver. For quick answers to your questions, check out LegalZoom or RocketLawyer.
Optimizing Your Business for Voice Search
"Hey, Alexa, find the best gym near me."
Shopify, one of the top eCommerce retail machines, says voice search optimization is a must for your business. And that includes you, too, fitness professionals!
Voice search does precisely what its name implies: people use voice assistants, like Google, Siri, and Alexa, to find certain businesses and services. And you definitely want your business to surface when JoeFit says, "Hey Google, who's the best online fitness trainer for building muscle?"
Here are some tips from Neil Patel's voice search strategies to make sure voice assistants can find and recommend your fitness business:
Use natural language. Your website's FAQ is a great place to incorporate conversational phrases that closely mirror voice search questions
Use your SEO long-tail keywords to incorporate conversational phrases
Take advantage of Google My Business to ensure you appear in listings that match your business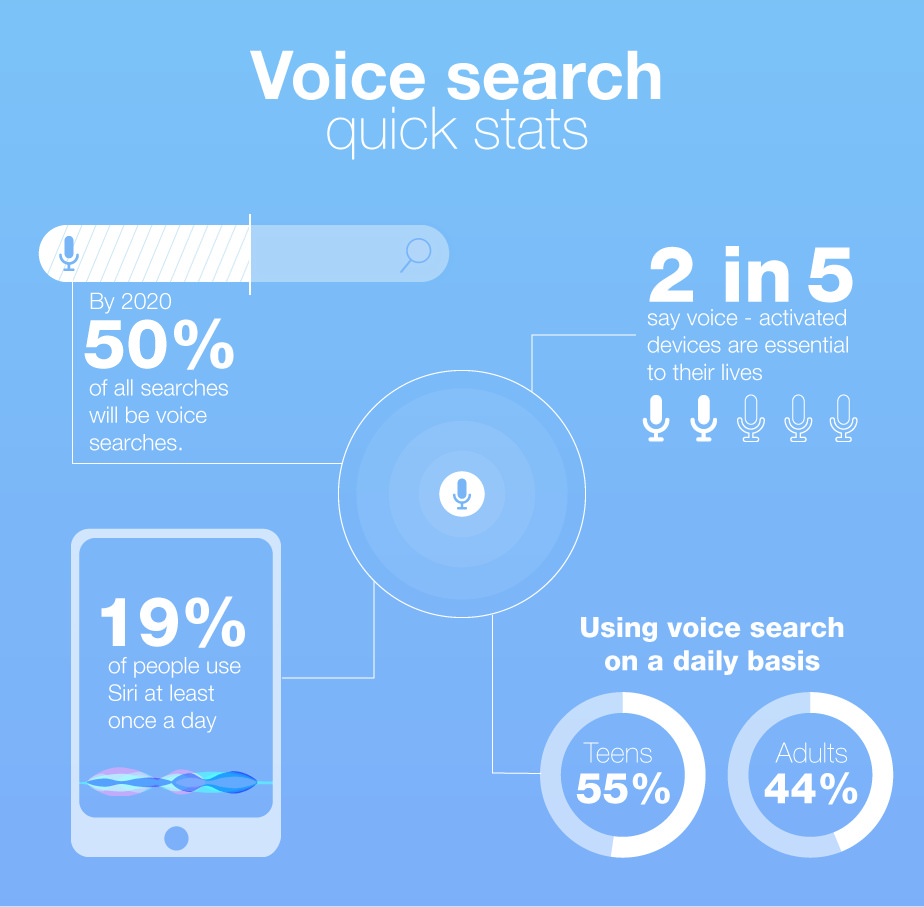 [Source: SayOne]
Websites Are Still Fitness Industry Influencers
Start taking advantage of your fitness business's website
What Is "Ranking"?
Ranking is when Google places your site in their search engine result pages. Ultimately, everyone hopes to land on the first page of result listings – but, wishful thinking won't get you there. Without getting too technical, we'll give you the short-story: ranking is influenced by your website's size (bigger is better), your content quality (keep it updated), and your perseverance using link-building.
So, can you increase your site's ranking? Of course. Can you do it quickly? Well, that depends on how faithfully you pursue website updates and improvements.
What factors should you be continually improving to increase your website's visibility? Here are a few to get started:
Website navigation: ensure that structure and architecture are logical and efficient for visitors
Really, really good content
Mobile optimization
Clearly-stated objectives and CTAs
Speed: monitor image sizes and caches
Links and more links (and always make sure they're working)
Google Alert helps to track (so you can share) when your business is mentioned
Finally, make sure Google knows you/your business (sites like Schema help with formatting)
The SEO experts at Moz also explain: "While search algorithms and ranking factors are constantly changing, the general consensus within the SEO community is that the relevance, trustworthiness, and authority that effective off-page SEO affords a website still play a major role in a page's ability to rank."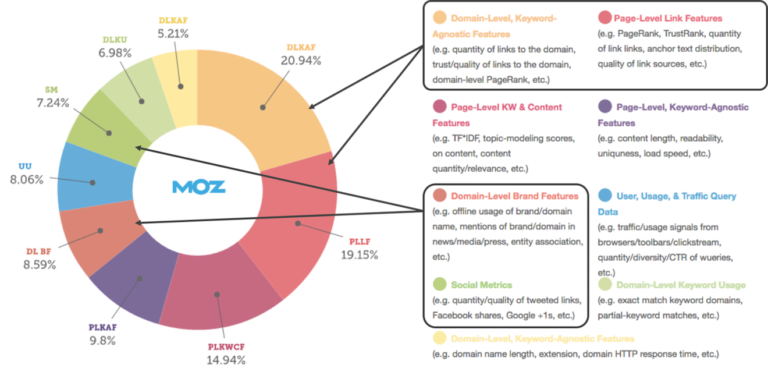 Speaking of link-building, trending in this conversation is the business intelligence approach to link-building: A Business Intelligence Approach To Link Building
[Related:
The Ultimate Guide to Google's Top Ranking Factor For Local Businesses,
How To Get High Domain Authority Backlinks From Sites That Seem Impossible To Build Links On
]
How To Write an About Page That Sells Your Brand
Talking about yourself is never easy but your about (or biography) page presents an organic opportunity to tell your audience (and search engines) several things about yourself and your business:
Tell a story and use "I" language. The goal isn't to reveal every detail about your life but rather to help your audience connect with you and your brand. Share interests, hobbies, unusual facts.
Highlight how you're working to enrich the lives of others.
Present some type of call-to-action. What would you like them to do next? Asking them to subscribe to a newsletter or your blog, or to follow you on social media are a few examples.
[Related: In his short essay,
People Like Us Do Things Like This,
marketing-guru Seth Godin reveals why humanity craves connection.]
Check out the About Me page of our client, Madeline Moves, for some inspiration.
Relatability Is Marketability With Chris Pearson
Our resident interviewer, Schimri Yoyo, sits down with Chris Pearson, founder of Reformed Athletes, to discuss the importance of using reliability to market fitness.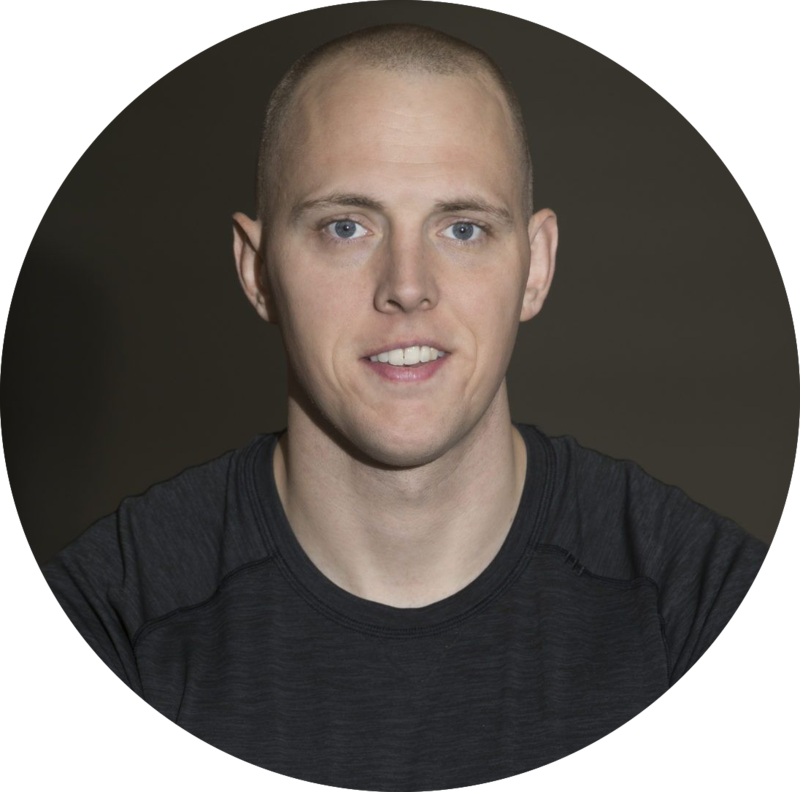 Notable Quotes:
"When I first started, I wanted to be the coach for everybody. I wanted to be everything for everyone. I spent a lot of time getting really down on myself if I didn't get a client or if I just didn't mesh with certain people. I would just get almost depressed. Why can I not help this person?"
"Now, I know that I'm not going to be everybody's cup of tea. That's totally fine. I have the people that I know I can work with and help and if I can't, that's fine. I will help them find another coach. I know that we're not going to mesh. I will help them go somewhere else because at the end of the day, I'm all about helping people get [to] their goals and if I'm not the best fit for that, I know that that's okay now."
"We're not necessarily having to put out big social media campaigns. That's not to say that we won't, but for us, it's been consistent blog posts, whether it be on my Facebook or Instagram, [although] we haven't been as active there lately, but just putting out information and giving as much away for free as we possibly can to help people and just cut through the BS. That's been our biggest driver of business."
Interesting Internet Finds
Share these links on your social media platforms for increased reach and engagement
Taste: Love a summer smoothie, but not all of the calories? Reader's Digest Best Health shares their favorite 23 Low-Cal Smoothie Recipes That Will Supercharge Your Morning
Buy: If you're looking for a more intense warm-up and recovery experience from a foam roller, Hyperice's Viper 2.0 High-Intensity Vibrating Fitness Roller has some pretty rave reviews.
Debate: It's no secret that Americans have been labeled as obsessive shower-takers, but is our cleanliness making us sick? You decide: What Not Showering Daily Does to Your Body
Read: Because sometimes diets don't work, check out Harvard Health's When Dieting Doesn't Work for some insight and encouragement.
And, that's a wrap! We hope you've enjoyed this week's digital issue of Sweat Equity: Insider Fitness Business Insights. We'll see you in two weeks! Stay safe. Stay kind. And wash your hands.
If you're ready to grow and manage your business better, book a demo with our team today.
---
This week's newsletter was brought to you by Brittany, Mathew, and Jeff.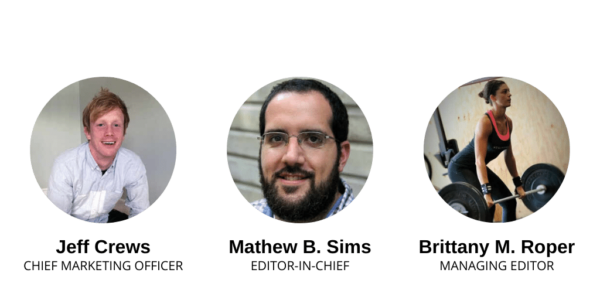 Want Sweat Equity delivered straight to your inbox? Sign up for our email list now!