Get the Basics...
👍Prioritizing employee engagement
Situation analysis 101
The era of automation
COVID-19 gym outlook
Interview with Geoff Girvitz 💬
"We're open, we're not open, we're open"….yeah, we feel you. Although the White House allowed its nationally advised stay-at-home measures to expire last week, many of you are still caught in city/state tugs-of-war. Nail bars are open, but gyms? Nope.
Maybe, as a gym owner and/or personal trainer, you're not even ready to experiment with the "new normal" (yes, that phrase again) – and your concerns are completely valid.
That said, our goal is to continue to shed light on the current situation of the fitness industry, as well as to highlight COVID-related talking points that may be of interest to you and your clients. Our focus is to provide snapshots of what's trending and useful, highlighting topics, and then pointing you in the right direction if you'd like to dive in deeper.
Speaking of snapshots, this week we're taking a look at three elements of a business system that impact both your fitness company's atmosphere and revenue. Set time aside this week to evaluate how your business's mood, your employees' level of satisfaction, and your community involvement might be making (or breaking) your brand's growth
New This Week: Situation analysis, employee engagement, and business partnerships… User experience and website optimization… Refining the assessment process… Interview with the owner of Bang Fitness, Geoff Girvitz.
Still with us? Great. Let's get started.
If you're ready to grow and manage your business better, book a demo with our team today.
---
Situation Analysis 101
What is situation analysis and how can you use it to grow your business?
In a previous edition of Sweat Equity, we discussed using SWOT analysis to identify your target market. This week, we're highlighting another tool that incorporates SWOT to evaluate your current business situation: a situation analysis.
What Is a Situation Analysis?
Essentially, a situation analysis uncovers the current temperature of your business: are you hot, cold, or somewhere in-between? It gives a fresh, immediate perspective on your business's position in the market and also helps you determine the best steps needed to move forward. Have a look at PR Smith's SOSTAC model to see why determining where you are now is critical in moving toward where you want to be: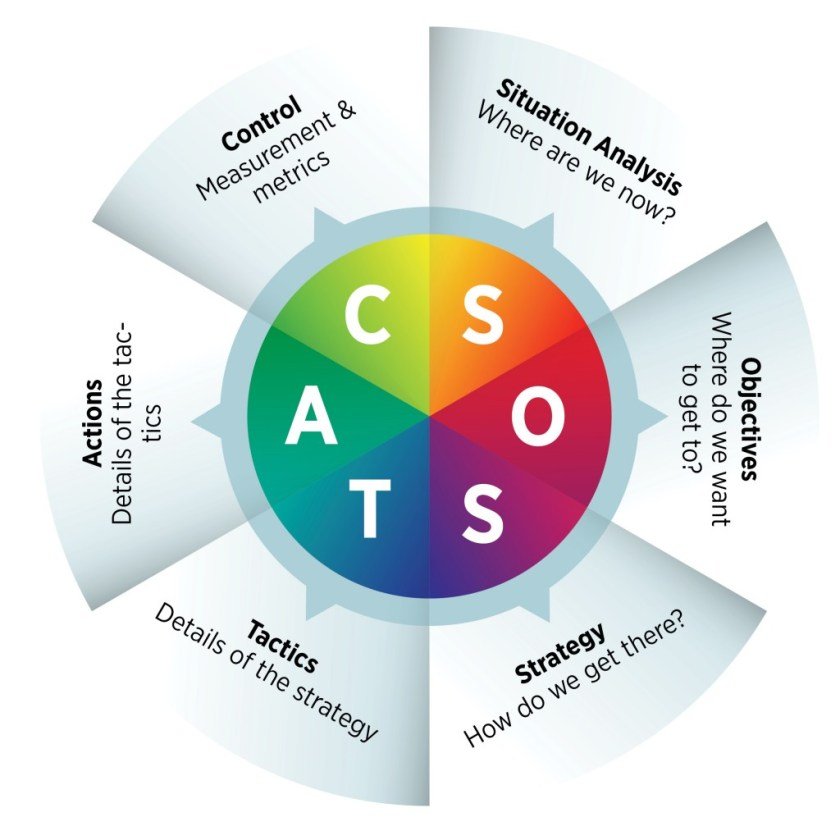 Situation Analysis: 6 Elements to Evaluate
There are six elements that must be evaluated when you are conducting a situation analysis:
Location (local or virtual)

Why did you choose this location?
What are the negative aspects of your location? How can these negative aspects actually benefit your business?

Products/Services

Compile a list of all of the products and services you offer. Describe how each item is both different and similar to other items on the market.

Target Market/Customer Demographics

Consider the age, gender, education, income, and marital status for your customer persona.

Competitors

Who and where are your business's competitors? Think both direct and indirect competition.

Threats/Opportunities
Market Trends

List the positives of current market trends; as well, describe how to overcome negative trends.
Check out the article, How to Use a Situational Analysis for E-Commerce, for more information. Here's an excerpt to get you started:

"How do e-commerce merchants compare their businesses against online sellers? And how do they stand out in a global market full of brick-and-mortar retailers who also try to appeal to customers on a digital level?

When selling products online, the best thing you can do is create the customer experience to exceed that of your competitors. Buyers come to you for both – the product and the way they are able to get their hands on it."
In addition, for e-commerce situations, your analysis should include objective insights such as website analytics, social media stats, and the customer service journey. (Read More: How Situational Analysis Identifies Opportunities in eCommerce)
Similar factors that you can use to evaluate your business's current situation are PEST Analysis, Porter's Five Forces, and 5 C Analysis.
[Related: Check out Volusion's
How to Use a Situational Analysis for E-Commerce
 and Brain Traffic's
The Situation Analysis: How to Put Your Research to Work
.]
Additional Factors That Influence a Gym's "Mood"
These factors can also influence your gym's mood (i.e. your gym's atmosphere in relation to how staff and members feel when working at and visiting your business) and are worth taking a good, hard look at:
Daily communication – Does everyone know what's going on?
Manager's optimism – Not fluffy-gooey optimism; your staff should sense that management has a results-driven plan of action for your business's growth and development.
Goals, vision with purpose – Do your staff members know your fitness business's vision and get a sense of how their daily activities fit into the bigger picture?
Teamwork, inclusion – Every team has superstars, but make the effort to encourage/praise even the smallest efforts from your side-line staff.
Achievements – Have a system in place so employee recognition is consistent and fair.
Opinions – Your staff members can give powerful insight from their vantage points, so let them share what they're experiencing "on the ground."
As seen above, all of the intricacies that come with managing a fitness business, while imperative, are time-consuming. Free up more time in your day to focus on important business management tasks like situation analyses by utilizing all-in-one fitness business management software that takes the administrative tasks out of running a fitness business.
Request a demo of the Exercise.com software platform below:
See for yourself - Meet with the Exercise.com Team today
Grow and manage your fitness business with Exercise.com
Employee Engagement & Strategic Partnerships
Your business is about more than just your clients
Engaging Employees Requires Critical Thinking
Employee engagement is about more than just morale. It means thinking critically about how to keep your superstar employees, how to build a cohesive team, and how to nurture ongoing cultivation of your business's values and culture. Simple, yet effective, practices to keep your employees engaged are:
tracking employee effort
prioritizing a positive onboarding process
maintaining fair and consistent performance recognition
investing in team-building activities
providing opportunities for growth
investing in dynamic business software
utilizing surveys for employee feedback
This graphic by The Rebel Playbook showcases the various elements that go into effective employee engagement: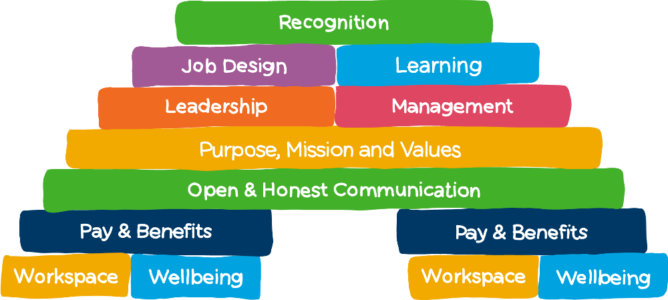 Additionally, Risepeople.com published some interesting stats reinforcing the notion that employee engagement can make, or break, your business. Here are a few that we found applicable to the fitness industry:
[Related:
5 Ways Employee Engagement Makes Your Company More Competitive
,
Smart Strategies for Engaging Remote Employees
, LinkedIn Learning:
Employee Engagement
]
Strategic Partnerships Boost Visibility & Revenue
Business partnerships are strategic because they generate revenue by either increasing memberships or reducing overhead expenses. A partnership could look like:
joining forces with a complementary business: you're a personal trainer, but how about partnering with a running coach
connecting with your local government: offer a community fitness initiative
partnering with supplement or fitness gear suppliers
collaborating with workplaces on their wellness programs
How do you determine which partnership is right for your fitness business? Utilize these four steps below for guidance:
Brainstorm types of partnerships that would be of interest to your current client base.
Identify potential partners.
Identify the purpose of the partnership – does it make sense for both you and the prospective partner?
Negotiate and implement; define partnership details/roles and put everything in writing.
What does a successful partnership look like? Check out the article 10 Characteristics of Unstoppable Partnerships to find out.
COVID-19 Outlook & Updates
Your bi-weekly look at the coronavirus pandemic
It's unlikely that you aren't bogged down by the sheer amount of COVID-19 information that is in the media daily. Adding to that, the news on the current state of the pandemic seems to change every time you refresh your browser.
To help, we've compiled a few articles on the virus, specifically for those in the fitness industry, that are worth diving into:
Nationally, gyms and boutique studios — even ones that have not yet announced plans to reopen — are already giving their members a glimpse of what the future will look like. https://t.co/Fgow9IPDu2

— ABC News (@ABC) May 15, 2020
The Era of Automation
It's time to prioritize user experience and website optimization
Statistics are screaming that user experience (UX) and website optimization are now more important than ever. Need proof? Check out 104 Fascinating Mobile Marketing Statistics & Facts for 2020 and 32 Eye-Opening User Experience Stats for Avoiding Bad UX.
What Is the User Experience (UX)?
The user experience, mostly called "customer experience" when referring to e-commerce websites, [is] the totality of the experience of a user when visiting a website. Their impressions and feelings. Whether they're successful. Whether they enjoy themselves. Whether they feel like coming back again. The extent to which they encounter problems, confusions, and bugs. (UsabilityFirst.com)
Here are a few recommended how-tos when outlining your UX objectives for both members and visitors and optimizing design/content to direct traffic for each group toward clear CTAs:
Simplify by removing unnecessary tabs/pages
Clear CTAs (design, location, and verbiage)
Keep security up to date
Monitor for 401 errors and broken links
Use videos and images, but don't overwhelm
Perfect mobile-friendly navigation
Keep load time quick
A/B testing and various analytics can give insight into your site's performance.
Common reasons to redesign a website:

✨Rebrand your site
📈 Increase your traffic
👥 Generate more leads
🛠️Add functionality to improve the user experience

Is it time to redesign yours?

— HubSpot (@HubSpot) May 5, 2020
[Related:
Where Should You Spend Your Marketing Budget? (Even If It's Not Much)
]
Zapier's Role in Customer Experience (CX)
Work smarter, not harder, with Zapier
What is Zapier? Zapier, the best source for all-things-integrated, is "…an online automation tool that connects your favorite apps, such as Gmail, Slack, Mailchimp, and more. You can connect two or more apps to automate repetitive tasks without coding or relying on developers to build the integration."
It's No Longer a Secret. Brands Must Do a Lot Better With CX
Only 10% of consumers strongly agree that most brands meet expectations for a good experience. However, 82% of marketers believe their brands are meeting customer expectations. This should serve as a wake-up call for marketers that they have to do better!
And, that's where Zapier comes in.
Jane Davis, head of UX research at Zapier talks about how Zapier is refining UX for their platform and customers: The secret of research with Head of UX Research at Zapier
After you've given that a read, take a look at the Zapier integrations that are available within the Exercise.com all-in-one gym management software platform: Exercise.com Integrations with Zapier
[Related:
How to Make the Most of Your Data—and Empower Your Workforce
]
Refining Your Approach to Fitness Assessments
How can you improve at reviewing progress with clients?
Mastering the Fundamentals
We know all too well the tried-and-true steps that keep your assessment process on-point; but sometimes we get caught up looking for the next best thing and, suddenly, our focus on the basics gets blurred. That's why it's important to make sure these fundamental elements don't get knocked from your clients' training experiences:
BASELINE: administer baseline measurements for future assessment comparisons
OBJECTIVES: set goals that are specific and measurable
MILESTONES: set a timeline with planned assessments for weight, strength, measurements
COMMUNICATION: set appointments to talk about what worked, why it worked, and what's next
Make sure your client understands, in simple terms, the progress that they've made, how it happened, and what the next phase of their training will look like. It might be helpful to include a conversation about your client's motivation and training barriers.
As the trainer, you get to determine the frequency and type of assessments warranted for each client. Just make sure you're assessing progress at regular intervals. You decide which assessments to use with each client and/or training package: body fat, body weight, progress photos, max lifts, traditional tape measurements, fitness tests, and movement screens.
[Related:
Understanding Heart Rate Variability Training And How To Use It With Fitness Clients
]
The takeaway: make sure you're well-versed in administering each assessment you offer; in addition, you need to be competent in interpreting the assessment data to make necessary training modifications. If your assessment repertoire feels a bit weak, consider a CE course like NSCA's Guide to Tests and Assessments.
And, if you're using Exercise.com software, make sure you're taking advantage of automated assessment scheduling and reminder features, data storage, and assessment reports.
https://t.co/ma141Iy2P6 makes it simple to collect easy-to-analyze and actionable data from client assessments and deliver tailored workouts that get results. #exercisecom pic.twitter.com/YIvlrDsmTs

— Exercise.com (@exercise) April 21, 2020
[Related: Exercise.com's 
The Ultimate Fitness Assessments Guide
]
What If Your Client Isn't Making Progress?
If your client isn't progressing, definitely don't gloss over the situation. The assessment process should be personal. Together with your client, identify plausible causes that might be hindering progress. Use the FITT principle to pinpoint what's working and what's not, then make adjustments accordingly:
Frequency
Intensity
Time
Types
[Related:
How to Guarantee Your Workout Is Always Working
]
If you're in need of performance health software for your fitness business, contact the Exercise.com team today for a free demo of our all-in-one fitness business management software platform:
See for yourself - Meet with the Exercise.com Team today
Grow and manage your fitness business with Exercise.com
---
AI & Wearables in the Fitness Industry
AI and wearables aren't going away – use them to your advantage
Wearables and AI are well on their way to dominating the fitness industry. But will this technology put you out of a job?
It's definitely not going away; rather than seeing wearable technology as competition, harness its intelligence and data to drive your fitness business. If you've not already incorporated wearables into your clients' training programs, do it now.
Wearable fitness technology gives you technical knowledge (stress loads and functional states) to better manage your clients' training programs and fitness goals. You can measure a client's recovery, heart rate, calories burned, and hydration. Take advantage of a host like Zapier for wearable app integration.
The graphic below from Statista points to the increasing popularity of fitness wearables: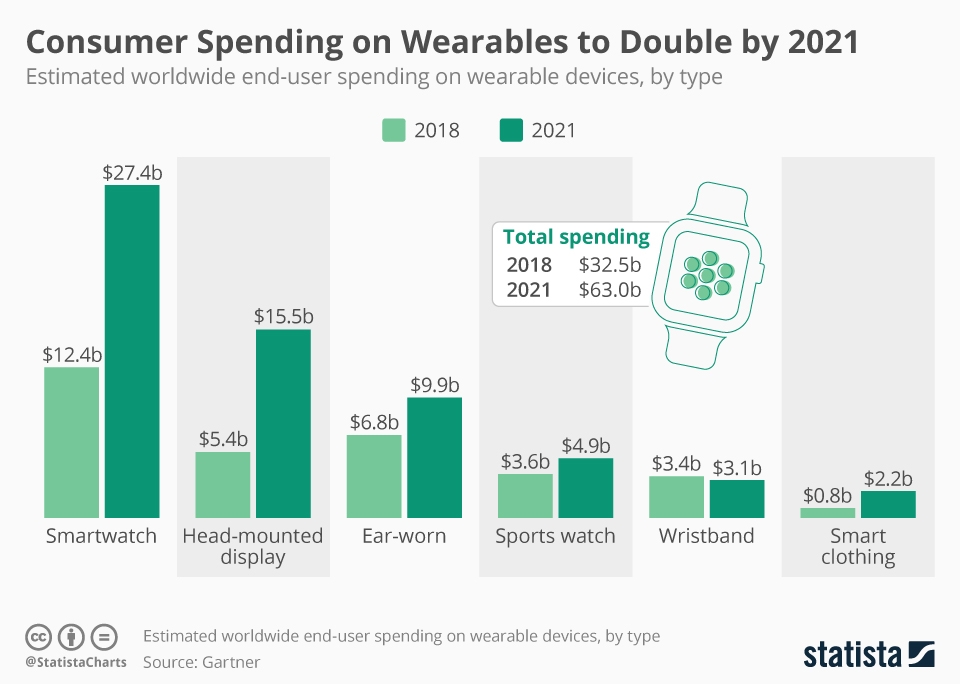 [Related:
The Best Fitness Trackers
]
Even before COVID, ACSM predicted wearables to be the hottest trend in 2020: Wearable Tech Named Top Fitness Trend for 2020.
If you still need convincing, NASM outlines several benefits for fitness professionals who include wearable technology in their training programs:
customer loyalty
competitive edge
increased accountability and trust
increased client mindfulness.
[Related:
6 Reasons Why Wearables Are the Future of Fitness
]
Making Fitness Fun & Simple With Geoff Girvitz
Our resident interviewer, Schimri Yoyo, sits down with Geoff Girvitz, owner of Bang Fitness, to discuss making fitness simple, fun, and accessible to the general population.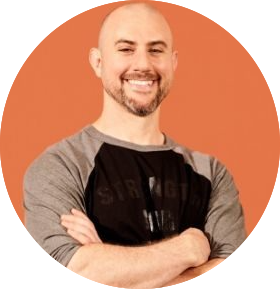 Notable quotes:
"…a lot of what we're really doing is slow-cooking stuff and looking for ways to take stress out of their [lives], to take [excessive change] out of their lives, and make this stuff simpler. So, a lot of it is just little adjustments, little micro-revolutions of their mechanics day-to-day. Getting better at the basics again. And so when they are, if they are, ready for a big change, they've already got the foundational systems in place."
"…consistency is everything…And is it meaningful? Does it have an inherent value? One of the things I try to…evolve into this is where exercise is no longer transactional. It's no longer this question of, "How many calories can I burn," or "How smoked was I?"
"…the session…should be an enjoyable, inherently meaningful process; so what that winds up being for any individual, I don't know. We have to tease that out and experiment and be curious and ask questions and try stuff, but ultimately, I want this stuff to just have a value that's completely unrelated to your fitness outcomes."
Interesting Internet Finds
Share these links on your social media platforms for increased reach and engagement
Taste: On Memorial Day, dessert is non-negotiable. The Food Network features its favorite Memorial Day desserts that are sure to please any and every sweet tooth.
Buy: Thanks to pandemic isolation, DIY massage has gone from trendy to essential: WODFitters Rechargeable Handheld Percussion Massager
Read: Get your business fix with Harvard Business Review's plethora of management newsletters.
Watch: Need a few minutes to destress and reset your mind? Tune into one of Monterey Bay Aquariums's live webcams for a mental health break. (The jelly cam is our favorite.)
And, that's a wrap! We hope you've enjoyed this week's digital issue of Sweat Equity: Insider Fitness Business Insights. We'll see you in two weeks! Stay safe. Stay kind. And wash your hands.
If you're ready to grow and manage your business better, book a demo with our team today.
---
This week's Fitness Business trends was brought to you by Brittany, Mathew, and Jeff.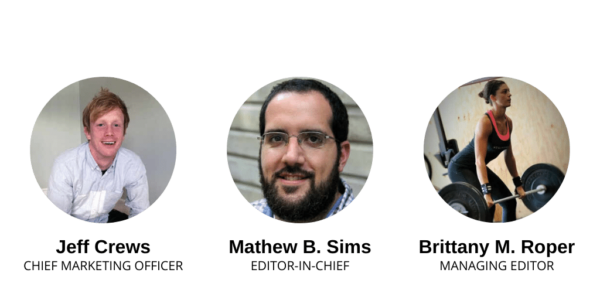 Want Sweat Equity delivered straight to your inbox? Sign up for our email list now!