Get the Basics...
Setting your price points
Gathering client reviews
Client onboarding
Welcome back to Sweat Equity Digital. This week we're looking at doing a little spring cleaning. It's time for your fitness business to update and even rethink basic customer experience tools and practices––we're talking about reviewing your pricing strategy, customer review management, and new client onboarding.
New This Week: Pricing that makes––or breaks––your fitness business…Increasing your gym's revenue with client reviews…Client onboarding in the era of COVID
Still with us? Great. Let's get started.
And if you're ready to grow and manage your business better, book a demo with our team today.
---
Pricing That Makes – or Breaks – Your Fitness Business
Practical pricing tips for fitness business owners
When it comes to setting your fitness training price points, odds are, your goals as a gym owner or personal trainer aren't much different than that of any other small business owner: to increase revenue and to gain clients/customers.
But setting prices can still feel like tricky business; primarily because there is no such thing as a fair price, as the value of your product or service isn't intrinsic, but rather, only perceived. So it's fair to say that every situation deserves its own pricing strategy.
Why is it important to nail down pricing? It's simple, selling more gym memberships leads to increased revenue, increased brand awareness, and increased opportunity for business expansion.
Common pricing techniques
High-low pricing: A 'high-price initiation then low-price maintenance' technique relies on generating a sense of urgency for the client with the use of promotions. Beware: mispriced promotions can be perceived as low-quality and could even encourage clients to delay buying until there's a subsequent promotion.
Free trials: Offered as a stepping stone to upsell premium memberships, free trials give prospective clients partial or full access to the features and services of the premium membership. Beware: competitors can take advantage of your free trial to snoop out your business's exclusive offerings.
Bundles: Combining multiple goods and/or services under one price that is set lower than if the items were purchased separately. Beware: sometimes price bundling becomes redundant; don't hesitate to unbundle and/or rebundle as the market changes.
Common pricing models
Monthly memberships: traditional memberships are attractive because they're predictable and mentally effortless for the client.
A la carte or packages: appeal to clients who have a certain goal or are only interested in a particular class.
Dynamic: individual prices are set for classes and packages, which allows you, the business owner, to drive sales in various directions.
Selling points to set you apart
Minimizing your fitness business's risk of failure is heavily dependent on setting yourself apart in a highly competitive industry. Maintaining a degree of separation includes your pricing strategy–a unique selling proposition (USP). This means you need to know your market, your prospective clients, and your products. Make sure your USP clearly communicates the problem your service is solving, the benefits of using your service, and the practice of storytelling to tie them both together.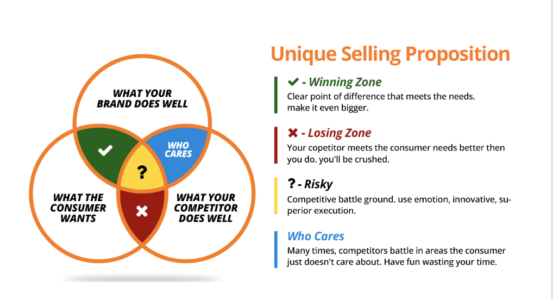 And know your competition. If you're a gym owner, check out what other gyms (and even fitness centers and boutiques) are charging for their memberships. But don't just stop with their monthly fees, research what services are included in the price of a membership and what are the membership terms and conditions.
The gym's location, facility, and accessibility are also important factors in crafting your USP. It's important to take into consideration all of these factors when setting your price because potential clients are assessing the value of your gym's membership fees with the same considerations.
Online trainers can use a similar approach when establishing a USP and pricing structures. What are other trainers in your niche offering to their clients? Weigh various membership types with the membership's benefits: educational resources, community forums, training packages, and special offerings like challenges and nutrition coaching.
And while your business goal is focused on increasing revenue through membership and services, you're not selling memberships and services––you're marketing a mission. And your mission is birthed from your passion. Think about indoor cycling giant Peloton. The goal is to sell indoor cycles and memberships, but their mission is to "(use) technology and design to connect the world through fitness, empowering people to be the best version of themselves anywhere, anytime."
Pro Tip: Something commonly overlooked when thinking about a USP is how a client will pay for your products and/or services. It's very important to consider gym payment processing software. You want to ensure that your clients have access to an effortless payment process, with minimal clicks, multiple payment options, automated reminders, and stored client payment methods.
Covid-19 News & Updates
Your bi-weekly snapshot of all things COVID-19 
With many scientists and epidemiologists offering slivers of hope that the worst of COVID-19 is behind us, all eyes are now on global vaccination efforts. Let's take a look at what's making headlines this week:
Increasing Your Gym's Revenue With Client Reviews
Ensuring client reviews work for your fitness business
While there's no secret recipe in getting clients to write five-star customer reviews, there's still purpose in making the effort to solicit and manage your business's reviews. After all, customer reviews play a rather large role in building your gym or fitness business's credibility.
The number one topic potential clients are concerned about when reading reviews is customer service. They want to know if your business's reputation is up to snuff when it comes to customer experience (CX).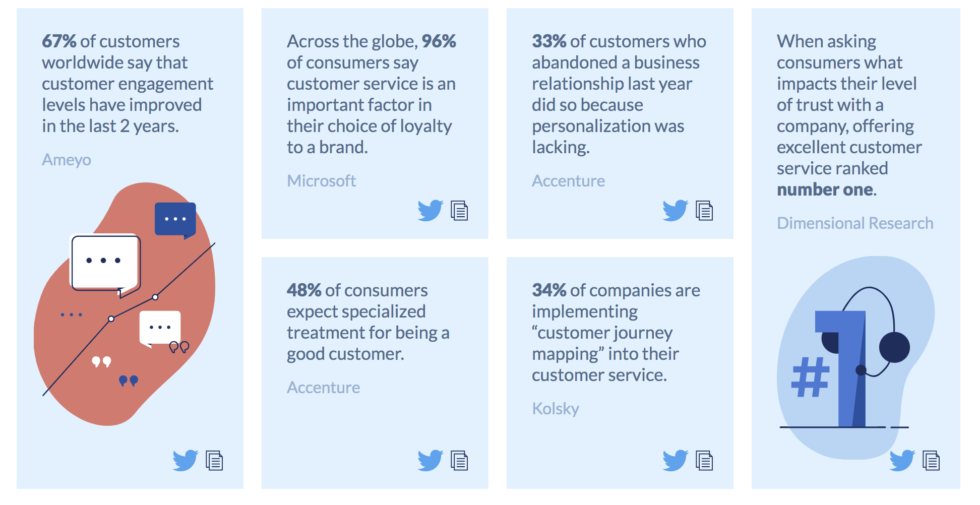 [Source:
Nextiva
]
What does CX look like from a personal training client perspective? Were you able to help your client meet his or her goals? Do you empathize with them? Do you handle their billing and scheduling issues promptly? Are you available to give them workout tips and words of encouragement?
What about those negative reviews? As long as there aren't too many, negative reviews can also help establish credibility, especially for customers who are skeptical about those 100% 5-star review companies. Make sure to respond to clients that have made their complaints public, so they and the general public know that you're concerned and making an effort to address the complaint.
How can I ask my clients for reviews without seeming needy or annoying? Research from Northwestern shows that up to 80% of reviews originate from emails asking the client to review the product/service they purchased. Have something new you'd like to generate some reviews for? Try offering a free class or session in exchange for a review. Here are a few suggestions to get more genuine reviews.
There's no shortage of online review sources, but, as a fitness professional, which should you be monitoring? For starters, Google, Facebook, Yelp, and fitness-specific sites. If time is an issue, you can outsource your business's reputation management to a third-party agency.
Client Onboarding in the Era of COVID-19
Understanding the importance of empathy in the fitness industry
COVID-19 has necessitated the emergence of new onboarding trends for 2021. And because the stats show that meaningful onboarding experiences boost client retention and profit, small and big businesses alike are paying attention to the changing dynamics of the customer experience (CX) journey. A key term that is weaving itself into the CX is empathy.
So what is empathy? Generally speaking, empathy is "the ability to sense other people's emotions, coupled with the ability to imagine what someone else might be thinking or feeling." (Greater Good)
Empathy, for fitness professionals, is critical in accepting your client as they are, understanding what motivates them (and what hinders them), and helping them see and actualize their potential. In the same way that healthcare professionals benefit from empathetic approaches to treating patients, empathy also helps fitness professionals build trust with their clients which ultimately improves adherence and outcomes.
Having an empathetic approach in developing your customers' journeys helps you do three things:
Focus on helping your clients solve problems.
Personalize your business's responsiveness.
Achieve measurable success that is meaningful.
While you're updating your gym's onboarding procedures, it's a good idea to include a protocol for navigating new clients through various situations and to think in terms of reboarding and offboarding. Reboarding is when you're bringing previous clients back after a lapse in membership or, as experienced with pandemic mitigation, bringing current clients back after some sort of disruption in services. Offboarding is how you'll help clients transition into these disruptions.
Hubspot offers some best practices in The Ultimate Guide to Customer Onboarding, but here are few practical steps fleshed-out:
send a welcome email
introduce to manager, staff, and trainers
connect to community groups via social media and/or other outlets
incentivize fitness class participation
introduce educational opportunities
follow-up within 14 days
Interesting Internet Finds
Share these links on your social media platforms for increased reach and engagement
Taste: Looking to cut out processed sweeteners? Check out The 7 Best Sugar Substitutes of 2021, According to a Dietitian.
Watch: Meet the youngest woman to row solo across any ocean – she's only 21!
Buy: New training gear for that spring 5k doesn't have to be expensive, check out these compression socks with over 53,000 4.5-star reviews.
And that's a wrap! We hope you've enjoyed this week's digital issue of Sweat Equity: Insider Fitness Business Insights. We'll see you again in two weeks.
If you're ready to grow and manage your business better, book a demo with our team today.
---
This week's newsletter was brought to you by The Exercise.com Team.
Want Sweat Equity delivered straight to your inbox? Sign up for our email list now!