Get the Basics...
Eight of the most exclusive gyms in America.
If you want to be a member at one of these gyms, you'll need to pay up.
You don't need a fancy gym to achieve your health and fitness goals. 
While some gyms are just piles of weight training machines in a basement with a rubber floor, others are luxury fitness kingdoms (with a price that only royalty could afford). Want to see the most amazing places to work out in America?  Strap on your weight belt and keep reading!
Once you have taken a look at the best gyms in America, sign up for an Exercise.com PRO plan for access to workout routines that you can take with you to your gym of choice.
#1 – Athlete's Performance, Phoenix, AZ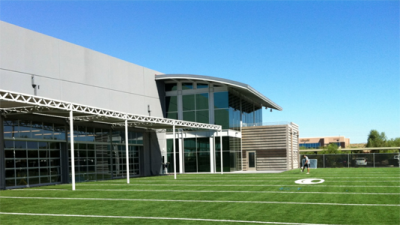 Well-known to athletes across the world, Athlete's Performance in Phoenix, Arizona is the world leader in getting athletes to their peak performance and keeping them there. They're acclaimed for their physical therapy techniques, which have worked miracles on even the worst sports injuries.
They not only train athletes at the high school, college, and professional levels, they also train rescue personnel and police officers. Their nutrition and workout plans are tightly integrated to get the best results possible, no matter the goal.
Cost: In the thousands. Athlete's Performance essentially charges on a case-by-case basis, but rumors of bills running $50,000 or even more are not uncommon. In short, it's the most exclusive gym you'll ever find.
#2 – Mecca Gym and Spa, Austin, TX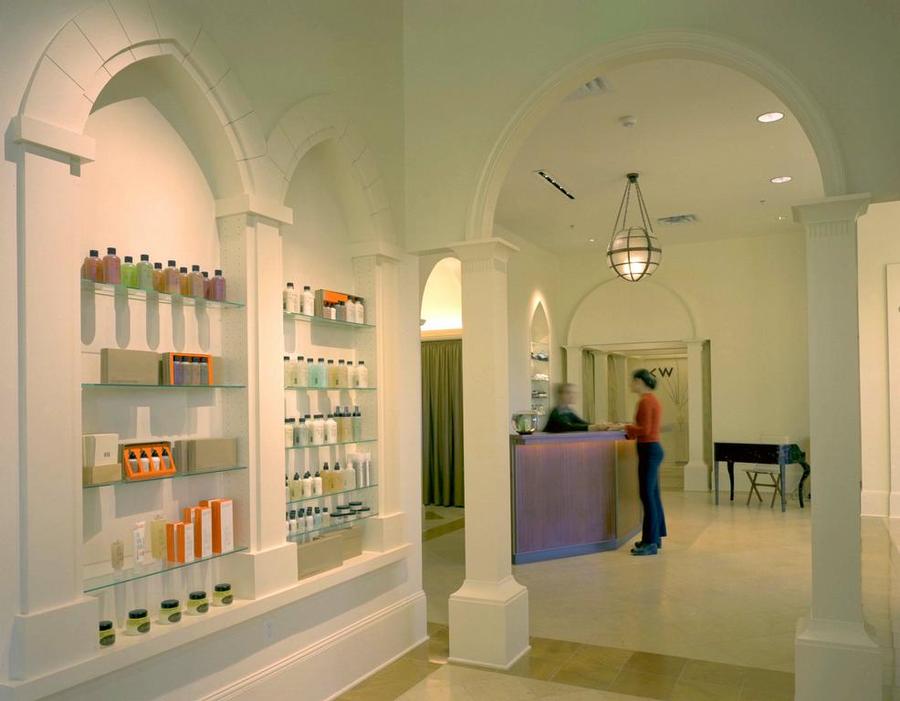 This seemingly unassuming gym in Austin is actually a hidden jewel for fitness fans in the area. Mecca Gym and Spa offers the latest up-to-date equipment, panoramic views of the city, and some of the best personal trainers in the nation.  And, of course, their yoga and pilates classes are widely considered to offer some of the best instruction available.
Cost: $500 initiation fee for one person, and $125 a month in dues. Quality costs money.
#3 – The East Bank Club, Chicago, IL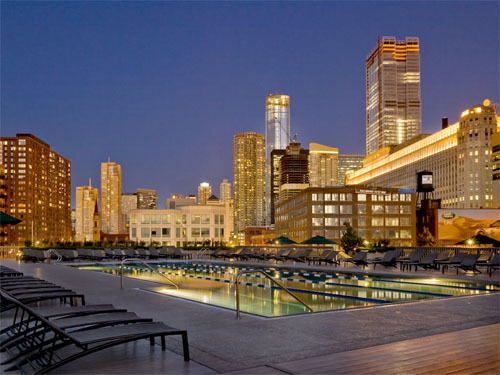 From the outside, you'd be forgiven for thinking the East Bank Club looks like a factory or just another bland office building. It's not trying to impress you with its looks, though: it's what's on the inside that counts with this gym. No matter what your sport is — golf, volleyball, biking — it's available in this four-story, massive complex. They have extensive classes, personal trainers, and, of course, plenty of people to compete in weight training challenges with.
How big is it? Their aquatics program alone has four indoor swimming pools.
Costs: $500 initiation fee and then $175 a month for the length of your membership. Oh, and you have to apply to be a member.
Get More Out of Your Exercises. Go PRO!
Sign Up
#4 – Zenergy at Thunder Spring, Ketchum, ID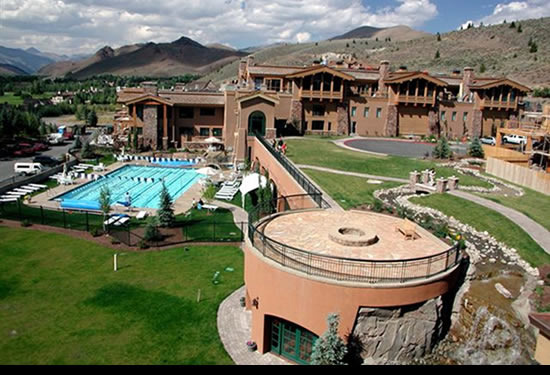 Zenergy at Thunder Spring may have a kind of goofy name, but it's got a very serious attitude towards fitness. Its big claim to fame are its pools: Zenergy is one of the few fitness facilities in the US to offer both indoor and outdoor saltwater, not freshwater, pools.
Saltwater offers two advantages for swimmers and other aquatic exercisers: it offers more buoyancy than freshwater, allowing even tired swimmers to better stay afloat, and some argue it's more therapeutic and cleaner for the skin. Either way, it's an experience not to be missed.
Cost: Membership costs vary with services, but initiation costs $15,000, and you can expect to pay at least $200 for various classes and $135 or more in membership dues, especially if you want to take advantage of the tennis courts.
#5 – Bosse Sports and Health Club, Sudbury, MA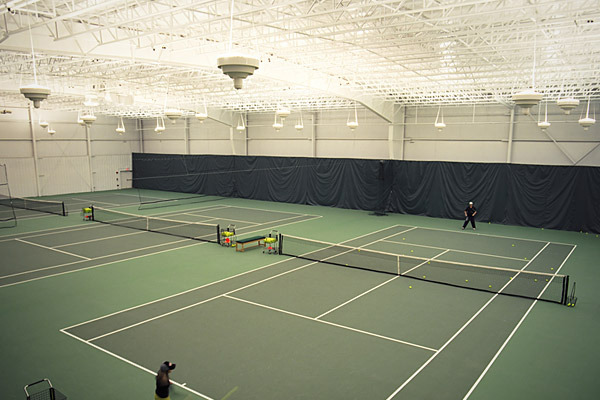 Unlike most clubs, the Bosse Sports and Health Club, while it offers a lot of fitness options, has two specialties in particular: tennis and golf. In Massachusetts, with its typical New England winters, tennis fans and duffers can have real trouble getting on the court or finding a green…unless they're a member of the Bosse; in which case they have access to some of the best in the area and can play no matter what the weather.
Cost: Of course, being part of a club with ten climate-controlled indoor tennis courts and a 25,000 square foot indoor golf complex is going to cost you. How much? Try $4,000 upfront for the initiation and $389 monthly for a full pass to the complex. But it's worth it to keep your game up, right?
#6 – The Houstonian Club, Houston, TX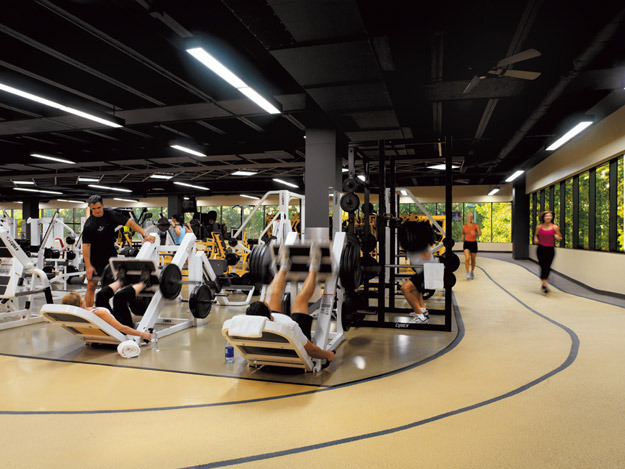 When they say "club," it's not an idle statement: the Houstonian gym is part of a larger country club complex that includes one of Houston's most highly regarded hotels. But if you want to get into the gym, you'll have to be a member of the club … and that can run $12,000 and up (before any club dues you'll have to pay).
It may be worth it, though: the club has thousands of square feet of fitness space, ranging from indoor tennis courts to rock climbing to the massive biking complex pictured above, and is such a highly-regarded gym that they have a training program in place for professional football players. Essentially, if it has anything whatsoever to do with fitness, the Houstonian has professionals on site to teach you how to do it and all of the equipment you could possibly need. It's nice to know the cost of a new car is going to something in the club!
Essentially, if it has anything whatsoever to do with fitness, the Houstonian Club Gym has professionals on site to teach it to you and all the exercise equipment to do it you could possibly need.
Cost: In addition to the club fee, you'll be paying $200 a month in dues.  But you'll never need to go anywhere else, for pretty much anything.
#7 – Drive 495, New York, NY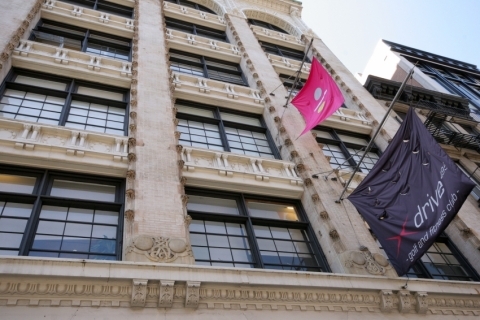 The island of Manhattan is not known for its golf-friendly climate or layout. Generally, it's seen as a bit unsafe to drive golf balls across Central Park. Fortunately, Drive 495 provides the courses that busy golf fans need, especially if their jobs don't let them out onto the course that much.
Essentially, it's the most elaborate golf video game ever made, except you actually drive the ball. Any conditions you want, any course you want, Drive 495 has the professional-grade simulation technology to make it happen. It's probably the cheapest way to play Pebble Beach ever created (and before you ask, yes, that's one of the forty courses they have programmed into their simulators.) Do you think there is still a need for a Golf Workout Plan when they can play a simulation all day?
And, of course, they have pros on site, and a program called Drive Immersion centered entirely around improving your golf game. There's even a nutrition program.
Cost: Needless to say, the cost of taking golf seriously is a high one in the busiest city in the world. Membership is highly exclusive and the costs, well, let's just say you have to have a job that requires you to play golf a lot to afford it. But, to surprise your friends on the first tee with a massively improved game is worth it, right?
#8 – Your Home
Of course, you don't need to be a member at one of these upscale gyms to see results — you can get great results from home by signing up for our PRO plan which includes workout routines, access to personal trainers, and more. Because the most important thing is not where you work out, it's making a workout plan, and sticking to it. Go PRO today to get started!