Get the Basics...
Blue oceans involve exploring unchartered market space.
Have you thought about the blue ocean in the fitness industry?
In our team meeting this week, we dug a little bit deeper into W. Chan Kim's "Blue Ocean" strategy, which involves uncovering uncontested market space instead jumping in where all the rest of the competition is.
We reviewed their "Strategy Canvas" process, where you chart the most common selling points of your market and how much you emphasize each point compared to your competition.
Strategy Canvas Example: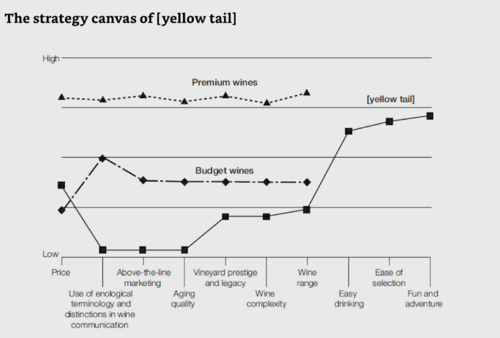 Do you see how Yellow Tail identified their blue ocean, based on what makes them unique?
In the fitness industry, just about everyone can offer workout plans, access to equipment, etc. What is it about you and your business that stands out? Who are the people that you best connect with?
Click here for more on the Blue Ocean Strategy!
See for yourself - Meet with the Exercise.com Team today
Train Anyone, Anywhere in the World.
New Exercise.com for Business Features
UX Improvements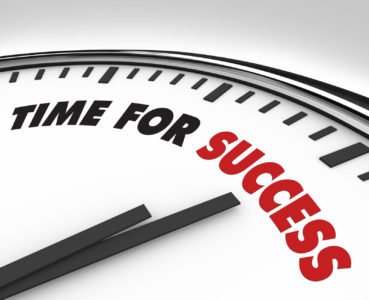 Updated

 display of videos on web views

Updated

 display of Routine selectors on Creator view

Updated

 Bulk Management messaging

Updated

 display of Archived / Active Exercises links

Updated

 workout previews in Workout Plan Creator

Updated

 Dashboard to show real names of clients if possible

Updated

 handling of favorite exercises

Updated

 handling of deleted routines
Optimized display of Leaderboard views

Updated

 display of Dashboard: Clients view

Updated

 handling of searches on Dashboard / Finder views

Updated

 display of Thank You page

Updated

 "My Groups" navigation link

Updated

 display of groups on Trainer landing pages

Updated

 display of modal when starting a plan for a client

Updated

 display of plans for sale on Dashboard: Plans

Updated

 nickname generator for Client Invites

Updated

 display of Expiration Date for Coupon Codes

Updated

 display of Group Video "Edit" modal

Updated

 display of Messaging Inbox and conversation view
Optimized Coupon creation process
Do you need a new feature to make things better for your clients? We'd love to hear from you! Just email our success team.