We're pumped that Zach Moore has shared an awesome workout plan with us to help make Launch Day for our iOS App even more amazing! As a little Thank You, we'll be offering some giveaways for fans of ZMoore.com! Read on to see how to enter.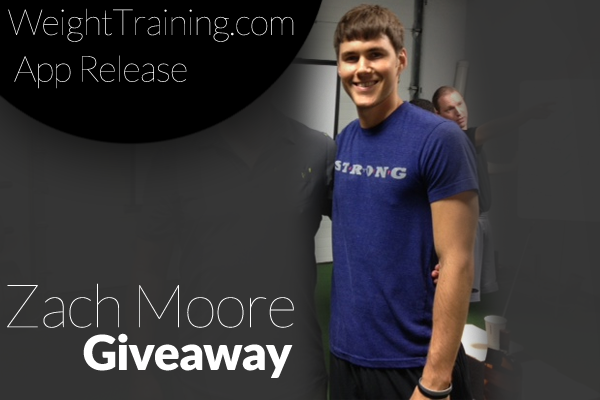 Step 1: Join the Zach Moore Fitness Group
We've put together a perfect place for all Zach Moore fans to keep track of their workouts and keep each other motivated! Click the picture to visit the group page:

Step 2: Download the App the Day It Launches
CLICK HERE TO VIEW AND DOWNLOAD THE APP ON ITUNES!
Everyone who downloads the App on Launch Day automatically will receive a Free month of WeightTraining.com PRO membership! That means you can follow Zach's App Release Lean & Mean Workout and receive in-depth workout statistics!

Step 3: Log a Workout on Launch Day using the WeightTraining.com App
This one is simple – log your Launch Day workout via the App! You'll be entered to win an iPad Mini!
Here's how to get everything set up. From the App Dashboard, tap the "Plans" button in the bottom right corner: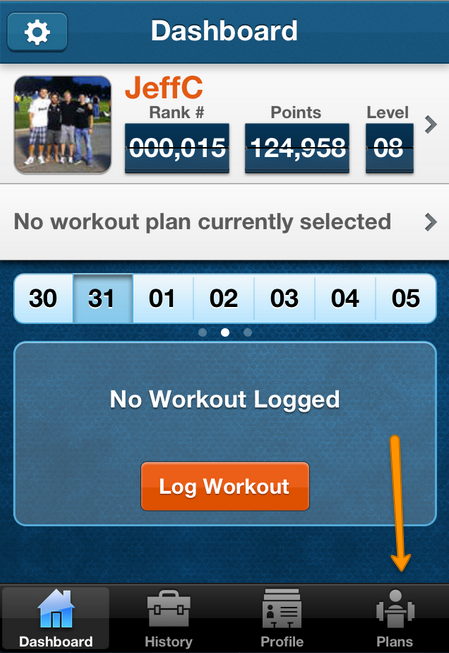 If you want to try out Zach's workout plan, scroll down to "Zach Moore's Lean & Mean Workout Plan" on the workout plans tab: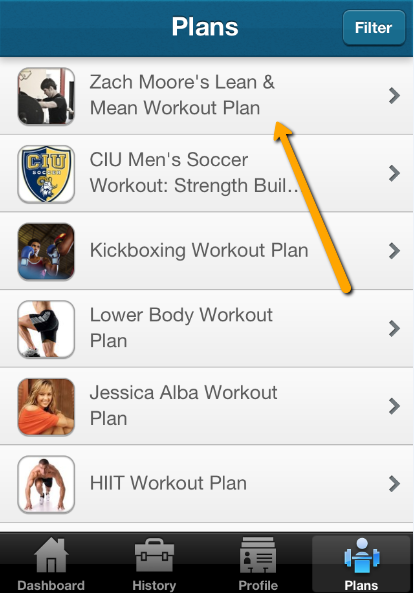 Since you will download the app within the first 24 hours of its release, you will be able to follow the plan for FREE! Start following the plan by tapping "Start Plan":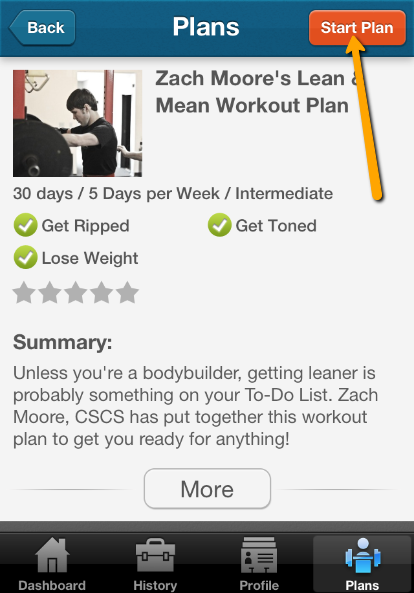 You will then need to schedule the days you would like to workout (5 days a week for this one):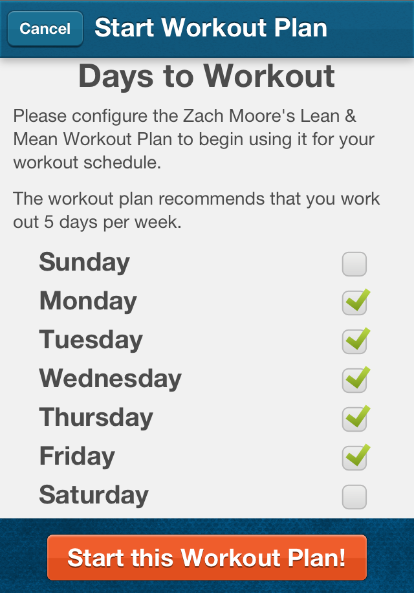 Then tap "Start this Workout Plan", and your will be sent to your "Dashboard" where you will see your workout schedule updated.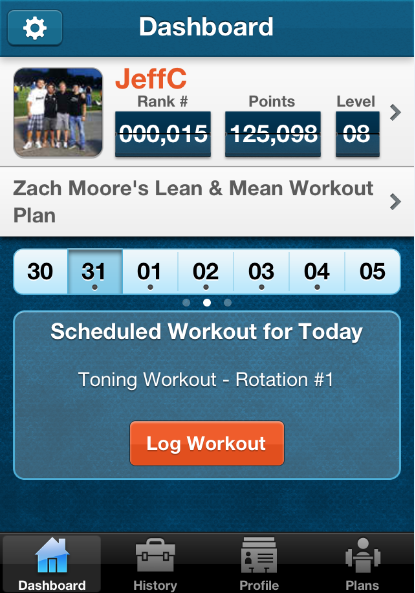 When your dashboard says it's time to get your workout on, tap the "Log Workout" button to be taken directly to the workout logging screen, with everything from the workout plan set up: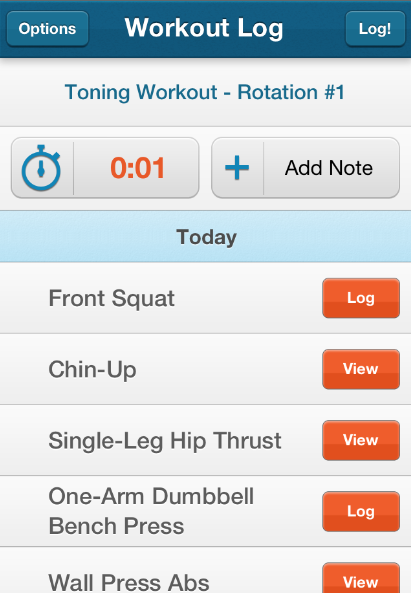 CLICK HERE TO VIEW AND DOWNLOAD THE APP ON ITUNES!
Giveaway Details
Three randomly selected winners will receive the WeightTraining.com T-Shirt of their choice!
Make sure you Like WeightTraining.com on Facebook and Follow @WeightTraining on Twitter to stay up-to-date with all the giveaways!
UPDATE: We've got our winners!
Here are the 3 winners for the Zach Moore giveaway!
Congrats!!! Thanks so much for making our App Launch a huge success! We will be contacting you shortly.