If you've accepted Tony Gentilcore's challenge to a Deadlift Battle, it's time to start winning some prizes! The winners will be chosen at random from active battle participants.
Let's get it started!
Day #1 Winner (Monday, November 5)
User: ChrisJ

He started off strong with 4 sets of 8×275 on the Deadlift, then a whole lot more!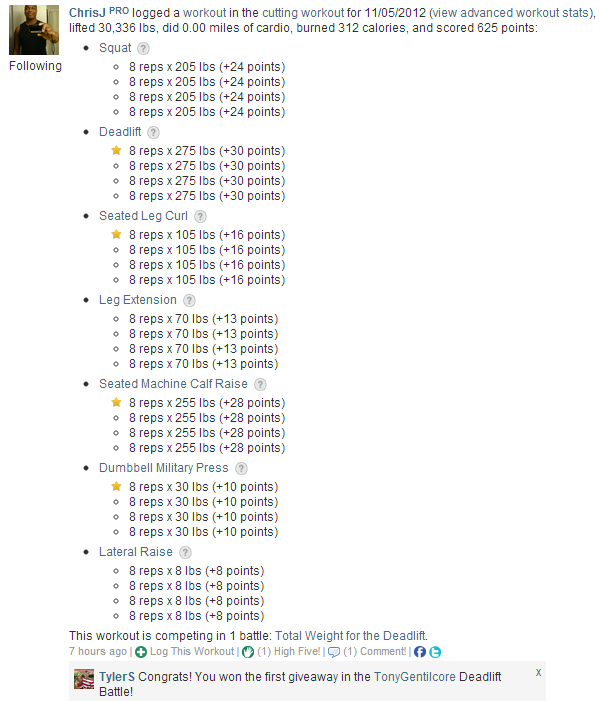 Day #2 Winner (Tuesday, November 6)
User: deansomerset9

Talk about taking this deadlift battle seriously – check out Dean's workout from the 6th: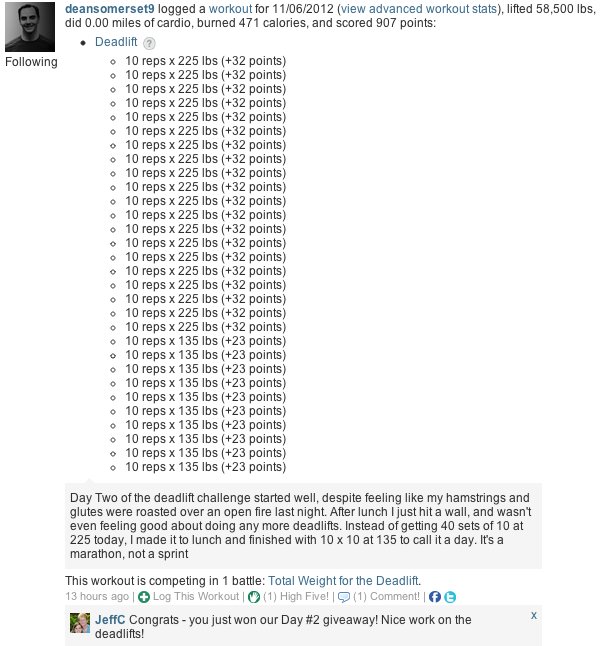 Day #3 Winner (Wednesday, November 7)
User: sfitz22

Another killer workout by sfitz22: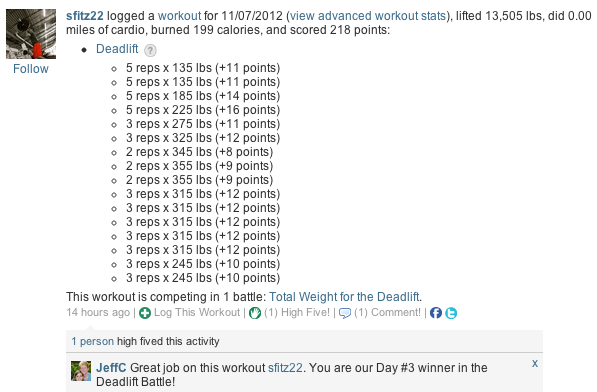 Day #4 Winner (Thursday, November 8)
User: JTree87

JTree87 isn't messing around with his workouts: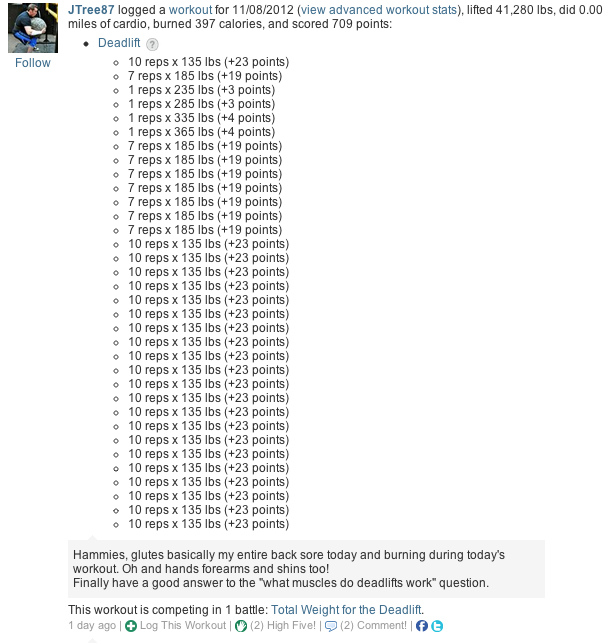 Day #5 Winner (Friday, November 9)
User: thegoosestep

He put up some great numbers for day 5! Don't worry, he's already fixed the 60 hours of cardio! 🙂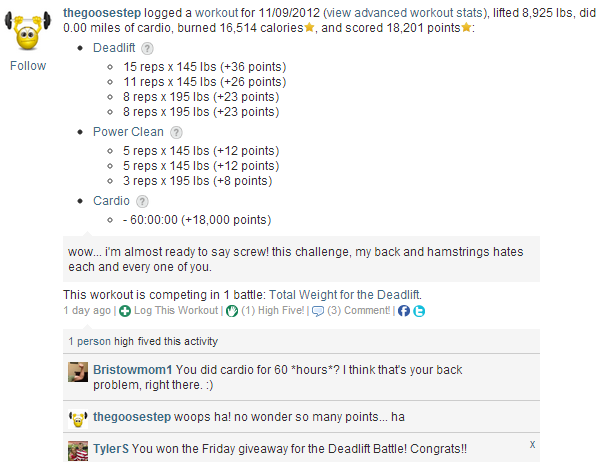 Day #6 Winner (Saturday, November 10)
User: ChrisTangredi

He deadlifted almost 50,000 pounds on Saturday – Great work!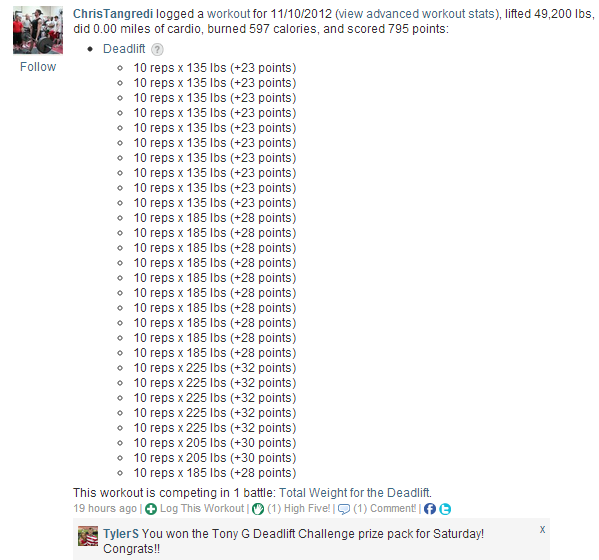 Day #7 Winner (Sunday, November 11)
User: Mejor

Here's is workout logged for Sunday – foam rolling is always a great idea!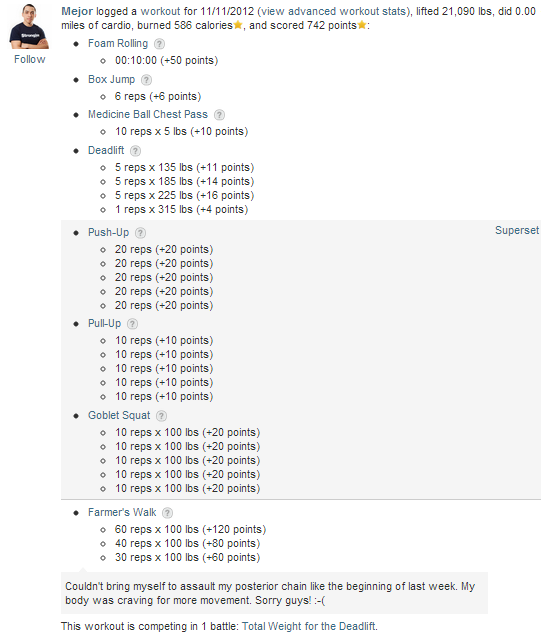 GRAND PRIZE WINNER!
Congratulations to BT! He was randomly selected from all the of active participants as our Grand Prize winner!

The daily giveaway winners will receive their very own WeightTraining.com T-shirt and wristband. The Grand Prize includes a Cressey Performance T-shirt, one copy of Muscle Imbalances Revealed – Upper Body, Steaks from US Wellness Meats, and one year of WeightTraining.com PRO membership!
Thanks to everyone who joined in, we hope you enjoyed it as much as we did!