Get the Basics...
Not all fitness products can be trusted. 
There are many fitness products out there that are legitimately helpful, providing the user with methods to get fit, tone the parts they wish toned and tightened, and do so without also providing the risk of grievous bodily harm.
Avoid falling into fitness gimmicks that promise you will see results instantaneously.
Fitness products such as the Thighmaster and Shake Weight received a lot of attention despite the dubiousness of their appearance and uses.
However, there are a lot of products and gadgets out there that haven't worked so well or were just a bit too over-the-top – either in claims or appearance – for people to invest and create such a hit out of them.
Read on for some laughs and advice on what NOT to do when it comes to exercising and implementing an exercise program. When you've finished, sign up for an Exercise.com PRO plan for exercise programs that actually work.
#1 – Face Trainer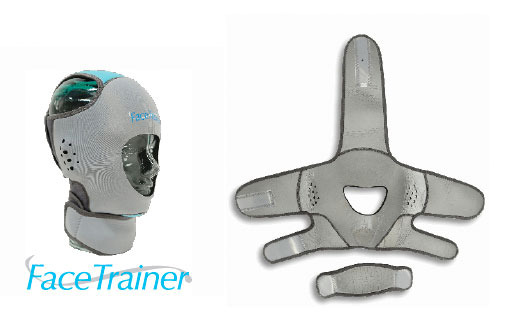 Millions of women spend hundreds and even thousands of dollars a year on cosmetic beauty products that they hope will turn back time and give them young, vibrant-looking faces.
A lot of women will do pretty much anything to make themselves look younger, ranging from spending thousands of dollars on cosmetic surgery, trying new un-approved health products, and of course new "exercise" products like the Face Trainer.
The manufacturers of this product claim that by simply wearing this mask for a 10-minute facial exercise session, you can decrease sagging, remove wrinkles, and improve skin toner; however, it seems highly unlikely that you will see the results you are looking for.
And at $199 it isn't exactly on the cheap side; not to mention the fact that you will look like the next Hannibal Lecter while wearing the device.
#2 – Super Swim Pro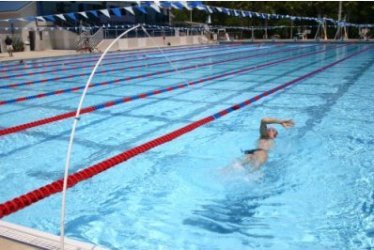 Swimming is a great, low-impact exercise, and beneficial to anyone who can hop into the pool. From time to time, though, inventors attempt to augment swimming with one mechanism or another.
The Super Swim Pro, for example, attaches a swimmer to the side of the pool with something that looks disturbingly like a fishing rod or something that might be attached to a dog's leash to keep it in the yard.
The swimmer is meant to swim against the resistance of the Super Swim Pro without actually gaining any distance in the pool. If this is supposed to be beneficial, then why not just have a lap pool installed instead of a full-size pool?
Though, soldiering on through an exercise that isn't actually providing progress is the traditional basis of many exercises and fitness equipment.
#3 – RED Exerciser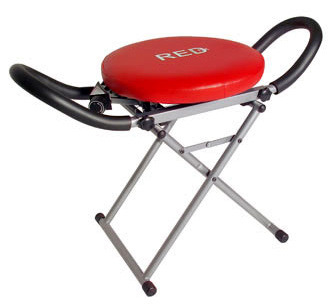 Honestly, this 'gadget' is nothing but a common swivel stool with handles attached to either side.
The manufacturer claims that the RED Exerciser will sculpt your core and midsection, providing a great workout without ever needing to perform a sit-up or crunch again. It looks as if it might provide nothing more than a sore bottom.
The RED Exerciser costs upwards of $160 – around three times more expensive than the bar stool that will perform the same task without the puffed-up claims.
#4 – Osim iGallop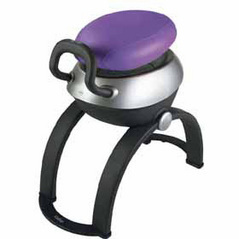 The iGallop is made to work like riding a horse. It features a choice of three settings, depending on how intense you want to go – trot, gallop, or race – and a setting that goes randomly between the intensities to provide you with a little surprise in your exercise machine ride.
The saddle is multi-directional and engages the rider's muscles without any voluntary activity from them, providing a more or less full-body workout.
One of the benefits of the iGallop is that it is virtually zero-impact. Unless you end up falling off when it goes from trot to race and tries to throw you off, that is.
This fitness gadget induces a lot of suspicious, sidelong looks, especially from people who have seen other, more bawdy-intentioned machines that will remain nameless.
Get More Out of Your Exercises. Go PRO!
Sign Up
#5 – Slide & Glide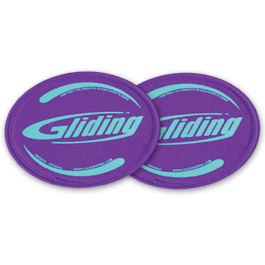 Essentially amounting to Tupperware lids with a fancy logo print on top, the Slide & Glide discs seem more of a danger than a fitness aid. If you've ever tried to walk on ice or skidded across a tile floor in socks, you can understand the basic function of the Slide & Glide discs.
They are meant to provide a frictionless glide and can be used under your feet or hands in various positions.
They are doubtlessly good at the strengthening part of their job…if you can stay on them. Anyone who has slipped down can attest to the burning of muscles that are desperately trying to keep from slamming into the ground.
Even the professional fitness people demonstrating in the Slide & Glide videos made specifically for the product seem a little hesitant. The discs look highly slippery and extremely untrustworthy, especially for someone who wants to keep their teeth where they are meant to be.
While there are always the glowing reviews on crazy fitness products – whether they are genuine or not is up for grabs – there are also some citing injuries and the awkwardness of using the discs. Not a lot to speak for confidence in the product.
#6 – The Hawaii Chair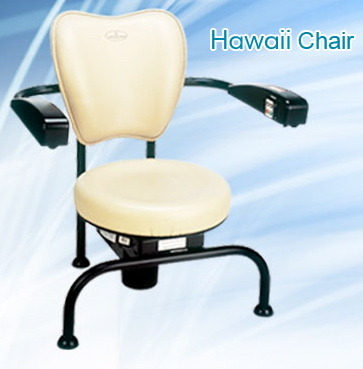 The Hawaii Chair is yet another comfy chair meant to help you get fit while sitting. The armrests and back remain stationary while the seat gyrates on what the manufacturer claims is a "2800 RPM hula motor."
The infomercial is truly a gem. It shows people trying to sit at a desk in a work environment while the chair is attempting to fling them off. Imagine attempting to write something legibly or type while being twisted and wobbled on a carnival ride and you'll have a good idea of this gadget's function.
Videos of real people using the Hawaii Chair are the epitome of hilarity. While the official infomercial displays a more or less gentle hula motion, the chair has a range of speeds. It doesn't so much hula you into having a fit core as fling you around in a circle, and the higher the speed, the worse it gets.
It becomes obvious that there is a definite reason that the chair has sturdy armrests – if you don't hold on while it's doing its thing, you're not going to stay on the chair for very long.
It seems more likely to cause knee and back damage on top of making the user motion sick than allow them to sit long enough to get anything sculpted or tightened. Of course, if you're trying to slim down, being jiggled around until you're too nauseated to eat could be beneficial.
#7 – FIRM Fanny Lifter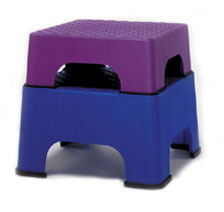 Most people will remember the stepping exercise that turned into a huge 80s fad, with its brightly colored height inserts and classes full of people going up and down, up and down, to era music.
The FIRM Fanny Lifter is a slightly newer incarnation of the stepping exercise products that claims that it will tone and lift your bottom.
You can buy a range of videos to use with the Fanny Lifter, as well, all of which teach you how to step up onto a piece of flimsy plastic that isn't guaranteed to hold your weight.
There are some extremely high-quality stepping products out there that are adjustable in height, but the Fanny Lifter doesn't let this stop it.
The Fanny Lifter steps, which come in varying heights and pretty colors, are more expensive than most of those higher-quality steps and of much lower quality, making this one another product that should only be used if you particularly miss someone who works in the emergency room.
#8 – Four Minute Cross Trainer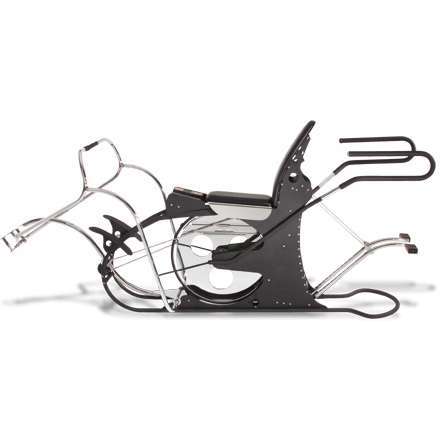 While most cross-training machines look a bit odd, the Four Minute Cross Trainer really takes the cake.
It's a monster of an exercise machine that promises users that they will receive the ultimate workout, toning and exercising a variety of muscles in only four minutes.
Not only does it look terrifying, but the price is enough to induce an aneurysm – nearly $15,000 by the time all is said and done.
The manufacturers even defend the high price with the justification that people buy airline tickets instead of buying a bicycle because a plane will get you to your destination more quickly. Not a convincing argument.
Don't Fall for the Gimmicks
There are many fitness products out there that are legitimately helpful, providing the user with methods to get fit, tone the parts they wish toned and tightened, and do so without also providing the risk of grievous bodily harm.
The high sales of ridiculous fitness machines and products just go to show that some people really will buy anything that has a fitness promise behind it.
Avoid falling into fitness gimmicks that promise you will see results instantaneously. It takes dedication, hard work, and a solid workout plan that will guide you in the right direction toward achieving your fitness goals.
If you feel you need a custom plan designed around your specific needs, let our certified personal trainers create a plan just for you. Sign up for a PRO plan today to get started.