Get the Basics...
💡 2021 fitness trends
Using old deals in the new year
New Year's resolutions for entrepreneurs
Interview with Mike Doehla  💬
Welcome back to Sweat Equity Digital. No doubt, 2020 has been a challenging year. Some witnessed new business ideas take off while others closed their doors for good––all the while, the fitness industry was steadily reinventing itself.
In this week's edition of Sweat Equity, it's all about you and how you can hit the ground running in 2021. We're taking a look at 2021 fitness trends, as well as New Year's resolutions for fitness entrepreneurs. As well, what should you be doing to gear up for New Year's revenue opportunities?
New This Week: 2021: The year of virtual fitness… New Year. New deals? Maybe not… New Year's Resolutions for entrepreneurs… Interview with Mike Doehla on structured flexibility.
Still with us? Great. Let's get started.
And if you're ready to grow and manage your business better, book a demo with our team today.
---
2021: The Year of Virtual Fitness
Digitize your offerings for a more lucrative tomorrow
What's in store for 2021?
Several trends have emerged since the beginning of social distancing efforts last spring. So, what will the longevity of these trends look like in 2021?
Digital will continue to dominate––meaning online fitness offerings should now be a consistent part of your gym's training program––and that includes the use of branded fitness apps. Online, outdoor training programs aren't going to lose traction anytime soon.  As well, more fitness professionals are expected to finally embrace the niche strategy as a part of their marketing efforts.
[Related:
Fitness Industry Statistics [Growth, Trends & Research Stats 2020]
]
The Australian Institute of Fitness (AIF) has listed the top 10 fitness trends that they reckon will be major in 2021:
AIF's Top 10 2021 Fitness Trends:
Wearable Technology
Exercise is Medicine
Mind and Body Training
Virtual Fitness
High-Intensity Interval Training
Functional Fitness Training
Health and Wellness Coaching
Personal Training
Group-oriented Training
Outdoor Activities
A recent survey of fitness app users found that "43% intend to go back to the gym, in addition to virtual workouts."
Thriving as a Gym Owner in a Post-COVID World
Contactless and creative are keywords when it comes to sustaining your fitness business in the wake of the still-ongoing pandemic. Here are a few fitness luxuries for the gym that have officially become normative:
Touchless entry (the Exercise.com Kisi Integration can help you with that)
Innovative offerings
Smart gym equipment
Customer communication
In, "The Great Consumer Shift: Ten Charts That Show How Us Shopping Behavior Is Changing," research has revealed several consumer trends that have evolved due to COVID distancing protocol:
Flight to online. Digital shopping is officially the new normal.
Shock to loyalty. In light of the intense brand competition and market saturation of all-things fitness among the ranks of online training, the days of brand loyalty may have ceased to be.
Need for hygiene transparency. The demand for contactless activities is unprecedented.
Back to basics and value. Nonessential purchases have lost their appeal.
Rise of the homebody economy. At-home entertainment and fitness platforms are here to stay.
According to Kisi's Future of the Fitness Industry in 2021: Trends, Growth, and Predictions, Americans are changing how they spend time at home: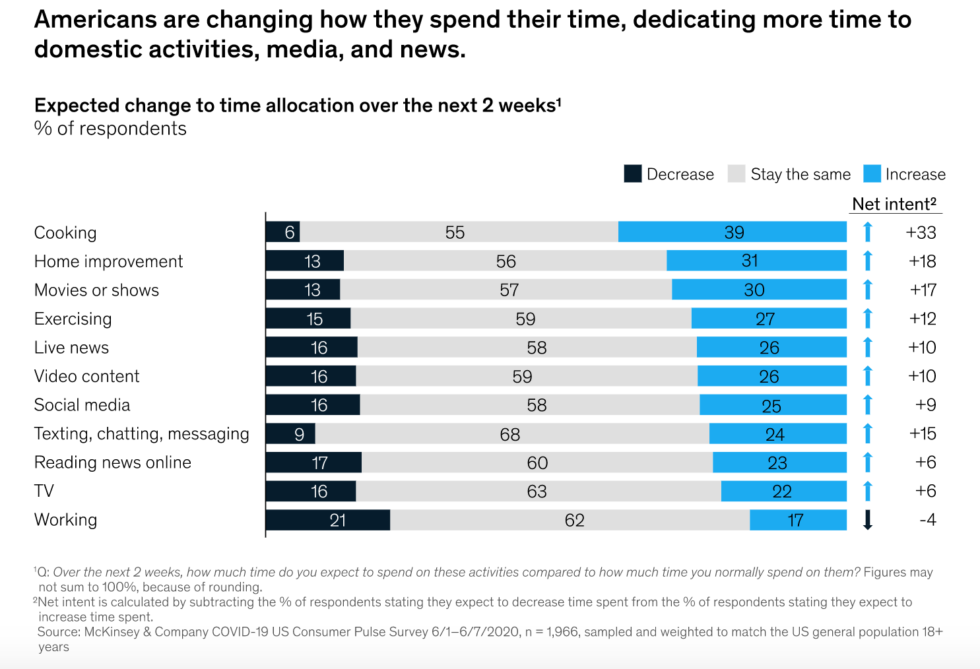 Covid-19 News & Updates
Your bi-weekly snapshot of all things COVID-19 
Now that winter is in full gear, we're witnessing an up-tick in COVID cases (and deaths) nationwide. Communities are returning to various phases of lockdown to circumvent overloaded hospitals. Even with Pfizer delivering limited quantities of its COVID-19 vaccination to all 50 states beginning this week, it will be a while before the general population has access to the vaccination.
While the promise of a vaccination brings excitement, don't allow yourself or your clients to let their guard down when it comes to distancing measures. Keeping your safety protocols in place can help prevent unwanted closures and negative PR due to outbreaks at your facility.
Here are some resources to keep yourself and your staff up-to-date on all things COVID-19:
New Year. New deals?
Should you offer new deals or re-offer your larger holiday deals from November and December?
Combine the expense of holiday gift-giving with a still-struggling economy, and the plethora of new clients waiting to sign up for your fitness services or gym memberships may not be a "plethora" after all. So, what can you do to give those New Year's resolutioners a little incentive––and access––to make fitness a priority in 2021?
Affordability. You've already developed deals and promotions for holiday shoppers and you've already got a slew of programs, challenges, and membership options from your COVID-19 marketing arsenal––so there isn't necessarily the need to reinvent the wheel, so to speak. But pricing may just be the key. Keep your prices uber-competitive––think Black Friday deals in January.
And since we all know the rate of meager retention for the New Year's membership contention, consider offering bite-sized specials and programs that are doable – because according to Noob Gains 41 New Fitness & Gym Membership Statistics:
80% of new members will quit within 5 months
Group fitness can decrease your loss rate by 50%
Your website traffic can increase by 40% in January alone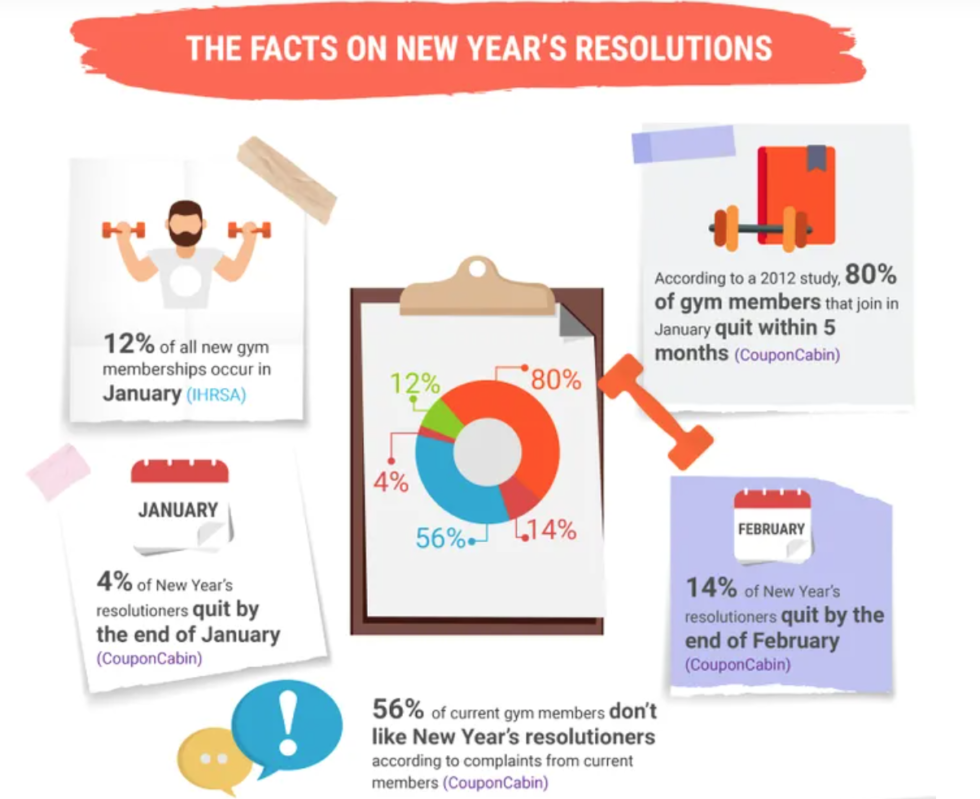 Something New: The Instagram Content Calendar
You may want to check this out as you're planning your 2021 marketing content: Facebook Creator Studio has a content calendar for Instagram.
New! Facebook Creator Studio now has a content calendar tool for Instagram

h/t @ahmedghanem pic.twitter.com/p4pU9Txtv9

— Matt Navarra (@MattNavarra) December 9, 2020
[Read More:
Facebook Publishes New Guide to Creator Studio for Instagram
]
New Year's Resolutions for Entrepreneurs
How can you, as an entrepreneur, capitalize on the year 2021?
It's that time of year again––time to assess, refocus, and strategize for 2021. But setting New Year's resolutions for yourself may feel a little different this time around. 2020 was a difficult year for many people and the fact that they simply survived it may be consolation enough, without even pretending there's zero desire to do anything other than the same in 2021.
But it's within this very scenario that entrepreneurs rise to the top. For the entrepreneurial mind, uncertainty leads to innovation. And for that reason, we thought we'd take a look at some New Year's resolutions that resonate with entrepreneurs.
Personal resolutions for the entrepreneur––and for the fitness professional––include shifting attention to:
Finances. Packed with financial uncertainties, 2020 caught many people off guard. Replenishing an emergency fund and paying-off high-interest debt are two practical ways for shielding against future socio-economical fall-outs.
Health. Stress isn't going away anytime soon. While you're leading your clients toward their health and fitness goals, don't lose sight of protecting and enhancing your own fitness and immunity. And for fit pros, rather than exercise, this may look like reinforcing healthy sleep habits and anxiety-reducing measures.
Professional development. In 2020, developing soft skills like emotional intelligence was a priority, especially in navigating interaction with employees and clients.
Work/life balance. Remote working and distance learning caused everyone to rethink establishing boundaries between work and play.
Meaningful socializing. Social distancing gave way to creatively building community opportunities.
Business resolutions look like this:
Updating your business plan
Updating your website and social media platforms
Focusing your content and creating more conversations with your audience
Keeping an eye on your competitors
Utilizing time-blocking
Delegating non-essential tasks
Prioritizing vacation and mental health
[Related:
5 Simple Tips To Shift Your Habits
]
Resolutions and Fitness Clients
Your clients and leads are most likely thinking about––or even rethinking––the role of resolutions for themselves in 2021. Some will be more than eager to kiss 2020 goodbye and jump on a fresh start. While others will be barely crawling into 2021, still in survival mode. Make sure you're reaching out to both groups.
While it may be tempting to spin everything as let's undo what 2020 did––the stress, the weight gain––now may not be the best time to dismiss the tragedies and struggles the last year threw at us (some of which are going to bleed into 2021).
So, be mindful of your approach. Encourage those New Year's resolutions but be sensitive that people are still struggling and our country has not returned to normal.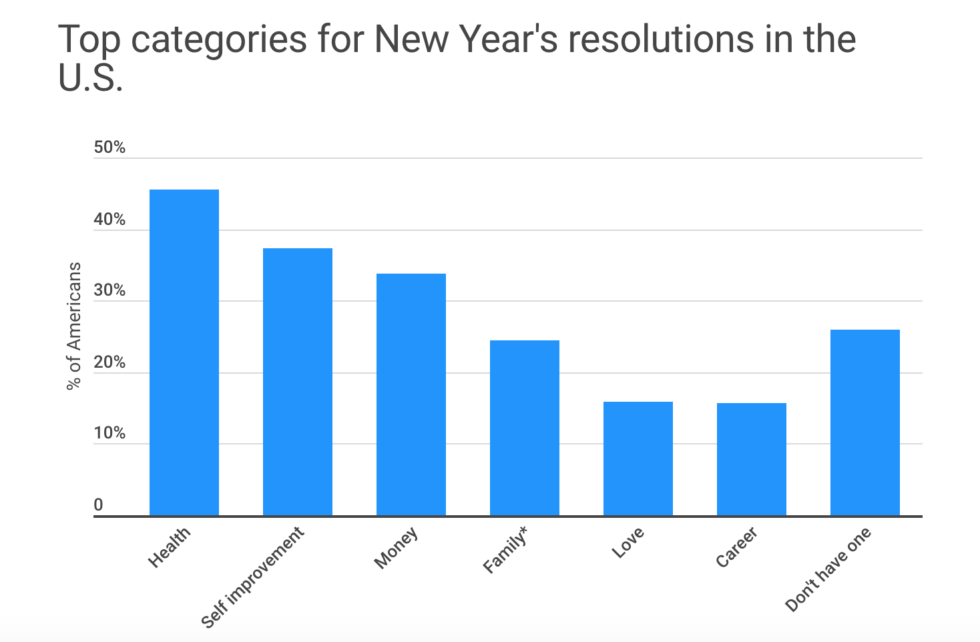 Structured Flexibility With Mike Doehla, Owner of Stronger U
Our resident interviewer, Schimri Yoyo, sits down with Mike Doehla, owner of Stronger U, to discuss the role of structured flexibility when building a well-rounded and sustainable lifestyle.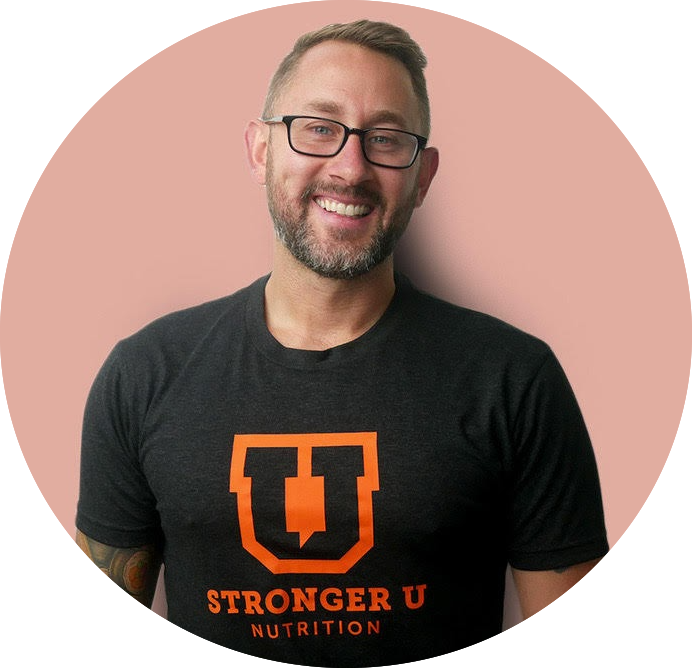 Notable Quotes:
"We're big on the non-scale victories. How do you feel when you walk up a flight of stairs? How happy are you with your results? What's your progress like in the gym? How are clothes fitting? I would say my progress is very similar. I try to practice what I preach, in the sense of consistency, not so much perfection. I want to make sure that I know what it's like to go through the things our clients are going through."
"I think the most successful people are the ones that set themselves up for sound nutritional decisions. So that includes reducing stress, getting to bed, being a planner, rather than a reactor to certain situations. We kind of encourage people to think ahead, in all regards."
"Nutrition is kind of the thing that really changes the size of people, but exercise is what sculpts them."
Interesting Internet Finds
Share these links on your social media platforms for increased reach and engagement
Taste: Fat bombs? With a name like this, they've got to be good! Check out this recipe for a little after-dinner-delight or for a homemade-goodness gift to share with your co-workers, Salted Caramel Cheesecake Fat Bombs.
Buy: Don't hide inside all winter. Check out this review for the best leggings for hiking during the winter months.
Read: Looking for a fresh take on tracking your New Year's resolutions? You'll want to check out the Best 10 Apps for New Year's Resolutions [2021] for a little inspiration.
And that's a wrap! We hope you've enjoyed this week's digital issue of Sweat Equity: Insider Fitness Business Insights. This will be the last Sweat Equity Digital of 2020. Thank you for your continuous support and for meeting us here every two weeks.
Expect a 2020 Sweat Equity roundup in your inboxes on December 29th. We'll be back to our regularly scheduled programming on January 12, 2021.
We'll see you then. Stay safe. Stay kind. And Happy Holidays.
If you're ready to grow and manage your business better, book a demo with our team today.
---
This week's newsletter was brought to you by Brittany, Mathew, and Jeff.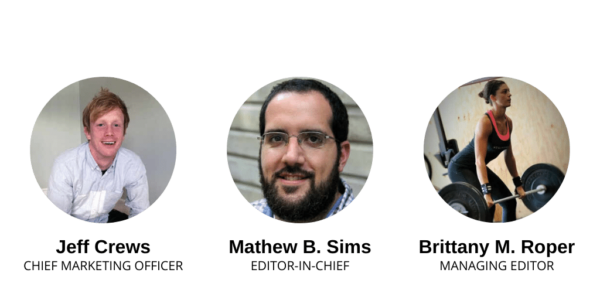 Want Sweat Equity delivered straight to your inbox? Sign up for our email list now!