This interview comes to us from an expert who has dabbled in nearly every area of fitness imaginable! Jen Comas Keck is a personal trainer and group fitness instructor who truly believes that "Beauty Lies in Strength."
This wide variety of health knowledge has been very beneficial to Jen, and she has been gracious enough to share some of her information with our community.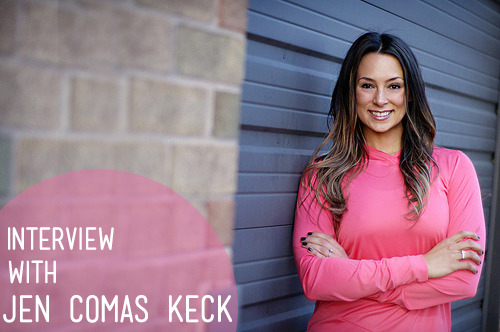 Tell us a little about yourself and how you got started in the fitness industry.
I am a health, fitness, and lifestyle writer and have been published in Men's Fitness, Muscle & Fitness, and Men's Health. I'm a nutrition expert and coach, a yoga fanatic, and a powerlifting dilettante.
I'm a team member of EliteFTS and Juggernaut Training Systems, founder of Beauty Lies in Strength, and co-founder of Girls Gone Strong.
I got my start in fitness back when I was about 17 years old. After living most of my teenage years as a junk-food junkie (and failing high school gym class not once, but twice!), my boyfriend at the time looked at me one day and said, "You know, you're getting pretty fat."
That was my "Ah-HA!" moment. I grabbed the bull by the horns, signed up for a gym membership, and started taking aerobics classes.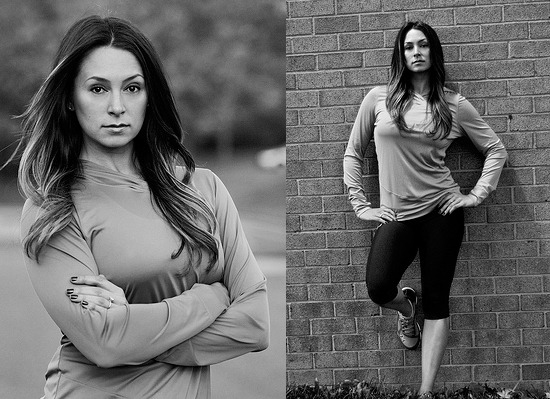 Over the next few years, I fell in love with group fitness. I've taught every class you can think of – Spin, Body Pump, kickbox, Step, yoga, pilates, etc. I loved the camaraderie and helping motivate people, which eventually led me to personal training.
I ended up competing in Figure and soon after that I discovered powerlifting, which became a passion of mine. I started lifting heavy and haven't looked back!
What is your favorite style of exercise?
My favorite style of exercise is faster paced strength training. I absolutely love circuit work and swear by its magic! A close second would be yoga; I just can't get enough!
What are some ways for people to evaluate the balance between "healthy" vs. "lean" in their lives?
Anybody that has read my writing knows that I value health far above being lean, as the two are rarely related. I think it's crucial that you evaluate your diet and training and ask yourself, "Is this making me healthier in all aspects of my life, or is this causing harm?"
When the desire to get lean causes obsessive behavior, unhealthy thoughts, constantly comparing yourself to others, starving yourself, or overtraining, it's time to rethink your priorities!
During holiday seasons, what are some ways to control these times of temptation, and not do too much damage?
I'm a big proponent of getting people to eat before attending holiday gatherings, whether it be with your family, friends, or at the office.
Nowadays, Intermittent Fasting is a hot topic and I think a lot of people make the mistake of fasting or "saving room" before they get around a bunch of tempting foods, and that typically doesn't have a very happy ending.
Our willpower is rarely as good as we think it will be, so fill up on protein and plenty of vegetables before you go out!
I also like evaluating food on a scale of 1 – 10. When you taste a food, it should be at least a 9 in terms of taste.
If it's not, immediately ditch it; it's not worth it! Use this scale with every single bite you take, because typically the food slides down the scale after a few bites so there is no need to finish it if it's not even mind blowing!
Year after year I used to gobble down candy corn only to realize afterwards that I hate those waxy little candies!
Why on earth did I keep eating them? Simply because they were available! What a waste!
What are a couple examples of ingredients in foods that can be substituted or altered to give the same general taste, but is a healthier choice?
I'm big on nutrients, and always encourage people to choose the food that offers the biggest nutritional bang.
Sweet potatoes are always a better option than regular potatoes. Berries will always trump a banana. I love to sub smashed up avocado anywhere that mayo is called for — especially mixing it with tuna!
How has your view of fitness changed from when you first got involved in the industry to now?
Oh, goodness. I have truly walked every single path in fitness possible. I've worked on Pilates Reformers to get that "long, lean body," I've done obscene amounts of cardio, and I've deadlifted 315 pounds.
I have truly done it all, and every single experience has taught me valuable lessons and made me see things from a different perspective.
My view of fitness has changed hundreds of times, but it's fair to say that the most important things I've learned is to never stop educating yourself.
Find what makes you happy, lift some weights, and do what will make you healthier both now and in the long run. Fitness is a lifelong journey, so enjoy every moment!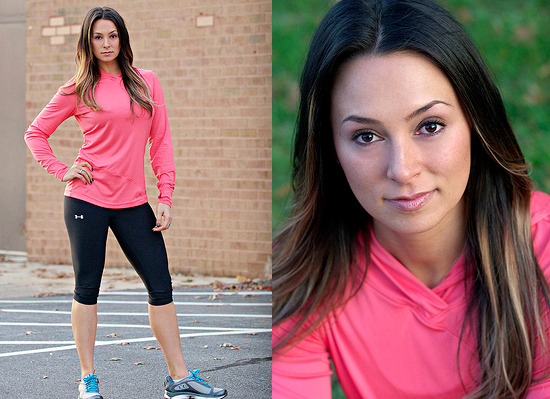 Exercise.com wants to thank Jen for sharing this with us! To find out more about Jen or to schedule a consultation with her, be sure to visit her website! You can also connect with her on Twitter and Facebook.
And while we're at it, if you haven't yet, make sure you like us on Facebook and follow us on Twitter. And don't forget to go PRO!