Elite powerlifter and creator of Westside Barbell, Louie Simmons, knows all about what it takes to achieve greatness in the special strength division.
Besides publishing articles, authoring books and inventing the Reverse Hyper® machine, he also trains and consults for several professional and college football teams.
Simmons' expertise in producing strength revolve around several different methods of training and had lead to his setting over 100 open world records.
To find out how you too can increase your strength and improve your fitness levels, click here for information on becoming an Exercise.com PRO Member!
How did you first get into the fitness industry?

I am not in the fitness industry, but I am in the special strength department. When working with track and field, MMA, and powerlifting one must use special means to improve athlete's development.
In 1982 I began using the Soviet system as it was and it's the basics of the Westside system.
See for yourself - Meet with the Exercise.com Team today
Train Anyone, Anywhere in the World.
Over your years of training, what are some tips you've found to help prevent injury, primarily shoulder injury?
Prehab, not rehab works best. For shoulders, the bandbell bar, swinging bags, Indian clubs and battling ropes have served us well.
A lot of abs and reverse hypers for back prehab. 200 leg curls a day for the hamstrings and don't forget to work the neck; it seems it has become a forgotten muscle group.
In your opinion, what are some of the most common mistakes people make when weight lifting?

If you are referring to only weight lifting, there are no good coaches that are coaching. If a sport is bad, it starts with the coaching staff.
In power lifting, the USA holds 7 of the 12 total records with no federal backing. With good coaching and an open mind, strength is more important than speed, or a 123lb lifter would lift what a SHW lifter does.
What is it that has set you gym aside as a leader in its class?
Experimentation, good training partners, good equipment and a scientific approved in gym high-level competition. It has produced over 100 all-time world records.
What the most influential advice you've given?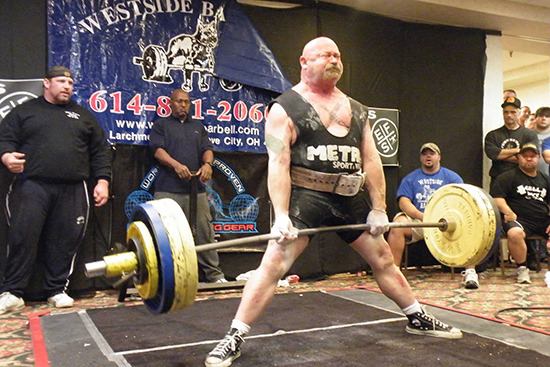 My willingness to learn from lifters, too many to mention and soviet sports scientist have changed my life.
Also, doing co-seminars with Dr. Mel Siff of Supertraining fame and reading books by A.S. Medvedyev, Y.V. Verkhoshansky, V.M. Zatsiorsky, T. Starzynski, H. Sozanski, Romanov, T. Kurz and Koni to name a few. I am sincerely grateful to them all.
If you are inspired to build muscle and get strong, read more about becoming an Exercise.com PRO Member today! You'll gain access to hundreds of workout plans, step-by-step exercise instructions, and diet plans. Get started now!