We got the chance to sit down with Marc Perry of BuiltLean.com for an interview. In this interview, Marc shares some of his insider information with our Exercise.com community.
From BuiltLean.com, a fast rising fitness star, Marc has appeared on NY1, NBC and various print and online media including Men's Fitness, BusinessWeek, Self, and BusinessInsider.
A former Wall Street Finance Analyst who gained over 30 pounds from a sedentary lifestyle, Marc's mission is to develop efficient, sustainable approaches to getting lean and fit and help educate and inspire others to improve their health.
Marc earned his B.A. from Yale University and holds numerous exercise certifications.
Marc, can you give us a little inside information about yourself?
I am the founder of BuiltLean and a fitness expert who focuses on busy urban professionals. I started my career as a financial analyst on Wall Street where I experienced how difficult it can be balancing a demanding work schedule with staying in great shape.
I now spend most of my time connecting my insights into the urban professional lifestyle with my knowledge of and passion for fitness to help others improve their health.
I own a small private training practice and also run BuiltLean.com where I help manage and produce free articles and videos. I live in New York City and I'm from Long Island, NY.
What is BuiltLean.com?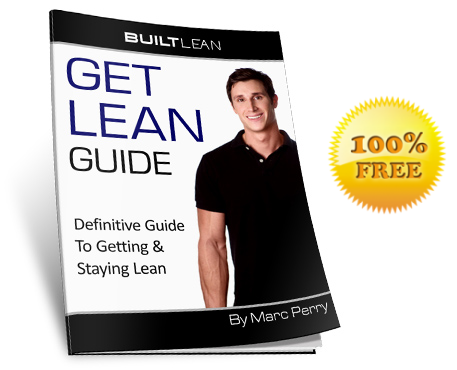 BuiltLean is a fitness resource for busy people who want a naturally lean, strong, and healthy body for life.  We have an elite team of experts who create free articles and videos that emphasize circuit training workouts and eating natural, unprocessed foods.
We also have paid programs and services like our 8-Week BuiltLean Program. The website is now getting over 250K visitors from over 190 countries each month.
Why and when did you make the jump from financial analysis to fitness?
In June 2008, I left my hedge fund job and more generally the corporate world to follow the entrepreneurial path. There were a lot of reasons why I left, but I'll share a couple that are most important.
First, I wanted to build something in my lifetime that would help millions of people, but finance wasn't the right avenue for me. Second, I also wanted to be in a position where I was my own boss. I didn't want to be tied to a desk the rest of my life.
The thought of having a family and depending on an employer while having little job security really bothered me. I wanted to take my destiny into my own hands.
After I left my job, I started doing some soul searching and instead of analyzing stocks, I began to analyze myself. What's most important to me? What do I love to do? I asked myself difficult questions that required deep introspection to answer.
Over time, I decided I wanted to build a fitness empire that would help millions of people improve their health and well-being. Where's the best place to start?  I thought starting out as a personal trainer to work with people one-on-one.
See for yourself - Meet with the Exercise.com Team today
Train Anyone, Anywhere in the World.
If you had to give a person one exercise, what would it be and why?
Of course, I would recommend doing all basic movements including a squat, lunge, push, pull, twist etc. Unfortunately, no one exercise can do all these movements in one.
With that said, I think a front squat with kettlebells, or a barbell while protecting the wrists works just about every muscle in the body, with particular emphasis on hips, glutes, and deep core musculature.
When I think of functional strength, that's one of the classic exercises that come to mind.
The other benefit of a front squat is that it's generally easier for most people to get proper depth without rounding their lower backs because there is less thoracic spine mobility required.
Just about everyone I see who does a back squat has serious issues with form. An honorable mention is a Dumbbell Clean and Press that actually works three movements in one exercise (squat, pull, and push).
What are your thoughts on the number of days people should work out?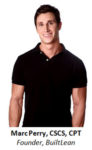 I guess it depends on what you mean by work out. If people are generally active playing sports, or walking a lot, that can be done every day and yield great health benefits.
In terms of weight lifting, I think the sweet spot is two to three times per week, which is enough to help maintain, or even improve results. Of course, this is all related to the body part splits that are chosen along with volume and intensity, and the types of workouts.
In a perfect world, I think an exercise routine would incorporate strength, cardio, and flexibility. It could look something like this:
Two to three Strength Training workout per week (also includes self-myofascial release — SMR)
One Yoga session
One to two HIIT sessions (can be done on strength training days)
Stay active — swimming, biking, walking etc.
So that would come up to around three to five "workouts" per week.  One way I think about this is for every 10 hours you are sedentary, exercise for one hour.  It's a general rule that I think makes sense.
The modern lifestyle we have now is so far from what our bodies are built for, which is moving.  Our bodies are not built to sit all day.
What is your favorite workout?
I don't really have a favorite workout, but I have a workout I do that I think is brutally effective at helping increase overall strength while still promoting muscle gain and/or fat loss depending on the eating regimen.
It's similar to what I have in my Builtlean Program, but it focuses only on leg exercises.
Sample Workout
Instructions: Alternate between A & B exercises with as little rest as possible, completing each pair of exercises before moving on to the next pair. Use as heavy a weight as you can with proper form for the targeted amount of reps.
1A – Squats (15, 12, then 10 reps — three sets)
1B – Forward/Reverse lunges (10 reps forward, 10 reps reverse for three sets)
2A – Quad Extension Machine (15, 12, 10 — three sets)
2B – DB Stiff Legged Deadlift (12, 10, 8 — three sets)
3A – Calf Raises (three to five sets, 15 reps each, rest 20 to 30 seconds between each set)
The most important part of the workout is super-setting the squats and lunges.  The intensity is incredible.  Most people rest between leg exercises, but I think that's a big mistake. Our legs recover very quickly and can take a beating.
Hitting the legs hard also can create a powerful hormonal response.  I know a lot of exercise physiologists hate the quad extension machine, but it feels good when I do it.
If I'm really in the zone, I can get this entire workout done in 20 minutes. The faster I get the workout done, the better the workout.
Hope you have enjoyed this awesome information from Marc. We love hearing new ways to help our Exercise.com users become motivated towards better fitness! Try this workout out and make sure you log it on Exercise.com!