Get the Basics...
This guest post from Chris Smith is all about getting the absolute max out of each and every workout — not by aimlessly lifting heavy stuff, but by incorporating the "know-how" and the "know-when."
What exercises you choose to do – and when – is one of the most important decisions you can make when in the gym.
Focus on compound movements as much as possible.
Chris Smith is the fitness expert behind Train Better Fitness. With a slogan of Train harder. Train smarter. Train better, Chris believes that fitness involves not only hard work and dedication but also proper knowledge and direction.
This guest post is all about getting the absolute max out of each and every workout — not by aimlessly lifting heavy stuff, but by incorporating the "know-how" and the "know-when."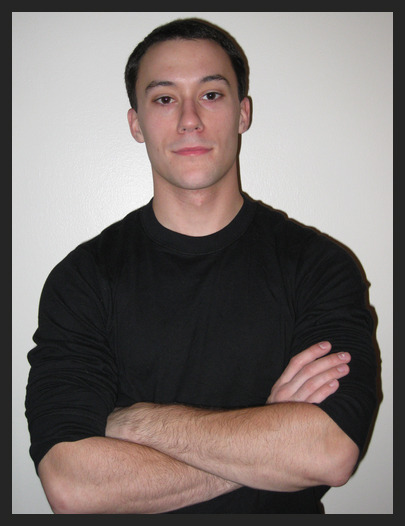 Exercise Selection
Strength training can be a daunting task. With so much information out there on the Internet, in e-books, and in magazines, it can be difficult to know what you should be doing. You can watch what other people are doing in the gym, but that can be even worse!
Have you ever looked around a commercial gym and wondered what some of those people were doing?
Look, working out can be intimidating. Working out and not getting the results you want can be frustrating. Not everybody has the time or interest to become an exercise scientist.
The good news is that there is one simple element of your training that, once understood, can make a huge difference on the returns you see for your time invested in the gym: exercise selection.
How many times have you seen people at the gym begin their workout with something like bicep curls or leg extensions? Now think of how many people you see start off with squats or bench presses. I'll bet you there is a pretty big difference in the physique and strength of those two groups of lifters.
You see, what exercises you choose to do – and when – is one of the most important decisions you can make when in the gym. Choose wisely and you'll be rewarded with lean muscle and less body fat; choose poorly and you're just going to end up wasting your time.
But How Do You Know What to Choose?
There are a few general rules you should follow when choosing exercises. The first is specificity. Simply put, that means that the exercises you perform should be in line with your goals.
If you're trying to build a bigger, stronger chest, then you shouldn't be focusing on bicep curls.
Likewise, if your goal is to develop explosiveness and power, calf raises might not be something you want to focus your time on. Stick to exercises that are appropriate for your goals.
They should train the muscle groups you want to train in the most effective way possible.
The second rule is to focus on compound movements as much as possible. These are the exercises that give you the most bang for your buck and are the most effective for building muscle and strength as well as burning calories.
These movements work many muscle groups at the same time and should always come first in your workout. Classic examples are cleans, squats, deadlifts, bench, and overhead presses, heavy rows, and pull-ups.
You could build an entire training program using nothing but the exercises I just listed and get great results out of it. As a matter of fact, I have designed entire programs using only those exercises!
Get More Out of Your Exercises. Go PRO!
Sign Up
Incorporating Assistance Movements
Once you have those movements set up in your program, it might benefit you to choose some assistance movements to help reach your goals.
Assistance movements round out your program and should focus on strengthening your weaknesses and targeting areas that might be neglected by other work.
Typically, assistance work focuses on areas like the upper back, hamstrings, and glutes. These are the exercises you'll perform immediately following the compound movements listed above. Assistance movements should still be compound lifts, if possible.
Good choices are face pulls, glute-ham raises, lunges, and dumbbell presses.
After you've hit your primary compound movements and assistance work, you can fit in some isolation movements at the end of your workout. These exercises are meant to really pinpoint weak or lacking areas or just add a little fun to your routine.
After all, every guy has a deep-down desire to crush some bicep curls in the gym, whether he wants to admit it or not. Examples of exercises that work great in this function are curls, triceps extensions, lateral raises and leg extensions.
There you have it – a crash course in exercise selection that will help get you the best results out of your training. And since I know there are people out there skimming and saying TLDR (Too Long; Didn't Read), here's a bullet point of the takeaway ideas:
Choose movements that are specific to your goals
Start out with heavy, compound movements like squats, deadlifts, presses, pull-ups or Olympic weightlifting
Select assistance work that targets weak areas. These should also be compound movements like lunges or dumbbells presses.
Finish off your workouts with a couple of isolation movements that pinpoint your weak or lagging muscle groups
Now you're a step ahead of the game and you'll never be that person who starts out your workout with wrist curls again.
Chris Smith is a powerlifter, strength coach, ACSM personal trainer, and the founder of Train Better Fitness in New York City. He has multiple articles published for Men's Fitness Magazine, Elite Fitness Systems, T-Nation, Bodybuilding.com, and written guest posts for many fitness blogs.
To learn more about Chris and Train Better Fitness, visit his website or follow him on Twitter and Facebook.
To train using pre-programmed workouts or to even create your own using Exercise.com's workout builder, sign up for a PRO membership today.