Get the Basics...
🔑 Optimizing Google My Business
Crafting quality CTAs
The power of community
Bi-weekly COVID-19 snapshot
Interview with Joel Seedman 💬
Welcome back to Sweat Equity. In this edition, we're looking at strategies that influence buying behavior and we've included some marketing trends and insights to keep your fitness business visible and viable.
New this week: Optimizing Google My Business and client reviews…Crafting quality CTAs and client success stories…The power of community…Interview with Joel Seedman, Co-Founder of Advanced Human Performance.
If you're ready to grow and manage your business better, book a demo with our team today.
---
Overlooked Marketing Tactics
These marketing tactics are worth giving a second look
Optimize Search Results With Google My Business
Last issue, we looked at using voice search to increase your business's visibility.
This issue, we want you to focus on Google My Business, a listing service that features local businesses. Google My Business is a yellow pages of sorts for the digital age with an ad manager and access to analytics.
"The average business is found in 1,009 searches per month, with 84% of these coming from discovery searches." (A discovery search meaning someone searched for a particular product or service and your business appeared in the search results.) (Google My Business Insights Study)
When you have a registered Google My Business account, people who are searching the internet for you will actually find you on the first page of Google. Think of it as low-cost marketing. It also makes sure all of your business's contact and operating hours are up to date. Additionally, your clients can leave reviews of your business directly on Google.
If you're ready to get started, here's how to set up a Google My Business account.
And here are three ways to improve your business profile on Google, followed by some tips on how to use Google My Business to get more customers.
Coordinate Your Business's Online Listing and Customer Reviews
Customer reviews from Google Reviews, Yelp, and social media sites become powerful marketing tools when you:
Respond to every review (yes, that means negative reviews, too)
Track your reviews to monitor what's being said about your business
Reach out to social media users/influencers who've interacted with your service/club; many of them would be happy to drop a review for you
Speaking of online reviews, here are a few suggestions from TechRepublic to help your business review management.
Yelp. Is It Worth the Effort?
Actually, yes. It's a good idea to claim your business because when someone Googles your business, Yelp, with more ranking power than you, will most likely appear first in the search – and you want to know and monitor what customers are saying about your business before potential leads intersect the reviews.
Drive Your Content Marketing With CTAs
Don't neglect CTAs when creating your content strategy
Content marketing is just that – using written content on your website, blog, social media pages to win new clients – and it fits all shapes and sizes: web pages, newsletters, blogs, and social media.
According to the Anatomy of Top Performing Articles: Successful vs. Invisible Content – SEMrush Study, predicting content success involves much more than measuring message quality. Word count, layout, headlines, readability, and lists play major roles in audience engagement and sharing.
A key to using content effectively is to structure the content so that it snags a visitor's attention within 15 seconds or less – meaning that in 15 seconds, they should be able to digest both the problem and solution you're addressing. And your message must be compelling enough for the visitor to take a next-step via your call to action (CTA).
What Is a CTA?
A CTA showcases as a link, button, or pop-up that your visitor encounters somewhere along the customer journey, between browsing and buying. Your CTA should tell visitors exactly what they need to do next to learn more or take the next step. CTAs can be purposed to close the deal, build email lists, or move leads one step closer to, well, whatever you have in mind.
You can insert CTAs into webpages, emails, newsletters, and blog posts. You can stick with one CTA or customize several according to content type and audience. You might even want to experiment with using dual side-by-side CTAs that say something like, "find out more" and "explore products."
"Call to Action" buttons are like spice 💥 the right amount adds flavor to your landing page, but too many spoils the design and ruins conversions. For insights into using CTAs well, check out 👉 https://t.co/gdmqHXSWk8 via @StoriesWithGill#ContentMarketing pic.twitter.com/85EiALrhgf

— SEMrush (@semrush) February 16, 2020
Monitor click-through rates to optimize CTA conversion and enhance CTA presentation by strategically using sizing, color/contrast, and white space. But keep the focus – successful CTAs are crafted with two simple considerations: your business goal and your fitness audience.
Want to know where and how to use CTAs? Find your starting point by interacting with live CTAs: 21 Captivating Call to Action Examples to Steal. As well, The Daily Egg gives a list of successful call-to-action phrases you can snag and tweak to your own marketing campaigns.
[Related: 
A Complete Guide to Content Marketing CTAs,
How to Write an Effective Call-to-Action that Converts]
And, for an Exercise.com-related example of a CTA:
For business management software that prioritizes fitess business growth, request a demo of Exercise.com software today.
COVID-19 Outlook & Updates
Your bi-weekly look at the coronavirus pandemic
To help you sift through the sheer amount of coronavirus-related resources available to you online, we've compiled a few articles on the virus, specifically for those in the fitness industry that are reopening their fitness club doors to the public:
Utilizing Client Success Stories
Evoke an emotional connection with testimonials
In this previous issue of Sweat Equity, we touched on Using Testimonials for Marketing. And two of the most effective strategies in B2C (business to customer) marketing include increasing brand awareness and promoting your business's benefits – both of which use storytelling to evoke emotion.
What does that mean for your fitness business? It means that you should be regularly narrating your clients' success stories with testimonials and case studies. Why? They evoke an emotional connection that many other forms of marketing may fail to elicit; and real-life examples are often more valuable and make it easier to establish trust with consumers.
Here are three practical takeaways from the CDC's How to Develop a Success Story that fitness professionals can use when crafting client success stories:
Zero-in on a particular activity or program
Match different audiences with the specific outcomes concerning them
Capitalize on formatting techniques that drive SEO
[Related:
9 Things You See and Hear in Every Fitness Success Story
,
The 4 Emotions That Make the Best Emotional Ads
]
Aside from case studies, testimonials are also incredibly beneficial. They not only influence purchasing decisions, but they also set a general attitude and behavior toward your business.
[Related:
Influence of Consumer Reviews on Online Purchasing Decisions in Older and Younger Adults
]
Consider offering current members a discount on next month's membership or offering up 20% off of a personal training session in exchange for a review.
Creating a Community in the Fitness Industry
Use community to grow business and benefit clients
There's a difference between building community and community engagement. Building community refers to creating a particular family-like atmosphere among existing clients; while community engagement involves creative methods to get the community (both clients and leads) interacting with your brand in ways that are meaningful to them.
Exercise.com client, Madeline Moves, for example, is mastering community and reaping the benefits of client engagement and boosted revenue while helping clients meet their fitness goals.
[Related:
5 Fitness Brands Winning Social Media,
6 Major Benefits of Online Community Engagement
]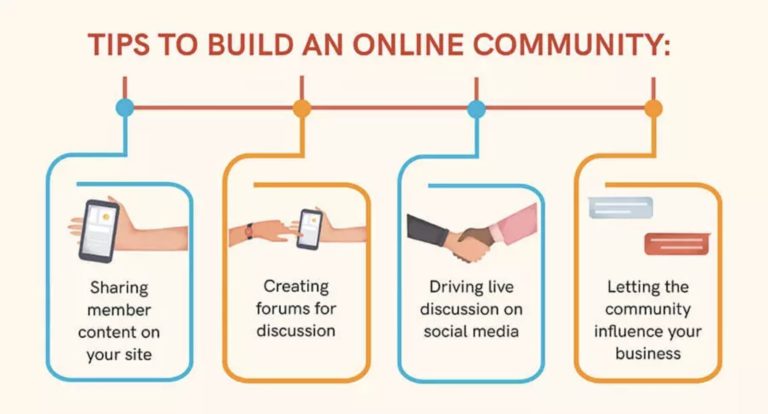 [Source: Uscreen] [Related: Seven Ways To Build Community Engagement and Grow Your Business]
What Can Clubs Learn From Online Fitness Businesses?
Online fitness communities and online fitness businesses are masters at creating community vibes that stoke motivation and retention.
 James Poole, co-founder of Advent Running, gives an interesting piece of advice on how online community can strengthen the commitment to in-person training:
 "An online community creates a sense of belonging, and when people feel like they belong, they probably have a greater level of loyalty. AR doesn't have bricks and mortar, but what it does have is a strong online community. If you have that one person that is a really valuable asset to your business, you need to think about what contact your clients have with that person once they've left your gym.

You could strengthen these relationships even more online, ensuring that your classes are always full. I don't know whether bigger gyms could learn from the more bespoke brands who seem to have caught onto the idea that people like to buy into an individual rather than a brand."
Healthy Habits With Joel Seedman
Our resident interviewer, Schimri Yoyo, sits down with Joel Seedman, Co-Founder of Advanced Human Performance, on Healthy Habits Ensuring Long-Term Retention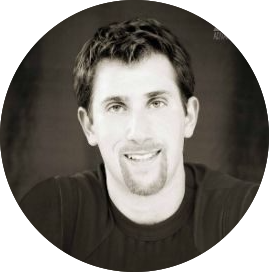 Notable Quotes:
"[I'm] more conservative in my approach…trying to get the clients to eat as much non-processed healthy foods as possible. Focus on getting healthy proteins, healthy fats, healthy fibers. Again, foods that haven't been overly processed or foods that are in their more natural form."
"…I always ask clients, 'Hey, are these foods that you ate, where are they in their somewhat natural form? Or do you think they went through a pretty heavy processing experience to get the food to isolate down to that?' And that gives us a feel for, 'Here's why you, maybe, messed up your diet a little bit.'"
Interesting Internet Finds
Share these links on your social media platforms for increased reach and engagement
Taste: Because BBQing isn't only for carnivores: 17 Grilled Vegetables That Show Meat Who Is Boss
Buy: (actually, enjoy this one for free!) Coursera.org is making some of its most popular courses available for free.
Watch: Check out this short WebMD clip: Coronavirus in Context: Exercising in the Age of COVID-19: Is the Gym Safe?
Read: In Unbeatable Mind: Forge Resiliency and Mental Toughness to Succeed at an Elite Level, Mark Divine, a former SEAL, explores concepts of mental toughness.
And that's a wrap! We hope you've enjoyed this week's digital issue of Sweat Equity: Insider Fitness Business Insights. We'll see you in two weeks! Stay safe. Stay kind. And wash your hands.
If you're ready to grow and manage your business better, book a demo with our team today.
---
This week's newsletter was brought to you by Brittany, Mathew, and Jeff.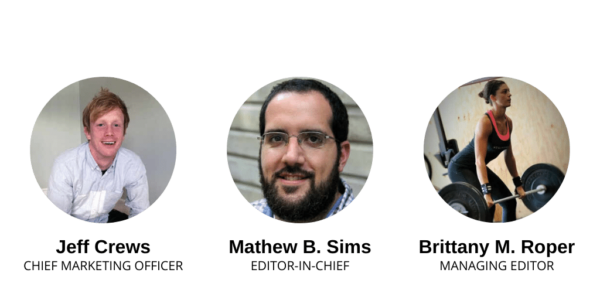 Want Sweat Equity delivered straight to your inbox? Sign up for our email list now!