Get the Basics...
💡 New year, new fitness business strategy
Prioritizing customer experience in 2021
Marketing during a national crisis
Interview with Dean Somerset, Kellie Davis, and Tony Gentilcore  💬
Happy New Year and welcome back to Sweat Equity Digital. We hope you enjoyed your holiday and have started the year out on the right foot.
In this week's edition of Sweat Equity, we'll take a look at how your fitness business chooses to respond to the first few days of 2021 can set you on a positive or negative growth trajectory for the year.
New This Week: A new year, a new fitness business strategy…Using Facebook Pages updates to increase engagement…Marketing during a national crisis…Interview with Dean Somerset, Kellie Davis, and Tony Gentilcore discussing the importance of growing an online fitness business and how to do so.
Still with us? Great. Let's get started.
And if you're ready to grow and manage your business better, book a demo with our team today.
---
New Year, New Fitness Business Strategy
Building your strategy with an offensive mindset
If 2020 taught us anything, it's that not only do the rules change––but the entire game changes, and often without warning. Many of you experienced extreme challenges and surprising victories in 2020 as the fitness industry reinvented itself. And if the beginning of 2021 is any indicator, this won't be the year that small business growth and sustainability becomes predictable.
Odds are, as a fitness professional, you spent the greater part of 2020 mostly reacting to social distancing measures and social justice efforts. And since both COVID and our nation's political landscape continue to deliver tumultuous days, it's time to start doing more than just making defensive plays. Offensive strategies that anticipate an uncertain market are more likely to create room for creative and innovative solutions.
Is 2021 prime for a post-COVID fitness boom?
While COVID seems to be taking 2021 by the reigns with increasing infection rates and a super contagious variant on the move, surely the vaccinations that are in play will leverage collective immunity against further economic hardship for small businesses, right? Although some aspects of daily life have been changed forever, people are still searching for how to return to familiar patterns and habits. And hitting the gym is one of those coveted pre-COVID activities that promises to return a bit of normalcy to daily life.
Below, you'll find ACSM's Health & Fitness Journal's  Worldwide Survey of Fitness Trends for 2021 predictions about consumer behavior in the health and fitness industry (a topic we covered in a previous Sweat Equity). And while online training is the number-one fitness trend for 2021, we've already witnessed significant numbers of gym-goers returning to their local clubs.
Top 20 Worldwide Fitness Trends for 2021:
Online training
Wearable technology
Bodyweight training
Outdoor activities
HIIT
Virtual training
Exercise is medicine
Strength training with free weights
Fitness programs for older adults
Personal training
Health/wellness coaching
Mobile exercise apps
Employing certified fitness professionals
Functional fitness training
Yoga
Exercise for weight loss
Group training
Lifestyle medicine
Licensure for fitness professionals
Outcome measurements
Key analysis for the top six trends:
"Online training went from the no. 26 trend in 2020 to the no. 1 trend for 2021 probably because of the shift in the market from clubs to homes as a result of the COVID-19 pandemic. Wearable technology took over the no. 1 spot in 2019 and 2020 after dropping to no. 3 in 2018 and is now no. 2 for 2021. HIIT, the no. 1 trend in 2014 and 2018, fell to no. 3 in 2019 and no. 2 in 2020 and is now the no. 5 trend. Group training made a significant return in 2017 as the no. 6 trend and had been the no. 2 trend in 2018 and 2019, no. 3 in 2020, and fell to the no. 17 trend for 2021."
As of Sept. 1 when 13 percent of health clubs remained closed due to the COVID-19 pandemic, the average percentage of members who had returned to their reopened facility was 69 percent, according to the report. (Club Industry)
So, what does this mean for your business?
Take the trends with a grain of salt. COVID-19 has, understandably, influenced results which is why the top six trends all share traits that make social distancing easier. You should, of course, have a 2021 strategy in place for the COVID-era, as we are still very much in it.
However, don't ignore the other numbers on the list. Older adults, for example, have been distancing themselves for close to one year now. And, many are now being vaccinated. Plan for your older members to return to the gym. Have a strategy in place for trend number nine: "Fitness programs for older adults." Additionally, plan for the return of members once vaccinations increase.
By planning ahead and preparing for an increase in in-person clientele, you'll be better equipped to manage the larger (and welcome) workload.
Prioritizing Customer Experience (CX)
While emerging trends in fitness can help laser-focus onto a product strategy for your fitness business in 2021, you'll find another term making its comeback in the marketing arena: customer experience (CX).
Customer Thinks' guide on 21 Tips for 2021 Customer Experience Excellence:
Don't limit CX to isolated interactions between your fitness business's customer service points and clients. It's a holistic approach that is the responsibility of your entire staff.
Don't confuse your business's CX management techniques with your customers' CX perception. Your goal is to make sure client perceptions reflect the quality of service being rendered.
Visualize CX in its truest essence: profitability. CX quality is directly proportional to revenue earned.
Make sure you're getting CX right with your core clients first. Don't assume client loyalty negates excellence––prioritize using CX to keep clients; using CX to engage potential leads is secondary.
Rethink objectives: CX is primarily about the success of your clients, your business's growth is a secondary benefit.
And when it comes to digital CX, 2021 Predictions: The Road Ahead for Customer Experience identifies a few trends you'll want to keep an eye on:
Hyper-personalization. Tailor-made interactions with leads and clients relative to their habits, preferences, and needs.
Artificial intelligence. Emphasis on personalized outcomes empowered by technology.
Payment simplicity. Reducing, or even eliminating, the steps in a buyer's checkout process.
Hybrid interaction. Normalize using digital and face-to-face interaction as equal components of CX.
Financial wellness. Genuine concern for clients' financial well-being by providing affordable products.
[Related:
Digital Customer Experience in 2021: Paving the Way To Your Customer's Heart in the Era of Hyperpersonalisation
]
Covid-19 News & Updates
Your bi-weekly snapshot of all things COVID-19 
Vaccinations have begun rolling out nationwide. Despite that, the country is facing the worst its seen thus far of COVID-19, and experts expect it will get worse in the coming days and weeks.
Here are some resources to keep yourself and your staff up-to-date on all things COVID-19:
Using Facebook Pages Updates To Increase Engagement
Remember to utilize social media platforms to interact with your customers.
According to Facebook, there's now a dedicated News Feed for Pages.
You can now discover and interact with trends on the News Feed with this new functionality, which provides an opportunity to better connect with audiences.
"The dedicated News Feed will also suggest new connections — other public figures, Pages, Groups, and trending content that a Page or public figure cares about."
"To make Page conversations more visible to a wider audience and surfaced more frequently in their followers' News Feed, comments from public figures will be bumped to the top of the comments section. People will also be able to follow Pages directly from comments and recommendations posts."
Marketing During a National Crisis
How do you approach marketing when times (for all) are tough?
Now's the time for those New Year's resolutions to usher clients into your gyms and online training programs. The competition is fierce this time of year, with personal trainers and gym owners offering up their best promotions to draw in new and old clients.
However, with the current state of affairs that our communities are facing, what's the best approach to marketing? Full steam ahead? Adjust advertising to reflect empathy? Or push pause on current marketing campaigns?
While you may not want to touch on the topics that are being highlighted by the media, one strategy you should avoid is moving full steam ahead.
Some brands that have chosen to plow forward with non-modified marketing endeavors have received not-so-favorable responses––they've been labeled by some as callous and out of touch with the reality of their target audience.
In Brands: This Is Not a Marketing Moment, AdWeek makes the case for avoiding non-gimmicky advertising and upping your social media listening.
Unrest in the community, whether it be political or otherwise, isn't about you and your business. It's about consumers' opinions, wants, and needs. And consumers are watching you, wanting to know if your brand shares their values.
While crisis situations can bring about a lot of stress, anxiety, and serious challenges, they can also bring about progress and innovation #covid #marketing https://t.co/Tlq1ySpqR5

— Granite Creative Group (@granite_creates) January 4, 2021
All in all, the best approach is likely to proceed with caution and to adjust your strategy to meet the needs of the times.
How does your brand communicate its values?
Your brand's persona sets the stage for your clients' CX. Your brand's voice sets the stage for expectations with regard to current issues. When someone engages with your brand, will they walk away with low or high expectations about your business's commitment to humanity and diversity? Will consumers feel that your brand is about making a difference…or only making a buck?
When it comes to branding best practices, here's a little insight from the social media giants:
How to Grow Your Fitness Business Online With Tony Gentilcore, Dean Somerset, and Kellie Davis
Dive in as expert trainers discuss the importance of growing an online fitness business and how to do so.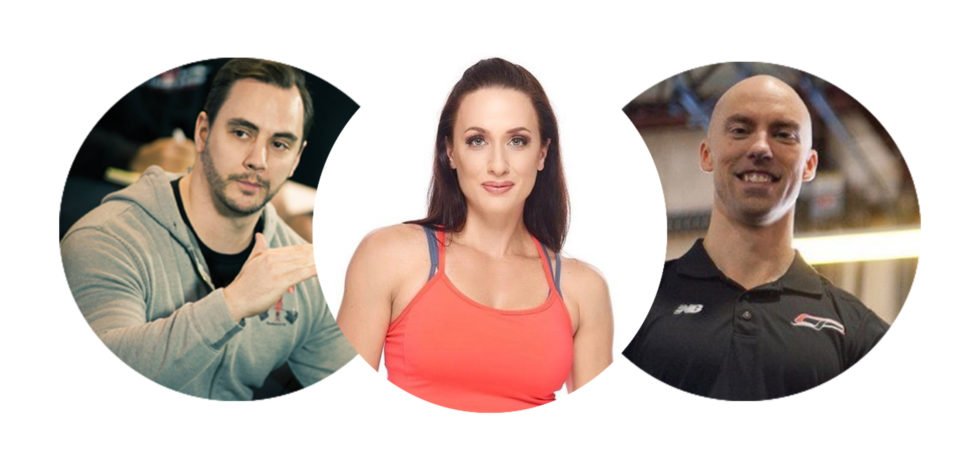 Notable Quotes:
"I think a lot of people when they come online, they feel like they have to cater to everyone, and then nobody knows what they offer or who they are. So get very, very clear on your mission and your message. That is so, so important."
"I think what helps your online training is that you're actually good at training people in person. It's very important to develop those skills — personal skills, interpersonal skills, and coaching skills — with real people because it makes a lot of sense to be good at doing in-person first before you start diving into the online world."
"If you're a young trainer coming into things, I wouldn't say, you know, one or the other, I would say, try to do both simultaneously so that as you develop your in-person skills, you can also develop an online following. Even if it means that you're adding one new client every couple of months, you're still getting the benefit of learning how to communicate with somebody through email. But also just having a little bit of empathy for people as we're going through this…"
Interesting Internet Finds
Share these links on your social media platforms for increased reach and engagement
Taste: With dry January upon us, many participate in an alcohol-free month (especially after holiday celebrations) to begin the New Year with a clear and healthy mind. Here are a few virgin drink recipes to keep your cocktails alcohol-free and refreshing: 5 Delicious Non-Alcoholic Cocktails.
Watch: Looking for some fresh inspiration for your 2021 fitness endeavors? From Bodybuilder To Ironman In 6 Months | A Rise Documentary shows that, with the right motivation, your fitness journey can produce radical progress within six months.
Read: Learn how thyroid dysfunction may be sabotaging your health and energy in The Thyroid Connection: Why You Feel Tired, Brain-Fogged, and Overweight — and How to Get Your Life Back.
And that's a wrap! We hope you've enjoyed this week's digital issue of Sweat Equity: Insider Fitness Business Insights. We'll see you again in two weeks.
If you're ready to grow and manage your business better, book a demo with our team today.
---
This week's newsletter was brought to you by Brittany, Mathew, and Jeff.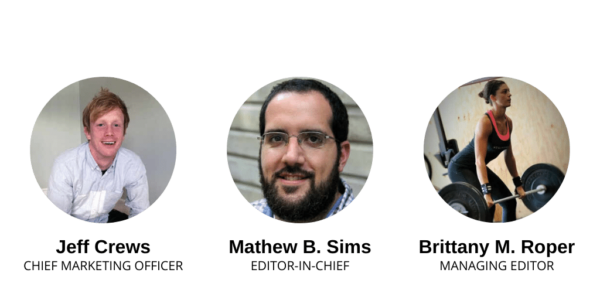 Want Sweat Equity delivered straight to your inbox? Sign up for our email list now!