Get the Basics...
👍Social media for business growth
Branding best practices
Online vs in-person coaching
Interview with Dr. Arash Maghsoodi 💬
In this week's edition of Sweat Equity, we'll take a look at social media's role in business strategy. We've also included insights regarding branding and business automation, and we will continue to bring you trending practices that can help streamline your fitness business's operation and growth.
Another hot topic for 2020 is the growth of online personal training. Is in-person training going to completely disappear? Hardly not, but online training options are definitely offering some fierce competition to the traditional gym visit. In the Debatable section, we've shared the top-ranked benefits of online training for both clients and trainers.
Lastly, you'll find two sections of resources we'd thought you find helpful in applying social media marketing approaches.
And don't forget, we still want to hear from you! Your feedback is key to presenting our community of fitness professionals with concise and relevant content. Hit the smileys at the bottom of this email to let us know what you think!
New This Week: Social media for business growth… Branding essentials… Online vs. in-person training… Interview with the co-founder of The Prehab Guys, Dr. Arash Maghsoodi.
Still with us? Great. Let's get started.
If you're ready to grow and manage your business better, book a demo with our team today.
---
Social Media for Business Growth
Here's how to utilize social media to power your fitness business
Social Media: What, Where, When, & How
We all know that our businesses can benefit from social media, but the what, where, when, and how to effectively utilize it can feel slightly overwhelming.
Social media is an effective platform for increasing brand awareness, establishing your business as an authority in the fitness industry, managing your reputation, increasing website traffic and lead generation, and engaging your clients and potential customers.
Social media platforms that are a must for your fitness business include Facebook, Instagram, Twitter, Pinterest, and LinkedIn.
Check out Hootsuite's How to Use Social Media for Small Business: 11 Simple Tips.
And, use the TwitterBusiness image below as a guide when you're creating your social media content: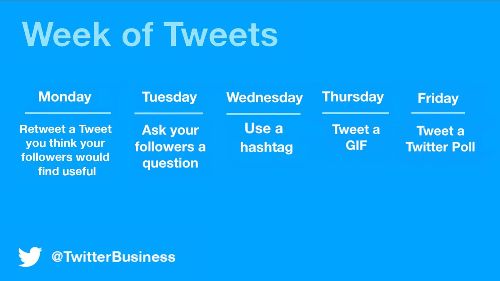 We also found some useful articles with practical marketing strategies specific for each social media platform: Twitter, LinkedIn, Facebook, Instagram, and Pinterest.
Including social media in your business's marketing budget is essential; if you're a gym or a studio, consider hiring a dedicated employee or business to manage and integrate your accounts to ensure your business is consistently engaging your target audience across all channels. Buffer breaks down the top social media managers by service and price here.
And don't overlook the power of social media influencers.
What criteria do you look for in a social influencer? https://t.co/RVs4HdAbUk #advertising #mediabuys #copywriting #pressrelease #marketing automation #contentmarketing #publicrelations #marketing #socialmedia #facebook #instagram #twitter #youtube #webdesign #eventplanning #blo

— Michelle Gilliam (@mgilliampr) February 13, 2020
Speaking of social media, follow Exercise.com on Twitter, Instagram, and Facebook.
---
Branding Essentials
Showcase your brand with these branding best practices
Fitness Business Branding: Best Practices
Your fitness brand reflects who you are, what you believe, what you offer, and what you've accomplished; essentially, your fitness brand is you. Your brand is a visual outreach strategy and needs to be optimized to reflect your personal and professional development and your relevancy to your target audience. Read more about branding here.
Your brand's key mission is to:
describe who you are, why you do what you do, and what makes you different
capture your concept and your passion
represent your vision for your business and your beliefs about the importance of your product and its benefits
engage your target audience
How do you get there? Brand Strategy 101: 7 Essentials for Strong Company Branding and 9 Strong Factors for a Successful Brand Strategy are quick-reads that break down branding design into practical steps.
Exercise.com's article on creating a competitive advantage is another great resource: 6 TIPS TO CREATE A COMPETITIVE ADVANTAGE FOR YOUR FITNESS BUSINESS
Now that you've read up on the importance of branding, put those practices into action with Exercise.com's business management software – it's fully customized to fit the needs of your brand. From your brand's aesthetics to its mission and vision, we've got you covered. Click here to learn more about our fitness business management software!
---
Notable Dates: March
Create your monthly content with these dates in mind
Look Beyond March Madness
March is for…March Madness, right? While March Madness does offer up an array of simple marketing and event opportunities, don't miss the additional opportunities to recognize and retain your staff and clients with March's other observances and holidays.
Free gear, educational opportunities, and member mixers are easy ways to keep things fun and meaningful. Keep social media and blogging at the forefront, too! Current happenings, holidays, and events offer unlimited opportunities to energize your feed, humanize your business, and re-engage followers.
Dates Worth Celebrating
FRI, March 6: Employee Appreciation Day; National Day of Unplugging
SUN, March 8: Women's Day
TUE, March 17: St. Patrick's Day
This short graphic from PicMonkey offers up some tips on how to tackle notable dates on your social media platforms: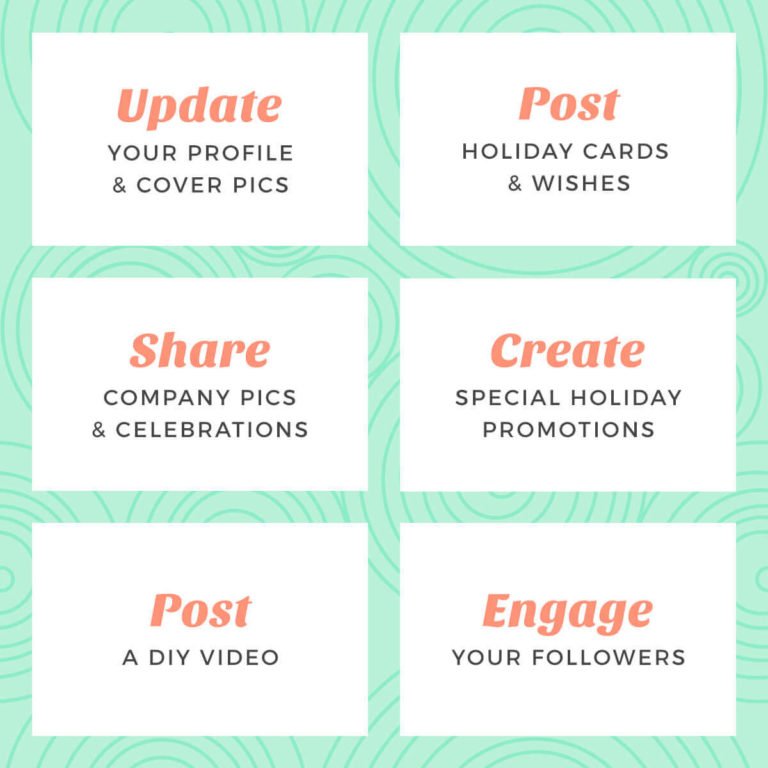 ---
Top Business Tools for Entrepreneurs
Which automation applications does your fitness business need?
Clickable Tips, Tricks, & Tactics
Your business needs automation to free you to spend your timing executing your business's most important tasks. Below are three articles we found helpful in understanding application and automation options for small businesses:
33 Ways to Use Technology In Your Small Business
Top 50 Online Business Tools For Entrepreneurs In 2020
7 Smart Apps for Every Small Business Owner
And if your business isn't already benefiting from fitness business software, this article dives deeper into how Exercise.com's fitness business software can streamline your workflow and add new revenue streams: Do I Need Personal Training Business Software?
Need to see fitness business software in action? Request a demo now to give our All-In-One Fitness Business Management Software a try!
---
Online vs In-Person Training
Why are people choosing online training over in-person meetings?
The Online Fitness Craze
Online training has risen in popularity. The top reasons for this include convenience and affordability; however, functional fitness trends and training variety options are also drawing clients to online options. Another benefit of online personal training is the inclusion of people with medical considerations; clients with physical limitations and/or diet considerations are benefiting from the holistic fitness and wellness packages that online trainers are offering.
What are clients looking for in an online personal training experience? And how can you keep your online training business competitive? Include features such as accountability tools, customized plans, nutrition coaching, mobile access, education, support, and fitness resources, personal stats, and in-app messaging options.
Not already using an online platform to train your clients? It isn't a win only for your clients! Here are benefits to you when considering expanding your PT business features:
you're not tied to one location
you can deliver programs to multiple clients at the same time
you're not bound by the constraints of gym policies/fees
you can market your training to multiple demographics
Next edition, we'll take a look at the elements of an online training program.
---
Using Social Media to Grow Your Business with Dr. Arash Maghsoodi
Our resident interviewer Schimri Yoyo sits down with the co-founder of The Prehab Guys, Dr. Arash Maghsoodi.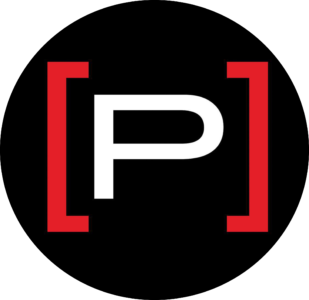 Notable quotes:
"Our social media business is completely different than our in-person physical therapy services. The three of us work out of different clinics within the LA region. The reality is our following is all over the world which doesn't exactly convert to in-person patients or clients."
"We all know engagement is key. The three of us are constantly changing our strategy in terms of how we display information. We are constantly taking feedback from our audience. This allows us to stay relevant and fresh. One of the biggest ways we keep engagement is by tailoring content to what our audience wants. This is why our email system has been so helpful for people. If you are interested in ANY body part, we have a sequence of emails that will give you tons of information that region."
"Be consistent. Every day, every hour you need to push the needle. It doesn't have to be the perfect move. The three of us are big proponents of 'learn from doing.' You will continue to perfect your business as you move forward. You will make mistakes, but you should only be making new mistakes. You don't need to have the perfect formula before you make a move."
---
Interesting Internet Finds
Share these links on your social media platforms for increased reach and engagement
Taste: Supercharge your health from the inside out with these 52 fermented foods to make this year.
Read: Get the most out of your free time with the 18 Best Business Books You Can Finish on Your Lunch Break.
Listen: Elevate your daily commute with the 30 Best Health and Fitness Podcasts.
Buy: Need a push to drink more water? Give the world's smartest water bottle a try.
And, that's a wrap! We hope you've enjoyed this week's issue of Sweat Equity: Insider Fitness Business Insights. We'll see you again in two weeks.
If you're ready to grow and manage your business better, book a demo with our team today.
---
This week's Fitness Business trends was brought to you by Brittany, Mathew, and Jeff.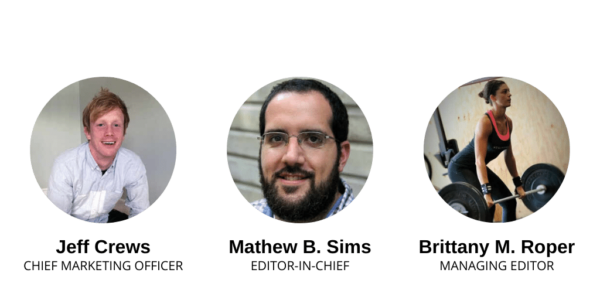 Want Sweat Equity delivered straight to your inbox? Sign up for our email list now!