Get the Basics...
What is prehab and why should people consider it?
Benefits of meditation and reflection
How to foster engagement with clients/patients on social media
We had the distinct pleasure of interviewing Dr. Arash Maghsoodi. He is a second generation physical therapist and Co-founder of "The Prehab Guys. He utilizes his expertise in kinesiology, exercise science, and physical therapy to provide patients proactive techniques that are research-based and designed to prevent injury, relieve pain, and promote physical fitness. You can learn more about his innovative training by visiting his website.
Without further ado,  here's our interview with Arash Maghsoodi:
Meet Arash Maghsoodi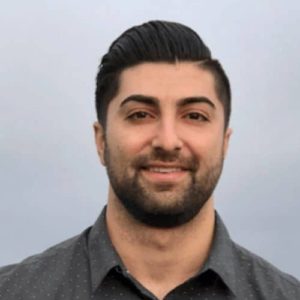 Excercise.com: When did you know you wanted to work in fitness and therapy?
AM: As a former athlete, fitness has always been a strong passion of mine. Growing up, I was torn between business, engineering, and medicine. I initially went to Cal Poly where I studied engineering. Something wasn't right when I noticed I was investing my time reading health and fitness related magazines 24/7, while my classmates were all focused on engineering topics.
After first injuring my lower back while snowboarding, the idea of physical therapy was introduced to me. After sustaining a career-ending ankle sprain I spent numerous hours in the rehab setting which is where I decided that this path was meant for me.
Now I have combined business and PT together with "The Prehab Guys" platform we have built.
Excercise.com: What first motivated you to look online to grow your fitness business?
AM: First, I want to give a shout out to Kelly Starrett who paved a path into the mainstream. He was one of the first in the game. When we were in school, we thought there was a lot of terrible and misinformed content online. People seemed to believe whoever had a six-pack and large biceps on how to rehab injuries. We saw a problem here and wanted to make sure people were well-informed. Michael was the first one to start his own website; Craig and I soon joined Michael and created our own brand which slowly grew to where it is today.
See for yourself - Meet with the Exercise.com Team today
Let the team at Exercise.com show you how to grow and manage your fitness business better!
Day-to-Day Practice
Excercise.com: What's a normal workday look like for you?
My days are very different. I work in the clinic as a physical therapist for two days per week. The other days, I work on "The Prehab Guys" with two of my business partners Michael Lau and Craig Lindell. This involves content creation for social media, writing articles, creating [P]Rehab programs, and educating the masses on how to take control of their health through online physical therapy.
Excercise.com: How does having a Doctors of Physical Therapy and Certified Strength and Conditioning Specialist on your team change your approach to physical therapy?
AM: Previously PT has been far too focused on simply getting someone out of pain than on discharging a patient. With our background, we not only focus on symptom management techniques to get someone out of pain, but we also have the tools and knowledge base to mitigate future injuries from occurring.
Using Social Media to Grow Your Business
Excercise.com: What social media platforms have been most productive for you? (Facebook, Twitter, YouTube, Instagram, etc)
AM: Instagram in terms of volume. Our email list has been a great source in terms of keeping people in the loop with new content that is being published on a weekly basis.
Excercise.com: How have you leveraged social media followers into clients?
AM: We have to some extent. Our social media business is completely different than our in-person physical therapy services. The three of us work out of different clinics within the LA region. The reality is our following is all over the world which doesn't exactly convert to in-person patients or clients.
Excercise.com: How do you keep followers engaged and not let them disappear without becoming a client?
AM: We all know engagement is key. The three of us are constantly changing our strategy in terms of how we display information. We are constantly taking feedback from our audience. This allows us to stay relevant and fresh. One of the biggest ways we keep engagement is by tailoring content to what our audience wants. This is why our email system has been so helpful for people. If you are interested in ANY body part, we have a sequence of emails that will give you tons of information that region.
Philosophy of the Practice
Excercise.com: What is prehab? Why should people consider it?
AM: It is about taking a proactive approach versus a reactive approach in taking care of your physical health. As physical therapists we often see patients after their injury; our platform is designed to help give the masses access to high-quality evidence-based information on how to mitigate the risk of future injury and live life to their fullest physical potential. "An ounce of prevention is worth a pound of cure" -Benjamin Franklin.

Excercise.com: What's the most challenging part of your work? What's the most rewarding?
AM: The most challenging is learning the tech-related tasks in running an online business. This is constantly changing! The most rewarding is definitely the number of people emailing, messaging, and commenting that our content has helped them out in one way or another. We really built this out to help people, and this is the fuel that keeps us going.
Excercise.com: What's your best shortcut or life hack?
AM: Be Patiently Aggressive. Figure out where you want to be headed, be patient on the macro level, while every day you are working aggressively to push the needle in the right direction. Another point I want to bring up is being aware. Two tools I use to build my sense of awareness are meditation and reflection. I believe these are largely under-utilized because the benefits are not as objective as investing your time with tasks like working out. What good is going 100 MPH if you are going the wrong direction?
Excercise.com: How do you define success? Is there a mark you focus on?
There are objective ways: some measure success in terms of finance, number of vacations, or how much free time you have. I like to measure success based on how much I enjoy what I am spending my time doing. There is nothing more fulfilling than feeling like you are making a positive impact in the world. What I use for my barometer is how much natural energy I have, this lets me know if I am excited about what I am doing on a daily basis. You can't beat that.
Excercise.com: If you could boil it down, what would be the one tip you'd give someone trying to build a successful physical therapist business?
AM: Be consistent. Every day, every hour you need to push the needle. It doesn't have to be the perfect move. The three of us are big proponents of "learn from doing." You will continue to perfect your business as you move forward. You will make mistakes, but you should only be making new mistakes. You don't need to have the perfect formula before you make a move.

Excercise.com: At the end of a long day, how do you wind down?
I try to spend the last 30 minutes of each day investing in myself. This typically revolves around meditating and reflection. You are your business, if you don't invest in yourself how else are you going to get better.