If you haven't noticed already, everyone on the Exercise.com team is a big fan of stats. After all, Better Data = Better Workouts!
We wanted to do something special for a cool milestone that the whole community was a part in. Together we've logged over ONE BILLION pounds lifted!! 
This calls for the highest of High Fives! You've seen our live stat counters on our main landing page, and those are the real numbers that our community is pumping out:
Stat Junkies
Being the stat junkies that we are, we were pumped to find out who it was that logged that billionth pound, and we were keeping an eye on that counter so we could look up who logged pound number 1 billion. Here he is!
User: 440heavybench

Workout: 65,477 pounds on the Leg Press!
Not only was it over 65 thousand pounds, it was his second workout of the day — Wow!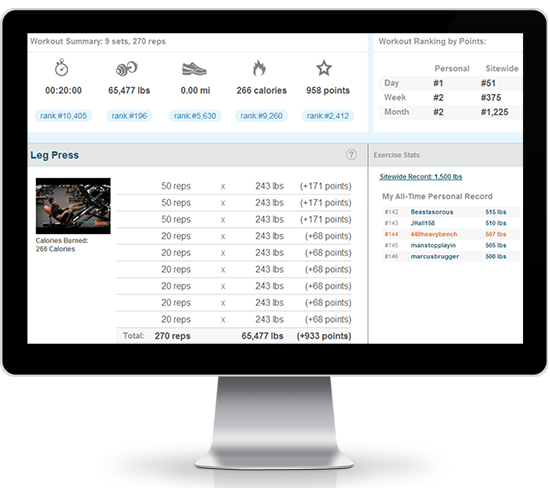 To celebrate, we're giving him a free Exercise.com t-shirt, wristband, and a full year of our PRO membership! Congratulations!
There's No Stopping Us
Now that we've hit 1 billion, there's no stopping us. Keep those workouts rolling, and we'll get our next billion in no time!
All of us here at Exercise.com want to say THANK YOU for making it such an awesome place where anyone can improve their life through fitness, stay motivated, and get the most out of each and every workout!