Giveaway: Nike+ SportsBands + Exercise.com Premium Workouts and Official T-shirts = Awesome!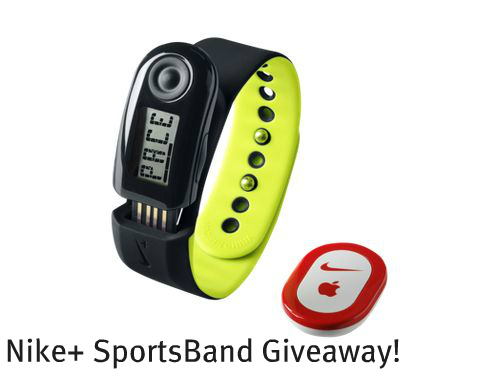 Have you logged a workout recently? Have you checked out the various Exercise.com groups? Now is the time to be rewarded for your actions!
Join the Fitness Gear Giveaway Group and begin logging your workouts! The more workouts you log the better your chances are to win!
Tweet @WeightTraining and share your workouts through Facebook for the best chance to win!
We will be selecting 10 winners: 2 Grand Prize winners will receive a Nike+ SportsBand (a $59 value), a Free Premium Workout Plan ($9 value), and an official WeightTraining.com T-shirt ($20 value)! 8 runners-up will receive a Free Premium Workout Plan and an official WeightTraining.com T-shirt!
Contest ended April 30th, 2012.
UPDATE: It's official! We have our winners for the first ever Exercise.com Fitness Gear Giveaway!
Congratulations to our 2 GRAND PRIZE winners: Moose.Knuckles and Jay19! They get the SportsBand, workout plan, and T-shirt!
And here are our 8 runners-up : Tinki_Dragonfly, Miller, padrebill57, Kyrgoulds, Chris-C, TheRaptor, bwyrwitzke, and Drinxxs04! We will be contacting all of you shortly!