Get the Basics...
Guest post by Dean Somerset.
Having a great home gym has to accomplish a few major things: make you feel better and move great, build strength, and burn calories like a coal furnace.
Check out Dean's thoughts on his must-have mobility equipment that every home gym should have in order to maximize workouts.
Dean Somerset is back, and this time, with a mobility vengeance. Here, he introduces the most important tools everyone should have in their own homes to be able to properly take care of sore muscles and joints.
Home gyms are becoming incredibly popular these days.
What used to be nothing more than an elliptical to hang laundry and occasionally burn some calories has turned into dedicated spaces with some basements and rec rooms boasting better equipment than the local rec center, and way more convenient hours.
Some home builders are even taking the trend to heart, including home gym options in the blueprints and supplying them with high-end equipment and amenities.
While this is all good, having a great home gym has to accomplish a few major things: make you feel better and move great, build strength, and burn calories like a coal furnace.
Many people spend the time and money looking at the cardio, weights, and other things that make the bones of a workout.
Instead, I wanted to show some of the must-have mobility equipment that every home gym should have in order to maximize your workouts, regardless of whether you need to move the laundry off the elliptical or have a fully stocked private studio.
Here are my must-haves for your home gym; and don't forget to sign up for an Exercise.com PRO plan so that you can find home-gym workouts to do alongside your mobility sessions.
#1 – Travel Roller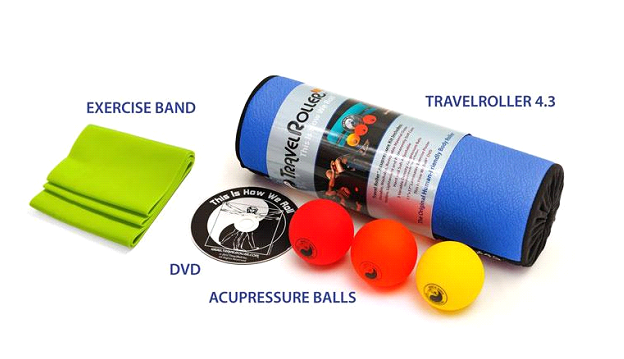 Foam rollers are now ubiquitous in gyms and personal training studios, so having one handy is always a good idea. The great thing about this little guy is you can pack it when traveling.
It takes up very little floor space and comes with small acupressure balls that can help work through tough areas like glutes, shoulders, shins, and feet — where normal foam rollers fail to hit.
The rollers are incredibly durable and can last 3-5 times longer than the average high-density foam roller with the same typical usage.
#2 – TRX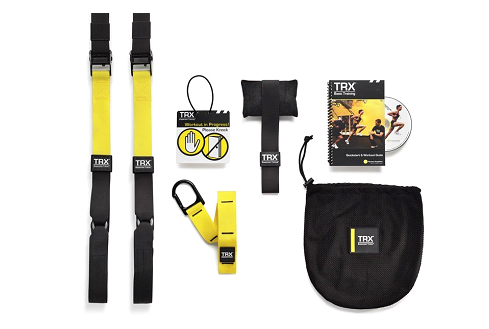 TRX systems are probably one of the most versatile pieces of equipment available today, which makes them perfect for in-home use for strength, cardio, and also mobility.
You can either mount them to the ceiling with the available ceiling mount or simply loop it into a door with the door anchor to get every movement you could ever ask for.
These can pack away in a very small bag, travel easily, and come with an instructional video to showcase some very handy exercises and stretches.
A quick Youtube search can provide hundreds of other options to different fun exercises and stretches as well.
#3 – The Stick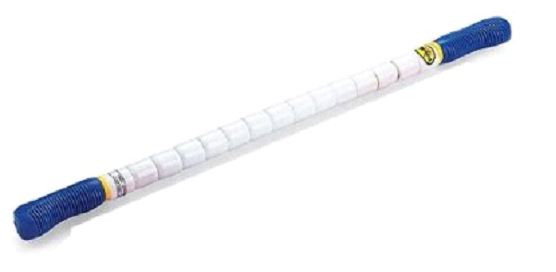 Along the same lines as the Travel Roller, the stick is a versatile tool for self-myofascial release.
Instead of getting down on the ground and rolling around, you can sit and roll out tight spots that might be limiting your overall mobility while also hitting angles that would be tough to get at with an average foam roller.
Get More Out of Your Exercises. Go PRO!
Sign Up
#4 – Thera Band Stretch Strap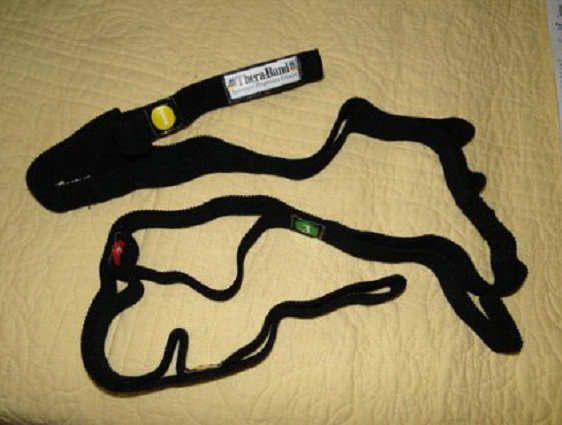 Ever wanted to grab your leg and just yank on it until it wound up behind your head? Well now you can, all within the comfort of your own home where no one can see you in case you have a wardrobe malfunction.
The stretch strap is high-density vinyl that can be looped over any structure to provide a method of leverage to help you sink deeper into stretches than ever before.
You can loop one of the openings around a foot and pull back to get a compound hamstring stretch, lean into a pec stretch, or find new ways to make your lats sing a happy tune.
#5 – Yoga Blocks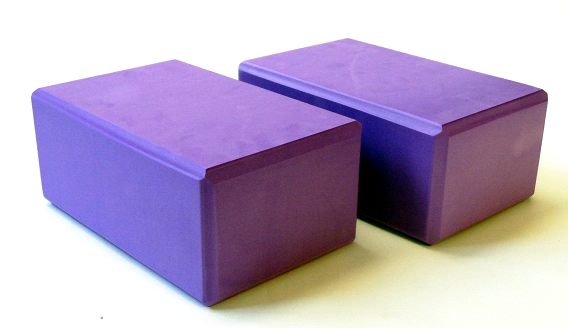 Ever been in a situation where if you just had a few more inches, your world would be so much better? Well, now you can have it all.
A simple block can help with sinking into a downward dog, plopping into a half-kneeling hip flexor stretch, and attaining handstand dominance. They're space effective, durable, and incredibly easy to use.
#6 – Mats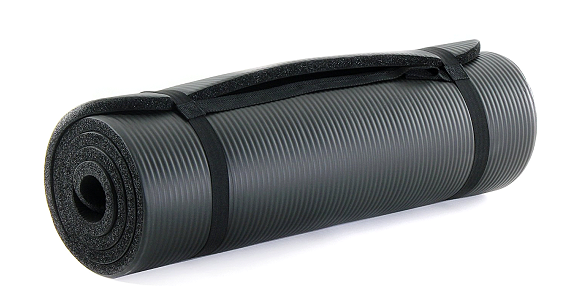 If your home gym is anything like mine, the floor is covered with a mixture of dust, dog hair, and sweat, and intermingled with a sense of shame and a desire to eat peanut butter while wearing only your underwear.
Having a clean and super comfortable mat to throw down every now and then when needed can make a massive impact on your ability to get in some very solid stretch positions and work on tissue health like the beacon of health and wellness that you are.
Home gyms make sense. They're always available, the music is the kind you like, and you never have to worry about the elderly gentleman wearing the too-short shorts (unless it's your dad) trying to spot you on the bench press.
They also make life easier when you have a fully-stocked facility just down the hall, making you more likely to keep up with your workout programs; therefore, making you more awesome in the process.
Plus, all your friends will be insanely jealous of the fact that they have to pay for a gym membership where you have a private facility right under your own roof.
Make sure you have it stocked with the best toys for every purpose, including mobility, and you'll never have to go back to the commercial gyms again.
Dean Somerset is a personal trainer, author, and international speaker. His main focus of expertise is designing effective workouts for people who are overcoming an injury. To learn more about Dean, read his interview or visit his website.
And for acess to workouts that can be done from your home gym, go PRO today.