Get the Basics...
💰Navigating consumer brand swings
Bi-weekly COVID outlook
Increasing engagement with digital newsletters
Moving exercise outdoors
Interview with Erica Sutor 💬
Welcome back to Sweat Equity Digital. In this edition, we're looking at how COVID-19 has changed consumer habits and behaviors in the fitness industry.
Now is definitely not the time to fall asleep at the wheel when it comes to your business's digital presence. Read more below on sure-fire ways to keep your audience engaged and your clients loyal.
New This Week: Navigating consumer brand swings… Increasing engagement with digital newsletters… Moving exercise outdoors… Interview with the Founder of Total Youth Soccer Fitness, Erica Sutor.
Still with us? Great. Let's get started.
If you're ready to grow and manage your business better, book a demo with our team today.
---
Navigating Consumer Brand Swings
Here's how to get your audience talking again
Making assumptions in the fitness industry is officially off the table in 2020. Will members come back? Maybe. Will previously loyal clients bring your fitness program into their new normal? Maybe not. Now is definitely not the time to be presumptuous about yesterday's revenue streams.
According to a recent study conducted by Ketchum, "45% of consumers have changed brand preferences during the pandemic."
And, via PR Newswire, "Ketchum's study, Brand Reckoning 2020: How Crisis Culture Is Redefining Consumer Behavior, Loyalty and Values, surveyed Americans in mid-June – three months into the U.S. pandemic –  on their actions, their openness to reengaging with the outside world, and the extent to which this period has redefined their values. The study showed that recent events have driven Americans to revisit their relationships with brands."
Nearly half of those surveyed (45%) report they have changed at least one brand preference already.
A majority (62%) expect that their brand preferences will change permanently before the pandemic is over.
For some, the importance of brands will be diluted; 63% report they will purchase more private label items in the future."
Building an Audience vs. Building a Brand
According to Forbes, "Presenting a brand consistently across all platforms can increase revenue by up to 23%."
Truth is, you've probably made a sincere effort to read something here and there about building your brand and your audience. But since the two strategies are not synonymous, it's a good idea to understand the differences.
You can build both your brand and your audience in tandem; however, you'll need an additional crossover strategy to get your audience to actually experience your brand.
Building a brand includes more than marketing to potential buyers. As a fitness professional, focus on promoting your brand's purpose and your customer-focused benefits. The effectiveness of your brand's voice and positioning among potential customers is what starts a conversation.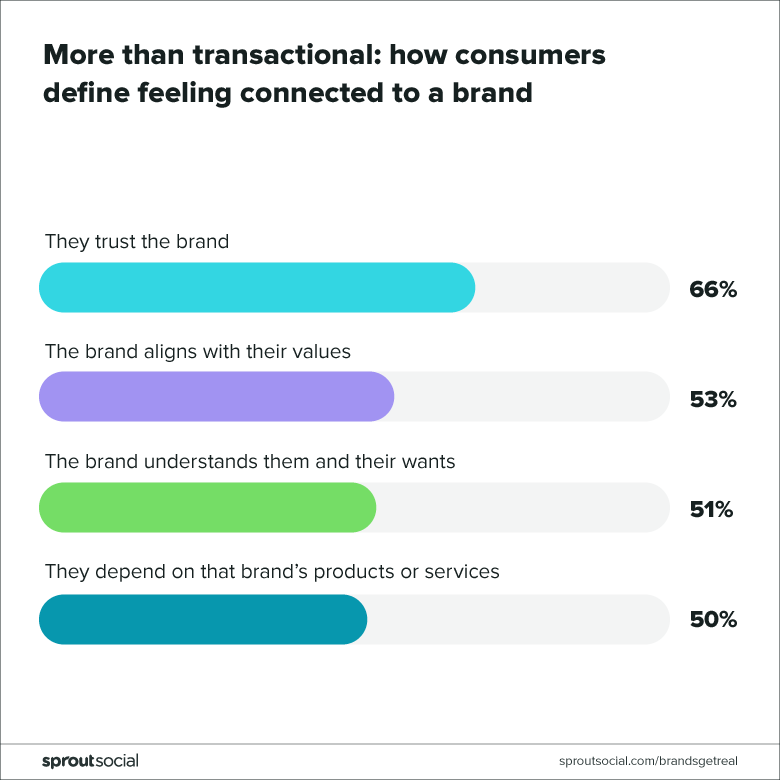 (Source: Sprout Social)
You know all too well that feeling when you've hit a social media home run, with masses of likes and even a handful of shares. But then – boom, silence. It's one thing for an audience member to like your post, and maybe even share it––but how do you get your audience to join your conversations, beyond likes and shares? How can you stir them to even initiate their own conversations (user-generated content) about your brand?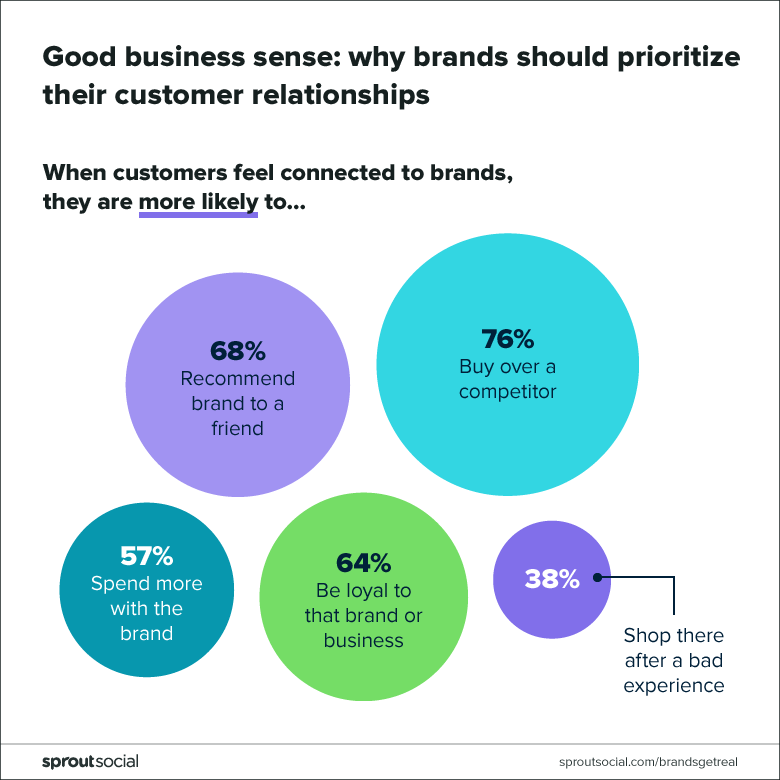 (Source: Sprout Social)
Here's where brand affinity comes in. According to Brandwatch, "Brand affinity is the most valuable and enduring level of customer relationship, as there is a connection between brand and consumer, as well as product and consumer." Simply put, shared values engage potential clients and retain current ones.
relevant brand personality  + engaged target audience = brand affinity
Sharing Is Caring
Don't overlook these three considerations when engaging your audience with your fitness brand's content. Which types of posts do they typically identify with and want to share? Pause and ask yourself these three questions before posting new content:
Is it share-worthy? Does it include pictures, video, articles, discounts?
Is it visual, entertaining, inspiring, educational, convincing? (Smart Insights)
Is it in line with your target audience's sharing habits: does it match their preferred content types and preferred sharing platform? (Moz)
According to The Psychology of Sharing: Why Do People Share Online?:
"68% share to give people a better sense of who they are and what they care about"
"73% share information because it helps them connect with others who share their interests"
We can't preach it enough: know your audience! No matter how awesome that post of yours is, if it's not inline with your target audience's interests, it's only an echo chamber.
Instagram Update
In our most recent issue of Sweat Equity, we featured advice on making the most of your Instagram account, and here's another tidbit to spark your marketing genius regarding Reel, Instagram's response to the TikTok craze.
Google My Business Update
In this past issue of Sweat Equity, we looked at optimizing search results with Google My Business. Here's an update to the service:
Google Guarantee is in full effect. Looks like you need to pay to play above the fold now for local services…🤨 pic.twitter.com/fBQPNpvlVX

— Ryan Mews (@RyanMews) July 27, 2020
---
Covid-19 Outlook & Updates
Your bi-weekly look at the coronavirus pandemic
To help you sift through the sheer amount of coronavirus-related resources available to you online, we've compiled a few recent articles on the virus:
✋ Businesses Consumers Plan To Avoid For #COVID19 Reopening

It should not be surprising that movies and theaters, bars and clubs, concert venues and sports areans, gyms, restaurants and malls are among the top businesses Americans plan to avoid. 👇https://t.co/a4YKyeKFGa

— Daily Marketing Numbers (@thedailynumbers) July 22, 2020
---
Increase Engagement With Digital Newsletters
Consumer habits have changed in 2020 and those changes are here to stay. So what does that mean for your fitness business? With a whole new world of shopping online, incentivized shopping with discounts/promotions, and alternative payments coupled with the complex demand of increased social responsibility, customers are expecting more.
[Related:
Promoting Your Gym With Digital Marketing
]
Consistent communication keeps your brand front and center, and because newsletters pull their weight in the marketing arena, we've brought you some timely advice from The Balance on what you need to know to keep your business (and your newsletter) ahead of the competition:
Format: you've got options, but make sure to use a format that suits your clients' viewing habits. If your clients are checking their email on-the-go, then a mobile-friendly format, such as HTML, is the way to go. But if your clients are saving your newsletter to their device because you provide content they'll access multiple times, then PDF is a sure bet. Don't forget a heavy-hitting subject line.
Content: Make sure it's high-quality, newsworthy, relevant, and comprehensive. Voice and originality matters––61% of people are more likely to buy from companies that deliver unique content. But don't neglect transparency. Share your sources so your audience can dig a little deeper if they want.
Advertising: It's best to keep affiliate ads at a minimum. But, by all means, share your business's promotions and discounts.
Availability: Don't only distribute your newsletter to your current subscribers––archive previous newsletters to your website and strategically place links and snippets on social media to increase your subscriber base.
Feedback: Newsletters provide a golden opportunity to solicit feedback from your most faithful followers.
[Dive Deeper:
The Morning Brew newsletter will bring in $20 million in revenue this year]
I interviewed @MorningBrew's CEO Alex Lieberman for today's newsletter. The company will bring in $20 mill in revenue this year, driven by performance marketing. https://t.co/btryPo6dtD

— Josh Sternberg (@joshsternberg) July 23, 2020
Newsletters are a cost-effective marketing tool but they're also practical from a management perspective. As either a gym owner or a freelance fitness professional, you can reap benefits (and revenue) by periodically (weekly or monthly) blasting a branded newsletter, especially during the COVID-era. Some practical content ideas for fitness entrepreneurs include:
In the News: Use digital communication to keep your members at ease about all things COVID by making sure they know that you're on top of the fitness industry's health/safety standards and local/state guidelines; also, keep them informed about any changes to your club's management protocol and procedures.
Announcements: Highlight what's new with classes, promotions/discounts, staff, challenges, and facility improvements.
Members' Corner: Provide general education and advice about nutrition, fitness, well-being.
---
Moving Exercise Outdoors
Can your clients and your business benefit from moving workouts outdoors?
Outdoor fitness is all the rage in Canada and the UK, where gyms and health clubs are still closed. It's no secret gym members and clients can't live without their group fitness fix, and with a little effort and preparation, they shouldn't have to.
Santa Clara County public health recommendation: "Gym and fitness facility operators are encouraged to maximize the number of services they offer outdoors, as the risk of transmission of COVID-19 is significantly less outdoors than indoors. For example, a personal trainer offering services to a client involving small free weights, cardio, and other activities should provide those training services outdoors if possible."
Al Fresco Outdoor Fitness Ideas
Creativity is the key to outdoor fitness success. Gyms can easily transition group classes, challenges, boot camps, and adventure fitness all to the great outdoors. Personal trainers can sell outdoor or hybrid (outdoor, indoor) 1-on-1 training packages.
Tips to remember when conducting outdoor workouts:
Find the perfect space: parking lots, parks, basketball/tennis courts, beaches
Get appropriate permits, permissions, and waivers
Respect others when using community space
Utilize natural features (benches, trees, curbs, playground equipment)
Mind the weather/season with a plan-B or a cancellation policy
Make sure your members remember the value of outdoor exercise: improved commitment to fitness goals, decreased cortisol levels that decrease the effect of stress, and overall mood improvement from some natural Vitamin D exposure.
Should my gym invest in an outdoor fitness space?
If your gym has some stashed-cash or has taken advantage of the government's disaster relief loan programs for small businesses, investing in an outdoor fitness space just might be the perfect return on investment (ROI). Make sure your equipment offers aerobic, muscle fitness, balance/flexibility, and core strengthening elements.
Consider your anticipated capacity and what size space will be needed––and make planning for shade and safety a top priority. Surprisingly, the budget required for an outdoor exercise space can cost less than a playground system.
[Related:
How Do I Set up a Personal Training Boot Camp?
,
Finding the Right Summer Workout
]
Of course, summer is in high-gear, and Twitter has reported a major emoji shift to the outdoors.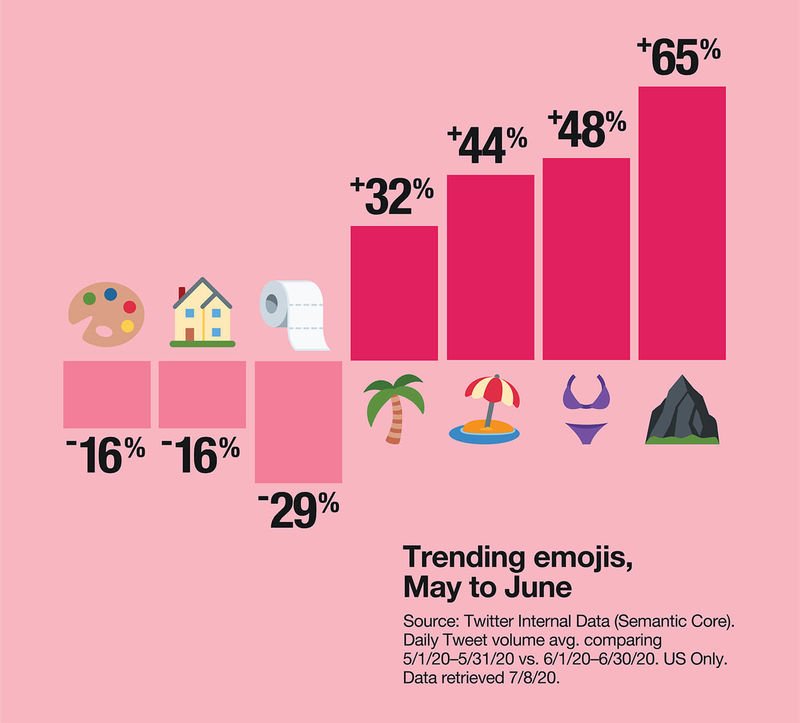 ---
Working With Young Athletes With Erica Sutor
Our resident interviewer, Schimri Yoyo, sits down with Erica Sutor, Founder of Total Youth Soccer Fitness, to discuss methodology and progress with young athletes.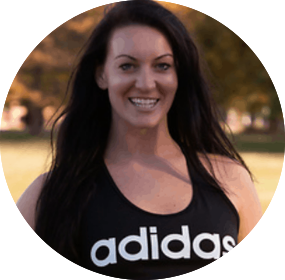 Notable Quotes:
"…you have to start with mastering basic movement patterns, whether that's skipping, marching, crawling, climbing, hinging at the hips, squatting. And then you can do the more specific things, so you can start to load in a safe manner, you can add more volume, you can do different progressions, whether that's double or single leg."
"For my athletes…a lot of video feedback. I have a lot of my athletes send slow-motion videos of their acceleration technique for a 10-yard, 20-yard sprint, and then more max velocity technique when they are reaching sprinting, so 30, 40 yards. I can really break down in a slow-motion video what's going on with that specific athlete, and I like to show them a before and after over several months' time so they can see that improvement."
"I really like [the book] Smart Moves, which talks about why the movement is good for kids and their brain development and memory and learning."
---
Interesting Internet Finds
Share these links on your social media platforms for increased reach and engagement
Taste: With the majority of kids heading back to school, the sniffles (hopefully the non-COVID type) are bound to visit your home. Keep ginger in your diet and your immunity up with these quick and easy ginger juice shots.
Buy: Give your core strengthening game increased dynamic while walking, running, hiking, or even doing chores around the house with Rogue Fitness' weighted HYPER VEST® PRO.
Watch:Need a little inspiration on what to do with that next stimulus check? Check out exactly how quickly money "travels" in A Million Dollars vs A Billion Dollars, Visualized: A Road Trip.
Read: You don't have to be an Elon Musk or a Bill Gates to prioritize organizing your thoughts and projects with actionable strategies: How to Take Smart Notes: One Simple Technique to Boost Writing, Learning, and Thinking
And that's a wrap! We hope you've enjoyed this week's digital issue of Sweat Equity: Insider Fitness Business Insights. We'll see you in two weeks! Stay safe. Stay kind. And wash your hands.
If you're ready to grow and manage your business better, book a demo with our team today.
---
This week's newsletter was brought to you by Brittany, Mathew, and Jeff.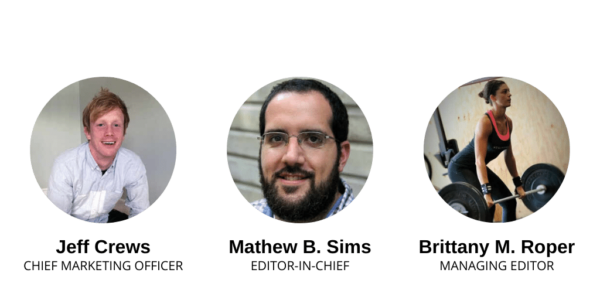 Want Sweat Equity delivered straight to your inbox? Sign up for our email list now!