Get the Basics...
Traveling and staying at hotels can interfere with your workout schedule.
Many hotels have fitness centers but it can be tough to pinpoint ones with adequate facilities.
There are hotels around America with excellent fitness facilities.
So, you travel a lot for business. You want to have a great stay and make the meeting, but you also don't want to break up your workout routine.  We've all been there.  Fortunately, hotels thrive on satisfying every need a customer may possibly have, and their gyms have grown accordingly.
Are you in need of a consistent workout routine? If you are looking for an exercise routine, look no further. Go PRO today for access to certified personal trainers, workout plans, and more.
The Hotel Lenox, Boston, MA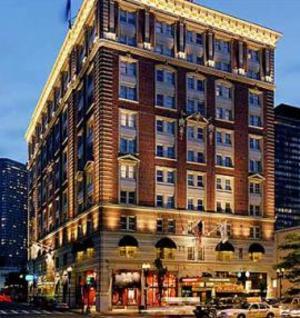 The Hotel Lenox is one of the oldest and most luxurious hotels in a city steeped in history.  But we chose the Lenox not because of its exercise room (which is well-appointed) or its century-long history, but because of its location in the middle of Boston, America's Walking City.  The central placement of the hotel right in the heart of the city makes it ideal for joggers who don't like the treadmill.
The Freedom Trail is a short distance nearby, as well as Boston Common, the Boston Public Gardens, and the Charles River trails, making the scenery ideal.  Take your meeting, and then train for the Boston Marathon.
Travaasa, Austin, TX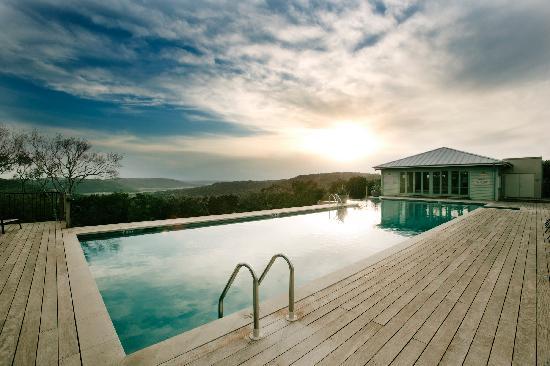 Austin is, like most of Texas, a driving city, but the further you get away from it, the more relaxed it is. Travaasa is a hotel dedicated to offering peace and quiet.  Of particular interest is the scenery, as it overlooks Lake Travis and the 70 acres of grounds are relaxing and bucolic, ideal for those who want to run among nature or take a swim in a natural body of water.
There's plenty of trails to wander in, but best of all is the quiet.  With the mild weather, Travaasa is perfect for yoga enthusiasts, offering the peace needed to focus on accomplishing one's Yoga Workout Plan.
Four Seasons Beverly Hills, Los Angeles, CA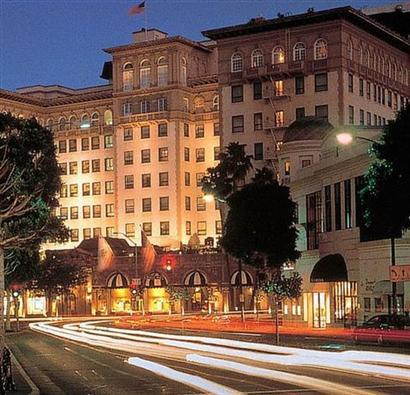 The Four Seasons Beverly Hills is, of course, one of the most respected (and expensive) names in hotels.  But no matter what room you get, you get what you pay for: full fitness facilities, a steam room, a fully appointed spa and health club, a hot tub, a fully appointed pool, massage on site…essentially, if you're in Los Angeles, have a heavy exercise routine to maintain, and if you can put it on your expense account, the Four Seasons is the way to go.
You might not want to leave the hotel at all in between meetings. Just don't say we didn't warn you of its greatness!
Andaz, New York, NY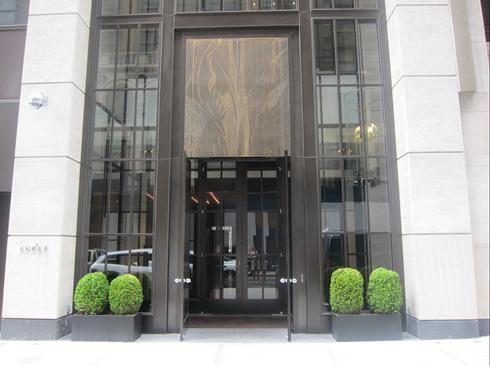 The Andaz, part of the Hyatt chain, is undeniably luxurious, ranging from the complimentary drinks to the laundry service. But, for a city constantly on the move, it also has the best-appointed gym in the entire city. Pretty much any machine you might use in a home workout or at the gym is available at their fitness facility.
For joggers faced with a city notoriously hostile to pretty much anything that isn't in a car or on public transportation, the Andaz has mapped out ideal jogging routes that will keep you on the move and help give you a sense of the city.
Hotel Drisco, San Francisco, CA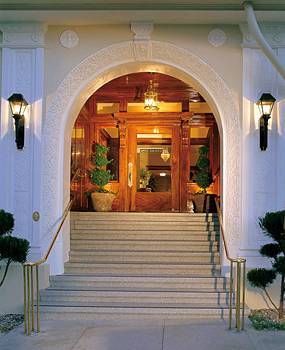 Hotel Drisco has more than a hundred years of history in the San Francisco area, and a great reputation of providing for its guests.  The key reason it made this list? If it doesn't have what you need to do your workout, it'll find it for you.
For example, if the on-site facilities, already fairly extensive, aren't enough, Drisco has an arrangement with a nearby fitness club to get you what you need, when you need it.  The staff and personal trainers are as dedicated to your routine as you are, and they'll make sure you don't break it.
Cedarbrook Lodge, Seattle, WA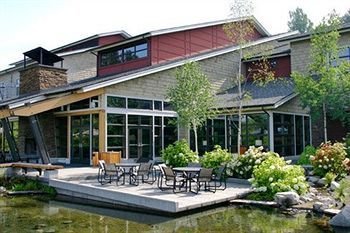 Any road warrior knows the pain of a hotel near the airport. They might be a necessity sometimes, but they're rarely fun.  Unless you happen to be in the Cedarbrook Lodge. The Cedarbrook, which is close by SeaTac, is a surprisingly peaceful place, with a superb fitness room, and also ideal areas for yoga or running.
It also happens to be considered both one of the most luxurious and best bargains in the Seattle area…ideal for getting your workout in and then unwinding after a long day of presentations.
Get More Out of Your Exercises. Go PRO!
Sign Up
Waldorf Astoria Hotel, Chicago, IL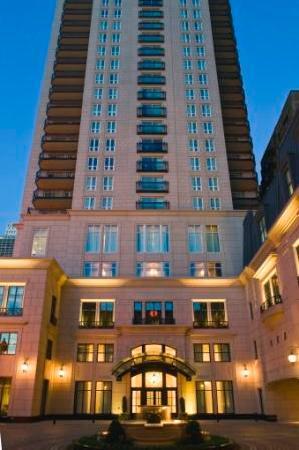 The Waldorf Astoria Hotel is famous among Chicagoans and visitors alike for its courteous service and relaxing rooms.  Lesser known is its full spa and fitness facilities that practically turn the hotel into a combination gym and day spa.
In addition to a fully appointed health club and fitness facilities, you'll find some of the best massages in the city and even an indoor lap pool.
Waldorf Astoria, Atlanta, GA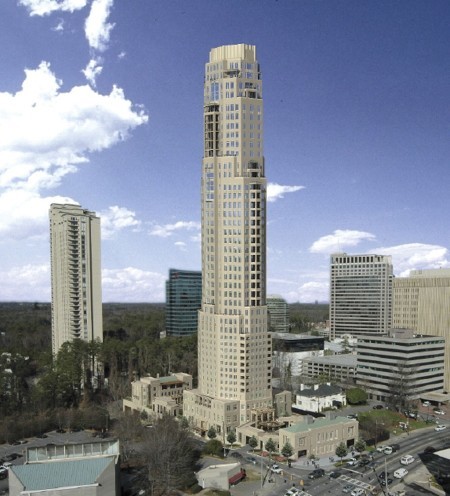 Located in the center of the Heart of the South, the Waldorf Astoria isn't just one of Atlanta's best hotels: it's perfect to keep yourself in shape. Of particular note to swimmers is the indoor pool; considering the climate, most pools are outdoors, but this one will let you keep up your laps rain or shine.
For athletes of other types, there are the fitness facilities, which stay on top of fashion trends and let you get your exercise in any way you want it.
The Jefferson, Washington, DC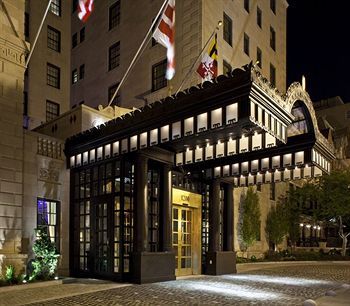 Four blocks from the White House, The Jefferson DC offers easy access to the best landmarks of the city for joggers who like to take in some scenery during their run. In fact, it's centrally located in the seat of government, which gives easy access to some of the city's top gyms, as well as the Jefferson's own health spa and fitness facilities.
Hotel Palomar, Philadelphia, PA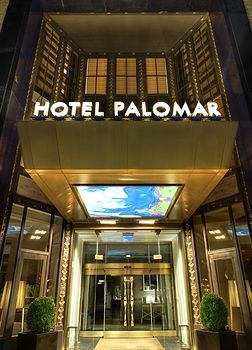 Finally, we have the Hotel Palomar, right in the center of Philadelphia.  The Palomar is famous in the city of Brotherly Love for its exceptional service, and the fitness rooms are no exception. The concierges in particular are notable for their abilities to find and book the best personal trainers on request. If you need help, they'll find it for you.
Final Hotel Gym Tips
Any hotel can provide a decent workout experience. Just do the following before you leave:
Call the hotel to confirm the health facilities are open, and what they have available. Even the best hotels have to take some machines offline for maintenance. Also, check the hours: some hotels only keep their facilities open for part of the day.
Check the area for local gyms, and what their day-pass rates are. If you think you'll have to get your workout in late at night, look for 24-hour gyms nearby.
Figure out a good "hotel room" workout – some exercise in the morning is better than even the best coffee.
Do all that, and you'll have a great stay, no matter where you are. Remember to take your supplements with you and stay on the proper diet.
After all, these gyms could provide the facilities, but you have to do your part in making sure to maintain a consistent exercise routine. Go PRO today for access to certified personal trainers, workout plans, goal trackers, and more!