Get the Basics...
No matter where you are on the personal training spectrum, books can help you stay knowledgeable.
This list includes a variety of book options for you: business books, books written by training experts and science experts, and textbooks.
You'll also find videos that feature some of the authors.
A book can be a crucial resource for wannabe fitness gurus out there, so we've compiled a list of the 10 Best Personal Training Books, plus links to purchase each one. Whether you're an aspiring personal trainer, about to start your own fitness business, or just want to brush up on your training knowledge, take a look at our list, and "bookmark" it for future reference.
Keep learning and growing while guiding your clients to do the same. Peruse this list to see what catches your eye, and watch the included videos that feature most of the authors.
Grow and manage your business with our All-In-One Fitness Business Management Software. Request a demo today.
#1 – Ignite the Fire
Ignite the Fire: The Secrets to Building a Successful Personal Training Career is written by Jonathan Goodman, founder of the PTDC (Personal Trainer Development Center). It covers the ins and outs of developing a personal training career from the ground up. We're talking about everything from how to get certified to how to build your clientele and bring in revenue.
#2 – Personal Trainer Pocketbook
Also written by Jonathan Goodman, the Personal Trainer Pocketbook: A Handy Reference for All Your Daily Questions is a helpful reference book for novice and more-seasoned personal trainers. With 48 chapters to answer the 48 most common questions that trainers (should) ask about the biz, this is a book you'll want to keep nearby. You'll even find a few bonus chapters. but don't skip ahead!
#3 – The Ultimate Sales Machine
The late Chet Holmes — film producer, screenwriter, author, and marketing and sales expert — wrote The Ultimate Sales Machine: Turbocharge Your Business with Relentless Focus on 12 Key Strategies. This resource may not have a fitness focus, but it's essential for any kind of entrepreneur out there — including professional trainers.
Learn important skills, such as how to manage your time, organize your business, and propel your sales.
#4 – Which Comes First, Cardio or Weights?
If you don't have clients yet, know that they will ask a lot of questions after they come your direction. They will not only trust you to guide their health and their bodies but will also trust your ability to articulate answers to their concerns and curiosities. Which Comes First, Cardio or Weights?: Fitness Myths, Training Truths, and Other Surprising Discoveries from the Science of Exercise provides answers, perhaps even to your own questions.
In this book, Alex Hutchinson, Ph.D., shares scientific evidence about exercise, training, and how they influence the body. He debunks fitness myths by offering truths that you and your clients will want (and need) to hear. Catch the PTDC's review of this book here.
#5 – Strong Curves
If you train females, Strong Curves: A Woman's Guide to Building a Better Butt and Body is a must-read. Bret Contreras and Kellie Davis offer a comprehensive nutritional roadmap and 200+ strength training exercises to help women (and trainers who help women) get the strong curves they need to move better, feel better, and look better.
See for yourself - Meet with the Exercise.com Team today
Train Anyone, Anywhere in the World.
#6 – The New Rules of Lifting for Women
The New Rules of Lifting for Women: Lift Like a Man, Look Like a Goddess is another trustworthy book for guiding women through strength training — weightlifting in particular. Lou Schuler, Cassandra Forsythe, and Alwyn Cosgrove have helped trainers and exercisers alike understand why lifting weights is not just for men. It's super healthy and important for a woman to lift weights, too.
#7 – New Functional Training for Sports
If you specialize in sport performance training, you should add New Functional Training for Sports, Second Edition to the top of your book pile. It's written by Mike Boyle, one of the best sport performance coaches in the world. It's full of the tools you'll need to train athletes at the most advanced level with the lowest risk of injury. Plus, with this edition, you'll get special access to online video demos, commentary, and more!
#8 – ACSM's Guidelines for Exercise Testing and Prescription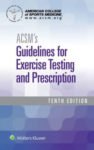 The American College of Sports Medicine (ACSM) has several editions of their Guidelines for Exercise Testing and Prescription, each new version being the updated gold standard for trainers out there. The latest edition (as of 2019) teaches you how to accurately conduct exercise testing so that you can identify your client's limitations and abilities.
#9 – Muscles: Testing and Function, with Posture and Pain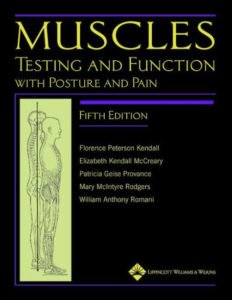 Muscles: Testing and Function, with Posture and Pain by Florence Peterson Kendall, et al. was originally released in 1949. But this fifth edition, from 2005, offers insight that is still invaluable for assessing clients and helping them recover from certain muscular dysfunctions.
Like the previous textbook, this one is also a gold standard, but in the realm of muscle testing, specifically. It will help you understand and identify muscle imbalances and how they may relate to your clients' poor posture and chronic pain.
#10 – Essentials of Strength Training and Conditioning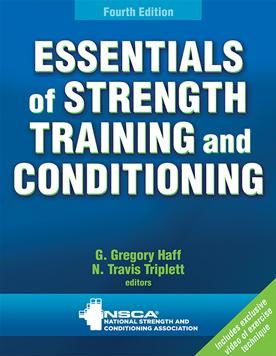 Essentials of Strength Training and Conditioning, Fourth Edition by the National Strength and Conditioning Association is the foundational textbook for anyone prepping for the Certified Strength and Conditioning Specialist (CSCS) exam.
This book provides aspiring strength and conditioning pros with knowledge on this field's scientific groundwork (e.g., biomechanics), exercise testing and technique, and how to design this type of training program.
This resource packs in a lot, so it doesn't cover every aspect in a ton of detail. However, it's vital for a jumpstart in this area of expertise!
Grow and manage your business better with Exercise.com. Request a demo today to learn more.