Get the Basics...
Brand name supplements are more trustworthy than generic supplements.
Some supplement companies are more trustworthy than others.
If you are serious about bodybuilding, you should be informed about the top-ten supplement companies in the industry.
Wondering if that no-name brand supplement is trustworthy or not? If you haven't heard of it, it may be risky to take. Are you a personal trainer evaluating the best supplement companies to consider for your clients?
While you can achieve maximum weight training results with high-quality supplements — from protein powder to multivitamins — it's possible that adding cheap imitation supplements to your bodybuilding diet can hurt your progress.
In the last five years, a few supplement companies have been pulling ahead in the competitive business of health and fitness. Paired with proper overall diet and exercise, a regular supplement routine can greatly increase overall gains.
Here are 10 supplement companies that have stood out and made significant contributions to the competitive world of bodybuilding and/or the fitness industry:
Maximum Human Performance (MHP)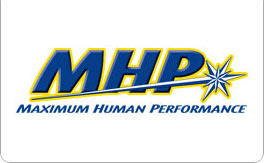 Founded: 1997
Popular Supplement: Secratagogue-One
Maximum Human Performance is the result of a partnership between long-time friends Gerard Dente, a professional bodybuilder and hormone supplement expert, and medical professional Vincent Giampapa, MD, who is also the founder of the revolutionary American Academy of Anti-Aging Medicine.
The company's first product to hit the fitness scene was the clinically proven Secretagogue-One, which continues to be one of the nation's top HGH-boosters.
Later, MHP introduced two revolutionary muscle-building breakthroughs: SARM-X and Cyclin-GF, both of which are now bestsellers.
Learn more by clicking the button below.
Grow your fitness business today
Universal Nutrition

Founded: 1982
Popular Supplement: "Animal" Product Line
One of the oldest companies in the supplement field, Universal Nutrition has been in business for over 25 years, bringing quality compounds and great value to a large crowd of loyal customers. They have more than 200 products.
Over the years, this company has developed an integrated operation, featuring R&D, manufacturing, quality control lab, and creating everything in-house.
Universal's main products include its sought-after Animal Cuts, and all of their supplements come with a 100% money-back guarantee.
CytoSport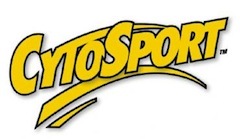 Founded: 1999
Popular Supplement: Cyto Gainer
A family-owned business that is committed to the needs of endurance athletes, CytoSport was established in 1999 by President/CEO Greg Pickett, an athlete and a 30-year veteran of the fitness industry.
CytoSport's consulting scientist is Dr. George Brooks, who is responsible for creating the innovative compound polylactate and provides important input on all CytoSport supplements.
CytoSport's Cyto Gainer has proven popular as a serious weight gain supplement with many bodybuilding success stories.
Learn more by clicking the button below.
Grow your fitness business today
Gaspari Nutrition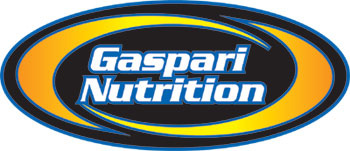 Founded: 1997
Popular Supplement: SuperPump MAX
Rich Gaspari, who founded the company in 1997, brought a unique set of credentials to the sports nutrition industry.
He formerly held the title of Mr. Universe, won the Arnold Classic, and was a three-time runner-up for Mr. Olympia. After retiring from professional bodybuilding, he wanted to build on his love for the sport.
One of Gaspari's most popular products is their SuperPump MAX, which boosts endurance and mental focus, all while promoting muscle growth.
Nutrex Research

Founded: 2002
Popular Supplement: Lipo-6x
Nutrex Research was founded in 2002 by Jens Ingenohl and Jeff McCarrell, a talented and energetic duo with years of expertise in the sports nutrition and bodybuilding fields.
Nutrex has devoted itself to the demands of dedicated bodybuilders, and one of it's most impressive products is the widely demanded fat burner Lipo-6x.
ProSource Performance Products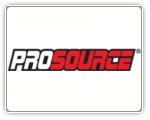 Founded: 1996
Popular Supplement: Creatine Monohydrate
When ProSource came on the scene in 1996, it was a much simpler company than it is today.
Previously a small supplement distributor, its core product was its ultra-pure German creatine monohydrate, which today remains one of the leaders in the creatine monohydrate supplement category.
The ProSource marketing strategy was simple: offer the best quality supplements and get rid of the middle-men in order to keep the price as low as possible.
This allowed customers to purchase genuinely superior-quality supplements for prices comparable to, and sometimes even lower than, the price of the inferior-grade products sold in retail chain stores.
This vaulted ProSource to a spot among the leading companies for legitimate premium-grade supplements.
ProSource's low pricing and high-quality strategies had a tremendous impact on the industry, and they tirelessly researched, tested, and examined every single product sold under the ProSource name.
This was rare in a marketplace where brands were used to selling anything they could get their hands on without proof of whether a product had any merit in the field.
MuscleTech

Founded: 1995
Popular Supplement: Hydroxycut Hardcore Pro Series
Established in 1995 and run by a privately held company, the passionate MuscleTech R&D machine is led by the successful Marvin Heuer, MD, who acts as the firm's Chief Science Officer.
With over 30 years of medical experience, both in patient care and clinical research areas, Heuer has written over 40 scientific papers and authored various other publications and is an authority on traditional fitness, heart, and muscle physiology, and the science and study of muscle growth and performance.
Hydroxycut Hardcore Pro has been one of MuscleTech's most successful supplements.
Optimum Nutrition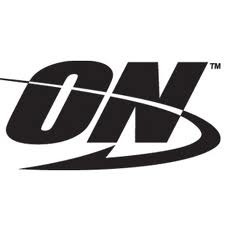 Founded: 1983
Popular Supplement: Gold Standard Whey
With an emphasis on value and its variety of offerings, Optimum Nutrition offers a complete line of products across multiple categories that include protein powders, nutritional bars, ready-to-drink beverages, and vitamins and minerals.
Founded by Mike and Tony Costello in 1983, Optimum Nutrition concentrates on providing reasonably affordable sports nutrition products, such as whey protein.
Gold Standard 100% Whey Protein is Optimum's best-selling whey product, and one of the category's top sellers.
Optimum offers a variety of other supplements, such as Instant BCAA powder, the gender-specific daily multiple supplements Opti-Men and Opti-Women, Creatine Ester Complex Vassive CE, and the Vassive NO Nitric Oxide Blend.
Learn more by clicking the button below.
Grow your fitness business today
Bio-Engineered Supplements & Nutrition (BSN)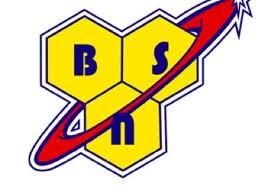 Founded: 2001
Popular Supplement: N.O. -Xplode 2.0
Founded by Chris Ferguson and Scott James, now President/CEO and VP, respectively, BSN was established in 2001 and has been incredibly successful.
BSN's associations with numerous top athletes create a buzz around their products, but the other part of their rise comes from BSN's quality products that include N.O. -Xplode, Cellmass, and Syntha-6.
Labrada

Founded: 1995
Popular Supplement: Lean Body Hi-Protein Meal Replacement
Labrada is is popular supplement company that has won awards for its Lean Body meal-replacement line.
Labrada's mission is to, "empower people with nutritional products and the knowledge they need to get into great shape, and be healthy for life. Labrada Nutrition provides education on fitness, nutrition, and health through their weekly newsletters, videos, content-rich websites, social media, online fitness contests, and dedicated customer support."
A popular supplement from Labrada is its Lean Body Hi-Protein Meal Replacement.
Step Up Your Training Game
All of these supplement companies have contributed amazing products to the bodybuilding industry and are well-respected among top athletes in the industry's community.
The solid reputations they have built over the years are most apparent when consumers keep coming back again and again to buy the products they offer.
Frequently Asked Questions (FAQ)
Do I have to take supplements?
Unless your doctor has instructed you to take certain supplements, you do not have to take them.
Are supplements safe?
Whether or not dietary supplements are safe to take depends on a number of factors. Learn more about the safety of supplements here.
What supplements do I need to take?
No one can answer that aside from your doctor. To learn more about the various supplements that doctors commonly recommend, read "What supplements do I need to take?"