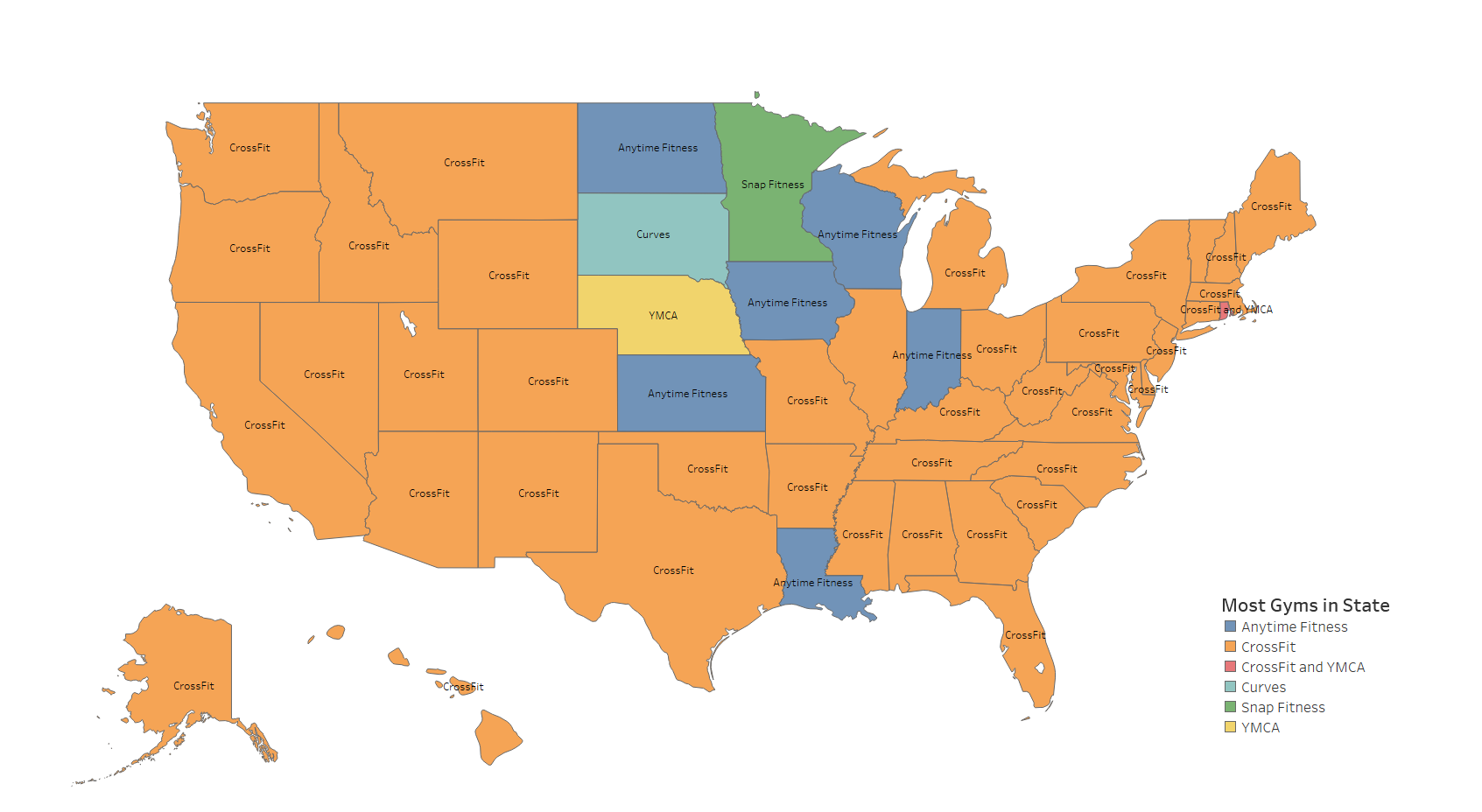 The data for all 50 states can be found here and click here for our data table.
Did you know that the United States has more fitness centers than any other country in the world? After all, we Americans generally agree that maintaining a healthy lifestyle is vital.
So it would make sense if most of us were to take advantage of the 36,180 health clubs and fitness centers accessible to us, but that's not really the case!
As of 2017, the average yearly number of U.S. gym members is around 58 million, with an average gym membership fee of $58 a month. Yet 67 percent of gym members don't actually go to their gym. That's wasted money and opportunity!
But if we're not using gyms, are we exercising elsewhere? According to a Gallup survey of 335,050 adults, only 51.6 percent of Americans report exercising three or more days a week for at least 30 minutes.
If you don't want to be a statistic and hope to find — and use — a gym, we'll give you information to launch your fitness journey. See if your state makes our list of Top 10 States with the Most Gyms!
Methodology
We ranked the states with the most gyms using these four categories:
Total Number of Gyms
State Population in 2016
People Per Gym
Gyms Per Capita (100,000 people)
Our totals are based off the 14 largest gym chains in America:
24 Hour Fitness
Anytime Fitness
Crossfit
Crunch Fitness
Curves Fitness
Equinox
Gold's Gym
LA Fitness
Life Time Fitness
Orange Theory Fitness
Planet Fitness
Snap Fitness
World Gym
YMCA
Per capita results are for every 100,000 state residents.
For more information, view our sources used (here), data for all 50 states (here), and our data table (below).
Top 10 States with the Most Gyms
#10 – South Dakota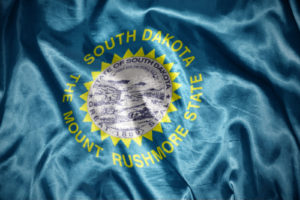 Total Number of Gyms: 60
State Population: 865,454
People Per Gym: 14,424.23
Gyms Per Capita: 6.93
Most Popular Gym: Curves Fitness
This state only has six out of the 14 gym chains. South Dakota's most popular gym, Curves Fitness, makes up 15 out of 60 gyms here, while Anytime Fitness falls closely behind.
South Dakota has 15 out of the 2,057 Curves Fitness gyms in our entire country.
Curves Fitness is the eighth cheapest gym on the list, at $34.99/month. If you need to save a few bucks, note that their monthly fee is four dollars cheaper than what Anytime Fitness charges.
#9 – Nebraska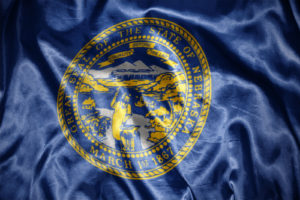 Total Number of Gyms: 135
State Population: 1,907,116
People Per Gym: 14,126.79
Gyms Per Capita: 7.08
Most Popular Gym: YMCA
Equinox, LA Fitness, and World Gym are the only three chains not in Nebraska. And Anytime Fitness came in at a close second again. They have 29 gyms in Nebraska with four more coming soon, which could knock YMCA out of its place as Most Popular Gym.
Anytime Fitness is the world's "Fastest Growing Gym," averaging over 300 new gyms a year since 2007. However, their membership fee is $4.99 more than YMCA. Plus, the Y is family-friendly with activities for children, so they may continue to be the place to beat!
If you're a mom or dad who's desperate to work out, check out the YMCA. After all, you won't need to pay a sitter!
#8 – Colorado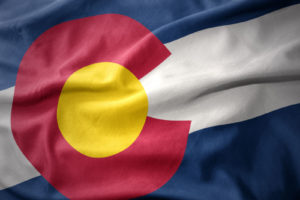 Total Number of Gyms: 394
State Population: 5,540,545
People Per Gym: 14,062.30
Gyms Per Capita: 7.11
Most Popular Gym: Crossfit
Like Nebraska, Colorado also doesn't have Equinox, LA Fitness, or World Gym.
Crossfit, however, is another story. The state has 194 publicized Crossfit boxes! Many Crossfity gyms are at least $100/month though — and Crossfit is the fourth most expensive of the 14 gym chains.
Then why is Crossfit so popular? Well, for one, their high-intensity workout seems to yield a greater physical result than you can get elsewhere. They also incorporate diverse routines and equipment.
Plus, their workouts are designed for a group setting, which creates a pack mentality with a built-in support system. If you're a Coloradan looking for an intense fitness adventure, Crossfit may be the perfect fit for you!
#7 – Rhode Island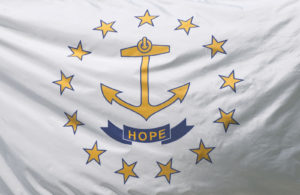 Total Number of Gyms: 76
State Population: 1,056,426
People Per Gym: 13,900.34
Gyms Per Capita: 7.19
Most Popular Gym: Crossfit and YMCA
Crossfit and YMCA tied for the most popular gym in Rhode Island — 17 gyms each!
Crossfit may seem like the fiercer option of the two, but did you know that many Crossfit gyms offer programs for kids as well?
#6 – Louisiana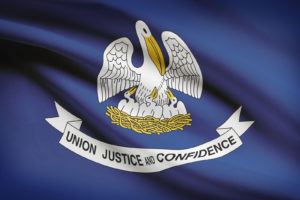 Total Number of Gyms: 340
State Population: 4,681,666
People Per Gym: 13,796.61
Gyms Per Capita: 7.26
Most Popular Gym: Anytime Fitness
Anytime Fitness has 116 gyms in Louisiana and 11 more on the way! As the name implies, Anytime Fitness is open 24 hours a day, making it a convenient go-to.
However, it's no surprise that Crossfit is next in line, with 91 gyms across the Bayou State.
If you combine Crossfit and Anytime Fitness, you'll get 60 percent of the gyms in Louisiana. Now that's domination!
#5 – New Hampshire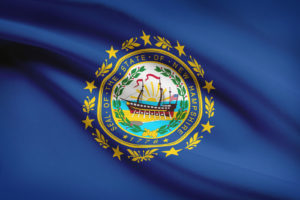 Total Number of Gyms: 97
State Population: 1,334,795
People Per Gym: 13,760.77
Gyms Per Capita: 7.27
Most Popular Gym: Crossfit
Crossfit wins again! These gyms make up 33 out of 97 total gyms in New Hampshire — 34 percent.
Snap Fitness and Gold's Gym only have one gym each in this New England state. Only eight of the 14 gym chains are present in New Hampshire, but there are several good options!
#4 – Iowa
Total Number of Gyms: 232
State Population: 3,134,693
People Per Gym: 13,511.61
Gyms Per Capita: 7.40
Most Popular Gym: Anytime Fitness
It's like Anytime Fitness and Crossfit are doing a dance.
Anytime Fitness has 69 gyms in this state, with one more opening soon. Crossfit is in second place with 60 gyms. Combined they comprise over half the gyms in Iowa!
Gold's Gym and Life Time Fitness each only have one gym in this state, and you can only find eight out of 14 gym chains here.
#3 – Wisconsin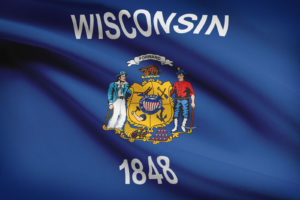 Total Number of Gyms: 431
State Population: 5,778,708
People Per Gym: 13,407.68
Gyms Per Capita: 7.46
Most Popular Gym: Anytime Fitness
Anytime Fitness reigns again! (We know . . . the element of surprise has faded.) In Wisconsin, there are 122 Anytime Fitness facilities — 28 percent of the 431 total gyms here.
But look, there's a little surprise after all! Curves Fitness is next in line with 77 gyms while Crossfit is in third place for once.
#2 – Connecticut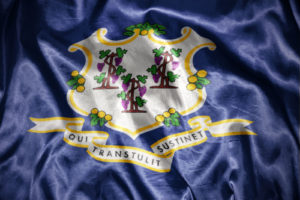 Total Number of Gyms: 272
State Population: 3,576,452
People Per Gym: 13,148.72
Gyms Per Capita: 7.61
Most Popular Gym: Crossfit
Connecticut has the most gym chains — only missing two: 24 Hour Fitness and Life Time Fitness.
Like with Rhode Island, Crossfit and YMCA are the top two gyms here. Crossfit has 85 gyms and YMCA has 73 in this state.
There's a lot to choose from in Connecticut. To help you whittle things down, locate the gym closest to you, see what they offer for workouts and classes, compare their fees to your budget, and, if needed, ask if your kids can come along!
#1 – Minnesota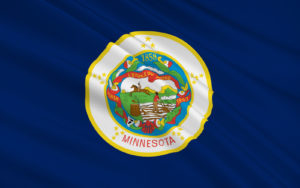 Total Number of Gyms: 571
State Population: 5,519,952
People Per Gym: 9,667.17
Gyms Per Capita: 10.34
Most Popular Gym: Snap Fitness
Out of all 50 states, Snap Fitness ranked #1 in Minnesota only, with 149 fitness facilities in this state.
In the U.S., there are 972 Snap Fitness gyms altogether, so Minnesota has 15 percent of them. Snap Fitness is popular because their fees are only $29.99 per month! They are also open 24/7.
Of course, Anytime Fitness managed to wiggle into second place. They have 140 Minnesota facilities and seven more on the horizon!
A Closer Look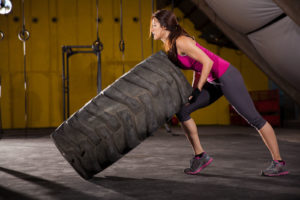 Crossfit has the most gyms in the world —there are over 13,000 in more than 120 countries. And Crossfit gyms are spread across all 50 states with 5,649 locations.
Crossfit is also the most popular gym in four out of the 10 states and is in the top-three gyms for all other states except Nebraska.
Anytime Fitness is another favorite; it's the most popular gym in three states and in four states' top three.
Kids programs and 24-hour availability appear to draw crowds.
So, if you've been worried about sacrificing time with your loved ones, many gyms out there can accommodate your family day or night. After all, four out of the five most popular gyms above have those options:
Anytime Fitness – Open 24/7
Crossfit – Kids program
Snap Fitness – Open 24/7
YMCA – Kids program
Even the gyms that may not have made the cut may have options that will fit your budget, fitness needs, lifestyle, and schedule. Don't count them out.
Research, visit the gym, get a membership, and use it regularly! Also, as you take your fitness journey, don't forget to go pro and take one of our expert personal trainers with you — Join at Exercise.com/Pro today!
Complete Rankings: States with the Most Gyms
– To sort the table by category, click on header columns.
– Click here for the full stats and sources for each category. For all media inquiries, please email: Josh Barnes
| State | Most Gyms in State | 24 Hour Fitness | Anytime Fitness | CrossFit | Crunch Fitness | Curves Fitness | Equinox | Gold's Gym | LA Fitness | Life Time Fitness | Orange Theory Fitness | Planet Fitness | Snap Fitness | World Gym | YMCA | Total | Population (2016) | People Per Gym | Gyms per Capita (100,000) |
| --- | --- | --- | --- | --- | --- | --- | --- | --- | --- | --- | --- | --- | --- | --- | --- | --- | --- | --- | --- |
| Alabama | CrossFit | 0 | 32 | 86.00 | 0 | 43.00 | 0 | 5.00 | 0 | 1.00 | 10.00 | 22.00 | 17.00 | 1.00 | 51.00 | 268 | 4,863,300 | 18,146.64 | 5.51 |
| Alaska | CrossFit | 0 | 3 | 27.00 | 0 | 9.00 | 0 | 0 | 0 | 0 | 1.00 | 4.00 | 0 | 0 | 2.00 | 46 | 741,894 | 16,128.13 | 6.20 |
| Arizona | CrossFit | 0 | 42 | 118.00 | 0 | 20.00 | 0 | 0 | 44.00 | 5.00 | 27.00 | 25.00 | 25.00 | 1.00 | 23.00 | 330 | 6,931,071 | 21,003.25 | 4.76 |
| Arkansas | CrossFit | 0 | 32 | 44.00 | 0 | 28.00 | 0 | 0 | 3.00 | 0 | 3.00 | 15.00 | 5.00 | 2.00 | 2.00 | 134 | 2,988,248 | 22,300.36 | 4.48 |
| California | CrossFit | 206 | 104 | 692.00 | 54.00 | 165.00 | 27.00 | 24.00 | 107.00 | 3.00 | 77.00 | 88.00 | 26.00 | 16.00 | 186.00 | 1,775 | 39,250,017 | 22,112.69 | 4.52 |
| Colorado | CrossFit | 30 | 40 | 194.00 | 1.00 | 47.00 | 0 | 5.00 | 0 | 5.00 | 24.00 | 16.00 | 12.00 | 0 | 20.00 | 394 | 5,540,545 | 14,062.30 | 7.11 |
| Connecticut | CrossFit | 0 | 23 | 85.00 | 3.00 | 27.00 | 2.00 | 1.00 | 11.00 | 0 | 5.00 | 28.00 | 13.00 | 1.00 | 73.00 | 272 | 3,576,452 | 13,148.72 | 7.61 |
| Delaware | CrossFit | 0 | 11 | 17.00 | 0 | 11.00 | 0 | 0 | 0 | 0 | 1.00 | 4.00 | 4.00 | 2.00 | 10.00 | 60 | 952,065 | 15,867.75 | 6.30 |
| District of Columbia | CrossFit | 0 | 0 | 17.00 | 4.00 | 0 | 1.00 | 3.00 | 1.00 | 0 | 2.00 | 1.00 | 0 | 0 | 5.00 | 34 | 681,170 | 20,034.41 | 4.99 |
| Florida | CrossFit | 13 | 159 | 386.00 | 19.00 | 30.00 | 5.00 | 20.00 | 103.00 | 2.00 | 90.00 | 95.00 | 13.00 | 8.00 | 66.00 | 1,009 | 20,612,439 | 20,428.58 | 4.90 |
| Georgia | CrossFit | 0 | 95 | 196.00 | 2.00 | 76.00 | 0 | 11.00 | 40.00 | 6.00 | 34.00 | 41.00 | 23.00 | 3.00 | 60.00 | 587 | 10,310,371 | 17,564.52 | 5.69 |
| Hawaii | CrossFit | 8 | 4 | 44.00 | 0 | 8.00 | 0 | 0 | 0 | 0 | 3.00 | 0 | 0 | 0 | 14.00 | 81 | 1,428,557 | 17,636.51 | 5.67 |
| Idaho | CrossFit | 0 | 26 | 36.00 | 7.00 | 7.00 | 0 | 5.00 | 0 | 0 | 1.00 | 2.00 | 5.00 | 3.00 | 10.00 | 102 | 1,683,140 | 16,501.37 | 6.06 |
| Illinois | CrossFit | 1 | 81 | 194.00 | 3.00 | 126.00 | 4.00 | 6.00 | 43.00 | 9.00 | 34.00 | 48.00 | 44.00 | 1.00 | 80.00 | 674 | 12,801,539 | 18,993.38 | 5.26 |
| Indiana | Anytime Fitness | 0 | 102 | 77.00 | 0 | 73.00 | 0 | 0 | 11.00 | 3.00 | 8.00 | 39.00 | 9.00 | 4.00 | 77.00 | 403 | 6,633,053 | 16,459.19 | 6.08 |
| Iowa | Anytime Fitness | 0 | 69 | 60.00 | 0 | 31.00 | 0 | 1.00 | 0 | 1.00 | 5.00 | 11.00 | 22.00 | 0 | 32.00 | 232 | 3,134,693 | 13,511.61 | 7.40 |
| Kansas | Anytime Fitness | 0 | 50 | 45.00 | 0 | 23.00 | 0 | 0 | 0 | 2.00 | 7.00 | 10.00 | 8.00 | 1.00 | 18.00 | 164 | 2,907,289 | 17,727.37 | 5.64 |
| Kentucky | CrossFit | 0 | 21 | 71.00 | 1.00 | 47.00 | 0 | 0 | 7.00 | 0 | 5.00 | 18.00 | 18.00 | 0 | 31.00 | 219 | 4,436,974 | 20,260.16 | 4.94 |
| Louisiana | Anytime Fitness | 0 | 116 | 91.00 | 0 | 40.00 | 0 | 2.00 | 3.00 | 0 | 4.00 | 22.00 | 43.00 | 0 | 19.00 | 340 | 4,681,666 | 13,769.61 | 7.26 |
| Maine | CrossFit | 0 | 5 | 23.00 | 0 | 16.00 | 0 | 1.00 | 0 | 0 | 1.00 | 9.00 | 2.00 | 1.00 | 20.00 | 78 | 1,331,479 | 17,070.24 | 5.86 |
| Maryland | CrossFit | 2 | 22 | 83.00 | 0 | 36.00 | 1.00 | 19.00 | 18.00 | 3.00 | 5.00 | 36.00 | 3.00 | 11.00 | 31.00 | 270 | 6,016,447 | 22,283.14 | 4.49 |
| Massachusetts | CrossFit | 0 | 37 | 162.00 | 2.00 | 37.00 | 5.00 | 7.00 | 6.00 | 2.00 | 12.00 | 62.00 | 7.00 | 3.00 | 70.00 | 412 | 6,811,779 | 16,533.44 | 6.05 |
| Michigan | CrossFit | 0 | 91 | 123.00 | 0 | 75.00 | 0 | 0 | 17.00 | 7.00 | 11.00 | 63.00 | 69.00 | 0 | 60.00 | 516 | 9,928,300 | 19,240.89 | 5.20 |
| Minnesota | Snap Fitness | 0 | 140 | 91.00 | 0 | 67.00 | 0 | 0 | 16.00 | 24.00 | 10.00 | 12.00 | 149.00 | 0 | 62.00 | 571 | 5,519,952 | 9,667.17 | 10.34 |
| Mississippi | CrossFit | 0 | 29 | 41.00 | 0 | 21.00 | 0 | 0 | 0 | 0 | 2.00 | 9.00 | 21.00 | 0 | 13.00 | 136 | 2,988,726 | 21,975.93 | 4.55 |
| Missouri | CrossFit | 0 | 50 | 93.00 | 0 | 49.00 | 0 | 13.00 | 0 | 1.00 | 8.00 | 19.00 | 16.00 | 1.00 | 79.00 | 329 | 6,093,000 | 18,519.76 | 5.40 |
| Montana | CrossFit | 0 | 4 | 29.00 | 0 | 11.00 | 0 | 0 | 0 | 0 | 0 | 1.00 | 8.00 | 0 | 6.00 | 59 | 1,042,520 | 17,669.83 | 5.66 |
| Nebraska | YMCA | 1 | 29 | 26.00 | 1.00 | 28.00 | 0 | 1.00 | 0 | 1.00 | 2.00 | 7.00 | 8.00 | 0 | 31.00 | 135 | 1,907,116 | 14,126.79 | 7.08 |
| Nevada | CrossFit | 12 | 31 | 57.00 | 0 | 13.00 | 0 | 1.00 | 0 | 2.00 | 6.00 | 10.00 | 5.00 | 0 | 5.00 | 142 | 2,940,058 | 20,704.63 | 4.83 |
| New Hampshire | CrossFit | 0 | 5 | 33.00 | 0 | 18.00 | 0 | 1.00 | 0 | 0 | 4.00 | 16.00 | 1.00 | 0 | 19.00 | 97 | 1,334,795 | 13,760.77 | 7.27 |
| New Jersey | CrossFit | 9 | 19 | 156.00 | 14.00 | 21.00 | 2.00 | 10.00 | 22.00 | 4.00 | 14.00 | 48.00 | 23.00 | 2.00 | 61.00 | 405 | 8,944,469 | 22,085.11 | 4.53 |
| New Mexico | CrossFit | 0 | 14 | 27.00 | 0 | 21.00 | 0 | 0 | 0 | 0 | 3.00 | 17.00 | 8.00 | 0 | 10.00 | 100 | 2,081,015 | 20,810.15 | 4.81 |
| New York | CrossFit | 12 | 20 | 245.00 | 35.00 | 46.00 | 36.00 | 13.00 | 31.00 | 4.00 | 27.00 | 103.00 | 9.00 | 7.00 | 27.00 | 615 | 19,745,289 | 32,106.16 | 3.11 |
| North Carolina | CrossFit | 0 | 34 | 185.00 | 0 | 69.00 | 0 | 29.00 | 2.00 | 7.00 | 17.00 | 47.00 | 28.00 | 1.00 | 32.00 | 451 | 10,146,788 | 22,498.42 | 4.44 |
| North Dakota | Anytime Fitness | 0 | 16 | 15.00 | 0 | 4.00 | 0 | 1.00 | 0 | 0 | 1.00 | 2.00 | 5.00 | 0 | 8.00 | 52 | 757,952 | 14,576.00 | 6.86 |
| Ohio | CrossFit | 0 | 66 | 179.00 | 5.00 | 37.00 | 0 | 4.00 | 24.00 | 6.00 | 20.00 | 63.00 | 46.00 | 4.00 | 144.00 | 598 | 11,614,373 | 19,422.03 | 5.15 |
| Oklahoma | CrossFit | 0 | 29 | 69.00 | 0 | 11.00 | 0 | 9.00 | 0 | 1.00 | 3.00 | 18.00 | 2.00 | 0 | 37.00 | 179 | 3,923,561 | 21,919.34 | 4.56 |
| Oregon | CrossFit | 14 | 33 | 106.00 | 4.00 | 25.00 | 0 | 0 | 8.00 | 0 | 10.00 | 7.00 | 0 | 1.00 | 18.00 | 226 | 4,093,465 | 18,112.68 | 5.52 |
| Pennsylvania | CrossFit | 0 | 58 | 181.00 | 7.00 | 95.00 | 0 | 17.00 | 38.00 | 1.00 | 13.00 | 82.00 | 43.00 | 1.00 | 138.00 | 674 | 12,784,227 | 18,967.70 | 5.27 |
| Rhode Island | CrossFit and YMCA | 0 | 11 | 17.00 | 0 | 14.00 | 0 | 1.00 | 3.00 | 0 | 1.00 | 12.00 | 0 | 0 | 17.00 | 76 | 1,056,426 | 13,900.34 | 7.19 |
| South Carolina | CrossFit | 0 | 39 | 85.00 | 2.00 | 43.00 | 0 | 11.00 | 1.00 | 0 | 7.00 | 23.00 | 3.00 | 0 | 53.00 | 267 | 4,961,119 | 18,580.97 | 5.38 |
| South Dakota | Curves | 0 | 14 | 13.00 | 0 | 15.00 | 0 | 0 | 0 | 0 | 0 | 2.00 | 8.00 | 0 | 8.00 | 60 | 865,454 | 14,424.23 | 6.93 |
| Tennessee | CrossFit | 0 | 32 | 111.00 | 0 | 68.00 | 0 | 18.00 | 4.00 | 1.00 | 13.00 | 28.00 | 15.00 | 1.00 | 51.00 | 342 | 6,651,194 | 19,447.94 | 5.14 |
| Texas | CrossFit | 72 | 245 | 450.00 | 3.00 | 129.00 | 3.00 | 75.00 | 63.00 | 20.00 | 53.00 | 96.00 | 78.00 | 2.00 | 120.00 | 1,409 | 27,862,596 | 19,774.73 | 5.06 |
| Utah | CrossFit | 6 | 21 | 69.00 | 0 | 32.00 | 0 | 5.00 | 0 | 1.00 | 10.00 | 13.00 | 7.00 | 0 | 1.00 | 165 | 3,051,217 | 18,492.22 | 5.41 |
| Vermont | CrossFit | 0 | 2 | 10.00 | 0 | 8.00 | 0 | 0 | 0 | 0 | 0 | 3.00 | 5.00 | 0 | 5.00 | 33 | 624,594 | 18,927.09 | 5.28 |
| Virginia | CrossFit | 3 | 81 | 198.00 | 5.00 | 68.00 | 1.00 | 41.00 | 8.00 | 4.00 | 18.00 | 32.00 | 23.00 | 3.00 | 86.00 | 571 | 8,411,808 | 14,731.71 | 6.79 |
| Washington | CrossFit | 20 | 64 | 175.00 | 1.00 | 56.00 | 0 | 11.00 | 28.00 | 1.00 | 12.00 | 21.00 | 22.00 | 0 | 56.00 | 467 | 7,288,000 | 15,606.00 | 6.41 |
| West Virginia | CrossFit | 0 | 14 | 27.00 | 0 | 23.00 | 0 | 2.00 | 0 | 0 | 1.00 | 6.00 | 3.00 | 0 | 7.00 | 83 | 1,831,102 | 22,061.47 | 4.53 |
| Wisconsin | Anytime Fitness | 0 | 122 | 76.00 | 1.00 | 77.00 | 0 | 4.00 | 0 | 0 | 6.00 | 27.00 | 69.00 | 0 | 49.00 | 431 | 5,778,708 | 13,407.68 | 7.46 |
| Wyoming | CrossFit | 0 | 4 | 14.00 | 0 | 13.00 | 0 | 1.00 | 0 | 0 | 0 | 0 | 0 | 0 | 4.00 | 36 | 585,501 | 16,263.92 | 6.15 |