Ready to have your Mindbody blown? The best Mindbody alternative is Exercise.com.
Learn why Exercise.com is the best Mindbody alternative, compare Mindbody vs Exercise.com (and compare Mindbody vs Zen Planner, Trainerize, Pike13, Glofox, Pike 13, PushPress, and more Mindbody competitors), find the top Mindbody alternative reviews, and decide if the alternatives to Mindbody are worth it for your gym or fitness business. Read Mindbody reviews to find out if Mindbody is any good and whether people love Mindbody or hate Mindbody.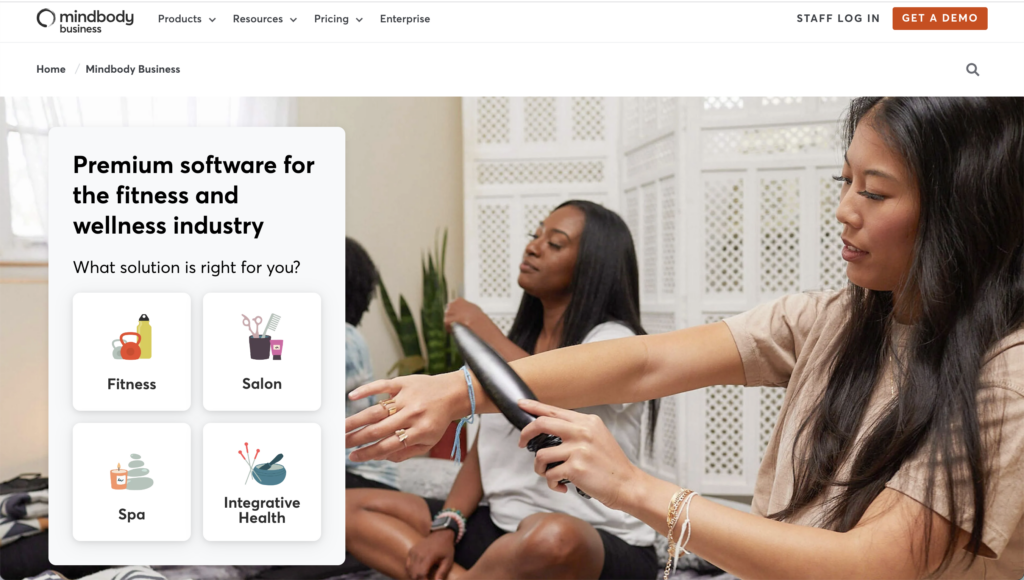 Then see why the best gym management software and the best personal training software around is Exercise.com. You can book classes, sell workout plans, schedule appointments, run fitness challenges, do gym check-ins, offer online training, log workouts, create fitness assessments, generate reports, use habit tracking, offer fitness upsells, message clients, engage gym members, use automations, process payments, and much more—all from your very own custom branded fitness apps. Don't take our word for it—just read our reviews!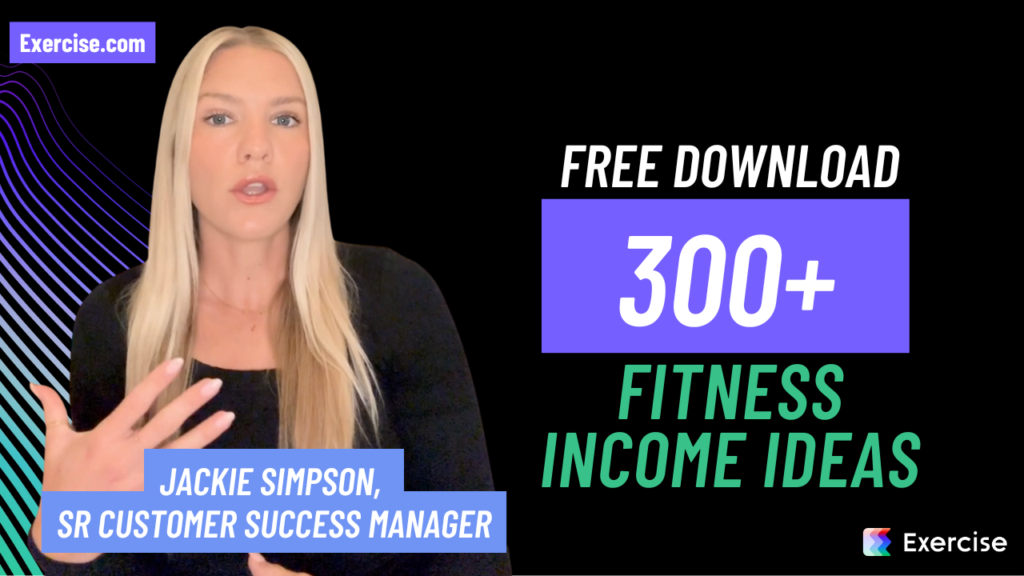 The best Mindbody alternative is Exercise.com. Compare Exercise.com vs Mindbody (with Mindbody reviews) for a head to head match-up.
If you're looking for a Mindbody alternative, see why gyms, fitness businesses, and fitness professionals upgrade to the fully-customizable Exercise.com fitness business management software platform to attract more clients, increase revenue, and grow their fitness businesses. In the match-up of Exercise.com vs Mindbody, the winner is Exercise.com.
There are many Mindbody competitors and apps similar to Mindbody, but if you're ready to get started with an easy-to-navigate, all-in-one fitness software platform, designed to fuel your business, then out of all the different Mindbody Online alternatives, take a load off your mind and see why we're the best. Let us show you why scores of gyms and fitness businesses (like APEC Sports Performance in Tyler, TX) made the switch to Exercise.com from Mindbody. With Exercise.com you can run your entire business on the best gym management software platform.
See how easy it is to switch from Mindbody (switching from Mindbody is easy, and we should know; we migrate gyms from Mindbody all the time!). Just request a demo with Exercise.com today!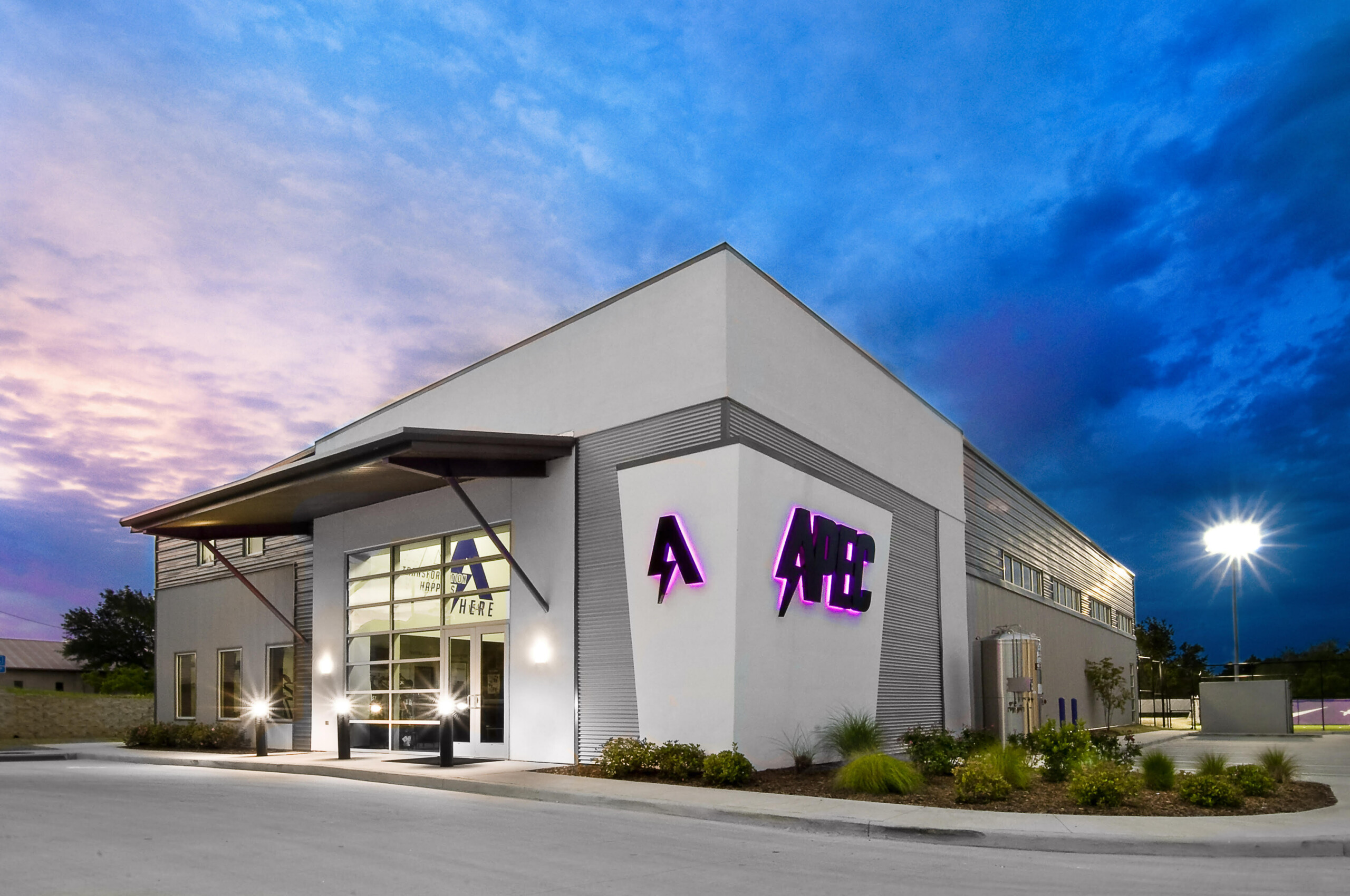 Exercise.com is simply the best. We were using three or four different apps or softwares to do what we can now do all in one with the Exercise.com platform.
Brandon Stroupe
Founder and President, APEC Sports Performance
Mindbody Features
Mindbody is a widely used software for service-oriented businesses in the wellness industry, such as fitness centers, yoga studios, and spas. It offers scheduling, billing, client management, and more.
Appointment Booking
Class Scheduling
Payment Processing
Membership Management
Marketing Tools
Inventory Management
Reporting and Analytics
Client Portal
Mindbody has a broad range of features geared towards wellness businesses but lacks the level of customization and comprehensive fitness business management found in Exercise.com.
Read More:
Mindbody Pros and Cons
Pros
Versatile Scheduling Options
Integrated Payment System
Extensive Marketplace for Client Discovery
Cons
Limited Customization
Complex Pricing Structure
Limited Workout Tracking Features
Mindbody offers strong scheduling and payment features but lacks customization and tailored fitness business management solutions.
Exercise.com Pros and Cons
Pros
Fully Customizable Platform
Branded Mobile Apps
Comprehensive Business Management
Payment Integration
Workout Creation and Logistics
Robust Analytics and Reporting
Cons
Requires Time to Master the Comprehensive Features
Exercise.com provides an all-in-one, fully customizable business management solution that is particularly suitable for fitness professionals and businesses of all sizes, making it the superior choice over Mindbody.
Top 5 Mindbody Alternatives
Exercise.com: A comprehensive solution that allows for complete customization.
Zen Planner: Includes strong scheduling and reporting features.
Glofox: Suitable for various fitness niches but less customizable.
Trainerize: Emphasizes personal training features.
Pike13: Good for small to medium-sized gyms.
Among Mindbody alternatives and software similar to Mindbody, Exercise.com offers the most comprehensive and customizable platform, ideal for fitness businesses that plan to scale.
Big List of Mindbody Competitors
| Company Name | Description |
| --- | --- |
| Exercise.com | Comprehensive, fully customizable fitness business management software |
| Zen Planner | Offers integrated websites and digital marketing |
| Glofox | Known for custom-branded apps and websites |
| Trainerize | Specializes in virtual training |
| Pike13 | Features scheduling and client management |
| 10to8 | Budget-friendly with booking software |
| Virtuagym | Provides nutrition tracking and community features |
| WellnessLiving | Scheduling and custom branding |
| ClubReady | All-in-one gym management software |
| RhinoFit | Known for being budget-friendly. |
| Vagaro | Focused on studios and salons |
| My PT Hub | Offers custom branding and nutrition tracking |
| GymMaster | Offers enterprise gym management solutions |
| PushPress | More affordable but less comprehensive. |
Exercise.com stands as the top competitor to Mindbody with its fully customizable, all-in-one fitness business management software.
Best Companies like Mindbody for Small Gyms
Exercise.com: Scalable and fully customizable, making it ideal for any size gym.
Pike13: Specifically designed for small to mid-size gyms.
PushPress: Simplified, yet effective member management.
Trainerize: Good for personal trainers and small studios.
Exercise.com excels as the most adaptive and comprehensive solution, ideal for small gyms that require scalable, full-spectrum business management tools.
Low Cost Software like Mindbody
Exercise.com: Custom pricing based on your needs, offering value for money.
RhinoFit: Known for being budget-friendly.
PushPress: More affordable but less comprehensive.
10to8: Primarily a scheduling tool but affordable.
Exercise.com offers competitive pricing while delivering a full suite of customizable business management tools, standing out as the best low-cost alternative to Mindbody.
Mindbody Reviews (Common Themes)
Good for Scheduling but Pricey
Limited Workout Tracking
Complex User Interface
Reviewers appreciate Mindbody's scheduling capabilities but often cite its complex pricing and limited workout tracking as downsides.
Mindbody Pricing
Mindbody costs range from $129 to $699 per month, depending on the plan you choose. Mindbody pricing per month starts at $129 for the Starter plan and goes up to $699 for the Ultimate Plus plan. Mindbody offers a variety of pricing options designed to suit different business needs.
| Plan Name | Starting Price | Features |
| --- | --- | --- |
| Starter | $129/month | Basic scheduling, point-of-sale, and reporting |
| Accelerate | $259/month | Advanced features including marketing tools |
| Ultimate | $349/month | Comprehensive features including real-time dashboards |
| Ultimate Plus | $699/month | All features of Ultimate plus a custom mobile app |
Read More: Mindbody Pricing
What is Mindbody?
Mindbody is a business management software aimed at wellness and fitness service providers like gyms, spas, and yoga studios.
What does Mindbody do?
Mindbody offers a range of services including appointment booking, class scheduling, and payment processing aimed at managing wellness businesses.
Who uses Mindbody?
Mindbody is primarily used by wellness service providers, including gyms, yoga studios, spas, and other similar businesses.
Read More: How to Use Mindbody
How much is Mindbody?
Mindbody costs range from $129 to $699 per month, depending on the plan you choose. Mindbody pricing per month starts at $129 for the Starter plan and goes up to $699 for the Ultimate Plus plan. Mindbody offers a variety of pricing options designed to suit different business needs.
Read More: Mindbody Pricing
Is Mindbody worth it?
Mindbody may be suitable for businesses requiring basic scheduling and client management features, but it lacks the comprehensive, customizable features that are available in Exercise.com.
How do I compare Mindbody vs Exercise.com?
Exercise.com offers a fully customizable, feature-rich platform that addresses all aspects of fitness business management, making it a more comprehensive solution for businesses that want to scale, as compared to Mindbody.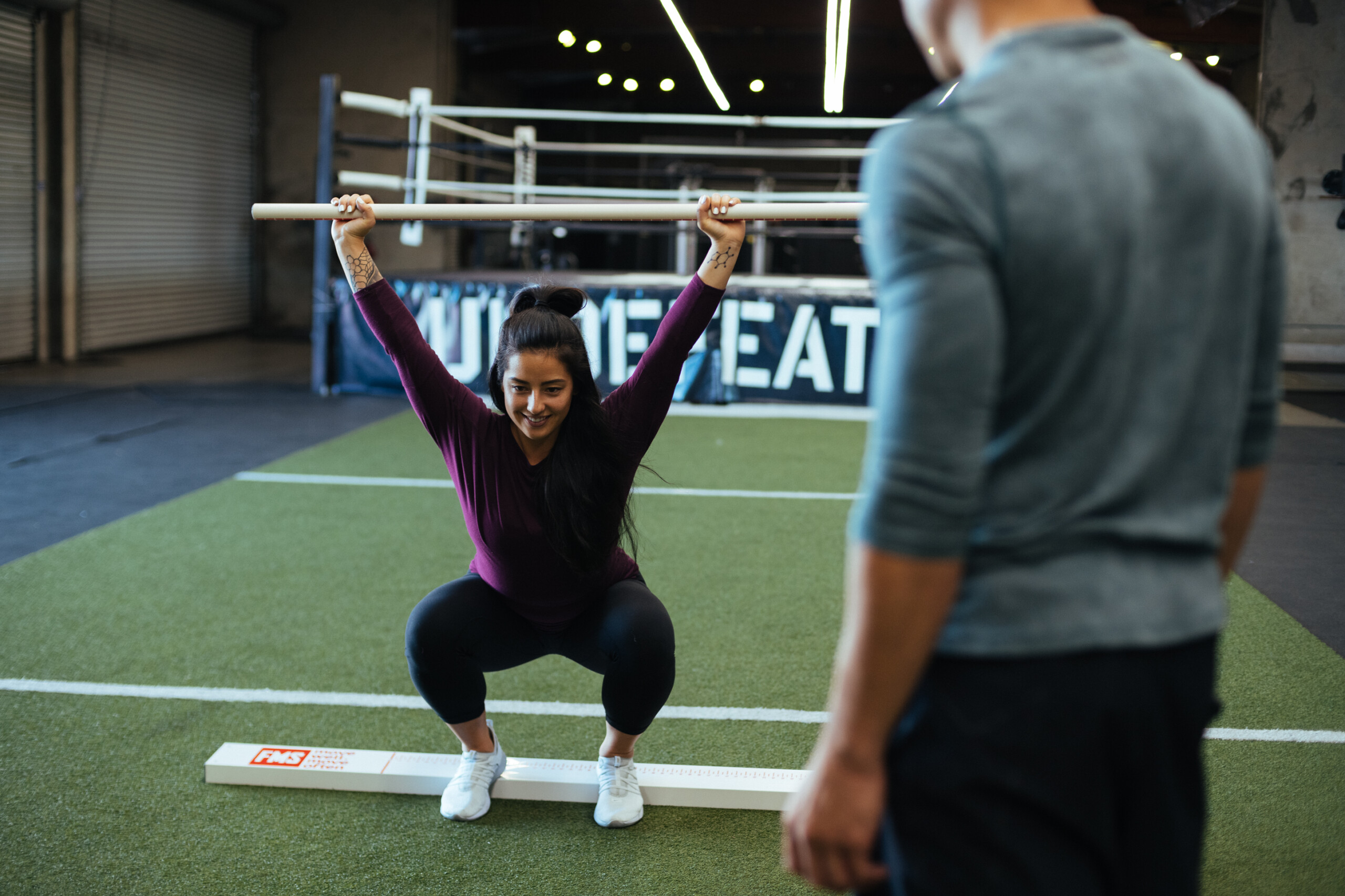 "We went live with our Fitness Business Management software at four locations. Everything is working great. The import and export are easy and the guys are really liking the look and convenience of the platform. From both my side and the user side the platform has exceeded our expectations."
Mike Contreras
Founder & CEO, FMS HS
Read More
: Mindbody
Mindbody Complaints
And if the above Mindbody reviews are not enough to convince you, prepare yourself for the many Mindbody complaints online. When the phrase "I hate Mindbody" is a suggested search online, it would give anyone pause.
To be fair, Mindbody has been around for long time, and no company is perfect, so it's only natural that with a long history working with many different Mindbody customers that not every customer will be happy. We get it. But with a history of Mindbody price increases, the volume and velocity of Mindbody complaints seems to increase every year, and we will leave it at that.
Tempting as it may be to reprint the many Mindbody complaints on Reddit, Google, and other places online, we simply ask you to do your own research, and make your own decision. You can look for Mindbody alternatives on Reddit and you will find that there are many negative Mindbody customer service reviews. After all, we are not perfect, your gym is not perfect, and sometimes—let's face it—some customers are just almost impossible to please (are you thinking of someone in your gym right now?). So, take all the Mindbody complaints with a grain of salt. Then, give Exercise.com a chance to help you take your gym to the next level.
Mindbody Migrations
We offer full white-glove concierge done-for-you migrations from Mindbody to Exercise.com. We admire Mindbody as a company, and all that they've accomplished in their 20+ years as a legacy software provider, but let's just say that we work with them a lot to migrate from Mindbody to the next generation fitness business management platform: Exercise.com. There are many alternatives to Mindbody, but only one is the best alternative to Mindbody: Exercise.com.
Is Mindbody worth it? Read the following Mindbody reviews and see for yourself how Mindbody compares to Exercise.com.
Mindbody Reviews
Capterra, G2, SoftwareAdvice, GetApp, etc. The verdict is the same. Exercise.com beats Mindbody.
See how reviews of Mindbody compare to reviews of Exercise.com. (Click here to read even more Exercise.com reviews).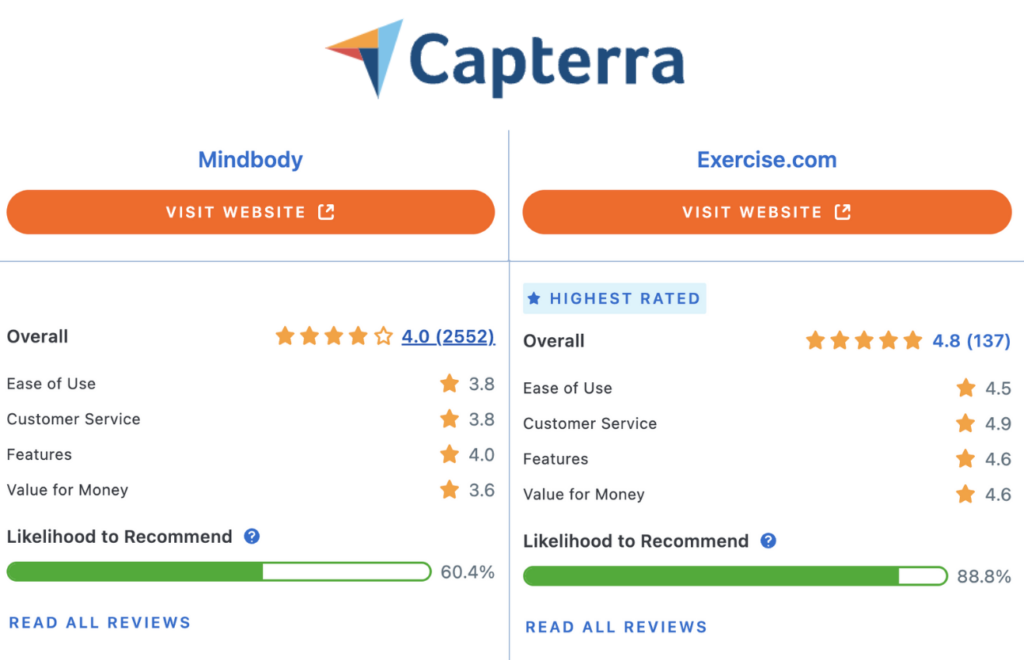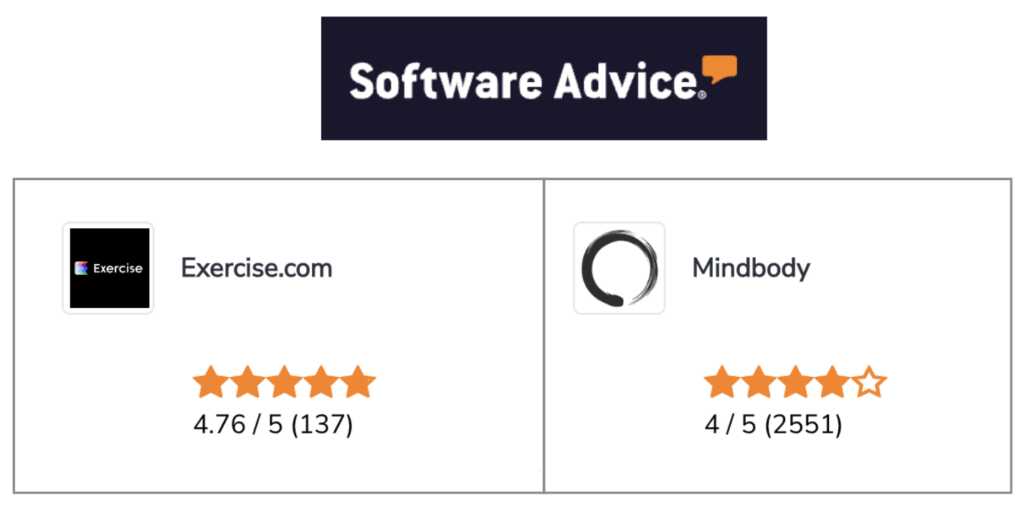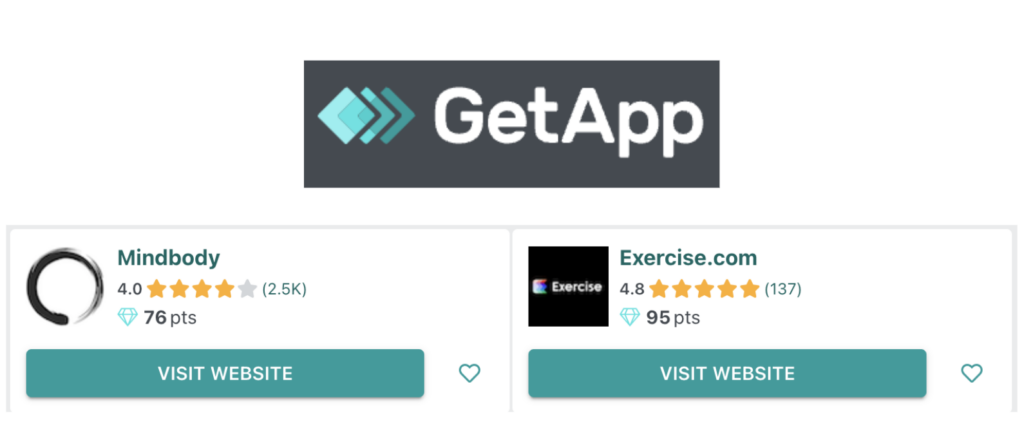 Mindbody History
Mindbody Inc. is a software fitness app whose primary directive is connecting its business clients and individual customers with local consumers in their general area. Software like Mindbody is a cloud-based fitness business software that operates on a fee-based platform. It can be used anywhere in the world from NYC to London and beyond.
Mindbody fitness software was originally introduced as HardBody Software by Rick Stollmeyer and Blake Beltran in 2000, and incorporated as Mindbody Software in 2001. Mindbody reviews on Glassdoor by employees state that it's a good company to work for.
The types of businesses serviced by this software are studios, gyms, and individual fitness professionals seeking to maximize and retain their current clients while marketing through various automated systems in the Mindbody database to bring in potential new consumers for the user's business.
Yoga and Pilates studios, indoor cycling facilities, group and personal training gyms/studios, salons, spas, and other health and wellness-based integrative businesses are all able to utilize the Mindbody Inc. software platform.
This broad scope of service means that many fitness businesses may pay for way more features than they actually use for their individual business.
When your software caters to such a broad base, it's hard to avoid these kinds of issues as packages and features are reorganized. That's why Exercise.com is laser-focused on creating software features that make managing your business easy.
We have an advisory board that serves as a sounding board and focus group that we regularly interact with about future features to make sure we're not just adding bloatware but building features fitness professionals will actually use.
Fitness Business Management Software
One of the great things about Exercise.com gym management software is that you can manage your fitness business from one place. Many times, a fitness business will use one software company to address the needs of one area and then requires additional software to address the others. Exercise.com is capable of handling membership, personal training, and everything in between.
The software is easy to use for your employees and your customers. There are areas to schedule, track workouts, make payments, generate reports, and integrate with other programs. Let's take a more in-depth look.
Client/Class Scheduling
Scheduling is certainly where Mindbody shines. Clients are able to book classes, view your schedule, and pay for booked classes directly through a gym's website. These scheduling options are also integrated with Facebook and can be accessed on the Mindbody app.
Exercise.com also provides calendars for whatever platform your fitness business needs. The software accommodates multiple trainers, multiple class studios, and can be easily sorted for customers to view. They can make appointments and pay for services they've booked, all within the software.
Gym/Facility Management
Both Mindbody and Exercise.com have reports and functions that help keep your staff roles, inventory, memberships, and business details organized, but only Exercise.com goes a step further with member management and staff management that allows you to customize your facility management to best fit your business.
Business Dashboard Reports
When owning a fitness business, you want to make sure the services you offer and the associated price tags are making your business profitable. Mindbody and Exercise.com both provide fitness business reporting dashboards.
With Exercise.com software, you can generate reports to see anything from total purchases to gross revenue. Having this information at your fingertips can help you decide whether your business is on the right track, or if you need to make changes going forward.
For example, you might want to analyze your small group training schedule. After generating a report, you notice more revenue coming from morning and evening classes than lunchtime. Using this information, you could experiment with adding training to the more profitable times of the day and save costs by eliminating the midday offerings.
Client Automation
Mindbody and Exercise.com both offer an array of automation features, but only the Exercise.com automations offer you a seamless all-in-one recipe builder to trigger actions based on workouts logged, habits tracked, and all of the other workout software built right into the Exercise.com platform (with Mindbody, this would need to be accomplished with an integration into yet another 3rd-party software platform—just one more expense you would need to pay).
In order to maintain a smooth operation, you want your business to operate as easily as possible. Exercise.com offers automated features to keep your clients engaged with their workouts and your facility in general. Here are a few of the offerings:
Automatic Emails and Texts/Other Automatic Features
Automate Workout Delivery
Automate Resource Delivery
Automate Assessment Delivery
Automate Reminders/Alerts via app, text, and email
Dedicated Zapier Support
At Exercise.com, we provide our clients with a plethora of integrations—but, sometimes, you want a bit of a boost. Our Zapier Exercise.com integration allows you to, "Integrate (link your web apps with a few clicks, so they can share data), Automate (pass info between your apps with workflows called Zaps), and Innovate (build processes faster and get more done – no code required)."
Part of this partnership includes dedicated Zapier support to help you through every step of the process. With over 2,000 apps to choose from, you can rest assured that your company's website is as efficient and user-friendly as possible. This is a feature you can only get with Exercise.com because Mindbody does not integrate with Zapier.
Dedicated Account Manager
At Exercise.com, we take customer service very seriously; which is why we provide our clients with a dedicated account manager to help them through every step of the process—indefinitely.
If you want to redesign your fitness landing page with new assets, your account manager will get it done. If you want to set up an ecommerce store, your account manager won't blink twice. Whatever you need, our world-class dev team will come through. From the mundane to the complex, we have you covered.
Customized Software
Mindbody offers custom apps for an additional fee and includes your company's colors and logo on the app. Exercise.com, however, provides custom branded fitness apps built for gyms for no additional charge. When you sign up to use our software, custom apps and websites are included—no additional costs, no headaches. And if you need additional custom software development for fitness, then we offer that too!
Custom-Branded
As stated above, Mindbody's software does have the capability to create custom-branded apps and websites for an additional fee ($249/month); however, "Mindbody, Incorporated" will still be displayed. Exercise.com software is fully customized so that your company is front and center.
iOS & Android Apps
Exercise.com's app and the Mindbody app can be used on iOS and Android. With that being said, only Exercise.com provides custom branded fitness apps on both iOS and Android at no additional cost.
Websites
Mindbody's virtual thumbprint is small and does not build custom websites for its customers. Instead, it offers an integration through the website creation service, Weebly. Mindbody users will still need a Mindbody login to access their websites.
While Exercise.com does not offer websites, you can create a fitness landing page for your business.
Security Features
Mindbody and Exercise.com both provide users with added security features so that their business and client information remains safe and secure.
Exercise.com security features include:
HIPAA Compliant
SSL Secure
Privacy Shield Framework
Google Cloud
Learn more about Exercise.com security.
Marketing Integrations
The Mindbody website has a Partner Marketplace that allows the business owner access to "premier partner" add-on apps like Frederick, a client retention tool. There are currently 60 partner apps in the Mindbody Partner Marketplace.
Exercise.com has built-in integrations but the possibilities are endless with our focus on custom-branded solutions for retention, client and lead follow-ups, marketing, advertising, along with other features intended for faster, easier, and more automated business growth. Some of our more popular integrations include:
MailChimp
ConstantContact
ConvertKit
Zapier
Google Analytics
Facebook Pixel
Workout Software
It is becoming more important to potential clients to make the health journey a long-term marathon, as people grow weary of yo-yo dieting and losing motivation, and that is why being able to easily create, update, send, and track workouts and client progression is so important.
Does Mindbody rise to the challenge? Let's find out.
Workout Creator/Logger
Mindbody integrates with FitMetrix for workout creation. However, there are a few limitations to FitMetrix that don't exist with Exercise.com.
First, the FitMetrix workout creator's primary function is for group workouts. Using videos from Wellbeats, trainers can create circuits or intervals for their group classes. While this may be a nice feature for group workouts, FitMetrix has no 1-1 workout creation. This means personal trainers are unable to create or send custom workouts to in-person or online clients, significantly reducing your client engagement.
With FitMetrix, clients can start, pause, and stop a logged workout. Once the workout is complete, clients select the activities they performed during their workout, such as crunches or push-ups. However, these workouts are unable to be shared with trainers, making collaboration, accountability, and success much more difficult.
FitMetrix starts at $99/month but Mindbody is vague about how this price is incorporated into their packages.
Finally, many reviews from Capterra show that FitMetrix is unreliable during group classes. The workouts and videos are prone to glitches and trainers spend additional time getting their workouts to cast on the TV. This is not only frustrating but unprofessional and takes away from class time.
The Exercise.com custom gym apps know that tracking progress is a major key to client retention and happiness, which we can quantify in business revenue. The more a client feels like their work is paying off, the longer they will stay and the happier they will be over the long term working with your fitness business.
We know that and that's why our workout software for gyms is full-featured and allows for customizations for your brand.
Our workout creator/logger provides users with endless possibilities for delivering workouts, tips, and encouragement to clients in any scenario, including:
1-1 Training
Few things are more "classic" than a one-on-one personal training session. By utilizing Exercise.com workout software, personal trainers can add a personal touch to their training sessions.
Group Training
Our workout software also allows for seamless group training sessions and provides clients with the ability to have a "community" with like-minded, goal-oriented fitness enthusiasts.
Online Training
Online training is becoming more and more popular as people transition to a more digital lifestyle. While Mindbody does offer online training, each online training option has a separate fee and/or add-on requirement. On the other hand, the Exercise.com workout software allows you to send workouts to anyone, at any time, anywhere, with no additional fees or add-ons!
Exercise Library
As stated, at the time of writing this article, Mindbody does not provide users with a custom exercise library.
There are many fitness software companies that offer pre-built workout libraries to their users. The videos include people who are not a part of your business and, therefore, there is a lost opportunity to connect your business with users watching the video.
With Exercise.com, video libraries and exercises can be customized. Upload your own exercises or use the pre-built exercise video library.
Custom Exercises
Giving your clients a video featuring someone they have never seen or met does not showcase your business the same way it would if your fitness staff was featured. Your clients are unique and so is your business. Give them the best experience possible by using videos filmed at your business, featuring your staff members.
Trainers can only use the videos from Wellbeats when creating a custom group workout. This limits the creativity of your trainers since they can only add an exercise if Wellbeats has a video modeling the exercise. With Exercise.com, your trainers can have a full range of creativity by using your own custom exercise videos.
TV Workouts
Aside from providing clients with the ability to watch demos of the exercises you've sent them within their workout plans, gyms can use the exercise library as well as a great way to cast exercise demos onto gym television screens during group classes or one-on-one training sessions.
This is a great way to provide that "personal touch" so many people look for when choosing a gym.
Gym Ecommerce Software
For Mindbody, the software allows for purchases to be made in two different ways: through a "walk-in" sale and also with a "client" sale. A walk-in sale is categorized as any sale made without it being attached to a "client."
The client sale is just that: a sale with a product attached to a client; either through a membership sale or tracking the products that each specific client purchases.
When it comes to selling membership training packages, running workout challenges, delivery of individual training, and selling single workout plans, Mindbody without the additional use of a third-party app cannot sustain these tasks.
Payment Processing
Mindbody has great payment processing capabilities and gives users the option to accept payments online, on mobile, or in-person via the Poynt Smart terminal. However, in order to provide their clients and customers with these payment processing options, gyms will have to pay a fee.
Poynt offers two tiers: Advanced and Premium. The Advanced tier costs $30/month, and Premium costs $50/month. There are further fees, such as for each additional Poynt location and additional charges for in-person, e-commerce, and keyed-in purchases.
Exercise.com gym ecommerce software also provides users with payment processing options and can accept payments for any product or service in a secure manner.
Using Stripe, our software can accept one-time payments for products or services, send recurring monthly membership invoices, sell packages for personal training or group classes, or combine all accrued payables into one monthly bill for customers. It can truly be customized to whatever will work most efficiently for your business
Sell Products
Mindbody has POS capabilities, but your product options are limited depending on your software subscription package. As to be expected, the more money you can spend on a subscription package, the greater product variety you can sell.
With Exercise.com gym ecommerce software, there's no restrictions! You can sell your products on your app, website, and in-store. Exercise.com goes a step further and provides users with the ability to also sell training packages like the below examples:
Sell Workout Plans
Personal training or custom-designed workout plans offer many benefits, but they may not necessarily be for everyone. Some members might already have a good base of fitness knowledge and want a more generic plan that helps them generate ideas and gives them something to follow.
Exercise.com gives you the chance to sell pre-built workout plans for members who might fall into this scenario. They may not be comfortable paying for personal training or asking for a custom plan, but by having pre-built plans available, you are offering a tool that they can use to be successful while generating revenue for your business.
The great thing is that the same plan can be purchased by dozens of different people, meaning that it carries a high value for your business.
Offer Online Workout Memberships
For the clients who do want a customized program, your business is able to charge a premium price, but that normally dictates a higher time commitment from the individual generating the program.
Exercise.com helps to save this time by providing automated programming delivery.
Rather than having to take the time to send a new workout at the end of each cycle, the workouts can all be created in advance and be set to be automatically delivered to the client when the right time comes up. Then, they are able to do these workouts in their own time at their location of choice.
Sell Workout Challenges
Fitness businesses promote a sense of community, whether intentionally or unintentionally. People see the same faces several days per week, develop friendships, and share in the success of others. By running a workout challenge, you are providing an opportunity for members to engage with others as a team or in friendly competition.
The more your business feels like a community, the more members will want to tell their friends about it. This is an amazing marketing opportunity for your fitness business.
Fitness Assessment Software
Another key to being a great fitness business owner and trainer is knowing that having a baseline for where you want to take your clients, along with constantly adjusting that baseline, optimizes your clients' health goals tremendously.
Fitness assessment software should allow you to:
Turn leads into clients
Engage clients through assessments
Track measurement data, injuries, etc.
Optimize the delivery of personalized workouts and nutrition
Once again, Mindbody must use its integration with FitMetrix for assessments. The assessments from FitMetrix are grouped into generic categories: tests, measurements, health, notes, photos, and weight. Mindbody remains vague about what assessment personalization is possible in these categories.
Exercise.com fitness assessment software however, is fully customizable from A-to-Z and allows you to onboard clients and deliver workouts automatically without needing a third-party app.
You can onboard leads into clients by gauging their fitness and health levels and re-engage clients at set intervals to show progress and increase retention. Most importantly, the data collected is customized to your business and clients. This smart data ensure you have the data that's important for your client's journey and your business' growth.
Assessments
Your business and your clients can both derive value from assessments. From a business standpoint, this is a service you can charge for, and the information you receive can be used to make recommendations regarding other services you offer. For the client, the information obtained in the assessment gives them a baseline to use when evaluating their progress.
Performance & Measurement Reports
No business ever wants to lose a client, and fitness businesses are no exception. You can keep your clients engaged with your business by automating your interactions with them. Reminding them of their goals and progress is a great way to keep them coming in and being able to automate this service saves you time.
Exercise.com performance health software allows you to deliver recurring assessments, progress photos, and measurements to promote client re-engagement and retention.
Nutrition
Health and fitness software should include the whole package. After all, for performance to be at its peak, your clients need to take stock of their daily dietary choices—that's where Exercise.com nutrition tracking and logging comes into play.
Mindbody does not have nutrition tracking, which means your clients are missing a huge piece of the fitness puzzle. But with Exercise.com, your clients can track their daily intake and you can see what they're eating and whether they prioritize pre and/or post-workout meals. This results in greater client success and satisfaction.
The Bottom Line
Choosing the right software to run your business can mean the difference between success and failure, but it doesn't have to be a hard choice because Exercise.com is the best Mindbody alternative. There are many software companies like Mindbody, and some apps like Mindbody, but Exercise.com is the best all-in-one choice if you want to scale your fitness business with software designed specifically for fitness businesses.
Mindbody
Many reviewers love the Mindbody app and their customer service team, but the overall consensus is that Mindbody, although having a lot of features, is hard to navigate, has a steep learning curve, and isn't functioning up to par with expectations for the price.
Additionally, clunkiness (a result of software trying to cover too many niches) is a regular complaint among users.
Exercise.com
If you're looking for an all-in-one fitness business management software that will allow you to grow and manage your business with ease Exercise.com should be your choice.
Also, we build your web and smartphone apps with your brand in mind. It's not just cookie-cutter software. It's your app, your software, and your brand front and center. So, if you need a feature, integration, and more engaging performance health software let us know. Our world-class dev team has a proven track record of delivering software that just works.
Hopefully, you see the benefit of not waiting to have a system and software in place that allows you to manage and grow your business for years to come.
What features are most important for your business?
Relax, and let us do all the work to migrate from Mindbody. Start your Mindbody migration and see how fast we can add rocket fuel to your fitness business.
If you're ready to grow and manage your business with a software that can be customized to your business, book a demo with Exercise.com now.
Is it easy to transfer from Mindbody to Exercise.com?
Yes, Exercise.com offers an easy migration process for gym owners who want to switch from Mindbody to Exercise.com.
Will Exercise.com transfer all of my data from Mindbody?
Yes, Exercise.com will transfer all of your data from Mindbody to Exercise.com.
Is there any training for me to switch from Mindbody to Exercise.com?
Yes, Exercise.com provides comprehensive training and support to ensure a smooth transition from Mindbody to Exercise.com.
How much does Mindbody charge to withdraw and cancel?
Mindbody's cancellation fees depend on the terms of the contract and the type of plan that you have. It is best to review the terms of your contract or contact Mindbody directly for more information.
Is Mindbody a CRM tool?
Yes, Mindbody includes customer relationship management (CRM) tools as part of its platform.
What company owns Mindbody?
Mindbody was acquired by Vista Equity Partners in 2019.
Is ClassPass owned by Mindbody?
Yes, ClassPass was acquired by Mindbody in 2021.
How many customers does Mindbody have?
Mindbody has over 58,000 customers worldwide.
What is the revenue of Mindbody?
Mindbody's revenue in 2020 was approximately $263 million.
Is Mindbody HIPAA compliant?
Mindbody is not specifically designed for healthcare providers and does not advertise HIPAA compliance. However, the platform does offer some security features that may meet HIPAA requirements. Exercise.com is HIPAA compliant. Read more about Exercise.com security.
Is Mindbody a SaaS company?
Yes, Mindbody is a software-as-a-service (SaaS) company.
Can clients see notes on Mindbody?
Yes, Mindbody allows gym owners to add notes to client profiles that can be seen by staff and trainers.
Is Mindbody a payment processor?
Yes, Mindbody includes payment processing as part of its platform.
Has Mindbody been hacked?
Mindbody has not reported any major security breaches or hacks.
Can I send an invoice through Mindbody?
Yes, Mindbody allows gym owners to send invoices and receipts to clients.
Does Mindbody integrate with Salesforce?
Yes, Mindbody integrates with Salesforce.
Does Mindbody integrate with Hubspot?
Yes, Mindbody integrates with Hubspot.
Does Mindbody integrate with Mailchimp?
Yes, Mindbody integrates with Mailchimp.
Does Mindbody integrate with ConvertKit?
Yes, Mindbody integrates with ConvertKit.
Does Mindbody integrate with QuickBooks?
Yes, Mindbody integrates with QuickBooks.
Does Mindbody integrate with Zapier?
Yes, Mindbody integrates with Zapier.
Does Mindbody integrate with ADP?
Yes, Mindbody integrates with ADP.
Does Mindbody have an app?
Yes, Mindbody has a mobile app for clients and a separate app for gym owners. Mindbody offers a mobile app for both iOS and Android devices.
What are the benefits of the Mindbody app?
The Mindbody app allows clients to book classes, schedule appointments, and manage their account from their mobile device. Gym owners can use the app to manage their schedule, track attendance, and communicate with clients.
Can you make money with Mindbody?
Yes, gym owners can use Mindbody to manage their business and generate revenue through class bookings, appointment scheduling, and product sales. Additionally, Mindbody offers a referral program where businesses can earn rewards for referring new customers.
How do I get the most out of Mindbody?
To get the most out of Mindbody, gym owners should take advantage of the platform's features for class scheduling, appointment booking, and client management.
Does Mindbody have a scheduling tool?
Yes, Mindbody includes a scheduling tool that allows gym owners to schedule classes and appointments.
Who are Mindbody's competitors?
Mindbody's competitors include Exercise.com, GymMaster, Zen Planner, Wodify, Club OS, and others.
How do I run payroll on Mindbody?
Mindbody offers integration with ADP for payroll processing, but businesses may also choose to use a third-party payroll provider.
Can clients build their own workouts on Mindbody?
No, Mindbody does not offer a feature for clients to build their own workouts. However, businesses can use the platform to schedule and manage their own classes and training sessions.
How do I cancel my Mindbody subscription?
To cancel a Mindbody subscription, businesses should contact Mindbody customer support directly.
Can you use PayPal on Mindbody?
Yes, Mindbody offers integration with PayPal for payment processing.
What are the fees for Mindbody?
Mindbody's fees vary depending on the size and needs of the business. Pricing is available upon request.
How much does Mindbody take from payments?
Mindbody takes a percentage of each transaction as a processing fee, which varies depending on the type of payment and other factors.
Does Mindbody take a percentage of sales?
Yes, Mindbody takes a percentage of each transaction as a processing fee.
How much is Mindbody monthly?
Mindbody's pricing varies depending on the size and needs of the business. Pricing is available upon request.
Is Mindbody secure?
Yes, Mindbody takes measures to ensure the security of its platform and client data, including encryption and compliance with industry standards such as PCI DSS and HIPAA.
If you're ready to grow and manage your business with a software that can be customized to your business, book a demo with Exercise.com now.