How to Open a Gym
What are the steps to owning a gym? Well, you can buy a gym, open a gym, or find a gym franchise to own, but even if you want to learn how to open a gym without any money, you will need to know these key things. Read on for the basic steps to opening a gym, browse through our gym owner guide, and then when you are ready to supercharge your gym, explore the best gym software around, Exercise.com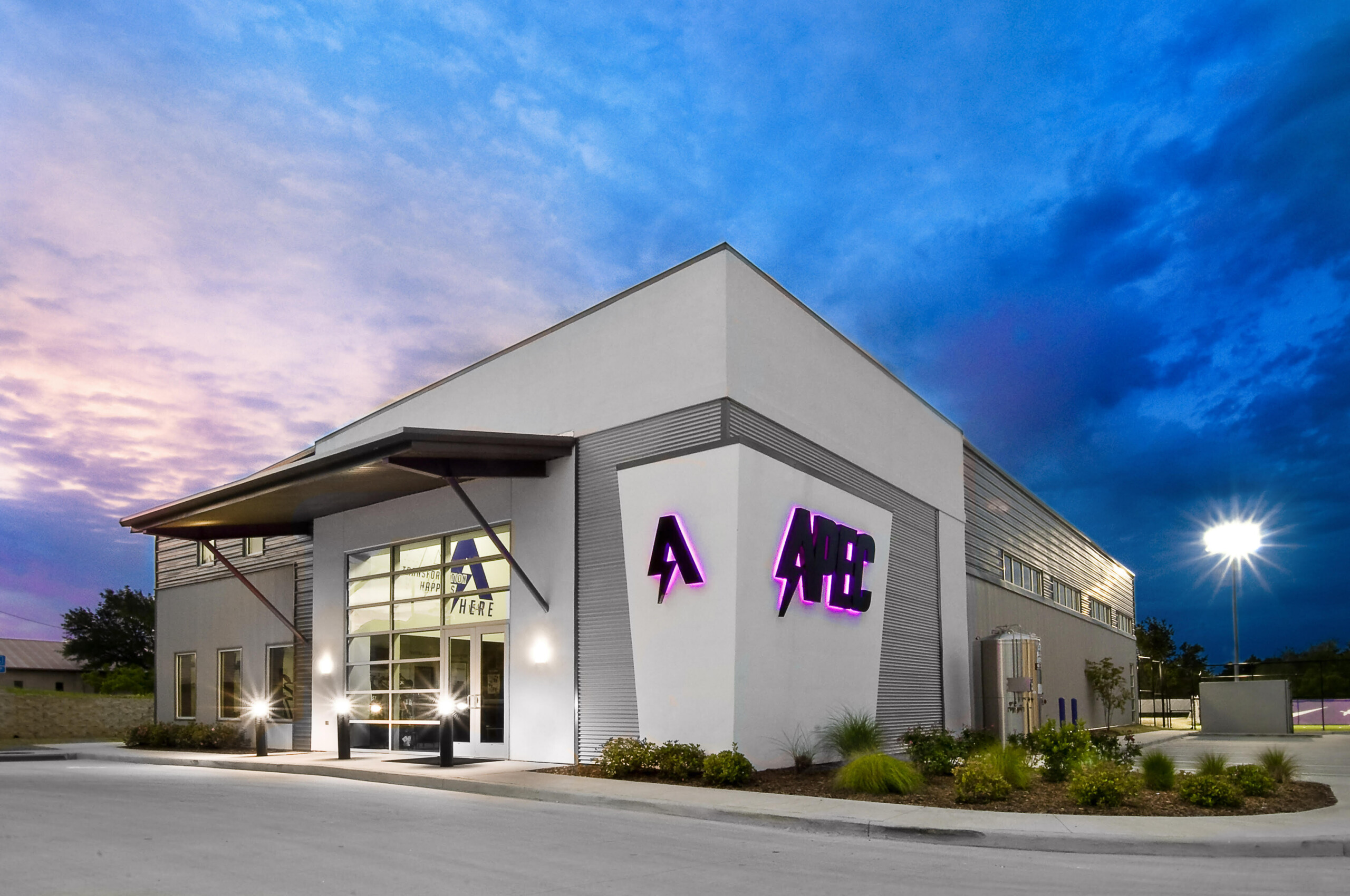 Exercise.com is simply the best. We were using three or four different apps or softwares to do what we can now do all in one with the Exercise.com platform.
Brandon Stroupe
Founder and President, APEC Sports Performance
#1 Conduct Market Research
Not every market will support a gym. And every market is different. Some markets will support a CrossFit box (or two or three!) while others may not—but a Planet Fitness or an F45 could be just the opposite. The type of gym you want to start is closely related to your gym market research. Understand your target market, the gym options currently available, and why starting your gym will be profitable in this market. Research competitors and have a fulsome understanding of their prices, products, and competitive positioning.
Be sure to model out in-person and online gym revenue, because hybrid gym models will not only open up new gym marketing opportunities, but offer up entirely new ways to conduct online gym market research (pre-selling gym memberships on Facebook, Instagram, TikTok, etc. being just one of them).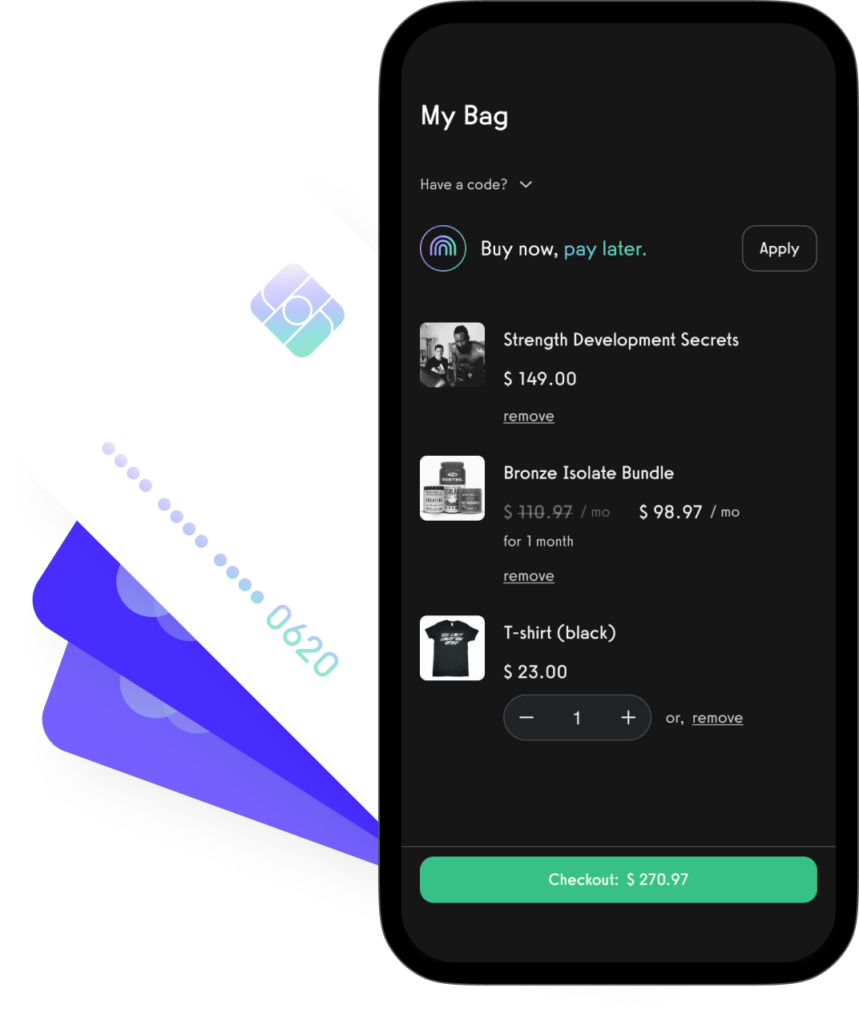 After all, the single biggest proof point about whether you should start your gym or not is if you have real people pulling out real credit cards and swiping them for your gym's memberships and packages. Think it can't be done? Think again. Stir up excitement and engagement with boot camps at a local park (or parking lot, for that matter). Get the endorphins and the ACH bank drafts flowing at the same time.
Finally, have a full understanding of your gym cost structure. How much will you pay your gym front desk staff? How much will you pay your personal trainers? How much will your gym lease cost? Understanding all of the costs that go into opening a gym is key.
#2 Create a Gym Business Plan
If you are starting or buying a gym franchise then this part is easy for you, because this is all done for you already. And, frankly, many of these other steps are done for you as well—or, at least you must do them, but on easy mode. If you are not operating on easy mode in the gym franchise world (not without its cons too, we know, we know), then your gym business plan is something you should think carefully about. This is less about a fancy looking deck and more about building confidence in any capital partners you may need to help you start your gym.
#3 Secure Gym Funding
Getting a bank loan for starting a gym, sometimes in the form of an SBA loan, can help give you the capital you need to start your gym. Alternatively, you can use personal savings or a business partner with capital to inject into the business. If you want to start a gym without any money of your own, then getting good at obtaining gym funding by inspiring confidence in those with that money is a critical skill to have. The good news is that if you think through each of these steps to opening a gym, then you will be prepared for almost any question thrown your way.
#4 Choose a Gym Location
As they say, location, location, location. Yes, you need to be online, and yes, you need to have a quality offering, but as discussed in the gym market research phase, you should have a clear understanding of where the best gym location is for your new gym business. And just because it's an easy commute from where you happen to live doesn't mean it will be a profitable gym location!
Read more: How profitable is owning a gym?
#5 Purchase or Lease Gym Equipment
The type of gym you start will obviously heavily impact your gym equipment needs. CrossFit boxes vs big box gyms vs fitness studios will have entirely different needs and cost structures. Do your research and get price quotes on purchasing or leasing gym equipment.
Also, keep in mind that commercial gym equipment prices are much higher than home gym equipment. Your commercial gym treadmills will take a beating; they won't be sitting idle during the day being used as clothes hangars like many a woebegone home treadmill.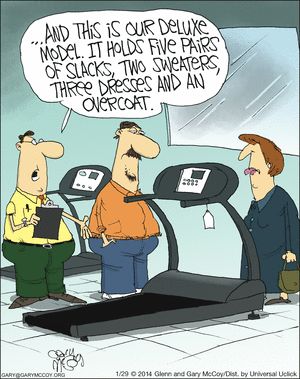 Here is a table detailing the average price range for various types of gym equipment for use in commercial gyms:
| Equipment Type | Price Range |
| --- | --- |
| Treadmill | $2,000 – $10,000 |
| Elliptical Trainer | $1,500 – $6,000 |
| Stationary Bike | $1,000 – $4,000 |
| Rowing Machine | $800 – $2,000 |
| Stair Climber | $1,000 – $3,000 |
| Free Weights | $1,000 – $10,000 |
| Weight Machines | $2,000 – $15,000 |
| Bench Press | $500 – $1,500 |
| Squat Rack | $500 – $1,500 |
| Medicine Ball | $20 – $100 |
| Exercise Mat | $20 – $100 |
| Jump Rope | $10 – $50 |
Please note that these prices are estimates and may vary depending on the brand, model, and condition of the equipment. Additionally, these prices may not include shipping or installation costs. Be prepared to have to repair and replace gym equipment regularly when your gym is hopefully packed to the brim with exercisers using your gym equipment every day.
#6 Hire Gym Staff
Yes, you are going to have to deal with people all day long at your gym. Not just gym members, but gym staff. Some will be good, some not so good, and some truly great. Your hiring will be a key part of your success or failure as a gym owner.
This includes making sure every one on your staff is not only trained but accredited and certified with any of the necessary personal training certification companies.
#7 Develop Gym Policies and Procedures
But if you are a details person, then take heart because implementing top-notch gym policies and procedures are right up there with hiring the right staff for your gym. Even the best, most proactive and initiative-filled gym staff need expectations set with your gym policies and procedures.
Again, gym franchisees have it easy here, but even independent gym owners can take a page from the franchise gym owner playbook. Get creative in your marketing and advertising, not in the basic blocking and tackling of gym standard operating procedures and other basic gym best practices. Talk to those who have run a gym successfully at scale for advice.
Keep in mind that this applies to you, and not just your staff too. Make sure that you have all of the required gym licenses, permits, zoning requirements, and the like.
#8 Market and Advertise Your Gym
Why is gym marketing and advertising important? You can have the best gym in the world with the best people and the best results around, but if no one knows about your gym, or you have some type of brand perception or market mismatch then your gym will not be a success. On the flip side, often those with the best marketing win, even if their product or experience is only so-so. So take heart, your new gym will have time to improve, but what you cannot do is expect to run a profitable gym if you can't acquire gym members and personal training clients.
#9 Train Gym Staff
You know those gym policies and procedures you created? Well, people are people and they tend to ignore or forget things. So if you want your gym to be running like a well-oiled machine then be prepared to invest into gym staff training. Regularly.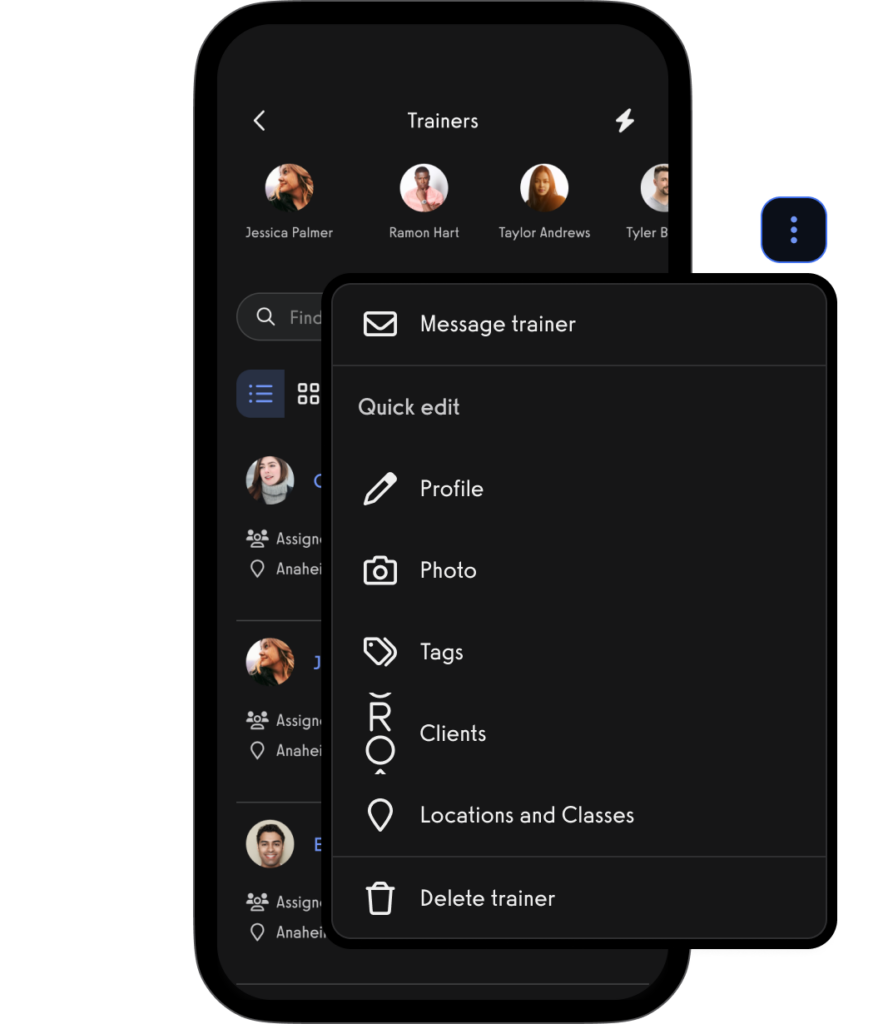 #10 Develop Gym Programs
Which gym packages, products, and services will you offer? Will you offer high ticket fitness sales, low cost memberships, personal training packages? Private or semi-private? Group classes? What times? These are all important decisions to make as you shape your gym program offerings.
#11 Determine Your Target Market
Come on, you should be laser focused in your gym target market after doing market research so you should be chomping at the bit on how to identify this target market and sell into it. Is it weekend warriors? Youth athletes? Yoga moms? College bros? Analyze your surrounding area for the opportunity.
#12 Choose a Business Structure
LLC, C-Corporation, S-Corporation, partnership, it seems like the list just goes on. Here, the answer is easy. Talk to a qualified tax or financial advisor to discuss what options you have and what might be best for your gym. A CPA, financial advisor, and attorney will all be useful allies as you identify the best business structure for your gym business.
You will then be able to do the following:
Choose an official business name
Get Federal and State tax IDs
Open a business bank account (and maybe a business credit card)
Many accountants can help you with all of the above at the same time.
#13 Obtain Gym Insurance
Here are the different types of gym insurance you may want to consider:
General Liability Insurance – This covers the gym for liability claims arising from accidents or injuries that occur on the gym's property.
Property Insurance – This covers the gym's building and equipment for damages caused by events such as fires, storms, and theft.
Business Interruption Insurance – This covers the gym for lost income and expenses if the business is disrupted by an insured event, such as a fire or natural disaster.
Professional Liability Insurance – This covers the gym for liability claims arising from professional mistakes or errors made by staff, such as personal trainers or fitness instructors.
Accident and Health Insurance – This covers the gym for medical expenses and lost income resulting from accidents or illnesses that occur on the gym's property.
Workers' Compensation Insurance – This covers the gym for medical expenses and lost income resulting from workplace injuries sustained by employees.
It's important to review your gym insurance needs carefully and consult with an insurance broker or agent to determine the appropriate coverage for your gym. Keep in mind that gym insurance requirements may vary by state and by the specific risks associated with your business.
#14 Develop a Gym Budget and Financial Plan
Work with your gym financial advisor, accountant, or CPA to create a budget for your gym and a financial plan that will help you start and stay on track.
#15 Negotiate Gym Lease Terms
Your gym lease will be one of your biggest expenses, alongside your personnel costs. Choose wisely. Don't rush into a decision. And negotiate, negotiate, negotiate. And maybe enlist the help of a professional.
#16 Design and Layout Your Gym
This can be fun, but don't go overboard. Remember that gym budget and financial plan? Imagine your accountant frowning in disappointment every time you want to go over budget.
#17 Choose Gym Software
You like how we snuck this one in here, didn't you? Yes, but of course, it's still true! Check out the best gym software to save you time and help you increase revenue.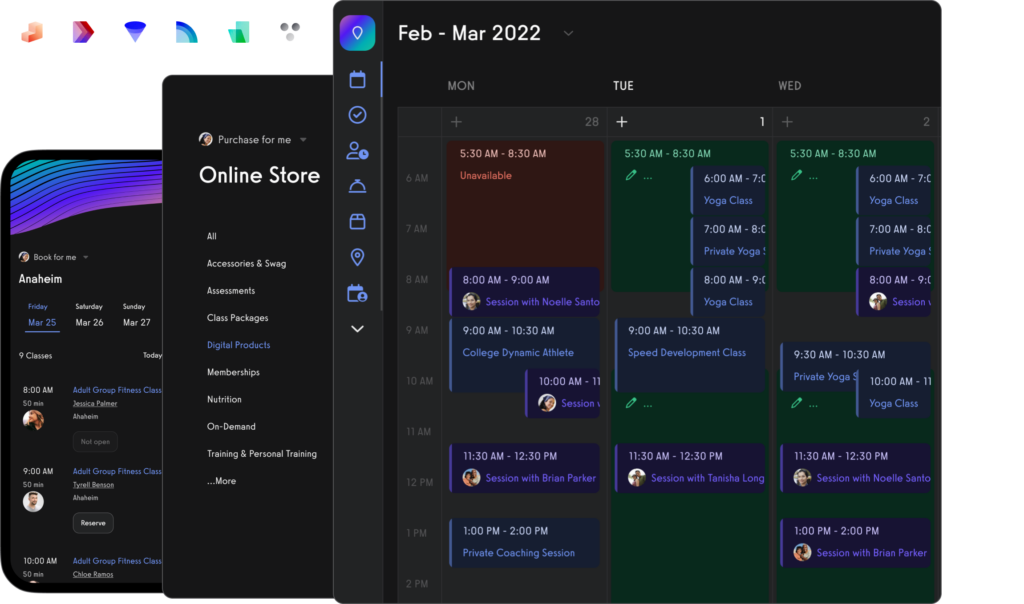 #18 Set Up a Gym Billing System
And you want to bill your gym members, collect gym memberships automatically, not have to chase people down for payment, and do all of those things that every gym owner needs to do in order to have cash coming into the bank account, right? And even better if it could be fully integrated into your software platform, website, online booking, custom branded fitness apps, and more? Yeah, we do that too. Check out our gym payment processing and full gym payments platform.
#19 Establish Local Partnerships
Other local businesses can be complementary to your gym business. Pay extra close attention to the smoothie shops, the supplement stores, and other businesses that your target market also shops at.
#20 Launch Your Gym!
Now it's time to launch your gym! Yes, you can analyze whether you should start a gym, and how to best start a gym, and learn all the steps to owning a gym, and on and on, but at some point, you have to enter the arena, as they say, and just start. We will be cheering you along every step of the way.
What are the initial steps to take when planning to open a gym?
Begin by researching the fitness industry and analyzing your competition in the area. Develop a clear business plan outlining your gym's concept, target audience, and financial projections. Your business plan should also include estimated costs, revenue projections, and a marketing strategy.
What is the estimated cost of opening a gym and what factors affect the overall expenses?
The cost of opening a gym can vary significantly based on factors like location, size, equipment, and services offered. In general, expect to spend anywhere from $50,000 to $500,000 or more to open a gym. Expenses to consider include rent, utilities, equipment, marketing, staffing, insurance, and maintenance.
How do I choose the best location for my gym?
When choosing a location, consider factors like accessibility, visibility, nearby competition, parking availability, and the demographics of the surrounding area. You'll want to ensure that the location caters to your target audience and is convenient for potential members.
What type of gym should I open and how do I determine the target audience?
Consider your personal interests and expertise, as well as the preferences of your target audience. You may choose to open a traditional gym, a specialized fitness studio, or a niche facility catering to specific fitness goals. Identify your target audience based on factors like age, fitness level, and interests, and then tailor your gym's offerings to meet their needs.
What are the legal requirements and necessary permits for opening a gym?
Legal requirements vary by location, but you'll generally need to register your business, obtain a tax ID number, and apply for necessary permits and licenses, such as a business license and health department permit. You'll also need to secure insurance, such as general liability and property insurance, to protect your business from potential risks.
How do I go about selecting and purchasing the right gym equipment?
Research popular gym equipment, focusing on items that will appeal to your target audience and align with your gym's concept. Purchase a mix of cardio machines, strength training equipment, and functional training tools. Be sure to consider both new and used options, as well as leasing arrangements, to find the best fit for your budget.
What strategies can I use to market my new gym and attract members?
Create a comprehensive marketing plan that includes online and offline strategies. Leverage social media, online advertising, and content marketing to reach your target audience. Develop partnerships with local businesses and engage in community events to increase your gym's visibility. Offer promotional deals, referral programs, and incentives to attract new members and retain existing ones.
What should I consider when hiring staff for my gym?
Hire qualified professionals with relevant experience, certifications, and a passion for fitness. Ensure that your team members are aligned with your gym's values and can provide excellent customer service to your members. Consider hiring personal trainers, group fitness instructors, and front desk staff to create a welcoming environment.
How do I manage the ongoing expenses and financial aspects of running a gym?
Track your gym's financial performance by monitoring revenue, expenses, and cash flow. Use accounting software or hire a professional accountant to help you manage your finances. Regularly evaluate your gym's profitability and adjust your pricing, marketing, and cost-saving strategies as needed to maximize your return on investment.
What are some key tips for ensuring the long-term success of my gym?
Focus on providing excellent customer service and a positive gym experience for your members. Continuously invest in equipment maintenance, staff training, and facility improvements. Stay informed about fitness trends and adapt your offerings to meet the changing needs of your target audience. Lastly, prioritize member retention through ongoing engagement and by creating a strong sense of community within your gym.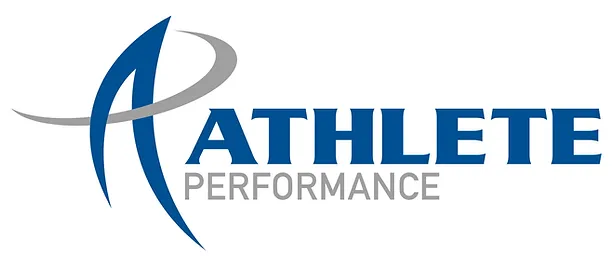 Exercise.com has become an essential piece to our brand and business model. The ease of use and consumer reports have allowed us to maintain great client relationships and rebuild others.
Logan Zagrodnik
General Manager, Athlete Performance
If you want to join the many gym owners utilizing the best gym software to run and grow their gym on the Exercise.com platform, get a demo to see how you can open a gym and grow a gym today.