The best Wodify alternative is Exercise.com. See why your front desk staff practically does an extra WOD just to navigate Wodify.
If you're looking for the best Wodify alternative, see why Exercise.com vs Wodify results in gyms, CrossFit boxes, and fitness businesses upgrading to the fully custom branded Exercise.com gym management software platform to attract more clients, increase revenue, and grow their fitness businesses. Read real Wodify customer reviews to see why customers switch from Wodify to Exercise.com, compare Wodify pricing, and explore Wodify competitors.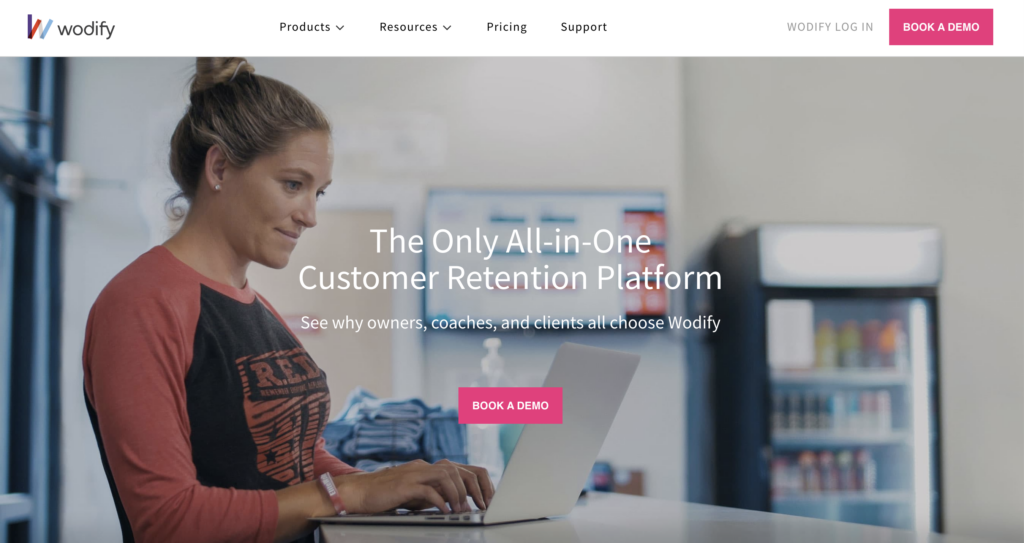 How much does Wodify cost?
Wodify pricing varies based on the size of gym, number of locations, and other factors, but you will need to buy other software to run your business. With Exercise.com you can run your entire business on the best gym management software platform (get a free demo now!).
How good is Wodify?
Managing CrossFit WODs, scheduling, booking, and leaderboards is what Wodify does best, but you will need to buy other software to run your gym.
The Takeaway
There are many Wodify alternatives and Wodify competitors, but gym owners, personal trainers, and other fitness business owners use the Exercise.com all-in-one platform to run their entire business, not just their gym management. If you choose the Exercise.com platform—the best gym management software platform—you can cancel Wodify, cancel Mindbody, cancel Trainerize, and cancel all of the other software platforms you use for all of the following:
Get started with a free Exercise.com demo and see how easy it is to run your entire fitness business on one platform.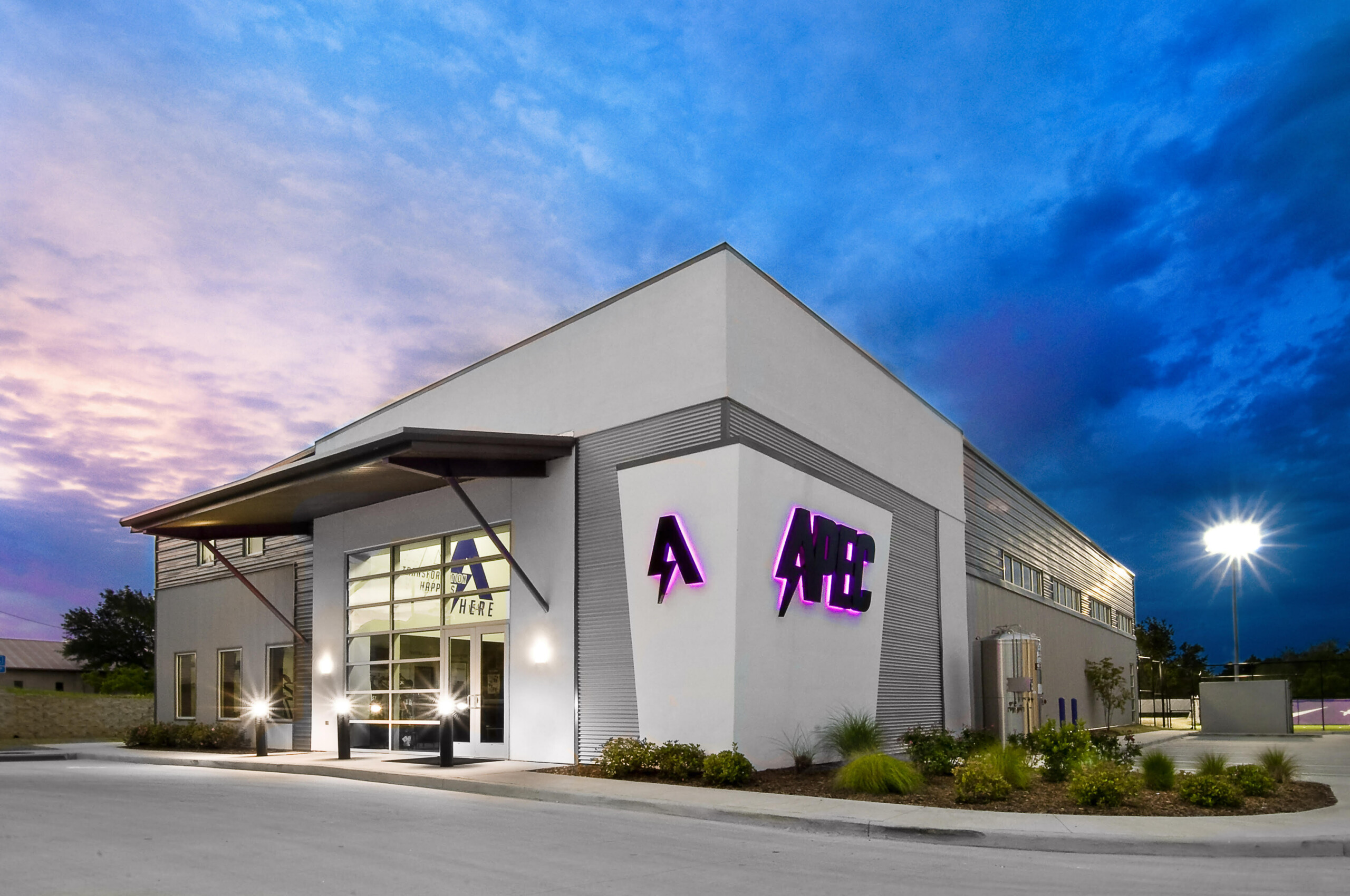 Exercise.com is simply the best. We were using three or four different apps or softwares to do what we can now do all in one with the Exercise.com platform.
Brandon Stroupe
Founder and President, APEC Sports Performance
Read More
: Wodify
What is Wodify?
After taking his first CrossFit class, Wodify founder and CEO, Ameet Shah, realized that part of the class's success had to do with the competition among the participants. This competition was promoted by recordings on a whiteboard for the entire class to see and then more recordings by many individuals to keep track of their own results.
The online and in-app features of Wodify allow CrossFit athletes to track their workouts, log their diet, and view their progress. From an owner's perspective, Wodify attempts to automate class scheduling and building, as well as allow coaches to configure workouts in advance and track various metrics of the athletes.
While Wodify touts itself as gym management software, it is fairly clear that they are content and committed to serving the CrossFit market. Even Shah was quoted, in regards to CrossFit, "That is our addressable market, as we don't intend to expand into other markets." Wodify programming and Wodify workouts reflect that claim.
Wodify Customer Review – CrossFit Fringe
Even in their own niche, Wodify is not necessarily useful to everyone in the market. In 2016, CrossFit Fringe decided to take its business to another company:
"From the spinning wheel of death to frequent down times, Wodify has been suffering from some growing pains, and it's been hurting us as a gym."

– CrossFit Fringe
When a business focuses on a very specific section of the market, it is imperative that they excel in all areas in order to be successful. Clearly, upon review of previous customers, there is some work to be done.
Fitness Business Management Software
Running a business is hard enough without having to use multiple platforms or types of software to encompass all aspects of your day-to-day and overall operation. Exercise.com allows you to do everything in one place. You and your staff no longer have to learn multiple programs to provide exceptional service to your customers. From booking to billing and everything in between, Exercise.com gym management software provides you with a one-stop-shop to fit your needs.
Not only can you find everything you need in one place, but the features are very user-friendly, meaning you and your employees will not need to spend countless hours trying to figure it out. This ease of use also translates into a better experience for their customers. They are easily able to view their progress and track their workouts without the hassle of learning a complicated app.
Let's take a more specific look at the features of Exercise.com compared to Wodify.
Client/Class Scheduling
Wodify was originally created for CrossFit boxes and, therefore, the features reflect the needs of those gyms. Despite offering the ability for gyms to schedule classes and participants to book their spot in advance (and sign in through the Wodify kiosk), Wodify was not built for facilities that offer multiple classes running at the same time in different studios.
Exercise.com, on the other hand, is built for your business. The software easily displays multiple studio locations, allows owners and managers to create visually appealing schedules, and provides members access to book their spot in advance.
The software provided by Exercise.com also is useful for personal training. Schedules can be sorted by trainer, client, or overall schedule to easily see when there are openings. Trainers are also able to schedule recurring appointments for their clients who come in during the same timeframe every week.
Gym/Facility Management
Wodify and Exercise.com both offer gym/facility management features including insights and reports, but many of Wodify's facility management tools are only available with the highest-priced package.
Business Dashboard Reports
With the business dashboard in the Exercise.com software, you are able to generate reports on more than a dozen different categories in whatever timeframe you choose. Not only are you able to view a report on your overall revenue, but you can also get reports on various types of client activities to get a better idea of what services are receiving a higher usage rate and can send performance assessment reports.
With Exercise.com, you get a fully customizable report dashboard where you can easily view all your most frequented reports. This keeps your finger to the pulse of your business at all times so you can make the best decisions for your business. Wodify has a dashboard, but you aren't able to customize which reports are presented or the layout.
Client Automation
Wodify can automate emails for invoices, expiring memberships, class cancellations, and more, but doesn't have any automations that are specific to fitness.
In addition to all the automatic emails Wodify can send, the automation features from Exercise.com keep clients engaged and motivated on their fitness success. A few of Exercise.com automation offerings are:
Automatic Emails and Texts/Other Automatic Features
Automate Workout Delivery
Automate Resource Delivery
Automate Assessment Delivery
Automate Reminders/Alerts via app, text, and email
Dedicated Zapier Support
Both Exercise.com and Wodify have a partnership with Zapier that includes dedicated Zapier support. With over 2,000 apps to choose from, your company's website will be as efficient and user-friendly as possible.
Zapier is only included with Wodify's highest-priced package, but Exercise.com doesn't withhold the benefits of Zapier from any of our customers!
Dedicated Account Manager
At Exercise.com, we take customer service very seriously. We go beyond standard customer service and assign every Exercise.com client works a dedicated account manager. This point of contact is there to address any and all software-related needs. From website redesigns to setting up ecommerce stores, your Exercise.com account manager will help you every step of the way.
Customized Software
Successful businesses have one or more qualities that set them apart as a unique establishment. In order for people to see these qualities, you need to promote them. There is no better way to do that, within your business software, than to customize your website and smartphone app.
When people are searching the web for information on a gym, are they more likely to spend more time on a website with a generic look or one that is fully branded to reflect the mission, vision, and unique qualities of that facility? The answer seems pretty straightforward, and it's one that Exercise.com is happy to provide.
It is also can be very beneficial for owners to be able to manage their business from anywhere using their app. This is not a feature that Wodify provides to its customers.
Custom-Branded
Wodify got its start when its founder recognized that there was a more efficient way to post and record workouts rather than using a whiteboard and a notebook. This is certainly true and there have obviously been other companies, including Exercise.com, which have launched programs to accommodate these needs.
What Exercise.com has done better, however, is customize the template to be specific to your brand. People are no longer talking about the workout they just did at "the gym," they are talking about the workout they did at your gym. Why? Because by customizing your brand, you are building a community. When people feel they are accomplishing something within a community, there are excited to talk about it and invite others to join their community.
By having software that is customized, you are not only visually marketing your brand but you are also encouraging others to market for you by word of mouth.
Wodify allows you to upload a custom logo to the banner of your software and customize a check-in kiosk color. Wodify is vague about how much customization or branding is allowed on its websites. With Exercise.com, you can completely customize and brand your software, app, and website!
iOS & Android Apps
Wodify has an app for iOS and Android, but it is very poorly rated. Users complain of incredibly slow load times, freezing, crashing, inefficient interface, and more. It also has no custom branding or customizable features.
Exercise.com's branded apps for personal trainers are user-friendly, responsive, fully customizable, and branded to your business. You can accomplish any task on our app as you can on the desktop version, including workout creation, client management, reporting, and more! Clients can easily view and log their workouts and communicate with their trainers.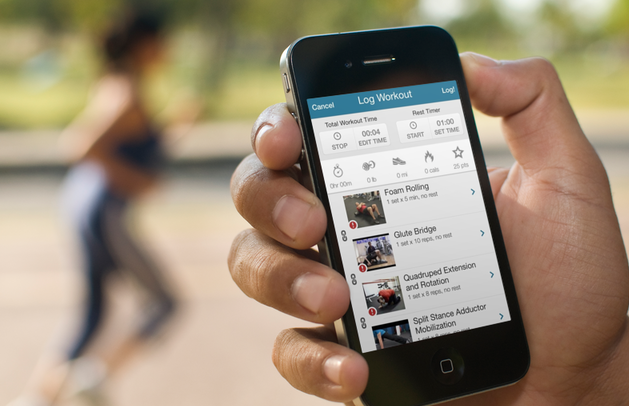 "My custom-branded apps have made my life easier and helped streamline my online training, which in turn has transformed into a pretty awesome additional revenue stream for me and my family."
Tony Gentilcore
Founder, Core Online
Websites
Websites have almost completely taken over phonebooks, newspapers, or other methods from which to gather information about a business. With this in mind, you want a website that delivers all of the information someone may need while giving them a visual representation of your company. Wodify does not offer custom websites unless you purchase their 'Wodify Sites' add-on for $119/month and a $399 launch fee.
Exercise.com does not provide websites (except via integration), but they do provide landing pages and sales funnels.
Security Features
With the amount of sensitive information contained in a software program, you want to make sure it is not going to fall into the wrong hands. For this reason, Exercise.com has the following security measures:
SSL Secure
Privacy Shield Framework
Google Cloud
Marketing Integrations
Wodify and Exercise.com both offer marketing integrations.
At Exercise.com, we made sure to build all of our client engagement features into our all-in-one software. Trainers can chat with clients, send performance assessment data, create and deliver individualized workouts, create workout challenges, and develop leaderboards.
Additionally, we integrate with top marketing platforms for the best customer and client engagement:
MailChimp
ConstantContact
ConvertKit
Zapier
Google Analytics
Facebook Pixel
Ready to see our software in action? Fill out the form below for a demo.
Workout Software
Many gyms and trainers are now trying to optimize their business by providing workouts to their clients or members outside of their time in a class or training session. For these purposes, Exercise.com provides creation and delivery methods to ensure that your workouts are easy to design and even easier to deliver.
Wodify is more limited in its offering for workout creation. It only offers pre-loaded workouts with its add-on Wodify Perform for $49/month. Not only are exercise libraries not as customizable, but they are not applicable to all scenarios, given that the software was initially designed to be used for CrossFit.
Clients are more likely to stay on track and continue utilizing your services if they are having success. By sending them custom workouts and giving them an avenue to track their progress and see success, you are also setting up your business for long-term success. Exercise.com's workout software can help with:
Workout Planning-Personal Training
Nutrition Assistance
Goal Setting
Traveling Athletes
In-Person Clients
Trainer Logging
Online Clients
Hybrid Clients (in-person/online)
Busy Professionals
Workout Creator/Logger
Within the Wodify software, you have the option (for a fee) to receive weekly workouts published into your account. You are then able to tweak these programs to fit the needs of your clients.
There are two main problems with this idea. The first is that, by giving your clients workouts made by a third party, you are not selling your business. You are giving them someone else's design featuring videos or pictures with employees from another company. This does nothing to promote brand loyalty and, in fact, may show your customers that they can find a quality service somewhere else.
The other problem is that, while you may save time utilizing this strategy with only a few clients, you will end up spending more time as your client-base grows and you need to tweak each workout more times to accommodate more people.
With Exercise.com, you can skip these problems. You can build your own custom workouts to deliver to clients. Upload your own videos to promote your business, employees, and show customers why your business is better than the other options they have. A few other features are:
Workout Plan Creator
Intervals
Alternate
Block
Smart Delivery
Custom Exercise Library
Easily Embed Your Videos into Your Platform
Your Descriptions, Workouts, etc
This provides flexible solutions that allow the delivery of custom workouts for any scenario such as:
1-1 Training
Wodify doesn't have 1-1 training capabilities, but the Exercise.com workout software platform gives personal trainers the option to conduct one-on-one training sessions with clients that are looking for that personal touch.
Group Training
Wodify doesn't have the option for group training. With Exercise.com, clients can access group training sessions online in addition to in-person. The Exercise.com group training feature provides the same resources and support as it does for one-on-one training but members benefit from the community and accountability of the group setting.
Online Training
Online training is rising in popularity and Exercise.com was certainly ahead of the curve! Our software allows users to send workouts to any client, at any time, anywhere. You can also sell online workout plans for added profit! This option isn't available with Wodify, so your business would miss out on this opportunity. Only with Exercise.com can you promote your business with online training.
Exercise Library
As stated above, Wodify's exercise libraries are not as customizable and are not applicable to all scenarios.
The Exercise.com exercise library is full of workout demos. Our software also gives trainers the option to upload their own custom exercises and videos to the library as well.
Custom Exercises
By filming yourself performing the movements you've asked your clients to perform, you're showing them that you're invested in their success. Custom exercises are especially beneficial if you are training elderly clients or clients that need modifications due to disabilities, injuries, or chronic illnesses.
TV Workouts
With your Exercise.com software, you can cast videos onto gym television screens during group classes or one-on-one training sessions.
Gym Ecommerce Software
While Wodify software does offer the option for sales to be made either in person or online, it is not clear, at the current time, exactly what types of products or services can be accommodated in this system.
On the other hand, Exercise.com provides gym ecommerce software to increase your revenue through multiple different services.
Payment Processing
Both Wodify and Exercise.com utilize Stripe to accept payments, however, it is not clear as to whether or not Wodify software easily accommodates different forms of billing.
With the Exercise.com software, gym owners have the ability to bill members in multiple ways, depending on the type of service they are using. You can make a one-time sale, send a monthly invoice, and set up custom payments for bundled services or packages.
A gym is able to sell products utilizing a single payment option, memberships using automated billing, or personal training packages with varying price tags and payment options. Best of all, Exercise.com allows you to view all of your invoices in one place so you can easily keep track of your revenue.
Sell Products
Wodify and Exercise.com both allow their clients to sell products online, but Wodify only offers this option with the highest-priced package.
With the Exercise.com software platform's ecommerce capabilities you can sell products like gym merchandise. This allows you to build your business and utilize free advertising by selling shirts, hats, etc., with your brand's logo.
Sell Workout Plans
There is a large market, in most gyms, for people who are looking for a workout to follow but also do not want to utilize the services of a personal trainer. For these people, purchasing a pre-built workout plan is a great option and the Exercise.com software platform's ecommerce capabilities make that possible.
This is a workout, available within your software, that people have access to for life once they make the purchase. You can choose to make the workout look however you'd like, but once the sale is made, it is on the individual to perform it. This could also lead to revenue in the future, once individuals see the benefit of the workouts put together by your personal training team.
Offer Online Workout Memberships
Exercise.com also allows your business to offer pre-built workouts to be automatically delivered to clients on a monthly basis. This can be beneficial for all involved. You optimize your business by having the same workout available for purchase by multiple customers, and these customers receive a high-quality program at an interval that allows them to track their progress.
Additionally, rather than having individuals purchase a pre-made plan, you could also give an option for a program custom-designed to them, which is automatically delivered to them. This gives the client a workout program individualized for them that can also be done at their convenience, rather than on the schedule of a trainer.
Sell Workout Challenges
Competition can be a motivator for many people, and capitalizing on that can be a great move for your business and your members. Having a challenge also promotes a sense of community within a friendly competition, which is good for business.
Exercise.com software provides a platform to both promote the challenge and also accept payments that come in for it from customers.
Fitness Assessment Software
In order to know where you're going, you have to know where you're starting. This is equally as true in fitness as in any other area of our lives. This where having custom fitness assessment software at your facility becomes a valuable asset.
Wodify doesn't have an assessment feature, but everything is included with Exercise.com! We tailor our software to your program to meet your needs. Performance assessments can provide tremendous value to your business, and therefore are included in our pricing.
Assessments
Assessments provide value to both businesses and customers; let's start with the latter.
An assessment gives individuals the opportunity to establish baseline metrics when they begin a fitness journey. The items being assessed can and should be changed, depending on the client's goal, and that is why the customization offered by Exercise.com is so important.
Having a baseline allows clients to see exactly what they have accomplished since starting on their fitness journey. It provides motivation to continue on a program when they can see tangible results. It is much easier for clients to see results in an assessment tracker than trying to remember baseline numbers by themselves.
From a business perspective, many customers don't even know certain areas they may need improvement. Providing an assessment for these individuals allows for an opportunity to discuss how your facility and staff can help correct imbalance, achieve goals, and provide a better overall experience.
The customization offered by Exercise.com allows your facility to give a complete assessment specific to each member that walks in your door. Instead of giving a one-size-fits-all assessment that includes push-ups, wall-sits, and a plank, you can provide something specific to each individual. This will help the customer become more successful and will also lead to revenue for your business.
Performance & Measurement Reports
It is much more difficult to acquire a new customer than to retain an existing one. For this reason, it is important to keep your clients engaged and mindful of their goals and progress. This can be a tedious process, but Exercise.com makes it easy by automating interactions with your clients.
Wodify allows CrossFit participants to input their results in Wodify's kiosk. Wodify also offers a heart rate monitor system called Wodify Pulse for $99/month.
Exercise.com performance health software allows you to deliver recurring assessments, progress photos, and measurements to promote client re-engagement and retention.
Nutrition
Wodify and Exercise.com both offer nutrition tracking (Exercise.com via integration with MyFitnessPal).
Is it easy to transfer from Wodify to Exercise.com?
Yes, Exercise.com offers a smooth migration process for gym owners looking to switch from Wodify to Exercise.com. Our dedicated team will help ensure a seamless transition.
Will Exercise.com transfer all of my data from Wodify?
Yes, Exercise.com will assist in transferring all your data from Wodify to our platform, ensuring minimal disruption to your business operations.
Is there any training for me to switch from Wodify to Exercise.com?
Yes, Exercise.com provides comprehensive training and support to help you transition from Wodify to our platform effortlessly. Our team is dedicated to helping you make the most of our software.
How much does Wodify charge to withdraw and cancel?
Wodify's cancellation fees depend on the terms of your contract and the type of plan you have. To obtain specific information, it is best to review your contract terms or contact Wodify directly.
Is Wodify a CRM tool?
Yes, Wodify includes customer relationship management (CRM) tools as part of its platform. Exercise.com also offers robust CRM tools to help you manage and grow your business effectively.
What company owns Wodify?
Wodify is an independent company founded by Ameet Shah.
How many customers does Wodify have?
Wodify serves thousands of gyms and fitness studios worldwide. However, the exact number of customers is not publicly disclosed.
What is the revenue of Wodify?
Wodify's revenue information is not publicly available. Exercise.com offers customized pricing that suits the needs of your business, ensuring a cost-effective solution.
Is Wodify HIPAA compliant?
Wodify does not specifically advertise HIPAA compliance. Exercise.com, however, is HIPAA compliant, prioritizing data security and compliance with industry regulations to protect your clients' information.
Is Wodify a SaaS company?
Yes, Wodify is a software-as-a-service (SaaS) company, offering its platform as a cloud-based solution.
Can clients see notes on Wodify?
Wodify allows gym owners to add notes to client profiles, which can be viewed by staff and trainers. Exercise.com also supports the addition of notes to client profiles, ensuring seamless communication between trainers and staff.
Is Wodify a payment processor?
Yes, Wodify includes payment processing as part of its platform. Exercise.com also offers integrated payment processing, providing a comprehensive business management solution.
Has Wodify been hacked?
There have been no public reports of Wodify experiencing a significant security breach or hack. Exercise.com takes data security seriously, implementing robust measures such as encryption and compliance with industry standards to protect user data.
Can I send an invoice through Wodify?
Yes, Wodify allows gym owners to send invoices and receipts to clients. Exercise.com also supports invoicing, providing a seamless billing experience for your clients.
Does Wodify provide marketing tools for gym owners?
Yes, Wodify offers a range of marketing tools such as email marketing and promotional campaigns. Exercise.com also provides robust marketing tools, including automated email and SMS marketing, to help you grow your business.
How does Wodify handle customer support?
Wodify provides customer support via email and live chat. However, their support hours are limited. Exercise.com, on the other hand, offers prompt and reliable customer support to ensure that any issues you encounter are resolved quickly and efficiently.
Can I customize Wodify to suit my gym's specific needs?
Wodify offers some degree of customization, but it may not meet all specific needs. Exercise.com is fully customizable, allowing you to tailor the platform to fit your gym's unique requirements, ensuring a perfect fit for your business.
Can Wodify handle multi-location management for gyms with multiple branches?
Yes, Wodify can handle multi-location management. Exercise.com also provides comprehensive multi-location support, making it easy to manage and grow your business, whether you have one location or many.
What kind of hardware is compatible with Wodify (e.g., barcode scanners, cash drawers)?
Wodify is compatible with a range of hardware including barcode scanners and cash drawers. Exercise.com also supports a wide range of hardware, providing a flexible solution that integrates with your existing equipment.
Can I sell products or merchandise through Wodify?
Yes, Wodify allows you to sell products and merchandise directly through their platform. Exercise.com also supports product sales, enabling you to easily sell merchandise, supplements, and more directly from your platform.
Does Wodify have an API for custom integrations?
Yes, Wodify provides an API for custom integrations. Exercise.com also offers a robust API (in alpha focus group), allowing for seamless integrations with your favorite apps and services.
Does Wodify integrate with Salesforce?
Wodify does not natively integrate with Salesforce. Exercise.com, however, can integrate with Salesforce and other CRM tools (via Zapier), helping you manage your customer relationships more effectively.
Does Wodify integrate with Hubspot?
Wodify does not natively integrate with Hubspot. Exercise.com offers integrations with a wide range of marketing tools including Hubspot (via Zapier), enabling you to implement effective marketing strategies.
Does Wodify integrate with Mailchimp?
Yes, Wodify integrates with Mailchimp. Exercise.com also supports integration with Mailchimp, allowing you to send targeted email campaigns to your clients.
Does Wodify integrate with ConvertKit?
Wodify does not natively integrate with ConvertKit. Exercise.com, however, supports integration with ConvertKit and other email marketing tools, providing you with more opportunities to reach out and engage with your clients.
Does Wodify integrate with QuickBooks?
Yes, Wodify integrates with QuickBooks. Exercise.com also offers integration with QuickBooks, making it easier for you to manage your business's financials.
Does Wodify integrate with Zapier?
Wodify does not natively integrate with Zapier. Exercise.com, on the other hand, can integrate with Zapier, which opens up possibilities for thousands of additional integrations, making it a more flexible choice for your business.
Does Wodify integrate with ADP?
Wodify does not natively integrate with ADP. Exercise.com can integrate with ADP, providing a more streamlined payroll and HR management process.
Does Wodify have an app?
Yes, Wodify has a mobile app available for both iOS and Android devices. Exercise.com also offers a fully customizable mobile app, allowing your brand to stay front and center while providing your clients with a top-tier experience.
What are the benefits of the Wodify app?
The Wodify app allows clients to book classes, track workouts, and manage their account from their mobile device. With Exercise.com, your clients can also book classes, track workouts, view workout plans, log workouts, manage their account, and more.
Can you make money with Wodify?
Yes, gym owners can use Wodify to manage their business and generate revenue through class bookings, appointment scheduling, and product sales. Exercise.com provides a comprehensive platform that not only helps manage your business but also offers numerous avenues for revenue generation.
How do I get the most out of Wodify?
To get the most out of Wodify, gym owners should take advantage of the platform's features for class scheduling, appointment booking, and client management. With Exercise.com, we provide not only these features but also a wide range of tools to help you manage and grow your business, such as marketing automation, business dashboards and reports, and custom-branded apps and websites.
Does Wodify have a scheduling tool?
Yes, Wodify includes a scheduling tool that allows gym owners to schedule classes and appointments. Exercise.com provides a robust scheduling system that can handle class schedules, appointments, and more, making it easier to manage your day-to-day operations.
Who are Wodify's competitors?
Wodify's competitors include Exercise.com, SugarWOD, Glofox, Zen Planner, and others. Exercise.com offers a comprehensive, all-in-one software platform that stands out among competitors, providing you with all the tools you need to manage and grow your fitness business.
How do I run payroll on Wodify?
Wodify allows you to run payroll reports that can be exported for payroll processing. Exercise.com integrates with ADP for payroll, providing a more streamlined and efficient process for managing payroll.
Can clients build their own workouts on Wodify?
No, Wodify does not offer a feature for clients to build their own workouts. However, with Exercise.com, your clients can receive custom workout plans from their trainers, and trainers can create and deliver workout plans directly through the app.
How do I cancel my Wodify subscription?
To cancel a Wodify subscription, you should contact Wodify customer support directly. With Exercise.com, we strive to provide such exceptional service and value that you'll never want to leave!
Can you use PayPal on Wodify?
Wodify does not natively integrate with PayPal. Exercise.com also does not integrate with PayPal.
What are the fees for Wodify?
Wodify's fees vary depending on the size and needs of the business. Pricing is available upon request. Exercise.com offers transparent pricing with no hidden fees, ensuring you know exactly what you're paying for.
How much does Wodify take from payments?
Wodify takes a percentage of each transaction as a processing fee, which varies depending on the type of payment and other factors. Exercise.com doesn't take a percentage of your sales, allowing you to keep more of your hard-earned revenue.
Does Wodify take a percentage of sales?
Yes, Wodify takes a percentage of each transaction as a processing fee. With Exercise.com, fees vary based on type of charge.
How much is Wodify monthly?
Wodify's pricing varies depending on the size and needs of the business. Pricing is available upon request. Exercise.com offers flexible pricing options tailored to your business needs.
Is Wodify secure?
Wodify takes measures to ensure the security of its platform and client data. Exercise.com is also dedicated to providing a secure platform. We are fully HIPAA compliant and adhere to all relevant security standards, making sure your data and your clients' data is safe and secure.
Does Wodify offer a custom-branded app?
Wodify offers a mobile app, but it is not fully customizable to your brand. With Exercise.com, however, you get a fully custom-branded app that keeps your brand front and center, enhancing your client's experience and boosting brand loyalty.
Does Wodify provide performance health assessments?
Wodify offers some performance tracking features, but it does not have a comprehensive performance health assessment tool. Exercise.com provides a complete performance health software platform, which includes assessments, workout performance tracking, and nutrition tracking, ensuring your clients can get a well-rounded view of their health and progress.
Does Wodify offer client engagement tools?
Wodify offers some client engagement tools, but they might be limited. Exercise.com provides a variety of ways to engage with your clients, including performance tracking, workout creation and delivery, nutrition tracking, and automations for better communication.
Can Wodify handle high-volume gyms?
Wodify can support high-volume gyms, but its capabilities might be limited. Exercise.com is built to scale with your business, whether you're a small boutique gym or a large fitness franchise, offering a robust feature set designed to handle high-volume needs.
Does Wodify provide staff management features?
Yes, Wodify provides some staff management features. However, Exercise.com offers comprehensive staff management capabilities, including task management, scheduling, role-based permissions, and more, helping you manage your team effectively.
Can clients see their workout history on Wodify?
Yes, Wodify allows clients to view their workout history. Exercise.com also offers this feature and goes a step further by providing a complete performance health software platform where clients can track their workout performance, nutrition, and more, all in one place.
Does Wodify offer a trial period?
Yes, Wodify offers a trial period. Exercise.com also offers a demo, allowing you to see firsthand how our software can be customized to the unique needs of your gym.
Does Wodify support contactless check-in?
Wodify does support contactless check-in. Similarly, Exercise.com supports a seamless check-in process and also offers a variety of other features to help make your gym's operations more efficient and convenient for your clients.
Wodify Pricing
We have touched on certain elements of the Wodify software options and minimally on price, but here is a more comprehensive breakdown of Wodify pricing. Please note that, in the features portion of the table, the Grow option also contains everything from the Engage option, and the Promote option also includes everything from the Grow and Engage options.
There are four add-ons available that can be applied to each of the three core options listed above. These add-ons are not inclusive of each other, meaning that they are priced individually and each add-on contains separate components from the others.
Wodify Alternatives
The needs of businesses in the fitness industry are constantly evolving and, as long as this is the case, more and more competitors will try to find their way into this space. Below, we have listed a few of Wodify's competitors. All pricing is based on available information at the time of writing.
SugarWOD
Zen Planner
Mindbody
Vagaro
PushPress
The Bottom Line: Pros and Cons
Choosing the right software is important to the success of your business. It could mean the difference between just staying afloat or increasing your revenue. Despite the importance of this decision, it does not have to be a difficult one.
We believe that Exercise.com provides the most inclusive option for businesses, and we are confident that it is the clear choice for you.
Wodify Pros and Cons
One of the most prominent downsides to Wodify is that it was built for CrossFit box gyms and that remains its identity today. While many of the features may apply to facilities in more broad or other niche markets, a software designed specifically for one niche will always have a difficult time meeting the needs of a wide range within the market.
It is also difficult to purchase everything you need, with Wodify, without paying for features that you don't need. While the minimum price tag is $49 per month, it is unlikely that this option will meet all of your needs. If you were to utilize every add-on available with Wodify, you could end up paying up to $755 per month, as well as a $399 website launch fee.
Finally, Wodify also lacks unlimited client management, automated workout engagement, and has limited integration options without taking advantage of an add-on.
Exercise.com Pros and Cons
Exercise.com is set apart from its competitors, particularly Wodify, by the full customization offered within the software. Your company's brand can be represented with a custom app and website utilizing your logo and colors, but you can also customize the function of the software to make it work specifically for your business.
You have the opportunity to customize performance health assessments, automate emails and workouts to engage clients, and access reports to help grow your business.
Best of all, Exercise.com includes all of its features at one price. You tell us your needs and your business vision and we will deliver software to provide you with the best opportunity to succeed. There are no add-ons to deal with or decisions to make as to whether you can get by without a specific service because it costs extra. There are no guessing games with Exercise.com. You get everything you need without having to pay for anything you don't.
Now that you have the details, you can make the best, informed choice for your business. You certainly have options when it comes to choosing your path for success, but we believe that Exercise.com is the clear favorite to help your business reach its goal.
Does Exercise.com provide the services and features that you consider to be most important to your business?
If, after reading the details above, you feel that Exercise.com could provide benefits for your business, request a demo today.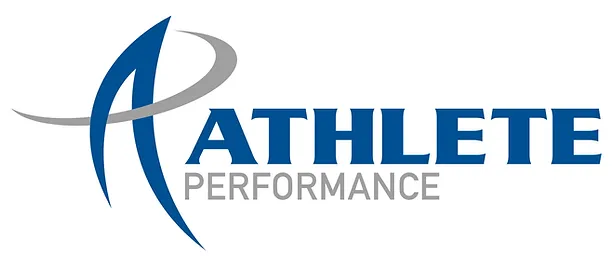 Exercise.com has become an essential piece to our brand and business model. The ease of use and consumer reports have allowed us to maintain great client relationships and rebuild others.
Logan Zagrodnik
General Manager, Athlete Performance