The best Glofox alternative is Exercise.com. Don't get outfoxed. Get a real glow up with Exercise.com.
If you're looking for the best Glofox alternative, see why Exercise.com vs Glofox results in gyms and fitness businesses upgrading to the fully custom branded Exercise.com gym management software platform to attract more clients, increase revenue, and grow their fitness businesses. Read this Glofox review to compare Glofox pricing, read Glofox customer reviews, and explore Glofox competitors.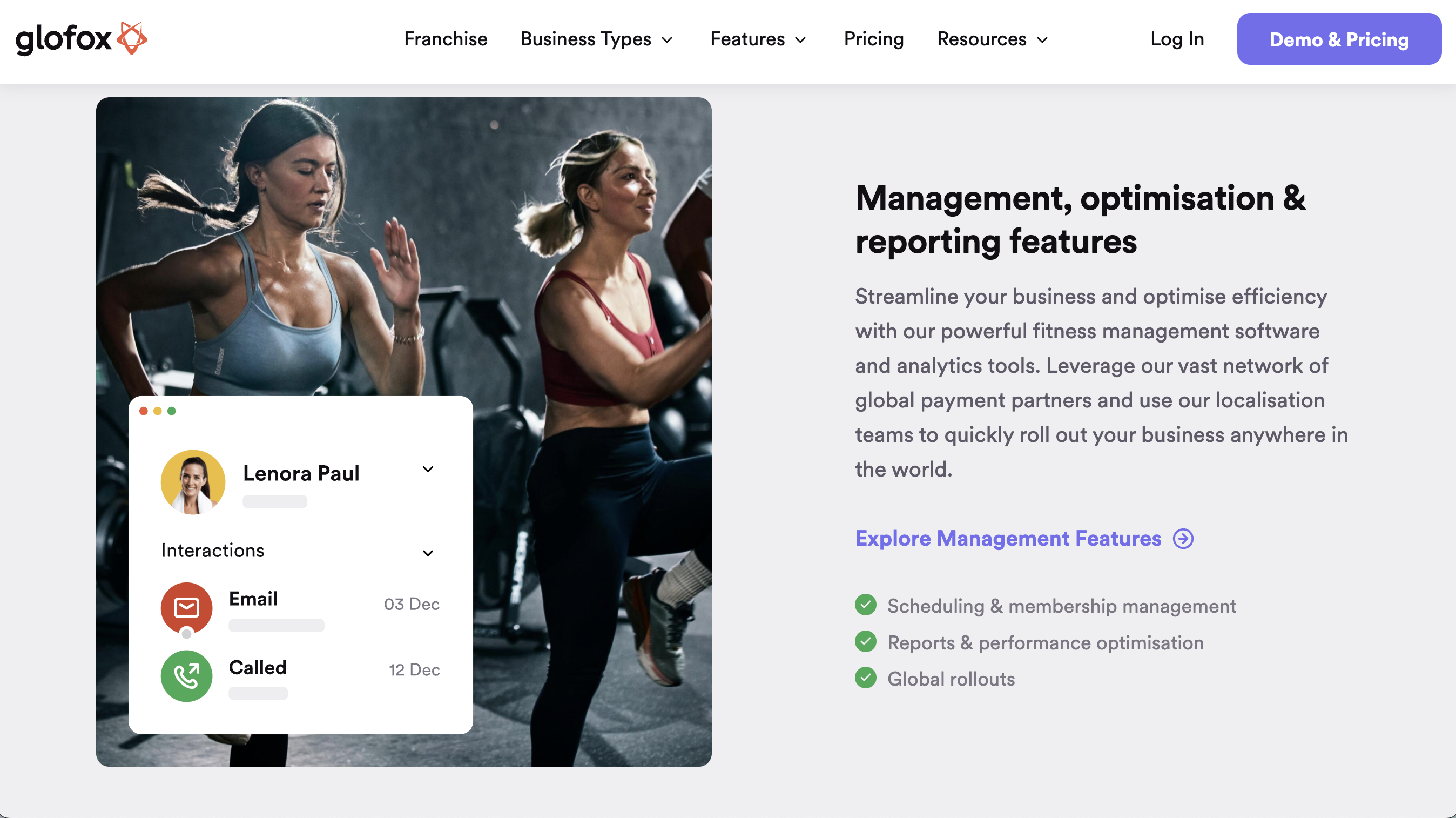 With the ABC Fitness Solutions acquisition of Glofox complete and the combination resulting in "ABC Glofox", be sure to also check out more detail on how to use ABC Fitness Solutions and how to use Glofox, information on ABC Fitness Solutions pricing and Glofox pricing, and then see why Exercise.com is also the best ABC Fitness Solutions alternative.
How much does Glofox cost?
Glofox pricing varies based on the size of gym, number of locations, and other factors, but you will need to buy other software to run your business. With Exercise.com you can run your entire business on the best gym management software platform (get a free demo now!).
How good is Glofox?
Managing gym's scheduling and booking needs is what Glofox does best, but you will need to buy other software to run your gym.
The Takeaway
There are many Glofox alternatives and Glofox competitors, but gym owners, personal trainers, and other fitness business owners use the Exercise.com all-in-one platform to run their entire business, not just their gym management. If you choose the Exercise.com platform—the best gym management software platform—you can cancel Glofox, cancel Mindbody, and cancel all of the other software platforms you use for all of the following:
Get started with a free Exercise.com demo and see how easy it is to run your entire fitness business on one platform.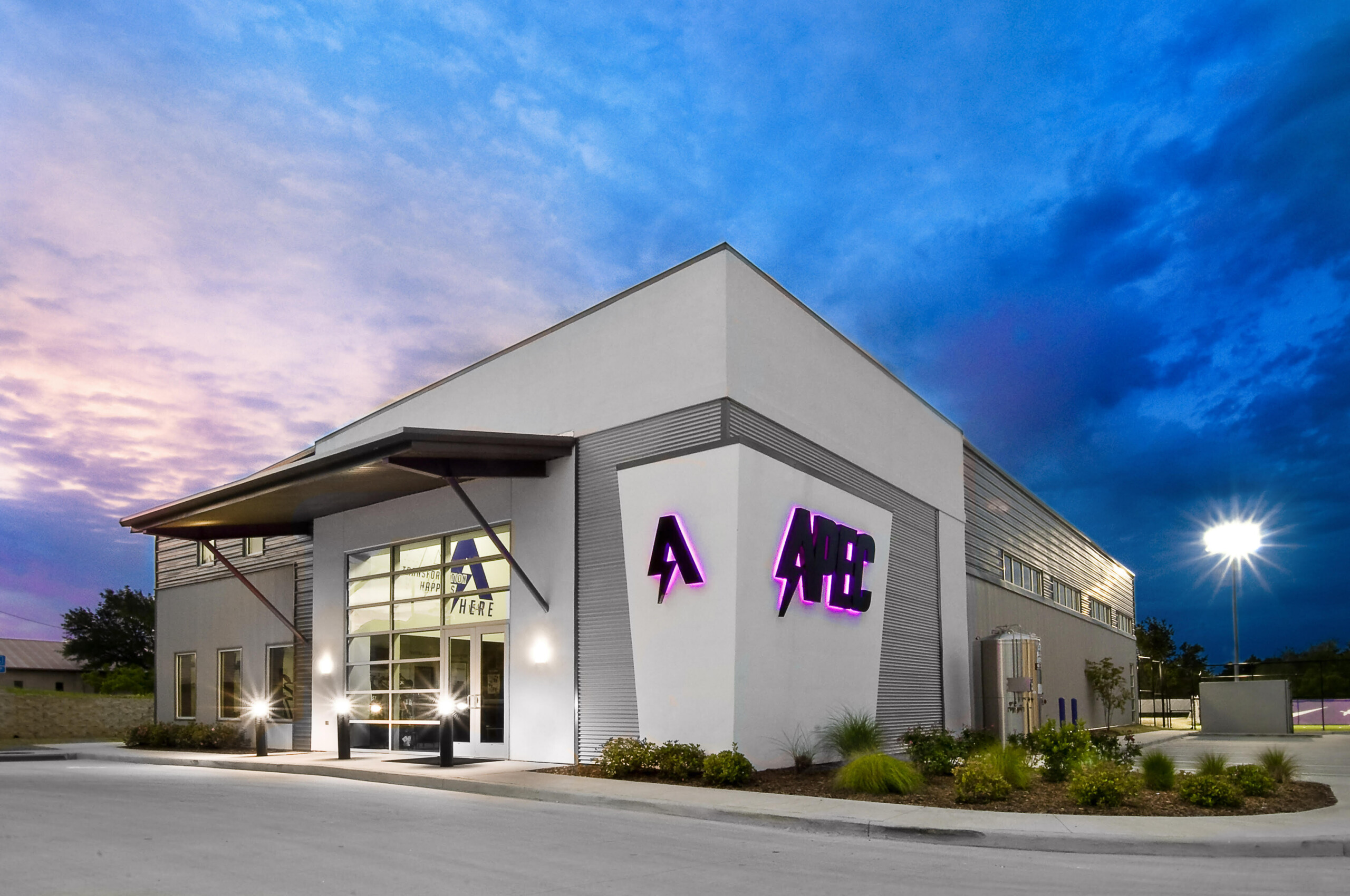 Exercise.com is simply the best. We were using three or four different apps or softwares to do what we can now do all in one with the Exercise.com platform.
Brandon Stroupe
Founder and President, APEC Sports Performance
Read More
: Glofox
What is Glofox?
Founded in 2014, Glofox is a club management system that manages daily mundane admin tasks, handles scheduling and booking services, performs basic reporting, processes payments, customizes your website and app, sends automated push notifications and emails, and more. Glofox is targeted towards gyms, health and fitness centers, and specialized fitness boutiques.
Glofox allows members to make ecommerce payments for memberships and service credit packs. Memberships allow unlimited bookings within a billed time period. Service credit packs are one-time purchased credits that are only applied to certain classes, courses, or appointments. Memberships allow convenience to use any service, while credit packs allow members to only pay for services they want.
Glofox's website and app are very visually appealing and easily catch the eye. User reviews remark on how their customers are pleased with the overall look of the website and app. But do the features perform reliably, or does the visual appeal cover up underlying glitches and shortfalls? Keep reading to find out!
Glofox Reviews
See how reviews of Glofox compare to reviews of Exercise.com. (Click here to read Exercise.com reviews).
Why, of course, every business has negative reviews, and Glofox is no exception. Here are some sample Glofox negative reviews published on G2:
No support response for 7 weeks

What do you like best about Glofox?
simplicity and functionality whent it's working.

What do you dislike about Glofox?
Every week for 7 weeks we are remaiding and waiting for support response for problem solving. If you are not ready to solve the issue right now, we want to cancel our glofox membership! This is not acceptable!

What problems is Glofox solving and how is that benefiting you?
not solving at all.

– Andrius, G2
Pre-sales and post-sales vastly different. Overpromise, underdeliver. Highly regretted. Avoid them

What do you like best about Glofox?
UI is good. But many things don't work properly. Support tickets never get solved despite claims of being escalated as priority to senior management. Dubious company. Suggest others to find other software

What do you dislike about Glofox?
Full of bugs and glitches. Even the basic functions are not working reliably. The worst is that their technical support only replies to this all the time: "Things are being worked on, can't give any timeline, but we will be sure to give updates when we have it." We have more than 20 opened tickets with them now and all of them are unresolved with some since 2 months ago. The customer success officer in charged of us has changed 3x since onboarding in March.

Recommendations to others considering Glofox:
Just avoid. It is too late when you have migrated all your customers data over.

What problems is Glofox solving and how is that benefiting you?
Customers get charged despite not getting their bookings etc. Displays are inaccurate, app notifications not working—a long list of problems impacting daily business operations badly. More resources put in to work around their numerous technical problems—many customer recoveries to do. The reputation of our business badly affected. The customer success officer in charge of us has changed 3x since onboarding in March.

– Zedong, G2
How effectively Glofox might manage your business depends on what Glofox package you purchase. The company's lowest package, Growth, doesn't offer much business support. While the Experience package is a step in the right direction, it's still missing key elements to manage a business. This means the (most expensive) Operations package is Glofox's best option. So how does the Operations package compare with the Exercise.com gym management software?
Glofox Client/Class Scheduling
Glofox has many standard calendar and booking features like other competitors, such as adding and managing classes, trainers, events, and membership details. However, a quick skim of Glofox reviews on Capterra will show that one of the most common glitches with GloFox is its calendar and booking system.
Some examples Glofox users share include: scheduled classes and events randomly disappear, deleted or expired sessions randomly reappear, current member information will be lost or deleted member information will reappear. More than one review reported the trainers and staff randomly disappear from the system!
Not only are these glitches confusing to staff and customers alike, but they can also cost a business or a trainer a lot of time and money! Imagine the frustration of losing profit over a scheduled class that the system randomly deleted, or the time spent re-entering staff or customer information. Managers don't have time to double-check that everyone and everything is correctly recorded in the calendar! Your calendar and booking feature should be completely accurate and reliable.
Other reviews on Glofox's calendar report that the center can't block off days that the gym is closed, like for holidays or staff training. There are no recurring appointment features; members who come for their same session at the same time every week must always manually book their session–and trainers know how a "stolen" session can be very upsetting to some members!
Finally, each class must be manually added and deleted in the calendar. If you had a new HIIT class scheduled every Wednesday at 6 PM for 12 weeks, you would have to manually enter each of those 12 classes into the schedule with all the class information. If the class was retracted from the schedule, you must manually delete each of the 12 classes. Or perhaps the instructor got the flu and had to cancel a class last minute, Glofox users report there's no way to message participants through the app of the change and must be contacted via the information provided in their member profile.
While Glofox may have a seemingly on-par calendar and booking system as their competitors, it's actually riddled with glitches that make it unreliable. Some of the scheduling inadequacies could confuse or frustrate customers, or not save you much time at all.
On the other hand, the Exercise.com platform is the reliable software that puts you at ease. View and book appointments on your up-do-date schedule from anywhere, on any device. All staff and member information are securely stored so it's not lost or randomly deleted. And communicate instantly with individual or group clients easily through your custom-branded app!
Best yet, your calendar layout and features can easily be personalized to your style and preferences. With the Exercise.com customizable platform, you can choose the scheduling features you want to help effectively manage your business!
Glofox Gym/Facility Management
Glofox offers several types of reporting, such as trainer and class insights, member insights, revenue analysis, transaction tracking, and attendance tracking. With these reports, managers can track which trainers and classes are consistently booked, what members have completed payments, which memberships are soon to expire, how often members check in, and track and analyze revenue.
While Glofox offers more reports than some of its competitors, it still only offers the most basic reports. Any manager knows that a plethora of reports are needed to examine a business from all angles so it can be the most profitable, and GloFox users acknowledge these reporting deficits.
Glofox user reviews note that the provided reports are very basic and their businesses would benefit from more detailed reports. Even more concerning, several users confirm that the reports are inaccurate:
"All the reports are completely wrong. From revenue generation to members, to leads, to no shows, literally nothing works… We have a huge discrepancy in our revenue. 2/3 of the revenue reported by Glofox is wrong."
Inaccurate reporting creates significant problems for a business! Reports not only help you manage your current business size, but they also help you make smart decisions to grow your business. Inaccurate and misleading reports can be detrimental! In order to ensure reliability, managers need to double-check Glofox's reports, adding another managerial duty to their plates.
But with Exercise.com, you get tons of easy-access, accurate reports for sales, subscriptions, and charges. Exercise.com goes beyond Glofox's basic reports with business management reports for all of your services, training, staff and clients, tax and payroll reports, shared packages report, ecommerce commission reports, and more! Most importantly, our reports are trustworthy–the way reports should be–so you can make the best decisions for your business.
Glofox Business Dashboard Reports
Both Glofox and Exercise.com have the ability to generate business reports and a dashboard for easy viewing and analyzing your most frequented reports. Exercise.com's business dashboard features standard and customizable reports which enable you to keep your finger on the pulse of your business. Our dashboard is easily customizable, giving you free-range to how you want to analyze your business or filter information.
Glofox Client Automation
Effortlessly stay in control of scheduling and membership renewals by utilizing Exercise.com automatic notification settings. These push notifications can be sent through the app, text, and/or email, or a customizable combination. Additionally, Exercise.com software automatically:
Sends clients workout plans, videos, and more
Sends resources and files for easy client access
Sends clients their fitness assessments
Charges and receives payments
Sends reminders and alerts for appointments or classes via app, text, and email
If done manually, these mundane tasks eat away at your valuable time and make trainers less productive. Exercise.com software performs these tasks automatically, which significantly frees up your schedule and keeps trainers engaged with their clients. Personalized notifications remind customers of their appointments, inform members of new classes, or to pay a due balance at their convenience with the privacy and security of Stripe.
Glofox Zapier Support
Like Exercise.com, the Glofox partnership with Zapier includes dedicated Zapier support and access to over 2,000 apps that you can integrate into your custom website and apps for added efficiency.
Glofox Custom-Branded Apps
Glofox and Exercise.com are proud to offer fully customizable websites and smartphone apps for your fitness center. Keeping your customers engaged with your individual brand is key to growing your business. Let's examine the ways Exercise.com emphasizes and prioritizes customization so you can confidently grow your business!
Glofox Custom-Branded Landing Pages
Highlight your unique brand and help it stand out in a highly competitive fitness market with your own customized website and app! Our comprehensive platform is completely customized to your needs, preferences, and style. Have your brand name and company's motto front and center, your staff and classes professionally presented, multiple social media plug-ins, testimonials, and more!
Fine-tune the details so your website and app feel authentically yours with custom colors, language, integrations, features, custom dev, and so much more. Having a personalized, professional website and app boosts customer loyalty by keeping your customers engaged in your brand as they access their fitness plans and make payments.
Glofox iOS & Android Apps
Glofox and Exercise.com both offer customizable mobile apps.
Exercise.com's branded apps for personal trainers are fully customizable and can match colors, logo, and verbiage across platforms for a consistent look. We also offer custom dev tools for clients.
Exercisers using these custom mobile apps can view schedules, book classes, view custom-made workouts, track or highlight workouts, view and enter challenges, monitor progress toward goals, and more. Staff and trainers can also use the app to create, plan, and deliver workouts, add exercises or notes, track progress, engage with clients, automate reminders and notifications, and more.
Glofox Integrations
Glofox integrates with services like Facebook, MailChimp, Stripe, and your fitness center's website. Additionally, GloFox and ClassPass can be integrated together as well. But many fitness centers use other programs for marketing and member management. If you currently use a program not listed by Glofox, you must convert all of your information into a program Glofox integrates in order to benefit from the Glofox integration features. That's a lot of program changes!
With Exercise.com, we make the transition to our platform easy by seamlessly integrating Facebook, MailChimp, and your personalized website, plus:
ConstantContact
ConvertKit
Zapier
Google Analytics
Facebook Pixel
We integrate more programs to help you succeed!
Glofox Workout Software
A key difference between Glofox and Exercise.com management software is our workout and creation delivery system. Glofox does many things to help manage a business, but it has no features to support personal trainers with their clients. There is no workout creation, nutritional plan, performance assessment, or delivery system in Glofox's Operations package.
Investing in Glofox means personal trainers (and their clients) must use a second program–or go old-school with paper handouts–to create and follow their workout and nutritional plans. This is not only an inefficient use of funds (as managers must invest in a second software for workouts) but can also be frustrating and confusing for clients to switch between apps or keep track of their papers.
With Exercise.com, you have a streamlined and professional package where everything is in one place! Clients can view the class and appointment schedules, securely pay for their slot, have access to all their workouts, nutrition plans, and performance assessments, and message with their personal trainer, all in the same custom-branded app! Best yet, there's no need to invest in another program, which saves you money in your bottom line.
Let's check out the exciting features of the Exercise.com workout software!
Glofox Workout Creator/Logger
Glofox does not have a workout creator or workout logger. The versatile Exercise.com software platform allows trainers to fully engage each unique client so they can reach their maximum potential. Whether a client is in-person, online, a traveling athlete, a busy professional, or a hybrid client (in-person/online), every client receives the highest standard of personalized care through communication in the Exercise.com app. Trainers can easily send workout and nutrition plans and updates, videos, resources, and more!
Communication between trainer and client is crucial to answer questions, maintain accountability, and boost motivation. While this is especially helpful for retaining traveling clients or busy professionals, everyone appreciates instant communication with their trainer! Our app's custom messaging feature keeps trainers in contact with clients for increased customer satisfaction.
Glofox 1-1 Training
Glofox does not offer 1:1 training for personal trainers. Exercise.com allows trainers to customize their clients' next set of workouts with our workout plan creator to best fit the client's needs and goals. Choose from your library of instructional methods, such as videos, pictures, intervals, alternates, blocks, modifications, descriptions, individualized instructions and reminders, and notes.
These plans are easy for trainers to create and clients to follow! With our smart delivery feature, workout plans are sent to clients in your custom-branded app. With our on-the-go accessibility, clients can perform and log their workouts anywhere! Trainers can fully support and engage their clients by seeing a client's logged workouts and fitness progress.
Glofox Group Training
Glofox does not offer group training. With Exercise.com you can offer group training packages at your facility or organize online group training sessions for added profit! For example, if you are leading a group kickboxing workout, you could have the workout pulled up on a few mobile devices around the room for the clients to work out with a partner. Alternatively, you can broadcast the workout and demonstration videos for everyone to see on your facility's television monitors.
Glofox Online Training
Glofox offers limited online training options. With Exercise.com, the workout creator helps in-person or hybrid clients stay on track, it's particularly helpful for training and retaining traveling or online clients. With a few clicks, trainers can provide a variety of workouts to keep clients engaged and motivated while also being performed anywhere. Clients can use the messaging feature to ask trainers questions, and trainers can moderate the logged workouts.
Glofox Exercise Library
Glofox has a limited exercise library. With Exercise.com software, what sets you apart from competitors is through our customized workout designs and extensive exercise video and instructional libraries. Easily integrate the platform with your YouTube or Vimeo account for a personalized touch. Create your own exercise descriptions and instructions with pictures of proper form. These files are saved in your workout database for easy client assignments, saving you valuable time!
Again, this customized workout design and library is not supported by Glofox. It's a feature you only get with Exercise.com!
You can add your own custom exercises with videos to the Exercise.com exercise library for that added personal touch at no additional charge.
Glofox TV Workouts
Glofox offers limited TV workou functionality. With Exercise.com, you can cast videos onto gym television screens during group classes or one-on-one training sessions for added engagement and a personal touch when training clients or groups.
Glofox Ecommerce Software
The Glofox API has limited ecommerce and point of sale opportunities: customers can make payments for memberships, appointments, or classes, and gyms can sell physical items through a store feature. However, the store only allows one transaction to be made at a time. This inconvenience minimizes the effectiveness of the store feature and does little to sustainably grow your business.
On the other hand, Exercise.com also accepts online and mobile payments, but our program grows your business with sustainable profit and customer engagement! How is this done? Check out some of the most popular ways our customers use the Exercise.com gym ecommerce software.
Glofox Payment Processing
For both Exercise.com and Glofox, Stripe, a secure and reliable third-party payment processor, is used to accept automatic payments and ecommerce purchases. But multiple reviews show that Glofox payments suffer from payment glitches, such as billing customers following the completion of their pay period, billing previous clients, and class credits disappearing after payment was processed. Maggie R. writes,
"Glofox has double-charged MULTIPLE students with no evidence on our end. Students have come up to me and shown me bank statements that I had 2x charges that were invisible from my side of the world. Scary."
Although Exercise.com uses Stripe to process payments, Exercise.com programming avoids these glitches so customers can confidently make payments in your app or website. This will increase customer satisfaction and encourage more purchases!
Glofox Digital Products
Glofox offers limited digital product sales. With Exercise.com ecommerce software, you can sell gym merchandise, sponsored products, and more for added revenue.
Sell Workout Plans
For many reasons, some clients may need to take a break from regular gym attendance. Maybe their job hours changed, maybe they had a new baby, or maybe they are stretched too thin in their personal life. Some might stop working out altogether, hoping to get back to it someday, while others might try a home-based workout program. Unfortunately, both of these options often result in membership attrition.
With the Exercise.com platform, you can prevent attrition and keep your members engaged in your brand by building and selling your own customized workout programs and plans. When time allows, members can be welcomed back to their fitness center family without skipping a beat.
These programs are also an excellent alternative for members who need extra guidance, accountability, or motivation but can't afford a personal trainer. Offer a variety of levels, styles, and lengths to keep customers interested! The more options you offer, the more you increase customer engagement and lower your rate of attrition. Not to mention, it boosts your business revenue!
Offer Online Workout Memberships
As previously mentioned, Exercise.com software allows you to personalize programming for each individual client. Choose to automatically deliver workouts or nutritional plans to online clients on a daily, weekly, monthly, or annual basis, which takes another managerial load off of your back!
Sell Workout Challenges
Retaining members is the key to a profitable fitness center, but membership retention is often elusive. What is the most effective way to retain members? By creating a positive gym culture.
One of the best and most popular ways to build a positive gym culture (and thereby build customer loyalty) is to run frequent workout challenges. These are a fun way for gym members to catch a competitive spirit and cheer for other gym members. The more loyalty members have to your fitness center's brand, the more your business will grow.
Exercise.com software makes workout challenges easy through customization and automation! All you have to do is award the winner!
Glofox Fitness Assessment Software
Glofox does not offer fitness assessment functionality. Assessments are not only essential to membership retention but are a huge part of a personal trainer's job! They ensure safety, aid in creating effective workouts, and track progress. Without them, trainers and clients alike will feel lost.
Performance assessments are taken at the beginning of a fitness journey and periodically through a training period. These allow clients to see their baseline, need for improvement, goals that have been and are yet to be met, and progress made. Performance assessments are the objective data used to motivate your clients!
Glofox can store members' personal data in their system to process payments and schedule appointments, but it doesn't track or save performance assessments. The Exercise.com platform aids in membership retention by helping clients stay on track to meet their goals. Put another way: the assessments in our software help your business grow! This is another way Exercise.com supports business growth where Glofox does not.
Assessments
Exercise.com's fitness assessment software provides a simple layout for trainers to easily record standard or customized performance assessments so trainers spend less time inputting data and more time with their clients.
Once completed, trainers use the gathered data to adjust their clients' workout and nutritional plans for increased effectiveness. With automated delivery, trainers can further engage and motivate their clients by sending performance assessment results to their clients' inboxes!
Glofox Performance & Measurement Reports
Glofox offers limited performance and measurement reporting. Exercise.com software enables trainers to automatically send PDFs, resources, nutrition plans, and more to their clients. Everything is kept in one place so customers can easily access all their health and resource information. Customers will be highly satisfied as they see more holistic results, aiding in customer retention.
Glofox Nutrition
Fitness experts know that while workouts are crucial to achieving fitness goals, it's only a piece of the puzzle. Diet, nutrition, education, and incorporating consistent healthy habits are essential to transforming a client's life with lasting health results. Exercise.com software goes beyond workout creation to support all aspects of improving client health, including nutrition tracking.
Glofox Pricing
So, how much does Glofox cost?
Here's a list of the provided features under the Experience (previously called Silver), Growth (previously called Gold), and Operations (previously called Platinum) packages:
Glofox has a three-tiered pricing system:
Experience Package (previously called Silver): $129/month
Growth Package (previously called Gold): $219/month
Operations Package (previously called Platinum): $309/month
Whatever your budget can afford, it's important to remember that Glofox is not as comprehensive as it appears. At a minimum, you'll still need other programs to deliver and save workout programs, nutritional plans, and performance assessments. But other provided features that aren't up to par (like reporting and ecommerce) may require additional programs in order to capitalize on opportunities. (A Glofox demo can be requested prior to signing up for a Glofox membership.)
This isn't the case with Exercise.com! With dozens of automated and customized services, our comprehensive program includes everything you need to grow your business.
Glofox Competitors
Besides Exercise.com, other competitors to Glofox include:
Acuity Scheduling
Mindbody
RhinoFit
Zen Planner
SportsEngine
Vagaro Fitness Software
Trainerize
PTminder
WellnessLiving
PushPress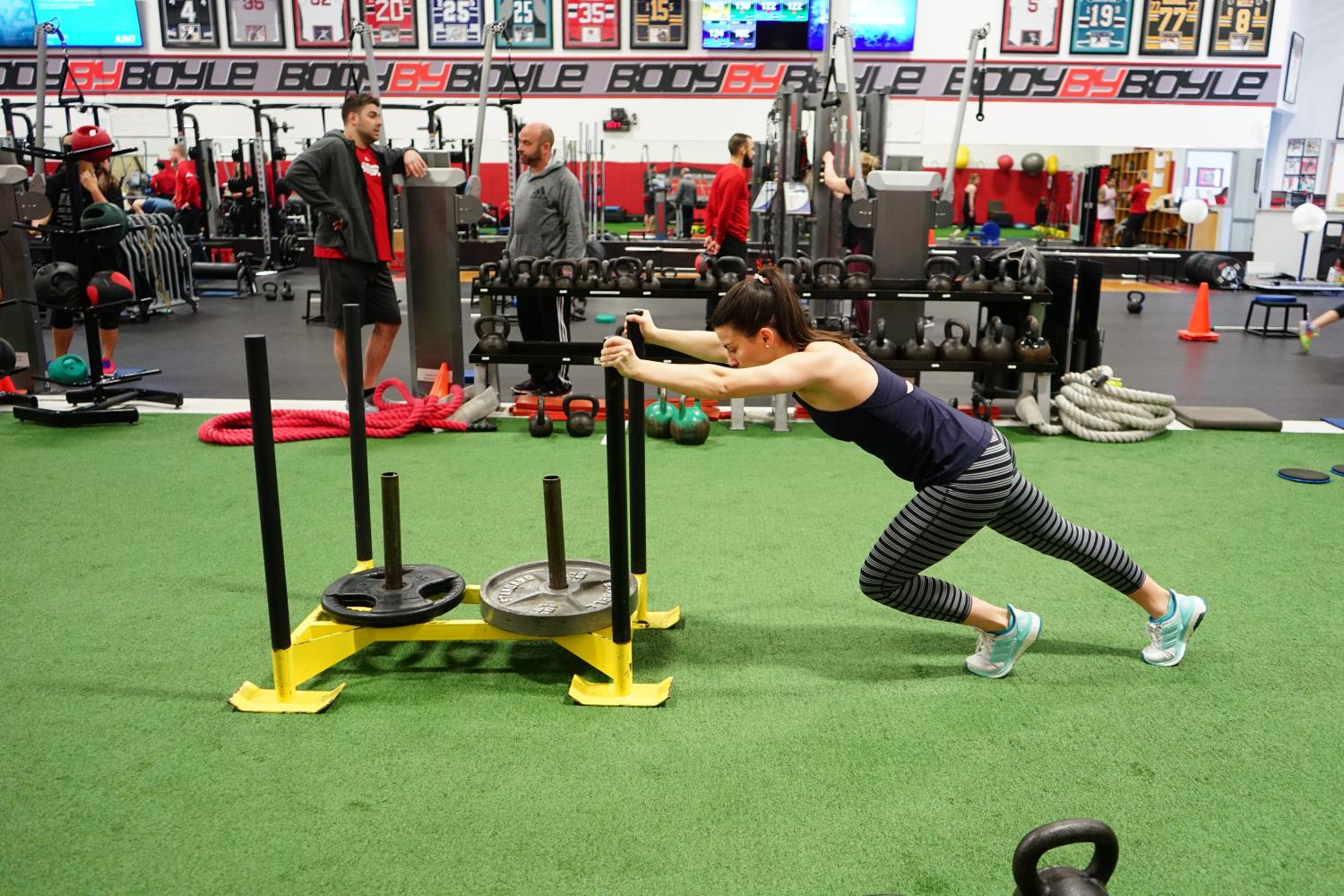 "The Exercise.com team is amazing, and their all-in-one software is more than we ever expected! All of this is made possible by a high-quality team."
Mike Boyle
Co-Founder, MBSC
Is it easy to transfer from Glofox to Exercise.com?
Yes, Exercise.com offers an easy migration process for gym owners who want to switch from Glofox to Exercise.com.
Will Exercise.com transfer all of my data from Glofox?
Yes, Exercise.com will transfer all of your data from Glofox to Exercise.com.
Is there any training for me to switch from Glofox to Exercise.com?
Yes, Exercise.com provides comprehensive training and support to ensure a smooth transition from Glofox to Exercise.com.
How much does Glofox charge to withdraw and cancel?
Glofox's cancellation fees depend on the terms of the contract and the type of plan that you have. It is best to review the terms of your contract or contact Glofox directly for more information.
Is Glofox a CRM tool?
Yes, Glofox includes customer relationship management (CRM) tools as part of its platform.
What company owns Glofox?
Glofox was acquired by ABC Fitness Solutions on Aug 2, 2022.
How many customers does Glofox have?
Glofox has over 4,000 customers worldwide.
What is the revenue of Glofox?
Glofox's revenue is estimated to be in excess of $10m per year.
Is Glofox HIPAA compliant?
Glofox is not specifically designed for healthcare providers and does not advertise HIPAA compliance. However, the platform does offer some security features that may meet HIPAA requirements. Exercise.com is HIPAA compliant. Read more about Exercise.com security.
Is Glofox a SaaS company?
Yes, Glofox is a software-as-a-service (SaaS) company.
What are the key features of Glofox?
Glofox offers a suite of features designed to streamline the management of fitness businesses. These features include a robust scheduling tool for classes and appointments, CRM tools for managing client relationships, a mobile app for both clients and gym owners, payment processing capabilities, and various integrations with other popular software such as Salesforce, Hubspot, Mailchimp, ConvertKit, QuickBooks, Zapier, and ADP.
Does Glofox offer marketing tools for gym owners?
Yes, Glofox does provide marketing tools for gym owners. The platform includes capabilities for email marketing, push notifications, and promotional campaigns. Additionally, its integration with CRM tools helps gym owners to target their communications and promotions effectively.
How does Glofox handle customer support?
Glofox offers customer support through multiple channels. Users can reach out to the support team via email or phone during business hours. They also provide a comprehensive help center with guides and tutorials to help users navigate and use the platform effectively.
How customizable is Glofox for a gym's specific needs?
Glofox offers a certain level of customization. Gym owners can tailor class schedules, membership plans, and pricing structures to their needs. However, for more complex or unique needs, it's recommended to reach out to Glofox directly.
Does Glofox offer any unique features that set it apart from competitors?
One of Glofox's unique features is its dedicated mobile apps for both gym owners and clients. These apps provide a streamlined experience for booking classes, managing schedules, and handling payments. The owner's app allows for on-the-go management of the gym, while the client's app enhances the user experience with easy booking and account management.
How does Glofox handle membership management?
Glofox's platform includes a comprehensive membership management system. Gym owners can create various membership plans, track member attendance, manage renewals and cancellations, and send automatic reminders and notifications.
Does Glofox offer any reporting or analytics tools?
Yes, Glofox provides reporting and analytics tools. These tools allow gym owners to track key business metrics such as revenue, attendance, member retention, and more. The analytics can help identify trends and inform decision-making.
Does Glofox support multi-location management for gyms with multiple branches?
Yes, Glofox supports multi-location management, making it a suitable choice for gym chains or franchises. The platform allows gym owners to manage schedules, memberships, and payments across multiple locations from a single dashboard.
What kind of hardware does Glofox support (e.g., barcode scanners, cash drawers)?
As a software platform, Glofox primarily integrates with software tools and systems. For specific hardware compatibility such as barcode scanners or cash drawers, it's best to reach out to Glofox directly about specific hardware products, but yes, Glofox does support certain types of hardware.
Can I sell products or merchandise through Glofox?
Yes, Glofox offers a point-of-sale (POS) system that allows gym owners to sell products or merchandise directly through the platform. This system can handle in-person and online sales, making it easy to sell gym merchandise, equipment, and supplements.
Does Glofox have an API for custom integrations?
As of the last update, Glofox does not publicly advertise an API for custom integrations. For specific integration requirements or custom solutions, it's recommended to contact Glofox directly.
Can clients see notes on Glofox?
Yes, Glofox allows gym owners to add notes to client profiles that can be seen by staff and trainers.
Is Glofox a payment processor?
Yes, Glofox includes payment processing as part of its platform.
Has Glofox been hacked?
Glofox has not reported any major security breaches or hacks.
Can I send an invoice through Glofox?
Yes, Glofox allows gym owners to send invoices and receipts to clients.
Does Glofox integrate with Salesforce?
Yes, Glofox integrates with Salesforce.
Does Glofox integrate with Hubspot?
Yes, Glofox integrates with Hubspot.
Does Glofox integrate with Mailchimp?
Yes, Glofox integrates with Mailchimp.
Does Glofox integrate with ConvertKit?
Yes, Glofox integrates with ConvertKit.
Does Glofox integrate with QuickBooks?
Yes, Glofox integrates with QuickBooks.
Does Glofox integrate with Zapier?
Yes, Glofox integrates with Zapier.
Does Glofox integrate with ADP?
Yes, Glofox integrates with ADP.
Does Glofox have an app?
Yes, Glofox has a mobile app for clients and a separate app for gym owners. Glofox offers a mobile app for both iOS and Android devices.
What are the benefits of the Glofox app?
The Glofox app allows clients to book classes, schedule appointments, and manage their account from their mobile device. Gym owners can use the app to manage their schedule, track attendance, and communicate with clients.
Can you make money with Glofox?
Yes, gym owners can use Glofox to manage their business and generate revenue through class bookings, appointment scheduling, and product sales. Additionally, Glofox offers a referral program where businesses can earn rewards for referring new customers.
How do I get the most out of Glofox?
To get the most out of Glofox, gym owners should take advantage of the platform's features for class scheduling, appointment booking, and client management.
Does Glofox have a scheduling tool?
Yes, Glofox includes a scheduling tool that allows gym owners to schedule classes and appointments.
Who are Glofox's competitors?
Glofox's competitors include Exercise.com, GymMaster, Zen Planner, Wodify, Club OS, and others.
How do I run payroll on Glofox?
Glofox offers integration with ADP for payroll processing, but businesses may also choose to use a third-party payroll provider.
Can clients build their own workouts on Glofox?
No, Glofox does not offer a feature for clients to build their own workouts. However, businesses can use the platform to schedule and manage their own classes and training sessions.
How do I cancel my Glofox subscription?
To cancel a Glofox subscription, businesses should contact Glofox customer support directly.
Can you use PayPal on Glofox?
Yes, Glofox offers integration with PayPal for payment processing.
What are the fees for Glofox?
Glofox's fees vary depending on the size and needs of the business. Pricing is available upon request.
How much does Glofox take from payments?
Glofox takes a percentage of each transaction as a processing fee, which varies depending on the type of payment and other factors.
Does Glofox take a percentage of sales?
Yes, Glofox takes a percentage of each transaction as a processing fee.
How much is Glofox monthly?
Glofox's pricing varies depending on the size and needs of the business. Pricing is available upon request.
Is Glofox secure?
Yes, Glofox takes measures to ensure the security of its platform and client data, including encryption and compliance with industry standards such as PCI DSS and HIPAA.
If you're ready to grow and manage your business with a software that can be customized to your business, book a demo with Exercise.com now.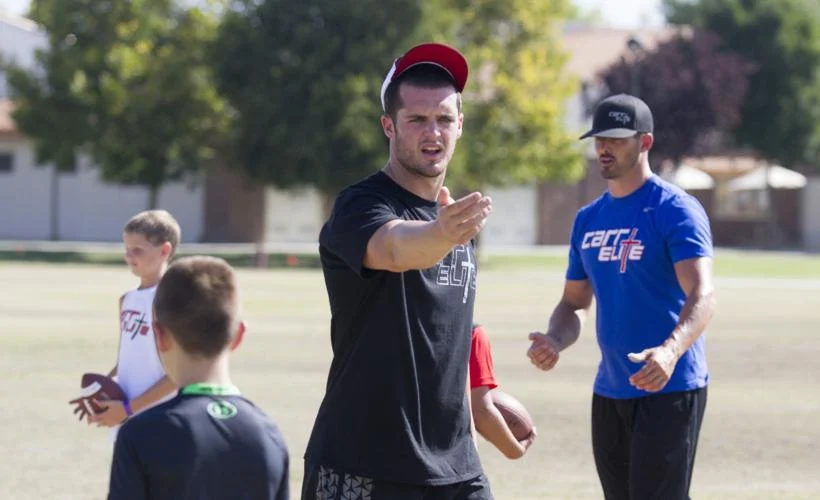 Exercise.com has enabled our company to expand in ways we couldn't imagine possible. It is much easier to get our programming out to not only our local clientele but also new clientele throughout the world as well as our professional athletes in different cities.
Eric Mahanke
Head Strength & Conditioning Coach, Carr Elite
Glofox Bottom Line: Pros and Cons
Choosing the right management software can be the difference between a thriving, growing business and one that doesn't gain any momentum. While Glofox has many important management features, it's not the comprehensive package of Exercise.com. Our platform is here to help your business flourish! It's easy for managers, trainers, and customers to use, which boosts customer satisfaction, aids in retention, and creates raving fans.
Glofox Pros and Cons
Glofox has the right ideas by offering scheduling, reporting, and complete customization for websites and apps. Unfortunately, there are many glitches with programming that leads to staff and client frustration. The reporting features are basic, inaccurate, and unreliable, the software frequently has trouble processing payments, and it only integrates a few common marketing programs.
But what's more important than potential programming glitches is what Glofox doesn't offer, such as workout creation, nutritional planning, performance assessments, and dozens of ecommerce opportunities. Glofox might manage your business well if you escape glitches, but it's Exercise.com software that will grow your business.
Exercise.com Pros and Cons
The Exercise.com All-In-One platform takes the brunt of managerial duties, encourages staff and trainer productivity, and avoids any client frustration of switching between apps. Additionally, Exercise.com software aids your business by:
Increasing your business's efficiency and revenue through easy-access reporting and unlimited marketing integrations.
Engaging customers with your custom-branded website and app.
Customizing workout and nutritional plans for every client to maximize their fitness potential.
Capitalizing on every ecommerce opportunity to better engage members.
Providing an easily-accessible scheduling and booking experience for your staff and customers.
Exercise.com is the platform that helps you manage and grow your business for years to come. Streamline your business with the convenience of one software that delivers a professional, personalized customer experience every time.
Interested in learning more? Book a demo today!