The best Pike13 alternative is Exercise.com. Beware Friday, the 13th. Avoid the 13th floor. And watch out for Pike13...
If you're looking for the best Pike13 alternative, see why Exercise.com vs Pike13 results in gyms and fitness businesses upgrading to the fully custom branded Exercise.com gym management software platform to attract more clients, increase revenue, and grow their fitness businesses. Read real Pike13 customer reviews to see why customers switch from Pike13 to Exercise.com, compare Pike13 pricing, and explore Pike13 competitors. Then you can make a decision on choosing the best gym management software that will get results for your gym!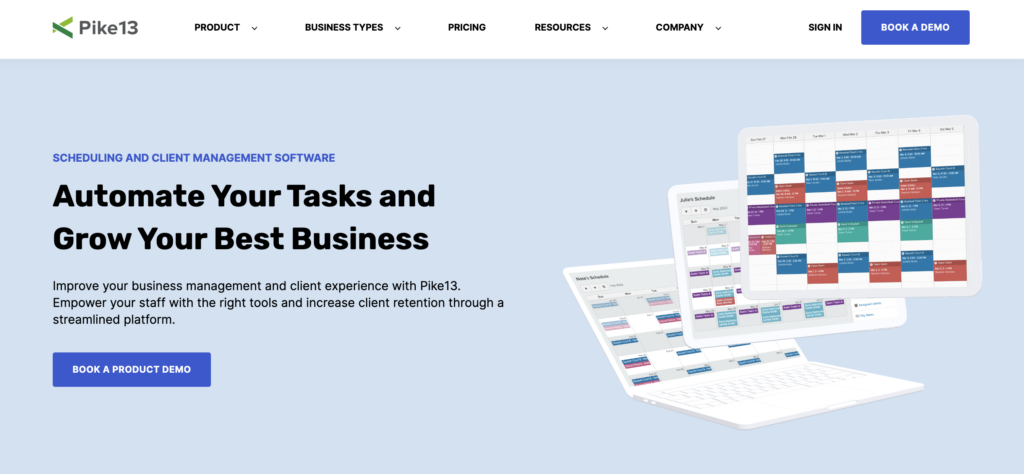 Why Exercise.com Is The Best Pike13 Alternative
Choosing the right gym management software is crucial for the success of your fitness business. While there are many options available, we believe that Exercise.com provides an unrivaled platform that makes it the best alternative to Pike13. Here's why.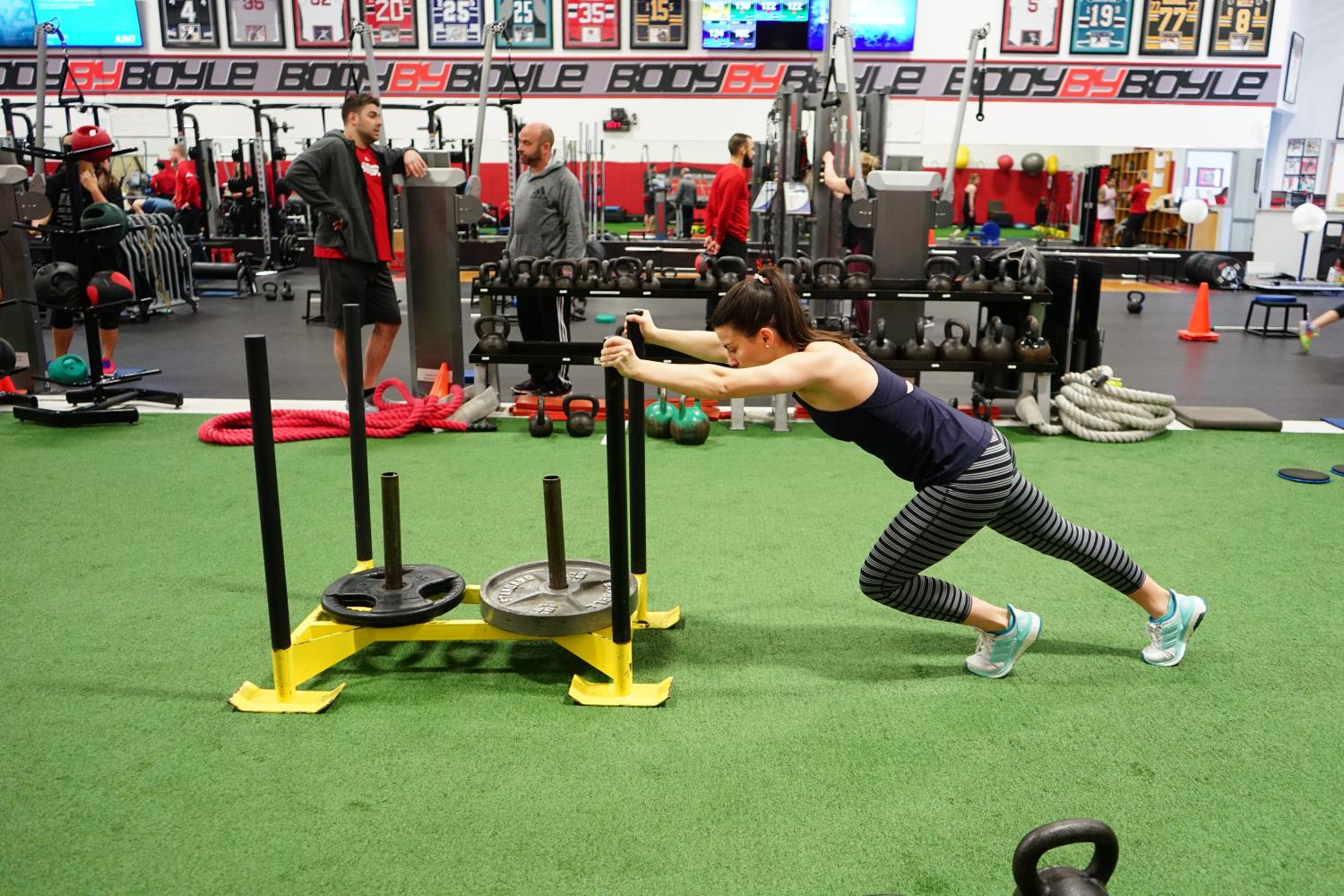 "The Exercise.com team is amazing, and their all-in-one software is more than we ever expected! All of this is made possible by a high-quality team."
Mike Boyle
Co-Founder, MBSC
Comprehensive and Easy Data Transfer
Switching software platforms can often seem daunting due to the potential loss of valuable data. With Exercise.com, there's no need to worry. Our team ensures a seamless transition from Pike13, with comprehensive data transfer that leaves no client or business data behind.
Extensive Training and Support
Exercise.com provides extensive training and support to ensure your transition from Pike13 is smooth and hassle-free. Our dedicated team is available to help you understand and utilize our platform's features to their fullest potential.
No Hidden Costs
Unlike Pike13, Exercise.com does not charge additional fees for setup, data transfer, or cancellations. We believe in transparent pricing, allowing you to budget effectively without any unpleasant surprises.
Comprehensive CRM and Additional Tools
Exercise.com is not just a Customer Relationship Management (CRM) tool—it's an all-in-one gym management software. While Pike13 provides CRM functionality, Exercise.com combines this with a multitude of additional features, including workout creation, nutrition tracking, and e-commerce capabilities.
Fully Customizable Platform
Each fitness business is unique, and a one-size-fits-all software solution is rarely adequate. Unlike Pike13, Exercise.com offers a fully customizable platform that can be tailored to suit your specific business needs and branding.
Superior Integrations
While Pike13 offers some integrations, Exercise.com provides a larger array of popular third-party integrations like Zapier, Mailchimp, ConvertKit, and more. This ensures your business has all the tools it needs to run smoothly and efficiently.
Better Customer Support
Exercise.com is known for its superior customer service. We provide prompt, reliable, and helpful support to ensure any issues you encounter are resolved quickly and efficiently.
Robust Security Measures
Security is a top priority at Exercise.com. We employ robust security measures including secure SSL certificates, privacy shield framework, and regular third-party audits to ensure your data is protected.
More Than a Gym Management Software
Exercise.com is more than just a gym management software. It's a comprehensive platform designed to help you grow and manage your fitness business effectively. From workout creation and delivery to e-commerce, marketing, and business dashboard reports, Exercise.com provides everything you need to succeed.
While Pike13 may offer a viable solution for some, the comprehensive features, customizability, superior support, and robust security of Exercise.com make it the best alternative. Don't leave your gym's success to luck—choose a platform that supports your business every step of the way. Choose Exercise.com.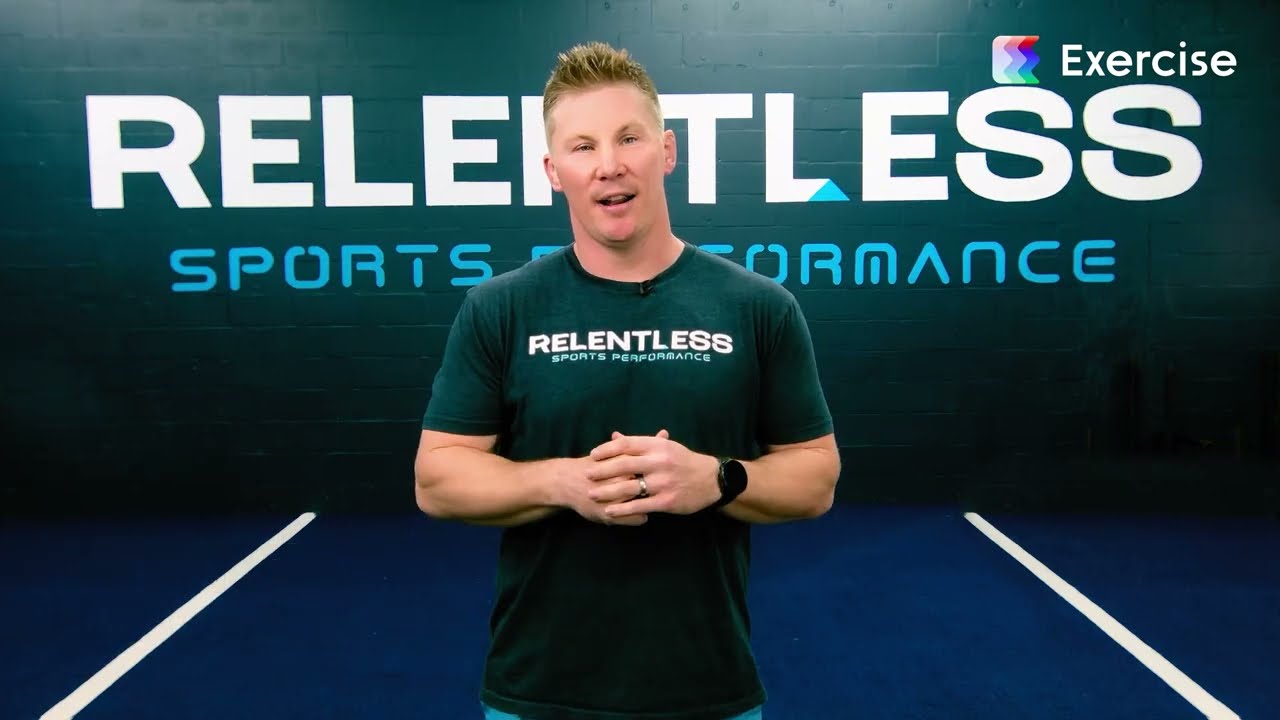 If you want to offer an elite service for the end user you need to get with the times and use elite level software that is intuitive, visually appealing, and effective. That is exactly what Exercise.com delivers to its clients.
Jimmy Myers
Owner/Trainer, Relentless Sports Performance
How much does Pike13 cost?
Pike13 pricing varies based on the size of gym, number of locations, and other factors, but you will need to buy other software to run your business. With Exercise.com you can run your entire business on the best gym management software platform.
How good is Pike13?
Managing gym scheduling, booking, and billing is what Pike13 does best, but you will need to buy other software to run your gym.
Pike13 Reviews
See how reviews of Pike13 compare to reviews of Exercise.com. (Click here to read Exercise.com reviews).
Why, of course, every business has negative reviews, and Pike13 is no exception. Here are some sample Pike13 negative reviews published on G2:
Buggy and inconsistent. The billing process is painful. It doesn't invoice your customers just automatically bills them and you have to be very careful about who is going to get charged which is hidden unless you check each family individually. The system doesn't automatically prorate or let you apply discounts like multi class or sibling easily. It is also hard to have multiple account managers for a class. They let you store notes on sessions but you can't pull this data out of the system. Very buggy and support can be obnoxious and condescending. It is also expensive for what it is.

I do not recommend. There are better calendar tools that let customers request makeups, trials, and drop and enroll easily. These other tools also have better ledger and invoicing creating a clear paper trail and can automatically calculate sibling discounts and multi class discounts using a table and can also prorate automatically. And these other tools offer all that and are cheaper!

I used this software for a year to schedule classes. I was constantly frustrated by its bugs and limitations. It was so difficult to do many things like get a simple class roster. Once I left the franchise, I was able to switch to kids activity management software which had more functionality that I needed like printing rosters or contacting the parents in a class.

– Amy P., G2 Validated Reviewer
Overpromised and underdelivered.

Customer Service Attitude: They don't care once they have your money. Make sure you put a note on your calendar one year out or your service contact will be renewed. Don't expect to speak with anyone over the phone, everything is done through email.

I was indifferent about the on boarding process. The guy belittled me several time about coding and whatnot. I was a graphic and website designer by trade and on numerous occasions he talked in circles to try to confuse me. Basically their software doesn't allow for many custom changes and they would prefer to confuse you instead of being straight forward about it.

Text messaging: This is not default on the product. I was told that it was. All clients have to enable the feature. When you are dealing with 200+ clients you don't want to have to go through this process with every single client on how to sign up, sign on, go through all of their individualized settings – just to set up a text message.

Interface: The interface is very straight forward. There isn't any real customizations on it. You get what you get.

– G2 Validated Reviewer
The Takeaway
There are many Pike13 alternatives and Pike13 competitors, but gym owners, personal trainers, and other fitness business owners use the Exercise.com all-in-one platform to run their entire business, not just their gym management. If you choose the Exercise.com platform—the best gym management software platform—you can cancel Pike13, cancel Trainerize, and cancel all of the other software platforms you use for all of the following:
Get started with a free Exercise.com demo and see how easy it is to run your entire fitness business on one platform.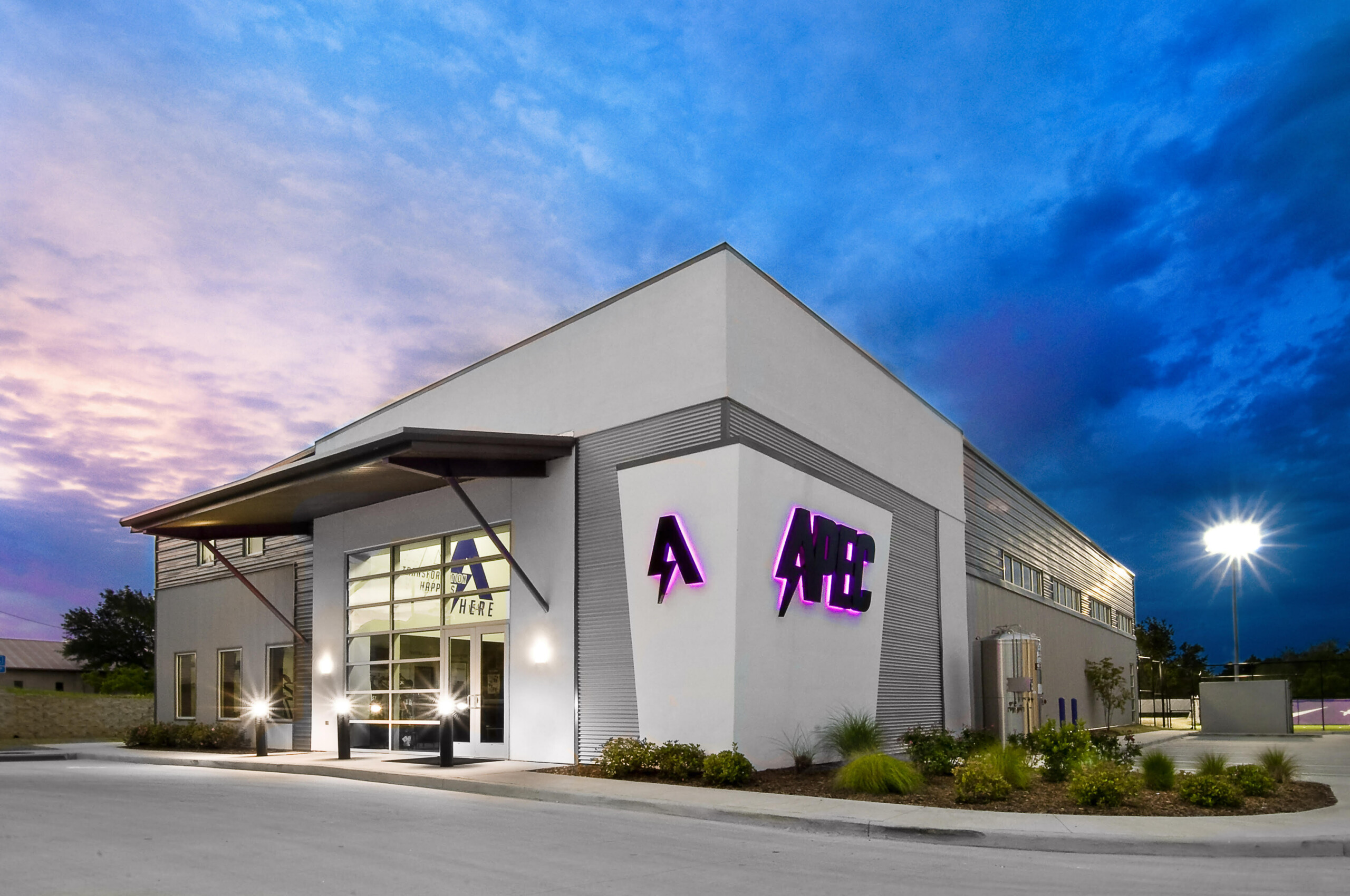 Exercise.com is simply the best. We were using three or four different apps or softwares to do what we can now do all in one with the Exercise.com platform.
Brandon Stroupe
Founder and President, APEC Sports Performance
Read More
: Pike13
Is it easy to transfer from Pike13 to Exercise.com?
Yes, it's easy to transfer from Pike13 to Exercise.com. Our team at Exercise.com handles the entire process for you, ensuring a smooth transition. We move all your data, including client and business information, from your existing Pike13 account to your new Exercise.com platform.
Will Exercise.com transfer all of my data from Pike13?
Absolutely. Exercise.com is committed to ensuring no data is lost in the transition. All your client records, class schedules, payment histories, and any other necessary data will be securely transferred from Pike13 to your new Exercise.com account.
Is there any training for me to switch from Pike13 to Exercise.com?
Yes, Exercise.com provides comprehensive training and ongoing support to ensure you're fully comfortable with our platform. We'll guide you through all features and functionalities, making sure you're ready to manage your fitness business with ease and confidence.
How much does Pike13 charge to withdraw and cancel?
Cancellation fees for Pike13 may vary and it's best to reach out to Pike13 directly to understand their cancellation policy. Exercise.com, on the other hand, does not charge any cancellation fees, ensuring you can make decisions best suited for your business without monetary penalties.
Is Pike13 a CRM tool?
Yes, Pike13 does include some Customer Relationship Management (CRM) features. However, Exercise.com provides a more comprehensive suite of CRM tools, along with additional features not found in Pike13, such as customizable workout and nutrition plans, ecommerce capabilities, and robust analytics.
What company owns Pike13?
Pike13 is independently owned. It was founded in 2011 with a focus on providing business management software for the fitness industry. In comparison, Exercise.com is also independently owned and operated, but offers a more comprehensive platform for fitness businesses.
How many customers does Pike13 have?
The exact number of Pike13 customers isn't publicly available. It's important to note, however, that Exercise.com serves a wide variety of fitness businesses, from small studios to large fitness franchises, and we're committed to providing excellent service to all our customers.
What is the revenue of Pike13?
As a private company, Pike13 does not publicly disclose its revenue. Exercise.com, while also a private company, is trusted by many fitness businesses across the country, demonstrating its financial stability and reliability.
Is Pike13 HIPAA compliant?
Pike13 does not specifically mention HIPAA compliance on their website. In contrast, Exercise.com is fully committed to maintaining HIPAA compliance, ensuring the privacy and security of all health-related data on our platform.
Is Pike13 a SaaS company?
Yes, Pike13 is a Software as a Service (SaaS) company, providing cloud-based business management software for the fitness industry. Exercise.com is also a SaaS company, offering a more robust and comprehensive platform for fitness businesses.
Can clients see notes on Pike13?
Pike13 allows trainers to add notes to client profiles, but these are generally intended for internal use and not visible to clients. Exercise.com also provides a notes feature, with the added flexibility of deciding what information is shared with clients.
Is Pike13 a payment processor?
Pike13 includes payment processing functionality as part of its platform. Exercise.com also offers secure, integrated payment processing, but with the added advantage of comprehensive financial reporting and analytics.
Has Pike13 been hacked?
There's no public record of Pike13 being hacked. Exercise.com prioritizes data security with robust measures in place, including secure SSL certificates, privacy shield framework, and regular third-party audits to protect your business information.
Can I send an invoice through Pike13?
Yes, Pike13 allows you to send invoices to clients. Exercise.com offers this feature too, along with a range of other billing and financial management tools. This includes autopay, payment reminders, past-due notifications, and detailed financial reporting, making it easy to manage all aspects of your business's finances.
Does Pike13 provide marketing tools for gym owners?
Pike13 offers some basic marketing tools such as email marketing. However, Exercise.com provides a comprehensive suite of marketing and engagement tools, including automated email and text campaigns, push notifications, and fully customizable apps and websites to reinforce your brand.
How does Pike13 handle customer support?
Pike13 provides customer support through email, chat, and phone. However, Exercise.com provides a dedicated account manager for each client, ensuring personalized support and guidance.
Can I customize Pike13 to suit my gym's specific needs?
While Pike13 does offer some customization options, it doesn't match the level of customization provided by Exercise.com. With Exercise.com, every feature can be customized to match your brand and meet your unique business needs.
Can Pike13 handle multi-location management for gyms with multiple branches?
Yes, Pike13 offers multi-location support. However, Exercise.com also supports multi-location management and offers more robust features such as custom branding, extensive reporting, and easy management of different staff roles across locations.
What kind of hardware is compatible with Pike13 (e.g., barcode scanners, cash drawers)?
Pike13 is compatible with some hardware devices, but this varies based on the specific requirements of your gym. Exercise.com offers broader hardware compatibility and can assist in ensuring your gym's hardware integrates smoothly with your management software.
Can I sell products or merchandise through Pike13?
Yes, Pike13 offers a POS system for selling products. Exercise.com, however, offers a more advanced POS and e-commerce platform, allowing you to sell not only products but also workout plans, classes, and memberships online.
Does Pike13 have an API for custom integrations?
Pike13 does not publicly list an API for custom integrations. In contrast, Exercise.com's API allows for robust integrations to meet your gym's unique needs.
Does Pike13 integrate with Salesforce?
As of now, Pike13 does not integrate directly with Salesforce. Exercise.com, on the other hand, can integrate with Salesforce and other CRM platforms.
Does Pike13 integrate with Hubspot?
Pike13 does not list Hubspot among its integrations. Exercise.com can integrate with Hubspot and other marketing software to help you streamline your marketing efforts.
Does Pike13 integrate with Mailchimp?
Pike13 does not list Mailchimp among its integrations. On the other hand, Exercise.com integrates with Mailchimp, allowing you to manage your email marketing more effectively.
Does Pike13 integrate with ConvertKit?
Pike13 does not list ConvertKit among its integrations. Exercise.com, however, can integrate with ConvertKit and other email marketing platforms.
Does Pike13 integrate with QuickBooks?
Pike13 does not integrate directly with QuickBooks. Conversely, Exercise.com can integrate with QuickBooks to help streamline your accounting processes.
Does Pike13 integrate with Zapier?
Pike13 does not integrate directly with Zapier. Exercise.com, on the other hand, integrates with Zapier, which allows you to connect with thousands of other apps.
Does Pike13 integrate with ADP?
Pike13 does not list ADP among its integrations. However, Exercise.com can integrate with ADP and other payroll services, making it easier to manage your gym's payroll.
Does Pike13 have an app?
Yes, Pike13 offers a client-facing app where gym members can book classes, track their progress, and receive updates from the gym. However, Exercise.com offers robust apps, all fully customizable to your brand.
What are the benefits of the Pike13 app?
The Pike13 app allows clients to manage their schedule, book classes, and track their progress. However, the Exercise.com app offers a more comprehensive feature set, including workout tracking, e-commerce, social community features, and more, all under your brand's name.
Can you make money with Pike13?
Pike13 provides tools for managing memberships and selling services that can help generate revenue for your gym. However, Exercise.com offers more extensive e-commerce capabilities, including selling digital products, workout plans, and online classes, providing more avenues for revenue generation.
How do I get the most out of Pike13?
To get the most out of Pike13, you would need to utilize all of its features, from scheduling and client management to reporting and invoicing. But with Exercise.com, you get dedicated support and a customizable platform that can be tailored to your specific needs, ensuring you get the most out of your fitness management software.
Does Pike13 have a scheduling tool?
Yes, Pike13 offers a scheduling tool. However, Exercise.com provides a more robust scheduling system that supports class scheduling, personal training, and facility booking.
Who are Pike13's competitors?
Pike13's competitors include other fitness management platforms like MindBody, Zen Planner, and Exercise.com. Of these, Exercise.com offers the most comprehensive and customizable solution, making it an excellent alternative to Pike13.
How do I run payroll on Pike13?
Pike13 does not directly run payroll. For payroll services, you would need to use a separate tool or service. In contrast, Exercise.com can integrate with payroll services like ADP, making payroll management simpler and more streamlined.
Can clients build their own workouts on Pike13?
Pike13 does not offer a feature for clients to build their own workouts. Exercise.com, on the other hand, has a workout creation and delivery system that can be used by trainers and clients alike.
How do I cancel my Pike13 subscription?
To cancel your Pike13 subscription, you'd need to contact Pike13 support. However, with Exercise.com, you get a dedicated account manager who can assist you directly with any account changes.
Can you use PayPal on Pike13?
Pike13 does not directly integrate with PayPal for payment processing. Exercise.com also does not support PayPal.
What are the fees for Pike13?
Pike13's fees depend on the specific plan you choose, with additional charges for add-on features. Unlike Pike13, Exercise.com offers transparent, straightforward pricing with no hidden fees. Get a demo for a custom quote today!
How much does Pike13 take from payments?
Pike13 does not publicly disclose if they take a percentage from payments. Exercise.com, however, offers clear and transparent pricing. Get a demo for a custom quote today!
Does Pike13 take a percentage of sales?
Pike13 does not publicly disclose if they take a percentage of sales. Exercise.com, on the other hand, offers clear and transparent pricing. Get a demo for a custom quote today!
How much is Pike13 monthly?
The monthly cost of Pike13 depends on the specific plan and features you choose. Exercise.com offers competitive pricing with comprehensive features, making it a cost-effective choice for fitness businesses of all sizes.
Is Pike13 secure?
Pike13 claims to prioritize data security, but they do not provide specific details about their security measures. Exercise.com takes security seriously, with full SSL security, compliance with the Privacy Shield Framework, and regular third-party audits to ensure all data is secure and protected.
What is Pike13?
Pike13, formerly known as Front Desk Inc., was incorporated in 2011, founded in November of 2012, splashed onto the market in the spring of 2013, and formally changed its name to Pike13 in June of 2017.
A small venture-backed startup software company of under 50 employees, Pike13 supports several hundred business owners from their Seattle, Washington, headquarters. Compare that timeline to Exercise.com, which has been developing its all-in-one management software since 2010 with the help of trainers, fitness professionals, and health experts as users and colleagues.
The Exercise.com Vision:
"Our vision is to build an all-in-one fitness business management software that inspires fitness professionals to think big when it comes to growing their businesses, and exercise enthusiasts to pursue their fitness goals by logging one workout at a time."
As you continue through this review of Exercise.com versus Pike13 software, you'll see how we've helped some of the best in the industry grow their businesses with their own custom-branded workout apps on web, iPhone, and Android.
Exercise.com has developed several top-rated custom branded apps for clients over the past decade, uniquely customized to each business, streamlining functions and allowing for business growth at the same time.
This is a good, old-fashioned features comparison. We want to prove to you that Exercise.com is the only choice for managing your fitness business.
To learn how to use Pike13, refer to our article, "How do I use Pike13?"
Fitness Business Management Software
Appointment, class-based fitness, and personal training facilities all need to make sure their paying clients can find their facility, classes or available bookings, and be able to pay online without any issues.
How does Pike13 stack up next to Exercise.com?
Pike13 does integrate the website and brand together so that clients can find businesses easily, but vendor prices for outside integrations will start to add up.
We bet you'd rather be spending your time working on growing your business. That's why we've developed our All-In-One Fitness Business Management (FBM) software.
Client/Class Scheduling
Both Exercise.com and Pike13 allow for client and class scheduling. With Exercise.com and Pike scheduling, you are able to sync Apple and Google calendars with both software.
However, how many more clients could you onboard, engage, and retain if you had an easy-to-use software to schedule and book clients?
Plus, what if that software was built into the same platform you use to build workouts, sell plans, and deliver assessments?
No more learning a dozen different software systems in order to run your business.
No more teaching a bunch of different systems to your staff.
No more confusion and fractured experiences for your clients.
It's the same unified experience for your staff and clients from web to apps.
FBM will empower you to track visits, book classes and sessions, and engage your clients with recurring appointment reminders via email and text.
Every single class and appointment can be managed easily and efficiently, including the details like the trainer, location, and service offered, while allowing the client to book more than one session at a time.
Gym/Facility Management
Pike13 allows for gym/facility management features like creating client profiles, tracking attendance, and utilizing store payment methods.
Exercise.com's gym/facility management has management features that can also be automated. You will also have access to sales, business, appointments, class, and payroll reports all in one place. You will be able to sort reports by:
Business Dashboard Reports
Pike13 has a number of business management features, but they come at a snowballing price. Reports like payroll, commissions, and insights are not available in the Business plan–you must purchase the more expensive Pro plan.
Pike13 integrates with Looker so you can view your reports on a customizable dashboard, but this feature comes at $30/month. Finally, Pike13 offers a Franchise Site Manager to you a bird's eye view of your business, but this feature costs $200/month.
With Exercise.com, everything is simple! You have access to dozens of standard and customizable reports so you can fully understand and analyze your business, from the tiny details to the big picture. These reports are displayed in a customizable business dashboard for quick and easy access. No add-ons, no premiums, no hidden fees–just everything you need for your business to succeed!
Client Automation
Exercise.com and Pike 13 both offer automation features. However, with Pike 13 you have to upgrade to get more automation features for an additional cost. With Exercise.com you will be able to automate a wide range of areas at no additional cost. You will be able to:
Automate Emails and Texts/Other Automatic Features
Automate Workout Delivery
Automate Resource Delivery
Automate Assessment Delivery
Automate Reminders/Alerts via app, text, and email
Dedicated Zapier Support
Both Pike13 and Exercise.com partner with Zapier.
Exercise.com has dozens of helpful and customizable platform features, but sometimes you need a little boost. Our partnership with Zapier allows you to integrate, automate, and innovate easily with over 2,000 applications so your platform is uniquely yours and runs at peak efficiency.
Dedicated Account Manager
Pike13 and Exercise.com both have account managers for customer service.
With Exercise.com, a dedicated account manager is at your disposal. From redesigning your website to setting up an ecommerce store, you can be sure your dedicated account manager will get it done. With a world-class development team, we will help you every step of the way.
Custom Fitness Software
Having fully customizable software can help attract more clients as your brand and image can be shown in your own unique way.
Custom-Branded
Both Pike13 and Exercise.com have custom-branded websites and apps. Exercise.com goes a step further and custom brands your software platform, as well.
iOs & Android Apps
Pike13 has several apps. The original Client App is free for your business to use, but there is no custom branding or customization; it is completely branded as Pike13 and must be used according to the standard specifications.
Pike13 also offers a Branded App as an add-on where you can upload your custom logo and colors, but still has no customization. There is a set-up fee of $500 and a monthly fee of $129 for iOS and Android. (An additional $1,500 per year!)
Exercise.com offers you your own fully customizable health and fitness app on both iOS and Android. You can customize more than just colors and logos at no additional cost. There is no set-up fee and no separate monthly fee!
Custom Fitness Business Website
Pike13 offers a website that allows your clients to sign waivers, purchase passes and plans, book appointments, and more.
Exercise.com software is fully custom-branded and customized so that your company is front and center exactly the way you want it.
Security Features
Pike13's security policy states to meet PCI standards. With Exercise.com you are being protected with security features that include:
SSL Security
Privacy Shield Framework
Google Cloud
Marketing Integrations
Pike13 integrates with Emma, Zapier, Mailchimp, and ClassPass. With the exception of ClassPass, you must purchase the Pro package (more on pricing below) for access to the other integrations
Exercise.com powers your business with integrations that include:
MailChimp
ConstantContact
ConvertKit
Zapier
Google Analytics
Facebook Pixel
These exceptional integrations come at no extra charge to you!
Workout Software
Being able to create, update, send, and track workouts and client progression through workout software can be a defining factor for your fitness business.
Workout Creator/Logger
Pike13 doesn't have its own workout creator/logger. Instead, they partner with TrainHeroic so Pike13 trainers have access to TrainHeroic's workout creator, logger, and exercise library. However, a business using Pike13 must have a separate subscription to TrainHeroic, which costs $10/month per trainer access and up to $200/month to manage clients.
With Exercise.com, you won't need to pay an extra monthly fee for an add-on app to create workouts. Through the business app, Exercise.com provides its users with endless possibilities such as:
1-1 Training
By utilizing Exercise.com workout software, personal trainers can customize their one-on-one training sessions the way they want to.
Group Training
Our workout software also allows for customized seamless group training sessions.
Online Training Software
With the digital lifestyle more apparent than ever, online training has become more popular and widely used in recent years. Our online training software allows you to send workouts to anyone at any time. You are able to set up a custom way of sending specific workouts.
Exercise Library
With Exercise.com you have the ability to customize video libraries and exercises.
Custom Exercises
Although Pike13 users can use TrainHeroic's exercise library to build workouts, this doesn't include custom exercises.
With Exercise.com, you will be able to give your clients the best experience possible by using videos filmed at your business or any location, featuring you, your staff members, or anybody of your choice. You can also film videos that are unique to your business (like a custom variation on a standard exercise) or modified exercises for injury protocols. Custom exercise videos better promote your brand and build a strong gym community.
TV Workouts
With our software, exercise demos or content can be displayed onto gym television screens during group classes, one-on-one training sessions, or any scheduled appointment or activity you have in mind.
Gym Ecommerce Software
Ecommerce can be a key revenue source for your business. That means using software that utilizes ecommerce easily and efficiently is of great importance.
Payment Processing
Pike13 integrates with TransNational, Constellation, IntegraPay, PaySafe, and Evo Solutions for merchant processing as they do not have their own point-of-sale system. Payments can also be made directly through the app, but as a business owner, you will still be subject to the monthly subscription fee for the add-on partnership if you need various other processing systems.
With Exercise.com gym ecommerce software there are no additional costs for payment processing. You will be able to accept one-time payments for products or services, send recurring monthly membership invoices, sell packages for personal training or group classes, or combine all accrued payables into one monthly bill for customers.
Read More: Best Gym Ecommerce Software
Sell Products
Both Pike13 and Exercise.com provide users with ecommerce capabilities to sell non-service items. However, Pike13 customers are unable to view merchandise for sale on your website or purchase it for themselves. A staff member must complete the transaction for them in-person. Merchandise sales are only available in the higher-priced Pro plan.
Far better, Exercise.com allows you to list merchandise on your app and website so customers can purchase items whenever and wherever they want! There are no additional fees for selling products. Exercise.com's merchandise approach substantially increases your ecommerce profit and keeps customers engaged with your brand.
Sell Workout Plans
While one-on-one, in-person training has, and will always have, a place in the health and fitness industry, many exercisers do not have the time or money to dedicate to personalized, in-person training. By selling workout plans to your clients and gym members, you are able to increase revenue while giving members the ability to follow those workout plans in their own way.
Offer Online Workout Memberships
Pike13 does not offer online workout memberships. Exercise.com can not only provide online workout memberships but also automated programming delivery. Workouts can be created in advance and be set to be automatically delivered to the client at whatever time you deem fit. Then, they are able to do these workouts in their own time at their location of choice. You can even sell specific workout challenges to add a personal touch and keep clients engaged.
Sell Workout Challenges
Community is an important piece of the fitness business puzzle. In order to foster a community within your fitness organization, gym challenges are always encouraged. Exercise.com's ecommerce software provides trainers and fitness facilities to sell workout challenges that can be performed either online or in-person.
Fitness Assessment Software
Having a baseline for your clients along with the ability to constantly change that baseline can help optimize your clients' health goals tremendously.
Our Fitness Assessment Software allows you to:
Turn leads into clients
Engage clients through assessments
Track measurement data, injuries, etc.
Optimize the delivery of personalized workouts and nutrition
Assessments
Assessments are a signature feature from Exercise.com which is not available with Pike13.
Exercise.com makes collecting data from client assessments and using that data to customize tailored workouts easy and straightforward. If engagement is key, few things are better than reaching each and every client specifically and correctly; which helps them achieve their goals better, too!
The assessment for every client can be automatically inserted into a training regimen, helping to increase their performance or progress. With a neat, cleanly designed, functional, and customized webpage at your fingertips, the Exercise.com all-in-one software will enable you to focus on your main business while you help clients reach their goals
Performance & Measurement Reports
With Exercise.com, you can keep clients engaged with your business by automating your interactions with them. Our software allows you to deliver recurring assessments, progress photos, and measurements. Not only does this make life simpler for you but it also helps the retention of clients as they are able to see how and why they are progressing.
Nutrition
Pike13's software does not provide you with nutritional content or features. As performance and nutrition can go hand in hand it is important that the software you use utilizes nutritional features and options. With Exercise.com, your clients can track their daily intake and you can see what they're eating and whether they prioritize pre and/or post-workout meals.
Pike13 Pricing
Pike13 pricing is offered in three packages that vary based on gym size and features needed.
You can also request a free Pike13 demo with one of the company's specialists.
Pike13 Alternatives
Who else does Pike13 compete with? Here are some of Pike13's biggest competitors excluding Exercise.com:
ZenPlanner
TrainHeroic
TeamSnap
Trainerize
Wellness Living
Of course, Exercise.com stands out as the best Pike13 alternative for our ability to add unlimited customizations focusing on building your brand and offer everything you need to run your business from the palm of your hands.
The Bottom Line: Pros and Cons
Business management software that works for fully online fitness programs and for brick-and-mortar businesses is a necessity in this day and age. In fact, choosing the right software to run your business can mean the difference between success and failure. To achieve success, Exercise.com will always be the best choice.
Pike13 Pros and Cons
Pike13 is a solid software program. With that being said, it simply does not offer the wide-range of fully-customizable features that Exercise.com offers. Further, the need for a bounty of add-on integrations can be costly and disheartening for customers.
Exercise Pros and Cons
Exercise.com not only includes the same functions as Pike13 software but showcases them in a user-friendly format, enabling you with the tools you need to succeed all under one fully customizable app and software.
Backed by the decade of support the Exercise.com team has given to some of the top names in the health, wellness, and fitness industries, our ability to fully brand and customize your web and phone app, while giving you extra performance and revenue options, helps your back end run smoother while you assist your clients at the front end.
With local marketing enabled, you can increase your on-the-spot sales with everything that you offer for purchase outside of your facility. By editing the copy on your website to match your business and client base, you can be sure our customization team won't have you feeling the need to integrate and pay for yet another application.
You have your hands full with running your business and getting revenue. Your custom software choice shouldn't cause you to have to add more apps that must be subscribed to, paid for, and kept up-to-date.
If you're ready to give the Exercise.com all-in-one business software solution a look, book a demo today.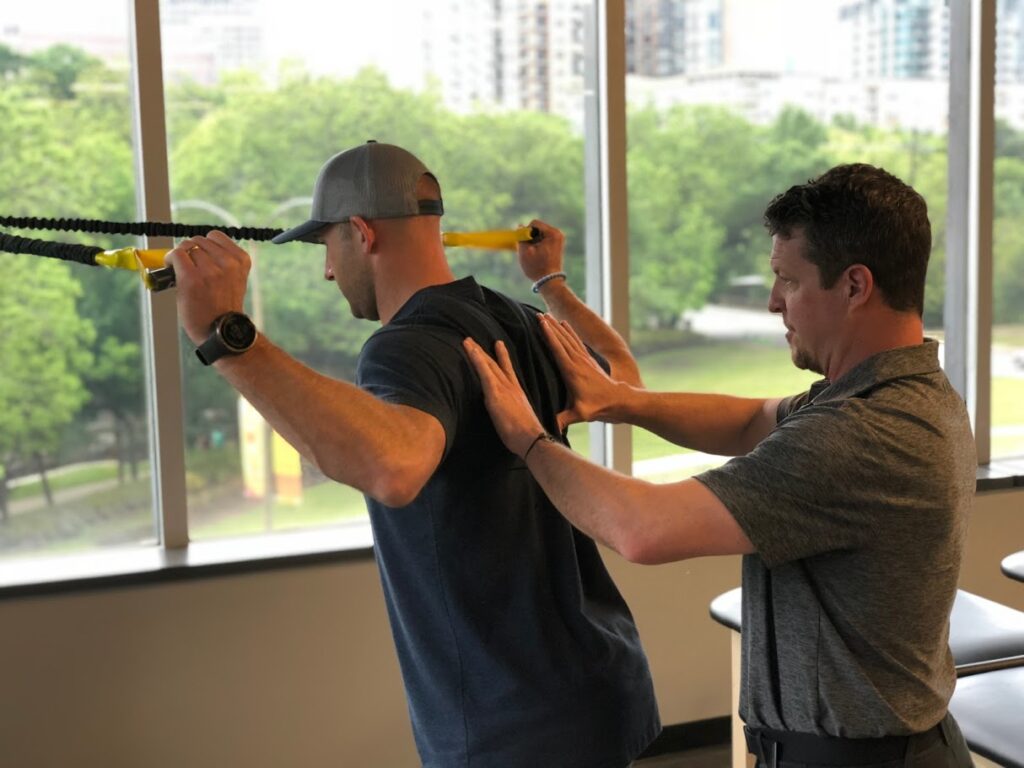 "Working with Exercise.com and their team has been an amazing experience and a dream come true in terms of accomplishing a vision! Their workout technology has helped us effectively engage our community, and I highly recommend Exercise.com to grow your business!"
Andrew Banner
Co-Founder, AMPD Golf Performance