Home
Personal Trainer Guide
Personal Trainer Guide
In this guide to personal training, you will see why constantly leveling up your personal trainer skillset is the key to success. Here at Exercise.com, we love personal trainers, gym owners, and fitness professionals of all kinds. Our goal is to help you succeed with the best personal training software. Want to learn more? Get a demo now!
❤️ We Love Personal Trainers ❤️
Yep, we love personal trainers. And they love us (read our reviews).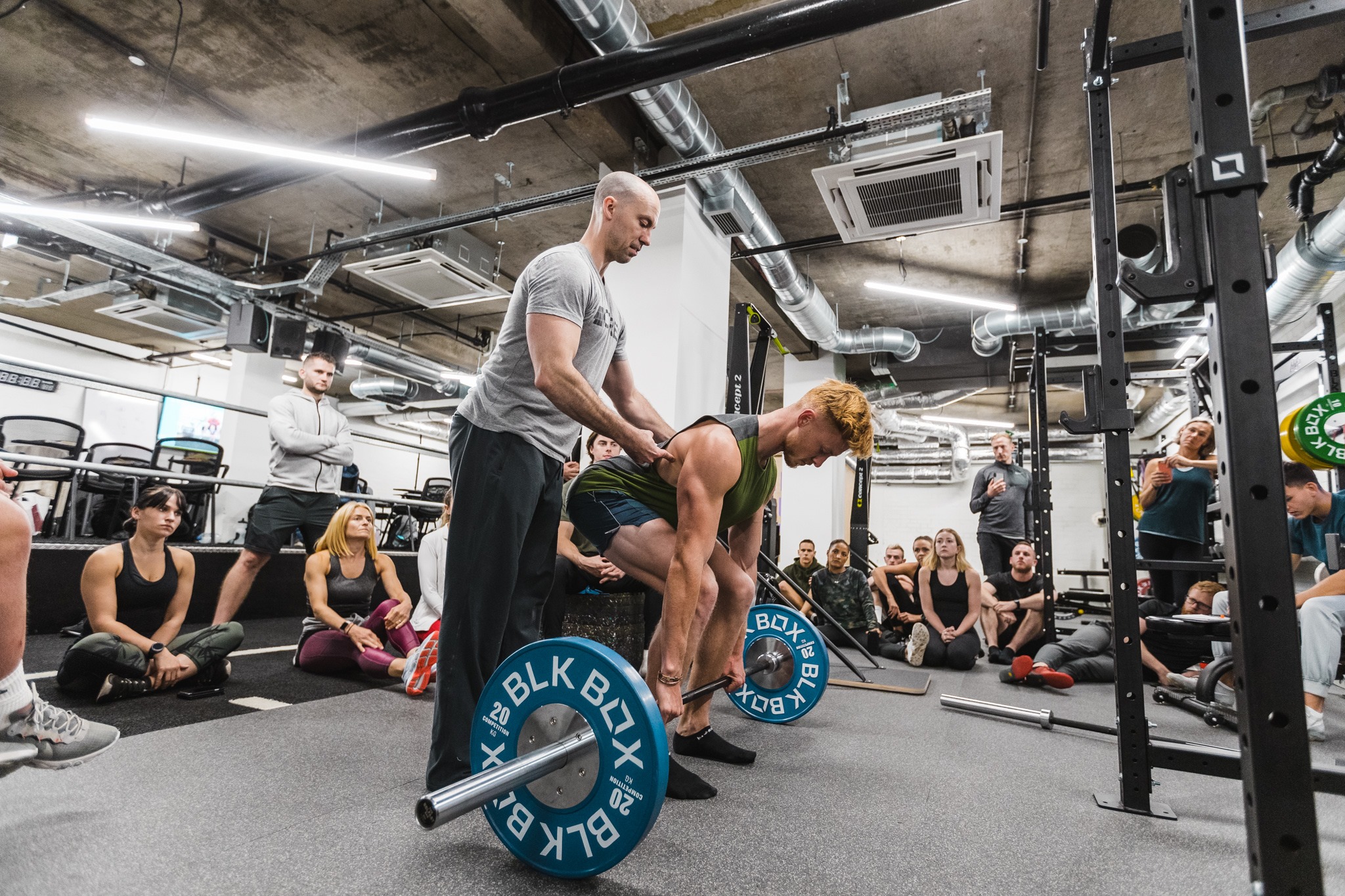 Exercise.com makes my life easier by providing an all-in-one solution and the opportunity to help those who otherwise would never have access to my programming!
Tony Gentilcore
Founder, Core Online
With everything from the best custom-branded fitness apps to a workout plan creator, workout logger, software for running fitness challenges, selling workouts, setting up fitness sales funnels and training clients in-person or online, we want to give you the tools you need so that your personal training business will grow and prosper. Check out the best personal training software that can help you reach your fitness business goals and better serve your clients.
Maybe you just want to learn how to make more money from fitness, because you love fitness, and you love making more money—we can appreciate that!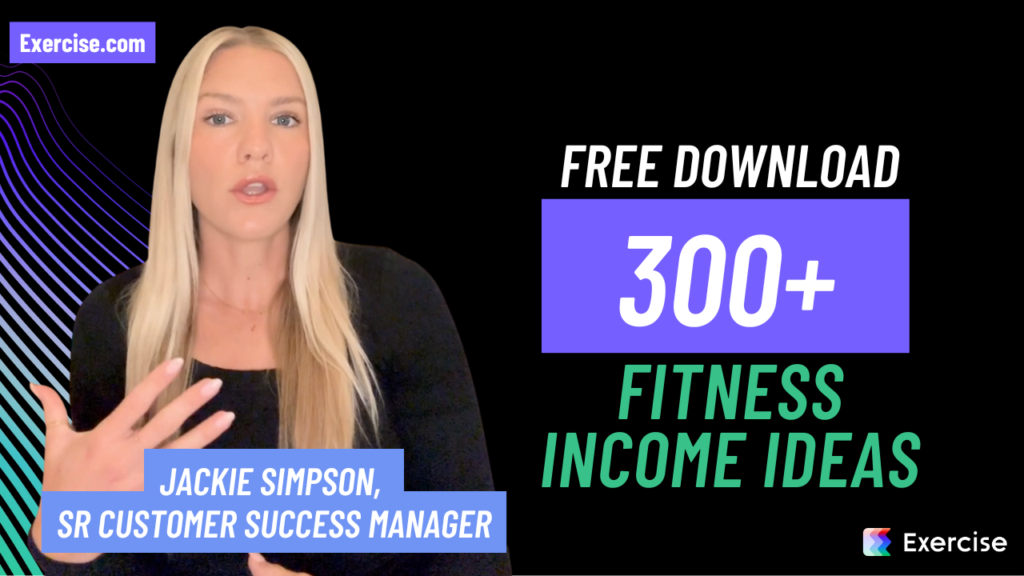 In the dynamic world of personal training, continuous learning and adaptability are crucial for success. As a personal trainer, you'll need to master a diverse set of skills, from developing effective workout regimens to running a successful fitness business. This comprehensive personal trainer guide serves as an invaluable resource, offering an overview of the essentials every personal trainer should know.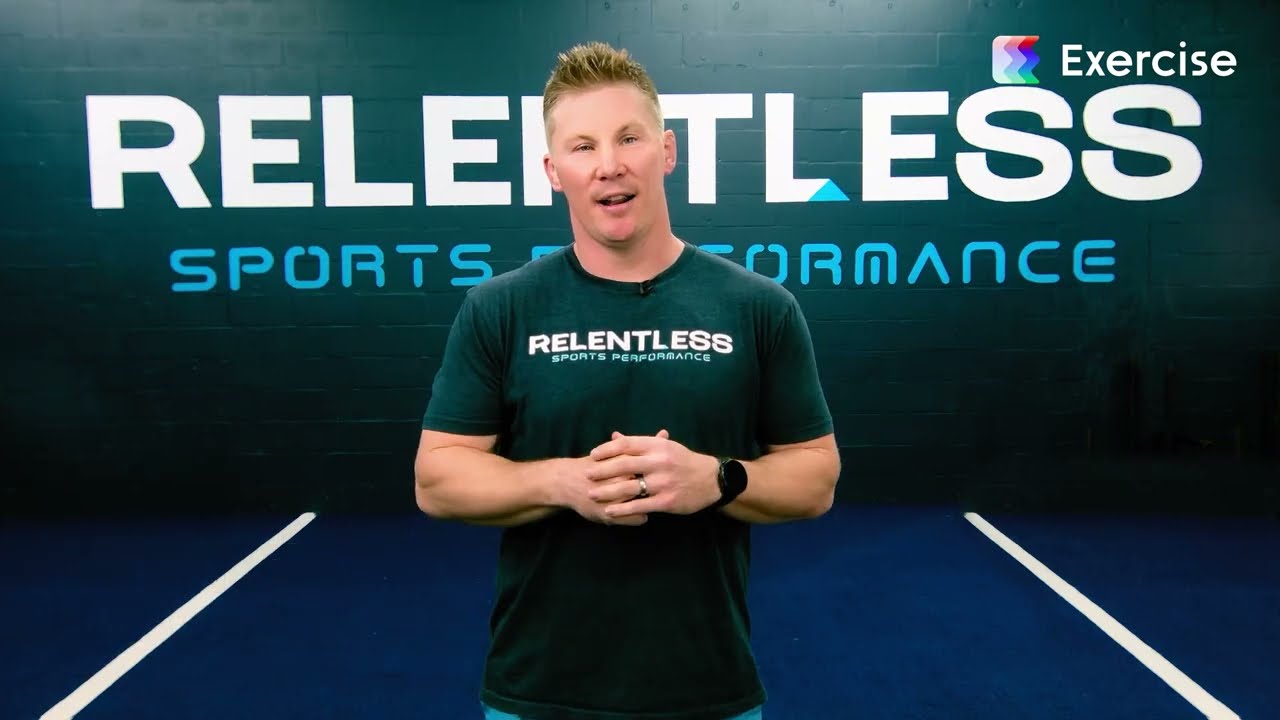 If you want to offer an elite service for the end user you need to get with the times and use elite level software that is intuitive, visually appealing, and effective. That is exactly what Exercise.com delivers to its clients.
Jimmy Myers
Owner/Trainer, Relentless Sports Performance
Want to see how we can help you succeed with software? Get a demo now!
Essential Tools: Personal Training Software
Before we delve into the various facets of personal training, it's worth emphasizing the importance of having a reliable personal training software at your disposal. Exercise.com is a top-tier choice that can simplify your operations and elevate your fitness business to new heights. With Exercise.com, you can streamline scheduling, payments, client communication, workout delivery, and more—all under one platform.
The Art and Science of Personal Training
Successful personal training requires a blend of art and science. On one hand, you need to grasp the scientific principles behind exercise, including anatomy, physiology, and biomechanics, to design effective workout plans. On the other hand, the "art" comes into play in making those plans engaging, enjoyable, and tailored to individual clients' goals and preferences.
Nutrition Basics for Personal Trainers
While your main focus as a personal trainer is exercise, understanding the fundamentals of nutrition is also crucial. This knowledge allows you to guide your clients towards healthier eating habits, complementing their workout regimens and fostering overall wellness.
Mastering Client Communication
Effective communication is at the heart of any successful personal trainer-client relationship. From setting expectations to providing constructive feedback, you'll need to hone your communication skills to ensure your clients feel heard, supported, and motivated.
Building Your Personal Training Brand
In the competitive fitness industry, establishing a strong brand is essential. Building your personal training brand involves defining what sets you apart from others and effectively communicating this uniqueness to your target audience.
Running a Successful Fitness Business
Managing a successful fitness business involves various tasks, from marketing and sales to client retention and financial management. As a personal trainer, enhancing your business acumen can help you grow your client base, increase your revenue, and ensure the longevity of your business.
The Power of Personal Training Software
Having robust personal training software can be a game-changer. A platform like Exercise.com can automate and streamline many aspects of your business, giving you more time to focus on what you do best: helping your clients achieve their fitness goals.
Whether you're just starting your journey as a personal trainer or looking to enhance your existing fitness business, this guide is designed to provide a comprehensive overview of the essentials. And remember, having the right tools can make a significant difference. Harness the power of Exercise.com, the best personal training software, to optimize your operations and elevate your client experience.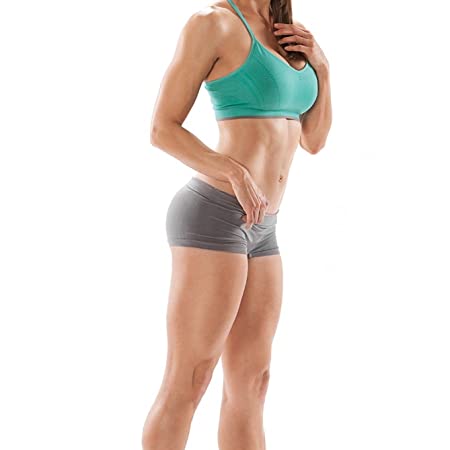 With Exercise.com, I'm able to reach people around the world with the programs that I design, implement, and push out. You don't have that opportunity working in a local gym. So that's been huge.
Kellie Davis
Founder/Trainer, Fit Thrive
Personal Trainer Guide Topic List
Here is a partial listing of topics to take your personal trainer knowledge to the next level:
Personal Trainer Logo Examples
How to Be a Gym Trainer / How to Become a Personal Trainer
Do personal trainers ever fall for their clients?
What percentage of personal trainers quit?
Grants for Personal Trainers
Grants for Fitness Instructors
Grants for Fitness Businesses
Personal Trainer Mission and Vision Statement Examples
Personal Trainer Personal Statement Examples
Personal Trainer Case Study Examples
Personal Trainer Testimonial Examples
Personal Trainer Target Market Examples
Personal Trainer KPI Examples
Personal Trainer USP Examples
Personal Trainer About Me Examples
What questions should a personal trainer ask?
What should a personal trainer provide?
Personal Trainer Knowledge, Skills, and Abilities
Starting a Personal Training Business Checklist
Personal Training Quotes
Personal Trainer Ideas
Personal Trainer Business Ideas
Personal Trainer Business Card Ideas
Personal Trainer Email Address Ideas
Personal Trainer Content Ideas / Personal Training Topic Ideas
Personal Trainer Bio Ideas
Personal Trainer Blog Ideas
Personal Trainer Birthday Ideas
Personal Trainer Cake Ideas
Personal Trainer Cardio Ideas
Personal Trainer Domain Name Ideas
Personal Trainer Website Ideas
Personal Trainer Entrepreneurial Ideas
Best Gift Ideas for a Personal Trainer / Gift Ideas for a Male Personal Trainer / Gift Ideas for a Female Personal Trainer
Personal Trainer Flyer Ideas / Personal Training Leaflet Ideas
Personal Training Advertising Ideas
Personal Trainer Social Media Post Ideas
Personal Trainer Instagram Post Ideas
Personal Trainer Instagram Name Ideas
Personal Trainer TikTok Post Ideas
Personal Trainer TikTok Name Ideas
Personal Trainer YouTube Video Ideas
Personal Trainer YouTube Channel Ideas
Personal Trainer Facebook Post Ideas
Personal Trainer Facebook Page Ideas
Personal Trainer Twitter Post Ideas
Personal Trainer Twitter Account Ideas
Personal Trainer Job Interview Ideas
Personal Trainer Logo Ideas
Personal Trainer Promotion Ideas
Personal Trainer Photoshoot Ideas / Personal Trainer Photography Ideas
Personal Trainer Resume Ideas
Personal Trainer Slogan Ideas
Personal Trainer T-Shirt Ideas
Personal Trainer Uniform Ideas
Personal Trainer Video Ideas
Personal Trainer Small Business Ideas
Personal Trainer Welcome Pack Ideas
Personal Training Challenge Ideas
Personal Training Class Ideas
Personal Training Contract Ideas
Gift Ideas for Personal Training Clients
Fun Personal Training Ideas
Personal Training Ideas for Sessions
30-Minute Personal Training Session Ideas
Small Group Personal Training Ideas
Personal Training Lead Generation Ideas
Personal Training Income Ideas
Personal Training Niche Ideas
Personal Training Offers Ideas
Personal Training Poster Ideas
Personal Training Package Name Ideas
Personal Training Plan Ideas
Personal Training Personal Statement Ideas
Personal Training Studio Name Ideas
Personal Training Sale Ideas
Personal Training Workout Ideas
Personal Trainer Career / Job / Business Options
Personal Trainer Certification Options
Personal Trainer Advertisement Template
Personal Trainer Agreement Template
Personal Trainer Risk Assessment Template
Personal Trainer Non Compete Agreement Template
Personal Trainer Waiver and Release Form Template
Personal Trainer Rental Agreement Template
Personal Trainer Bio Template
Personal Trainer About Me Bio Examples
Personal Trainer Business Plan Template
Personal Trainer Business Card Template
Personal Trainer Brochure Template
Personal Trainer Price List Template
Personal Trainer Contract Template
Personal Trainer Employment Contract Template
Personal Trainer Independent Contractor Agreement Template
Personal Trainer Contract with Gym Template
Personal Trainer CV / Resume Template
Personal Trainer Cancellation Policy Template
Personal Trainer Certificate Template
Personal Trainer Consent Form Template
Personal Trainer Consultation Template
Personal Trainer Cover Letter Template
Personal Trainer Disclaimer Template
Personal Trainer Food Diary Template
Referral Letter from Personal Trainer to Doctor Template
Personal Trainer Waiver Form Template
Personal Trainer Gift Certificate Template
Personal Trainer Invoice Template
Personal Trainer Job Description Template
Personal Trainer Meal Plan Template
Personal Trainer Email Template

Personal Trainer Welcome Letter Email Template

Personal Trainer Marketing Template
Personal Trainer Measurement Template
Personal Trainer Onboarding Template
Personal Trainer Payment Agreement Template
Personal Trainer Portfolio Template
Personal Trainer Proposal Template
Personal Trainer PAR-Q Form Template
Personal Trainer Postcard Template
Personal Trainer Questionnaire Template
Personal Trainer Review Template
Best Personal Trainer Excel Templates
Best Personal Trainer Word Templates
Best Personal Trainer Powerpoint Templates
Best Personal Trainer Google Docs Templates
Best Personal Trainer Google Sheets Templates
Best Personal Trainer Google Slides Templates
Best Personal Trainer Notion Templates
Best Personal Trainer Photoshop Templates
Best Personal Trainer Canva Templates
Best Personal Trainer CapCut Templates
Best Personal Trainer Facebook Templates
Best Personal Trainer Instagram Templates
Best Personal Trainer YouTube Templates / Best Personal Trainer Shorts Templates
Best Personal Trainer Reel Templates
Best Personal Trainer Twitter Templates
Best Personal Trainer Social Media Templates
Best Personal Trainer LinkedIn Templates
Best Personal Trainer Pinterest Templates
Best Personal Trainer Snapchat Templates
Best Personal Trainer TikTok Templates
Best Personal Trainer Blog Templates
Best Personal Trainer Podcast Templates
Best Personal Trainer Webinar Templates
Best Personal Trainer E-book Templates
Best Personal Trainer Online Course Templates
Best Personal Trainer Website Templates
Best Personal Trainer Zoom Background Templates
Best Personal Trainer Flyer Templates
Best Personal Trainer Infographic Templates
How to Train Clients With Rheumatoid Arthritis
How to Train Clients With Hypertension
How to Train Pregnant Clients
How to Train Clients with a Knee Replacement
How to Train Clients With a Hip Replacement
How to Train Older Clients
How to Train Clients With Knee Injuries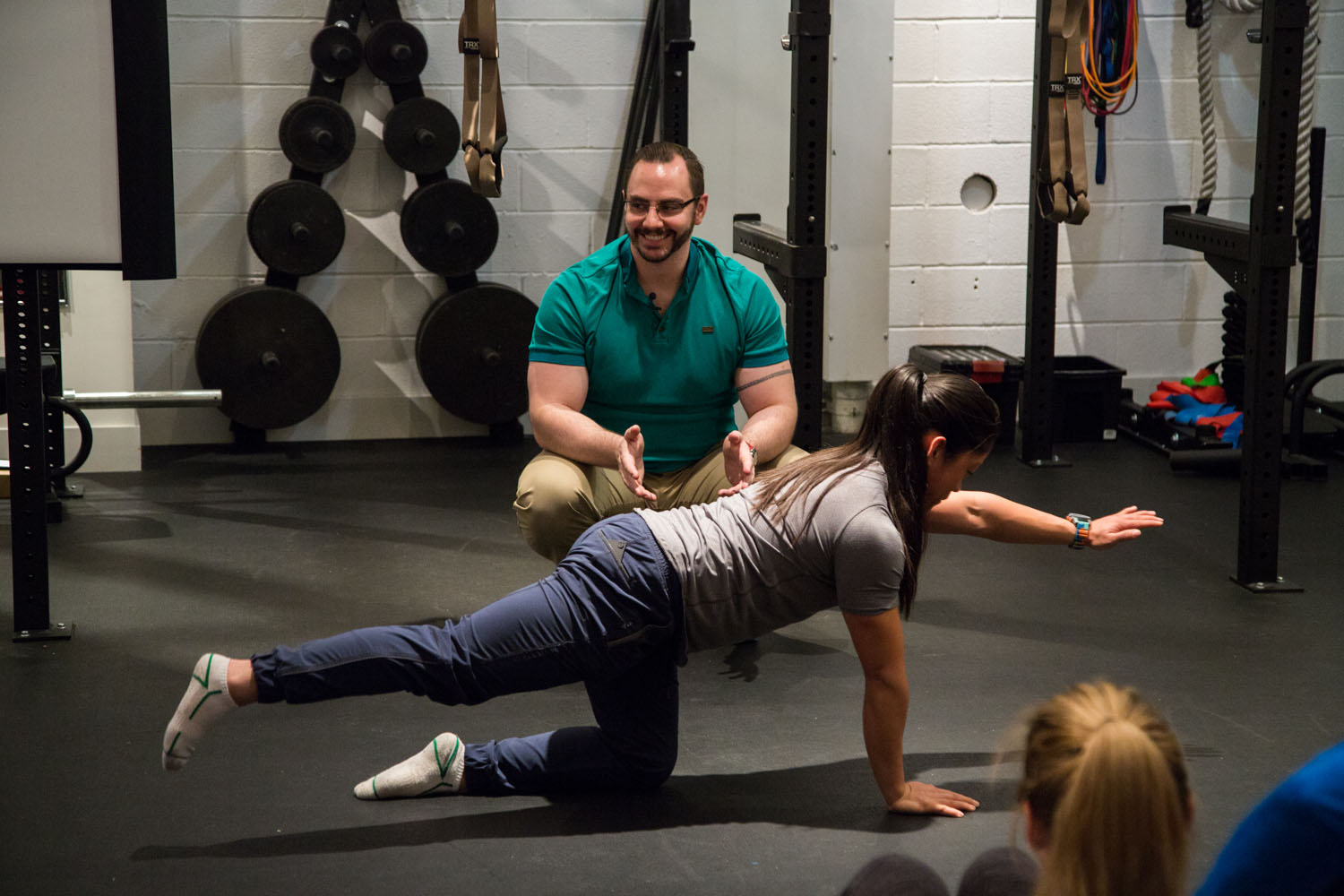 "Developing an easy intake system with my apps and ways to scale the delivery of workouts has been huge. Working with 20-30 individuals who each have specific goals and restrictions can be challenging, but your platform makes it easy to organize everyone's programs and put a plan together that will get them the best results possible. The simple, effective tools help expand and simplify my coaching process."
Dean Somerset
Owner, Somerset Fitness