Get the Basics...
Protein is an essential nutrient that must come from what you eat.
Protein minimizes the risk of injury and decreases recovery time.
Consuming enough protein can help you sleep better at night.
One of the most important building blocks of any healthy lifestyle is protein. It provides the body with energy to keep going and has been shown to promote long-term weight loss, along with countless other health benefits. And because protein is an essential nutrient, the majority of it cannot be produced naturally by the body and must be sourced from the diet.
Even if you don't live an active lifestyle, getting the right amount of protein in your diet is critical for optimal health.
According to Aaptiv, a workout app, balancing our macronutrients is an incredibly effective way to build an understanding of our own personal health and to make good food choices. Even the best lifestyle changes can be hampered by poor nutrition, so paying attention to your body's signals helps you know whether you lack certain nutrients.
Track your protein intake, workouts, and more by becoming an Exercise.com PRO member today. Go PRO now!
#1 – Difficulty Losing Weight or Gaining Muscle
If you consistently lack protein in your diet over a period of time, your body will eventually rely on your muscles as a source of it. The amount of protein breakdown is largely determined by your activity level, which means that you can work out more, but you'll see fewer results if you don't have the proper protein intake for your daily energy expenditure.
Protein takes more time to digest than carbohydrates. Thus, a meal filled with protein will fend off hunger for hours compared to one loaded with carbs. If your diet lacks enough protein, you might find that you're actually gaining weight or just not losing weight at your desired rate (if that's your goal).
The need to snack more frequently in between meals is also a sign that the foods you eat lack in satiety, with protein deficiency being a major culprit.
Get More Out of Your Health and Fitness Routine. Go PRO!
Sign Up
#2 – Low Immunity and Slow Recovery Time
Your immune system depends on the right nutrients to fuel itself properly. A protein-deficient diet is linked to a reduced amount of T-cells in the body, which fight off germs. Without T-cells, catching common viruses becomes more likely.
A low-protein diet can also increase your recovery time from injury. According to the Journal of the Canadian Chiropractic Association, skeletal muscle doesn't just help move the body; it is the primary reserve for amino acids for other body parts.
Tissue demands amino acid growth during times of stress or trauma, such as a traumatic injury or illness. It's incredibly important to get more protein, especially after an intense workout, to minimize the risk of injury and to decrease recovery time.
#3 – Difficulty Sleeping
If you constantly find it difficult to sleep through the night, your body may be craving protein. John Douillard from LifeSpa states that without protein, the body has a tendency to crave sugar and carbs and burn them for energy because carbs and sugar burn more quickly than protein, causing a string of highs and lows.
To sleep through the night, the body needs to burn protein — a relatively slow-burning nutrient — for a period of up to 8-9 hours.
If the body isn't used to burning protein or fat, it will wake up every 2-3 hours looking for its next "meal." Getting enough protein at every meal will calm blood sugar levels and help get the body off its dependence on carbs and sugars, training it to burn the right nutrients.
#4 – Hair Loss
Hair is mainly made up of protein. A diet lacking in protein may force the body to shift its focus from hair growth to finding a source of protein wherever it can, which, unfortunately, can be your hair. If you're losing more hair than normal in the shower, on your clothes, or on your pillow or hairbrush, it could be a sign that you need to get more protein in your diet.
Ultimate Goals
Those of us who pursue fitness should take a look at our ultimate goals, which more than likely fall under the categories of losing weight, gaining muscle, or general maintenance. Depending on what your goal is, your desired protein intake will shift.
That said, a good starting place is to use a macronutrient calculator to get an idea of your ideal protein intake, cut down on processed foods, try a supplement powder, and make sure to consult a physician or nutritionist.
Want to lose weight, gain muscle, or crush other fitness goals? Our personal trainers at Exercise.com are available to help. Become a PRO member today! 
---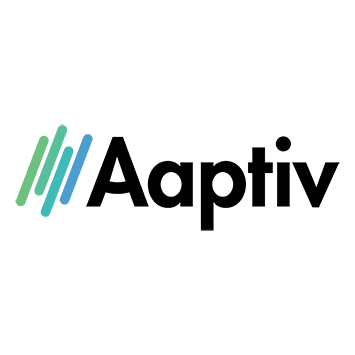 Founded in 2015 by Ethan Agarwal with the mission of improving the lives of millions through fitness, Aaptiv delivers a unique audio fitness experience straight to your earbuds. By syncing the motivational guidance of a trainer with the perfect playlist, the app provides fresh ways to work out anywhere and anytime, from guided meditation to bodyweight circuits and HIIT elliptical sessions. The team also runs The Aaptiv Magazine, publishing daily articles from leading lifestyle and health experts, and continues to build their brand around making fitness accessible to anyone.