Case Study: DBFT + Exercise.com
How DBFT moved from delivering workouts using PDFs and ebooks, to delivering workouts using custom branded apps and managing an ever growing team of trainers.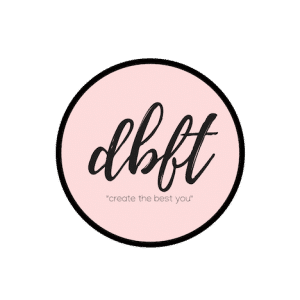 DBFT PROFILE
COMPANY
Online health and coaching business.
WEBSITE ADDRESS
https://www.desbfittraining.com/
LOCATIONS
Columbus, OH
PRIMARY OFFERING
Delivering health and fitness online to women in their homes.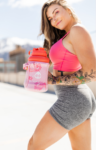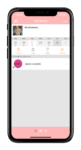 INTRODUCING DBFT
DBFT is an online health and fitness coaching business located in Columbus, Ohio. Desiree Pfeifer – sometimes referred to as Desbfit – is the CEO of the company that offers individual workout plans and nutritional coaching. Her team of qualified and educated coaches includes functional movement coaches, pre-and-post natal coaches, and registered dieticians. They're focused on serving women that are looking to make healthy changes in their lives.
"I'M GRATEFUL TO HAVE BEEN ABLE TO CREATE AN APP FOR MY ONLINE FAMILY TO GROW WITH, AND TO BE ABLE TO SUPPORT A BUSINESS, LIKE EXERCISE.COM, THAT I BELIEVE IN."
DBFT CHALLENGES
 When demand for DBFT health and fitness coaching services began to soar, Desiree needed an easy way to manage additional trainers that she was adding to the business. She also needed to move away from delivering her fitness and nutrition programs using PDFs and ebooks.
 These delivery methods were not only outdated, which poorly represented her brand, but PDFs were being leaked to non-paying members, which resulted in lost revenue for her organization. Additionally, Desiree wanted to level-up the presentation of her business and brand by creating her own fitness app, but creating code from scratch wasn't something she could do.
THE SOLUTION
 Making the switch to a new software platform can be risky. "I needed to make sure that the financial risk of buying and using our new Exercise.com software was worth it," says Desiree. "I was extremely surprised."
 Desiree was especially pleased with her ability to add multiple new coaches to the Exercise.com platform while creating a better customer experience using six-week challenges: "Things have only gotten easier and everything runs more smoothly with my team. I can delegate my time to more important things versus managing all of the details with the trainers."
 Desiree was also excited that all of her content could now be delivered securely via her new custom branded apps. "I was excited to have an app that could be customized to my brand in my community, but also to have an interface to easily upload and create my own fitness programs."
Contact Exercise.com to learn how to modernize, grow, and more efficiently manage your fitness business using your own custom branded iPhone, Android, and web apps.