Get the Basics...
The best fitness websites will depend on your preference and what you are looking for.
For fitness headlines, Health.com cannot be beat.
For just daily headlines, you may want to bookmark the health section on your internet news source.
When looking for fitness news, most websites have a certain angle. They try to sell you things or offer misleading or false information. Fortunately, some fitness news websites are offering quality information. They do not promise to pump you up or force their brand of supplements onto you; instead, they are informative and offer helpful weight training tips or diet ideas that anyone could put into practice.
Of course, the best fitness websites will depend on your preference and what you are looking for. Some websites offer personalized training to help you kick into gear and complete fitness challenges. This may or may not be just what you are after.
Other sites provide useful information but are so loaded with ads that it becomes impossible to find useful information. With the added knowledge from the sites listed below, make sure that you have a business management software platform that allows you to manage your training business efficiently and effectively. Request a demo of our All-In-One Fitness Business Management Software today to learn more about our fully-customizable software platform
Health.com
For fitness headlines, Health.com cannot be beat. Health.com offers a variety of news stories related to health. Although the site, similar to other health sites, offers a wealth of information on weight loss, nutrition and diseases, it also has a section on the front page for headlines.

Why we like them:
The website has a good layout with the fitness news on the top of the homepage. There are some advertisements, but they are not too intrusive. The website has five to seven news stories that Health.com writes, which are well-written and in-depth.
They also have a section of related health articles from around the web. Visiting this page helps you easily peruse the latest health news. The website also has other features such as a symptom checker, recipes and articles on numerous conditions.
Prevention.com
Prevention is a magazine that caters to health topics. Prevention.com is an extension of the magazine, providing healthy living tips, fitness, diets, recipes and beauty. Prevention.com has a special section that caters to the subject of fitness.

Why we like them:
Prevention.com is a print magazine so the reporting is in-depth and accurate. The fitness section is extensive, providing tips, blog posts, and current news. This site offers the most fitness headlines mixed in with other important fitness stories.
You can choose the fitness section and find the popular news stories and headlines. You can also read Prevention stories on various exercises, including yoga, walking, cardio and strength training.
See for yourself - Meet with the Exercise.com Team today
Grow and manage your fitness business better with Exercise.com
ABC-of-Fitness.com
ABC-of-Fitness.com is a website designed for providing information and education about all things fitness. Providing the latest news, the website also has a treasure trove of articles related to basic and more advanced fitness topics.

Why we like them:
The site provides detailed information about basic fitness information, instead of assuming you already know like many other sites. The site also includes specific exercises related to your unique needs by employing actual humans that can assist you in your exercise goals.
It also details safety instructions for different activities and includes information on incorporating a healthy diet into your lifestyle.
The online community at ABC-of-fitness.com provides support, advice, stories, and photographs to each other. This free service includes articles on exercise equipment as well as detailed explanations about how to use the equipment.
Joining this site is free and the information available is equal to, or maybe even greater than some of the paid fitness sites if you want support and guidance on your exercise goals while learning about the latest fitness news.
Fitness.AllTop.com
Alltop collects the latest headlines on various topics, including health and fitness. Unlike many other health sites, Fitness.Alltop.com just focuses on the headlines and does not provide any training tools, such as calorie counters or fitness training. It is sort of like an Associated Press.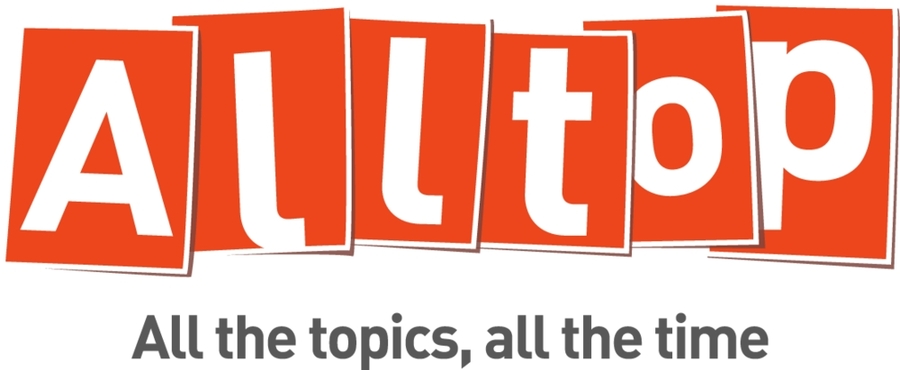 Why we like them:
The site is simple to use and the fitness headlines are easy to find. When you find a headline that you are interested in, click on the link to read the full story. This will take you to another website where the story comes from. This helps you discover new fitness news sites that you may prefer.
The site only has a few advertisements and has a clean design.
MensHealth.com and WomensHealthMag.com
These websites must be lumped together since they are essentially the same, other than the obvious gender differences. Like Prevention, these are primarily print magazines dedicated to health topics.
The websites are extensions of the Men's Health and Women's Health magazines, providing articles that can be found in their magazine along with additional information and blog posts.
Why we like them:
The websites have extensive information on all aspects of health, including fitness, sex, health, nutrition, and weight loss. When clicking on the fitness section, you see a variety of fitness-related stories, such as cardio plans and fitness advice. The homepage does offer a selection of fitness news.
Livestrong.com
Lance Armstrong's foundation partnered with Demand Media Studios to create a complete website that shares fitness news, nutrition information, and just about everything else in between.
Livestrong.com offers tools to help you track your calories, called "MyPlate", and plan your exercises, along with fitness news.

Why we like them:
Although this site has a wealth of information, it is not necessarily current. Many of their articles on fitness cite various research studies, which can be helpful.
If you are interested in learning about a particular fitness technique or supplement, it is likely that Livestrong.com has the answer. Finding the article may be a challenge, but the writers at Livestrong have probably already done the research and provided the answer for you.
Fitness.com
Fitness.com is similar to Livestrong. The website offers a variety of information ranging from bodybuilding tips to recipes. However, unlike Livestrong, users can submit articles on Fitness.com. This means that the accuracy of the information, not to mention the quality of writing, can vary greatly.
Fitness.com also has interactive tools and forums to help members reach specific fitness goals.

Why we like them:
If you can wade through the "Treadmills for Sale" articles and the confusing layout, you can find some up to date fitness information on the site. There are a number of articles, and many have helpful and useful tips.
More than 500 exercises are explained in the articles along with other fitness information. There are also some articles that are written by experts, generally trainers.
Fitness News Honorable Mentions:
Other news sites, such as CNN, MSNBC or Huffington Post, can also be good resources for fitness news. These sites have specific health sections that discuss fitness or nutrition-related news.
The website "Science Daily" offers press releases and articles based on new research, including a designated section for fitness, allowing you to remain up-to-date on fitness research studies and any new developments in the fitness field.
Your favorite fitness news web site will likely depend on what type of information you are searching for. We have an extensive exercise library with instructions and suggestions for all of your workout needs. For just daily headlines, you may want to bookmark the health section on your internet news source. For a more in-depth health site that includes general fitness articles, one of the above sites will be helpful.
These websites are the best of the best for fitness and health-related news. Striving to stay up to date with what's going on in the fitness community is crucial as a personal trainer. Another important part of being the best trainer that you can be is learning how to manage your fitness business efficiently. Request a demo of our All-In-One Fitness Business Management Software to see how you can manage your business better.