Case Study: Relentless + Exercise.com
How Relentless Sports Performance went from using Trainheroic, Excel, and paper, to delivering custom programs, in less time, to all of their athletes using custom branded 
Exercise.com
 apps.
RELENTLESS SPORTS PERFORMANCE PROFILE
COMPANY
A sports performance facility committed to the ongoing growth of athletes, both in-and-out of the gym.
WEBSITE ADDRESS
LOCATIONS
Oldsmar, FL
PRIMARY OFFERING
individualized training programs for athletes.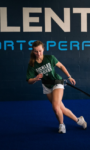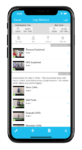 INTRODUCING RELENTLESS SPORTS PERFORMANCE
Relentless Sports Performance is a sports performance facility, located in Oldsmar, Florida, that specializes in the development of athletes. They begin by utilizing a 36-week foundation program to create a complete athlete; then, they transition into sports specific training.
Jimmy Myers, the owner and head trainer, was a high school baseball player and three time All-American wrestler, who fell in love with sports performance. He's been operating Relentless Sports Performance for over 10 years now.
Relentless Sports Performance typically works with athletes from 9-18 years of age, but they have also been very successful with collegiate and professional athletes. Over 100 of their athletes have played at the collegiate and professional level. Their immeasurable dedication to their athletes and their journeys is second to none.
"IF YOU WANT TO OFFER AN ELITE SERVICE FOR YOUR CLIENTS YOU NEED TO GET WITH THE TIMES AND USE ELITE LEVEL SOFTWARE THAT IS INTUITIVE, VISUALLY APPEALING, AND EFFECTIVE. THAT IS EXACTLY WHAT EXERCISE.COM DELIVERS.
JIMMY MYERS, OWNER & TRAINER, RELENTLESS SPORTS PERFORMANCE
RELENTLESS SPORTS PERFORMANCE CHALLENGES
"I wanted to be able to program workouts efficiently for my athletes," says Jimmy Myers. "All of my athletes are on customized programs. It was challenging to quickly deliver those programs using the old excel and printed paper method. It took too much time and it was really hard to keep everything organized and systematized."
I also tried Trainheroic, but I didn't like the software as a whole," say Jimmy, "I even considered just making everyone's program the same so that I could program less, but that clashed with my core values and the type of custom service that I wanted to offer."
Jimmy ended up choosing Exercise.com because he heard about it from one of his professional athletes that he trusted.
THE SOLUTION
After choosing Exercise.com, Jimmy immediately began to see the benefits. "Now, I deliver a better athlete experience, and I have a greater ability to push our customized plans in a very timely manner by using my own custom branded apps from Exercise.com," says Jimmy. "Exercise.com has really helped me systematize my training and make everything much easier. I was surprised how easy the software was to use. We've signed up more athletes because we deliver a better product."
 Contact Exercise.com to learn how to modernize, grow, and more efficiently manage your fitness business using your own custom branded iPhone, Android, and web apps.