Here's how to access your Workout Plan Creator to add block notes to workouts.
Step-by-Step Guide:
Step 1: Make sure Block Programming is enabled on the Day View.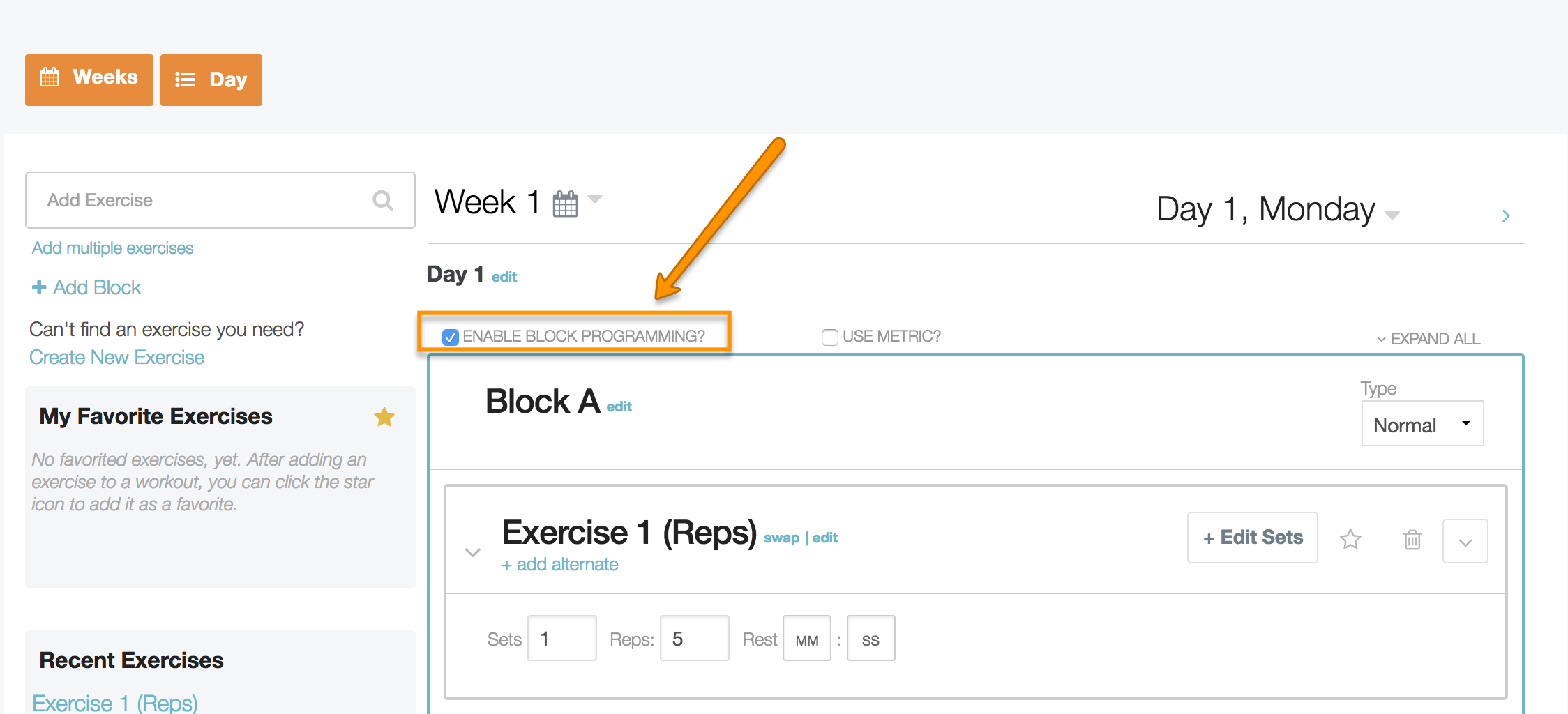 Step 2: Click the down arrow next to "Block Notes" at the bottom of a block to expand the field .
Step 3: Enter your block notes as needed.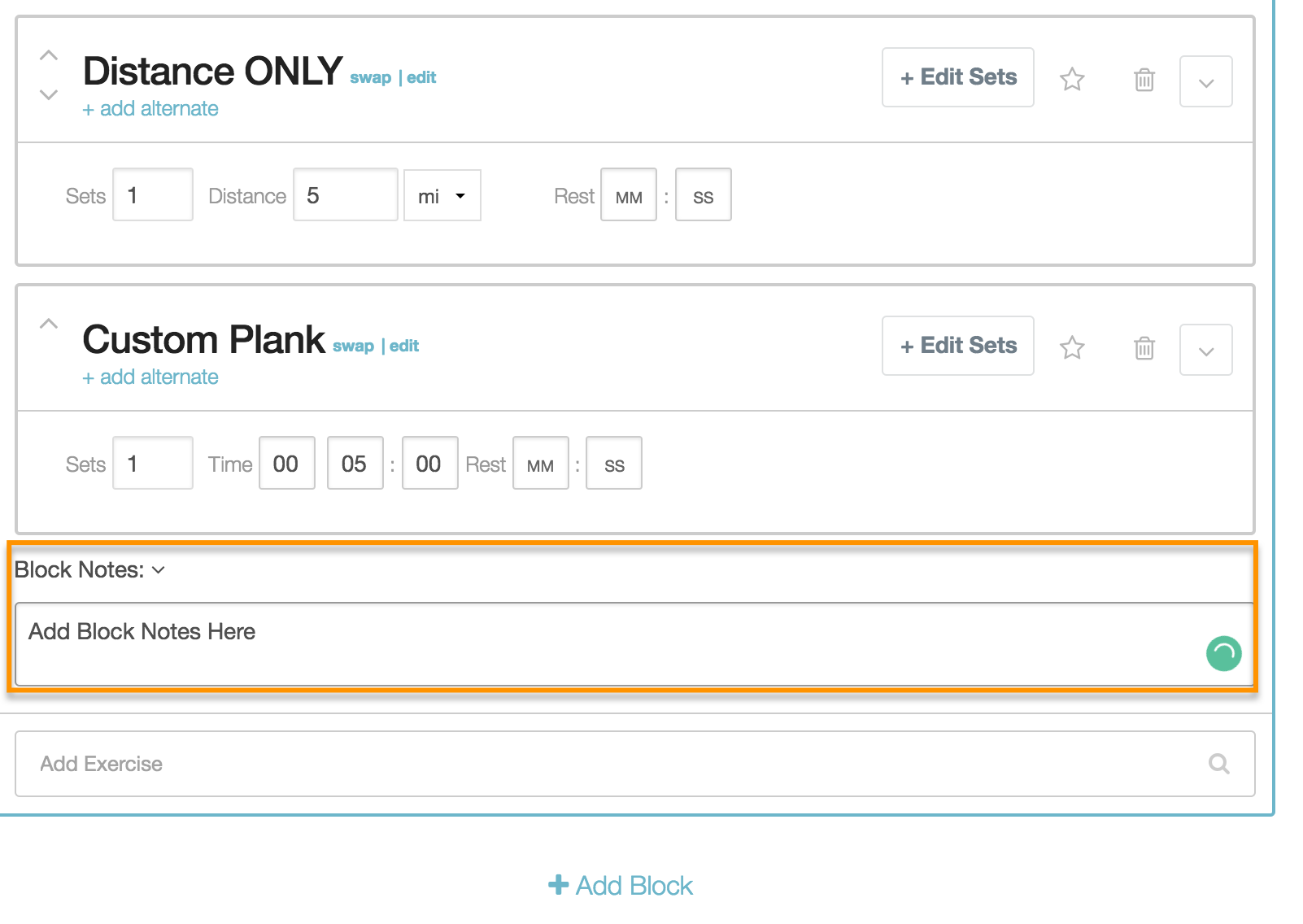 Step 4: Save your changes and publish or re-publish the plan.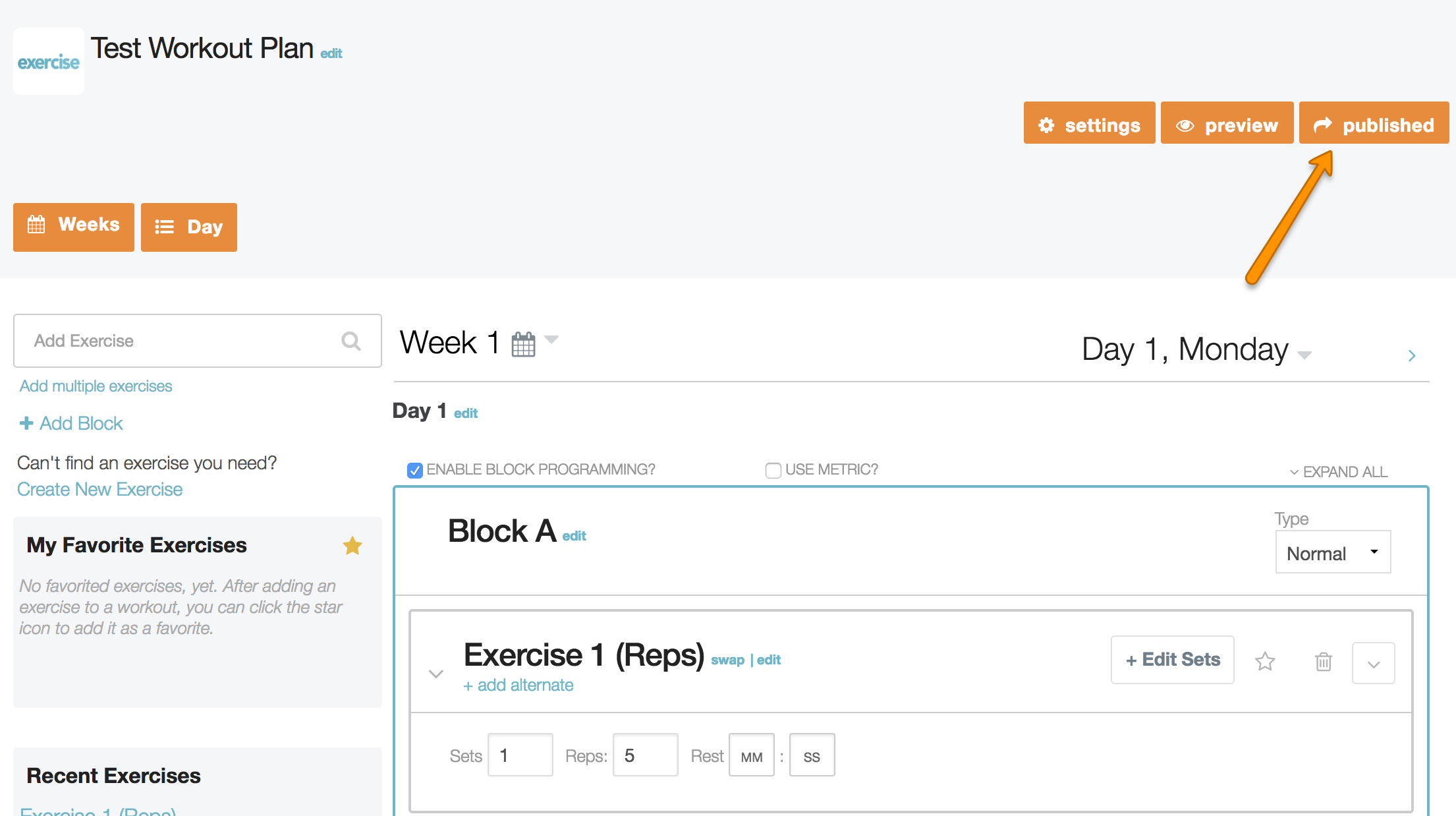 Now that you can add block notes to workouts, you can make sure your clients know exactly what to do for each block!