The best LeagueLobster alternative is Exercise.com.
Need a LeagueLobster alternative? Are you tired of dealing with the limitations and frustrations of LeagueLobster? Do you find yourself longing for a reliable sports league management software that can truly meet your needs? Look no further – Exercise.com is here to save the day as the ultimate LeagueLobster alternative!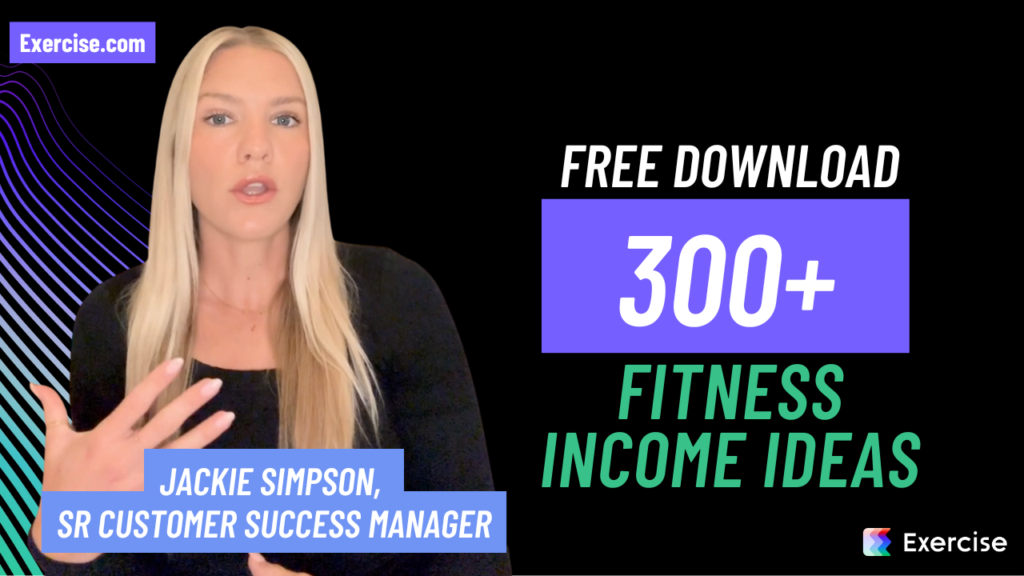 Why LeagueLobster Users Need to Find an Alternative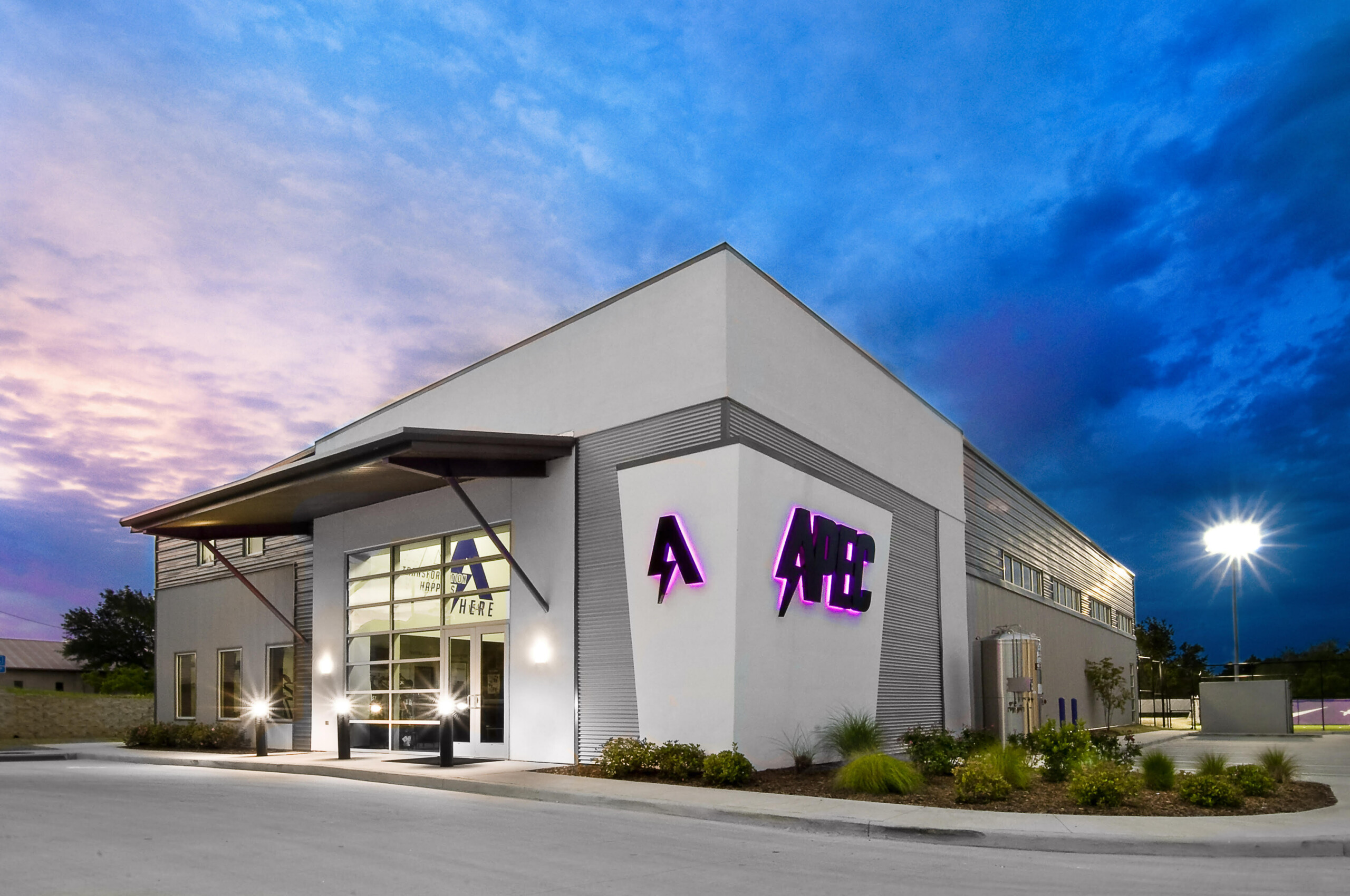 Exercise.com is simply the best. We were using three or four different apps or softwares to do what we can now do all in one with the Exercise.com platform.
Brandon Stroupe
Founder and President, APEC Sports Performance
Read More

: LeagueLobster
LeagueLobster has its fair share of shortcomings that often leave users feeling dissatisfied and searching for a more robust solution. From its lack of customization options to its inability to integrate with existing systems, LeagueLobster falls short in many areas. As a sports league manager, you understand the need for a software that streamlines processes, enhances communication, and maximizes team performance. This is where Exercise.com comes in.
Exercise.com offers a wide range of features and capabilities that make it the ideal alternative to LeagueLobster. With Exercise.com, you have the ability to fully customize your league management platform to fit the unique needs of your organization. From custom branding and design to personalized features and functionality, Exercise.com allows you to create a platform that aligns perfectly with your league's brand and goals.
In addition to customization, Exercise.com also offers seamless integration with existing systems and software. Whether you need to sync your league management platform with your team's scheduling software or integrate it with your payment processing system, Exercise.com has you covered. This integration ensures that all of your league's data and processes are streamlined and efficient, saving you time and effort.
The Importance of a Reliable Sports League Management Software
Sports leagues require a reliable management software to ensure smooth operations and create an enjoyable experience for all participants. With numerous teams, schedules, payments, and logistics to manage, a mediocre software simply won't suffice. A reliable sports league management software like Exercise.com is essential to streamline processes, keep participants engaged, and provide valuable training and coaching tools.
One of the key benefits of using a reliable sports league management software is the ability to streamline processes. With a robust software like Exercise.com, league administrators can easily create and manage team schedules, track player registrations, and handle payments all in one centralized platform. This eliminates the need for manual data entry and reduces the chances of errors or miscommunication.
Introducing Exercise.com: The Ultimate LeagueLobster Alternative
Exercise.com is a feature-rich platform designed specifically for sports league management. With its comprehensive suite of tools and customizable options, Exercise.com caters to the unique needs of sports leagues of all sizes and types. Whether you are managing a youth soccer league or a professional basketball league, Exercise.com has got you covered.
One of the key features of Exercise.com is its user-friendly interface. The platform is designed to be intuitive and easy to navigate, making it simple for league administrators to manage their leagues efficiently. From creating schedules and managing team rosters to tracking player statistics and generating reports, Exercise.com streamlines the entire league management process.
In addition to its management tools, Exercise.com also offers a range of communication features. League administrators can easily send out notifications and updates to coaches, players, and parents through the platform. This ensures that everyone involved in the league is kept informed and up-to-date on important information such as game schedules, practice times, and league announcements.
Key Features and Benefits of Exercise.com
Exercise.com offers a wide array of features and benefits that set it apart as the best LeagueLobster alternative. First and foremost, the platform is highly customizable, allowing you to tailor it to your league's specific needs. From branding and design customization to creating unique registration forms, Exercise.com offers the flexibility that LeagueLobster lacks.
Furthermore, Exercise.com seamlessly integrates with your existing systems, eliminating the hassle of manual data entry and ensuring a smooth transition. Say goodbye to the frustration of dealing with multiple software applications – Exercise.com simplifies your operations by unifying everything in one place.
In addition to its customization and integration capabilities, Exercise.com also provides robust reporting and analytics features. With detailed reports on participant registration, attendance, and performance, you can gain valuable insights into the effectiveness of your league's programs and make data-driven decisions to improve them. Whether you want to track individual progress or evaluate the overall success of your league, Exercise.com's reporting tools have you covered.
Moreover, Exercise.com offers a comprehensive communication system that keeps everyone connected and informed. Through the platform, you can easily send announcements, updates, and reminders to participants, coaches, and staff members. This streamlined communication ensures that everyone is on the same page and reduces the likelihood of miscommunication or missed information. With Exercise.com, you can foster a strong sense of community and engagement within your league.
How Exercise.com Streamlines League Management
Managing a sports league is a complex task that requires efficient systems and processes. Exercise.com simplifies league management by offering tools for scheduling games, managing logistics, and handling registrations and payments. With Exercise.com, you can effortlessly create and share game schedules, assign referee and umpire duties, and automate registration and payment processes. The days of manually juggling spreadsheets and paperwork are behind you!
In addition to streamlining league management, Exercise.com also provides a platform for communication and collaboration among league members. Through the platform, coaches, players, and parents can easily communicate with each other, share important updates and announcements, and coordinate team activities. This eliminates the need for multiple communication channels and ensures that everyone is on the same page.
Furthermore, Exercise.com offers robust reporting and analytics features that allow league administrators to gain valuable insights into the performance and progress of teams and individual players. Administrators can track attendance, monitor player statistics, and generate comprehensive reports to assess the overall success of the league. These insights can be used to make data-driven decisions and improve the league experience for everyone involved.
Unleashing the Power of Customization with Exercise.com
Exercise.com understands that every sports league has unique requirements and branding. With our platform, you have full control over the look and feel of your league's website and registration forms. From customizing colors and logos to adding your league's specific rules and regulations, Exercise.com allows you to create a professional and cohesive experience for your participants.
Not only can you customize the visual aspects of your league's website, but Exercise.com also offers extensive customization options for the functionality of your platform. Our team of developers can work with you to create custom features and integrations that meet the specific needs of your sports league. Whether you need a scheduling system, a player management tool, or a payment gateway, Exercise.com can tailor the platform to fit your requirements.
In addition to customization, Exercise.com provides comprehensive analytics and reporting tools to help you track the performance and success of your sports league. With our advanced reporting features, you can easily monitor participant registrations, revenue, attendance, and more. These insights allow you to make data-driven decisions and optimize your league's operations for maximum efficiency and profitability.
Seamless Integration: Exercise.com and Your Existing Systems
Gone are the days of tedious data entry and double handling. Exercise.com seamlessly integrates with existing systems and software, making your life as a sports league manager much easier. Whether you need to sync participant information with your CRM or export financial data to your accounting software, Exercise.com has the integrations you need to streamline your operations.
With Exercise.com's seamless integration capabilities, you can easily connect your sports league management software with other essential tools. For example, you can integrate your scheduling software to ensure that participant information is automatically updated and synchronized across all platforms. This eliminates the need for manual data entry and reduces the risk of errors.
In addition to CRM and accounting software, Exercise.com also offers integrations with popular payment gateways. This means that you can securely process payments and manage financial transactions directly within your sports league management system. By centralizing all your operations, you can save time and effort, allowing you to focus on providing the best experience for your participants.
Enhancing Communication and Collaboration with Exercise.com
Effective communication is vital in sports leagues. Exercise.com offers communication tools that make it easy to keep participants, teams, and officials updated and engaged. From sending automated notifications about game changes to providing a central hub for announcements and discussions, Exercise.com ensures everyone is on the same page.
In addition to its communication tools, Exercise.com also provides collaboration features that enhance teamwork and coordination. With shared calendars, teams can easily schedule practices, games, and other events, ensuring that everyone is aware of the team's schedule. The platform also allows for file sharing, making it convenient to distribute important documents, such as playbooks or training materials, to all team members. By facilitating effective communication and collaboration, Exercise.com helps sports leagues operate smoothly and efficiently.
Simplifying Registration and Payment Processes with Exercise.com
Registration and payment processes can be time-consuming and frustrating for both league administrators and participants. Exercise.com simplifies these processes by offering customizable registration forms, secure online payment options, and automated reminders. With Exercise.com, signing up for a league and submitting payments becomes a seamless and convenient experience.
In addition to simplifying registration and payment processes, Exercise.com also provides league administrators with powerful tools for managing participant information. Our platform allows administrators to easily view and track registrations, collect important participant data, and communicate with participants through built-in messaging features. This streamlines the administrative tasks associated with running a league, saving time and reducing the risk of errors.
Managing Schedules and Game Logistics Made Easy with Exercise.com
Creating and managing game schedules can be a logistical nightmare, especially when dealing with multiple teams across different divisions. Exercise.com provides a user-friendly interface that allows you to easily create, edit, and share game schedules. Additionally, the platform offers features for managing field or court availability, assigning officials, and handling scorekeeping. Say goodbye to confusion and scheduling conflicts!
Keeping Participants Engaged with Interactive Features on Exercise.com
Exercise.com understands the importance of keeping participants engaged and excited about their league. With interactive features such as player profiles, league-wide leaderboards, and social media integration, Exercise.com creates a sense of community and healthy competition among participants. Engaged and motivated participants lead to a thriving and successful league.
Maximizing Team Performance with Training and Coaching Tools on Exercise.com
Exercise.com goes beyond league management by offering a wide range of training and coaching tools. The platform allows you to create personalized training programs, track player progress, and provide feedback and support. By utilizing Exercise.com's training and coaching features, teams can maximize their performance and achieve their full potential.
Taking League Promotion to the Next Level with Exercise.com's Marketing Features
League promotion is crucial for attracting new participants and sponsors. Exercise.com offers powerful marketing features that allow you to market your league effectively. From customizable landing pages and email marketing campaigns to social media integration and online advertising, Exercise.com equips you with the tools you need to take your league promotion to the next level.
Ensuring Data Security and Privacy on Exercise.com Platform
Exercise.com takes data security and privacy seriously. With robust encryption, secure payment processing, and strict data protection measures, you can trust that your league's data is safe and secure. Exercise.com complies with industry standards and regulations to give you peace of mind.
Comparing Pricing Options: LeagueLobster vs Exercise.com
When it comes to pricing, Exercise.com offers flexible options to suit leagues of all sizes and budgets. With transparent pricing and no hidden fees, you can choose the plan that best fits your league's needs and only pay for the features you require. Say goodbye to being locked into a rigid pricing structure that doesn't align with your league's requirements.
Testimonials from Sports Leagues That Switched to Exercise.com
Don't just take our word for it – hear from sports leagues that have already made the switch from LeagueLobster to Exercise.com. Our satisfied customers rave about the user-friendly interface, customization options, and time-saving features that Exercise.com offers. Their positive experiences speak volumes about the effectiveness and reliability of Exercise.com as a LeagueLobster alternative.
Exercise.com: Your LeagueLobster Alternative
Why Choose Exercise.com?
Here are five reasons why fitness professionals use Exercise.com vs. LeagueLobster.
If you're ready to get started with an easy-to-navigate, all-in-one fitness software, designed to fuel your business, request a demo with Exercise.com today.
And, if you want to see how LeagueLobster's additional features stack up to Exercise.com software features, check out our in-depth guide below.
What is LeagueLobster?
LeagueLobster is a sports software company that has a heavy focus on schedule creation. Rather than offering a wide variety of different features, the company has chosen to focus on one main feature and create different functions. For example, the software can be used to create schedules for either tournaments or leagues, with leagues having the capacity for 50 different teams. Within the league schedule, users can choose a traditional schedule or one that is completed in a round-robin format. The software also contains a built-in "bye" feature when there is an odd number of teams in the tournament.
Once a schedule is created, it can be posted as a calendar and viewed on a team's landing page. Unfortunately, for users, there is no website included in the software. However, it can be embedded into a current site. There is also a chart on each team's landing site showing the current overall standings for that given league.
One add-on feature that LeagueLobster has chosen to provide is online registration. This feature allows players and teams to register for different events, tournaments, or leagues. It also can collect registration fees and various file uploads, such as registration forms or waivers.
Fitness business owners need to consider all aspects of their business when choosing management software. This is the point where LeagueLobster loses its luster. Because the company focuses mainly on one feature, it is not very functional software for gym owners. If a facility does not run any kind of sports program, then a sports scheduling feature would really be of no use, especially when it cannot perform any other functions for a fitness business. Even if a business did run various sports programs, it would still need to use third-party software to run the other departments. This would make management inefficient and it stunts growth by eating up revenue.
Exercise.com eliminates this problem. Our all-in-one fitness business management software makes it easy for you to run every aspect of your business from the same place. That means no third-party software, no added expense, and no complications. We want everything to run smoothly and efficiently for your business.
Unless otherwise stated, all images and reviews below are of/about the Exercise.com software platform.
Fitness Business Management Software
As we mentioned, one of the great things about Exercise.com best gym business management software is that it allows you to manage all aspects of your business from one place, rather than have to use multiple platforms. Using one software company to address certain needs and then another to manage others is tedious, time-consuming, and inefficient. Exercise.com gets rid of that headache by including all the platforms and features you need within our software.
Our software is easy to use for your staff and members so that everyone uses it effectively. There are areas to create schedules and post them as calendars, run reports, make payments, and integrate with other programs. We also include a ton of automated features to streamline communication with your members and save you time. Let's look at some specifics.
Client/Class Scheduling
As we touched on at the beginning of our comparison, scheduling is the bread and butter for LeagueLobster. The software was specifically created to develop schedules for leagues and tournaments. Users can create schedules for different venues, days, times, and teams to help keep everything organized. Unfortunately, for fitness business owners, this model does not translate well to personal training or group fitness schedules.
The Exercise.com software platform makes it a breeze to create schedules for whatever type of business model you have. Whether you have a boutique class studio, a personal training business, or a full gym, our software will help you stay organized. The schedules are simple to create and are easy to view on your website and app. Your members can search among multiple studios, class formats, or trainers. They can even book a training session or reserve a spot in their favorite class right from your website or app.
Gym/Facility Management
Part of growing your business involves making important decisions about how you want your business to proceed. These decisions can be difficult to make without the right information, which is why the Exercise.com software platform has customized reporting features. Rather than give you pre-set reports to choose from, we give you the ability to decide what information is most beneficial to you and then generate an easy-to-read report. Your decision-making process will be much easier when you have information to back up the choices you make.
Business Dashboard Reports
LeagueLobster doesn't have any business reports for analyzing your business, nor does it have a dashboard for easy viewing of your reports.
Exercise.com's business dashboard reports are easily customizable, giving you free-range to how you want to analyze your business or filter information. Whether you want to run custom reports on your revenue, staff, or clients, Exercise.com gives you many options to analyze how your business is doing.
The presentation of Exercise.com's business dashboard helps you keep track of what is going on in your business as well.  As soon as you enter the business dashboard, information such as your schedule for the day, recent clients, messages, and business reports are shown to you.
Client Automation
We've talked a bit about the importance of saving time and creating efficiency when it comes to running your business. The automated features in the Exercise.com software platform help you do both. When you can save time in one area of your business, you have more time to dedicate to others and this can lead to a more smooth overall operation. With our software, you can:
Automate Emails and Texts
Automate Workout Delivery
Automate Resource Delivery
Automate Assessment Delivery
Automate Reminders/Alerts via app, text, and email
Dedicated Zapier Support
To keep an all-in-one focus in our software, Exercise.com provides our clients with a plethora of integrations. We realize, however, that there might be times you want to use a platform that we have not already integrated. For these scenarios, we have partnered with Zapier. With over 2,000 apps to choose from, you can be sure that your business's website will always be as efficient and user-friendly as possible.
Our partnership with Zapier allows you to integrate your web apps so they can share data, automate the passing of information between your apps, and build processes more quickly to get more done. All of this leads to greater efficiency for your business and, if you ever need help, we will provide it for you.
Dedicated Account Manager
At Exercise.com, we take customer service very seriously. For this reason, we provide all of our clients with a dedicated account manager from start to finish. This manager is there to help you through every step of the process, no matter what. If you want to redesign your website for a fresh look, your account manager will partner with our development team to get it done. If you want to sell products and services from an ecommerce store, your account manager will help you build it. Whatever you need, from big to small, will be handled quickly and correctly by our team.
Customized Software
One of the best features of the Exercise.com software platform is the ability to customize every aspect of your software. There is no more trying to force certain software to work for your business or trying to make the most out of the software you got for a special price. Exercise.com customizes our software specifically for you and the needs of your business. Not only do we customize the function of your software, but we also create your look by adding custom-branding to your app, website, and marketing materials.
Custom-Branded
Your brand can tell people a lot about your business. When you have a logo or a certain color scheme that is recognizable, people will make a connection to your business without even being there in person. Exercise.com custom-brands your app so that your members feel like they're a part of your facility even when they're away.
We custom-brand your website so that potential customers begin to develop a connection the first time they search for your business. We also custom-brand all of your marketing materials to help your customers know that offers and promotions are exclusive to them, through your business.
iOS & Android Apps
Exercise.com's branded app for personal trainers is compatible with iOS and Android. Your app is customized not only with branding but also in function. We can build your app to include whichever features are most applicable to your business. We can set up your app so your members can view schedules, book appointments, visit your ecommerce store, make direct payments, and have access to a variety of other features.
Security Features
We place the utmost importance on security at Exercise.com. We realized that keeping your information safe and secure is an important part of keeping your trust, and we want you to feel confident displaying this same trust to your members in regard to their information. A few of our security features include:
SSL Secure
Privacy Shield Framework
Google Cloud
Marketing Integrations
When growth is the goal of your business, you have to focus on reaching new members and increasing product and service sales to current members. Both of these focuses are accomplished through marketing. Exercise.com provides you with a ton of tools that are already integrated into our software to help make you successful. You can also keep in mind that, if you do not see a certain platform currently integrated, you can use our partnership with Zapier to keep everything in one place. Some of our more popular integrations include:
MailChimp
ConstantContact
ConvertKit
Zapier
Google Analytics
Facebook Pixel
Workout Software
As a fitness business owner, you want your members to view their workout journey as a marathon rather than a sprint. You want them to set long-term goals and find success by utilizing your services. Client retention is just as important as client acquisition when you think about the growth potential of your business, and Exercise.com can help you in both areas. Our workout software is designed to help you put new and exciting twists on your current services to keep members interested, as well as design new offerings to recruit a broader range of clients.
Workout Creator/Logger
The Exercise.com software platform includes a workout creator and logger for all of our customers. These tools benefit your staff by giving them the ability to easily design workouts for clients or as a product. They also benefit your members by giving them a simple way to track their progress. When a client can see how far he or she has come in their training program, they are more likely to continue to stay on course. Our workout creator/logger provides users with endless possibilities for delivering workouts, tips, and encouragement to clients in any scenario, including:
1-1 Training
Personal training services can be found in the vast majority of fitness centers so, in order to compel people to train at your gym, you need your department to stand out. By utilizing our workout software, your trainers can ditch the pencil and paper method of workout design and create a more interactive experience with their clients. Your trainers can post workouts in the software, clients can track their progress, and the two sides can communicate along the way. The entire process is made simple by keeping it in one place that is easy to use for both parties.
Group Training
Many people feel more comfortable working with a trainer when they are with a group of friends. This can add an extra layer of motivation or accountability, or just generally give people an easier feeling about coming to a session. The great thing about using the Exercise.com software platform is that clients participating in group training get all the same amenities as one-on-one clients. They can view the workouts created by their trainers, log their progress, and communicate with their trainers in the software.
Online Training
Our world, as a whole, is moving increasingly into the digital realm. Gyms are following suit, and the trend of online training is not only upon us but is here to stay. Your gym can stay current in the industry by using the Exercise.com software platform to offer online training. Our workout creator is perfect for designing training programs that are easy to follow. The workout logger is great for keeping online clients accountable because trainers are able to see if the workouts are being completed. Additionally, even though trainers and clients may not meet face-to-face, they can still communicate within the software so any questions or concerns can be addressed.
Exercise Library
To make our workout software as effective as possible, Exercise.com includes a library of pre-built exercises in our platform. This makes it easy for trainers to create workouts. They can search by name or muscle group from a broad list of exercises and then drag and drop them into a workout template. The pre-built library is easy to use and offers some time savings, but our platform also gives you the option to add custom exercises.
Custom Exercises
It can help provide an even more personal touch for you to add custom exercise videos to your library. Members and clients appreciate seeing a familiar face, and it adds value to your brand when they see you are willing to put in a little extra effort to make a great product. Adding custom exercises can also be beneficial if you have certain exercises that are non-traditional and may not be found in our pre-built library.
TV Workouts
Your members and clients can benefit a lot from watching demonstrations of exercises in their workout plans, but your business can also use these videos in another way to add a unique twist. During a group class or training session, you can use the Exercise.com software platform to cast the video demonstrations onto a TV screen. This gives your participants a constant reference for form, and it gives your trainers a visual tool to use when explaining the exercise.
Gym Ecommerce Software
Setting up an ecommerce store is a great way to bring in some extra revenue while also helping to promote your brand. You can use the Exercise.com gym ecommerce software platform to sell products with your business's logo or colors, but you can also combine the ecommerce and workout platforms to sell workout programs. Both of these offer options to your members that are convenient and add value to their experience.
Payment Processing
Using Stripe, our software can safely and securely accept payments for a variety of products and services. You can choose to send an invoice, or your members can pay from your app or website. Members can easily purchase a single product, buy a personal training package, make monthly membership payments, or pay for all of their billable items that have accrued over a certain period of time.
Sell Products
Selling products is a great way to promote your business while simultaneously bringing in more revenue. When members feel connected to your business, they will want items to represent their affiliation. Some may want tee shirts, some may want water bottles, and some may just want a sweat towel. By putting your brand on these products, you are capitalizing twice by earning revenue from the sale and having your business marketed whenever the product is used by your member. Our ecommerce platform can quickly and easily help you make these sales.
Sell Workout Plans
For your members who do not want to work directly with a personal trainer but still want guidance, you can use our workout platform to sell pre-built workout plans in your ecommerce store. You can sell whatever types of workouts you think fit your clientele and continue to earn money from them each time they are purchased.
Offer Online Workout Memberships
Once you develop a strong archive of pre-built workouts, it might be beneficial for you to offer online workout memberships. People who have a membership would receive one of your pre-built workouts at regular intervals of your choosing and, in return, you would earn a membership fee.
Sell Workout Challenges
Getting members excited about your business is a great way to promote your services and get your members to market for you. By selling workout challenges, you create a buzz and a sense of camaraderie in your facility. People get excited about overcoming a challenge, and you can facilitate this and earn revenue at the same time. Selling workout challenges also gives you the opportunity to promote your other services by offering them as prizes for the winners.
Fitness Assessment Software
It is far easier to keep current clients than it is to recruit new ones, so your business needs to do all it can to make this happen. Progress goes hand-in-hand with client retention, so having the ability to show your clients how far they've come is an important part of keeping them active. The fitness assessment software offered by Exercise.com allows you to assess your clients at the start of a program and then deliver easy-to-read performance reports to display progress. We even offer a nutrition tracker to help make sure all elements of their program are matching up.
Assessments
It is difficult to measure progress if you don't know where you start. Exercise.com remedies this by allowing you to create custom assessments for your clients. Rather than testing a runner on push-ups or a bodybuilder on his or her mile time, you can develop whatever measurements you deem applicable for a given client. Once you've established this baseline, you can repeat the test later to see progress.
Performance & Measurement Reports
After doing multiple assessments and seeing the progress a client has made, you will want to make sure you can deliver the information in a useful way. The Exercise.com software platform makes it easy to automate the delivery of our performance reports. You can include weight changes, strength changes, performance changes, or any metric that you choose. The most important thing is that these reports give your clients a visual display of their progress, which will motivate them to continue on their training plan.
Nutrition
Proper nutrition is an important part of reaching any fitness goal. Even though Exercise.com is built for managing fitness businesses, we want to hit every aspect of the journey which is why we have included a nutrition tracker. Your clients can log their food and water intake to see how it impacts their results when combined with their fitness routine. Trainers can even give feedback, when appropriate, to help the client get the most out of their training.
LeagueLobster Software Pricing
Listed below are two tables containing information about pricing for LeagueLobster. The first table displays pricing and features associated with the league scheduling portion of the software. The second table shows the pricing and features associated with the tournament scheduling portion of the software.
LeagueLobster Alternatives
Listed below are four of the main competitors to LeagueLobster and the associated pricing for each. Please note that the pricing is accurate at the time of writing this article (May 2020).
The Bottom Line: Pros and Cons
It is fairly clear, at this point in our comparison, that LeagueLobster and Exercise.com are companies that focus on entirely different markets. LeagueLobster directs its attention solely to scheduling sports leagues and tournaments. Within those confines, it does also deliver a landing page to view these schedules and team standings. On the other hand, Exercise.com is focused on giving fitness business owners everything they need to successfully manage their operations. This not only includes schedules, but also all other platforms a gym or club may need for successful management. Let's recap how each software can be applied to fitness businesses.
LeagueLobster Pros and Cons
LeagueLobster works well for businesses or organizations whose sole focus is on sports. The schedule and calendar features work well for sports, but this does not translate into the fitness industry. Gyms need software that is capable of scheduling different trainers, instructors, studios, classes, and even spa services in some cases. LeagueLobster does not meet the mark for these criteria. Since there are no other real features, outside of schedules and calendars, LeagueLobster is not a good option for fitness business owners because there is so much that would need to be run by third-party software.
Exercise.com Pros and Cons
Exercise.com is built to handle every need that a fitness business might have. It starts with our fitness business management platform. The ability to automate scheduling and communication with members saves your business time and allows you to focus on other areas, which can help increase your revenue. Also, to help increase your revenue, our reporting features and marketing integrations can help ease the decision-making process and turn leads into customers.
Our workout software is ideal whether your business wants to expand your current services, develop new ones, or both. Our workout creator allows you to become more interactive with your current clients and also offers the ability to produce pre-built workouts. In addition, our workout tracker gives your clients a better experience because it makes them more hands-on in their training process. As they see their progress, they are more likely to continue training. You can also use our ecommerce platform to turn your pre-built workouts into revenue through your online store.
Another great way to track your clients' progress, which leads to retention, is to utilize our performance health software. Through customized assessments and reporting features, you show your clients the quality services you provide by showing them the positive changes they have made. Speaking of customization, every aspect of our software can be specifically shaped to meet your needs. We don't want to give you just any software, we want to create software that is perfect for your business.
All-in-all, Exercise.com is the right choice for your business because we can make our software whatever you need it to be. We understand the fitness industry and the challenges you may face. We have developed solutions that are already in our software, and we are willing to create new solutions for the specific challenges or needs your business may encounter. We are committed to providing you with a quality product for whatever direction you want to take your business.
Where do you see your business in the future?
If you want to work with a fitness business management company that's willing to work for you, request a demo today.
Step-by-Step Guide to Migrating from LeagueLobster to Exercise.com
If you're ready to make the switch from LeagueLobster to Exercise.com, we've got you covered. Our step-by-step guide will take you through the migration process, ensuring a seamless transition. From exporting your league data to setting up your new Exercise.com account, we provide detailed instructions to make the switch as smooth as possible.
In conclusion, Exercise.com is the best LeagueLobster alternative for sports league management. With its comprehensive features, customizable options, and user-friendly interface, Exercise.com streamlines league management, enhances communication, and maximizes team performance. Don't settle for a subpar software – make the switch to Exercise.com today and take your sports league to new heights!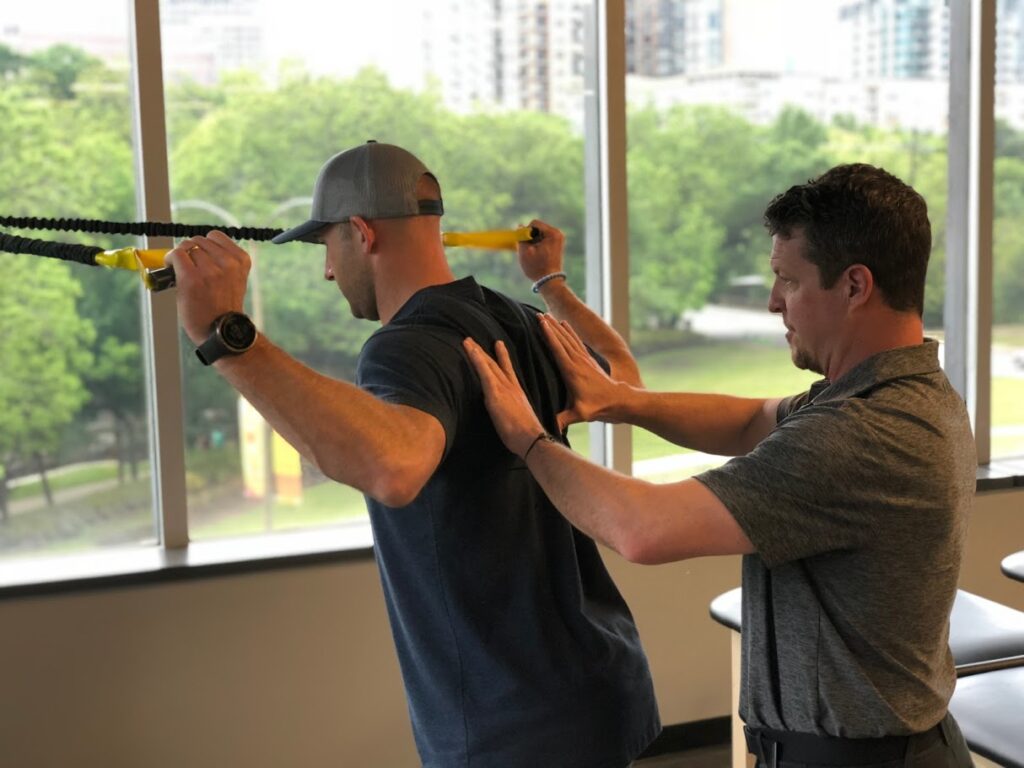 "Working with Exercise.com and their team has been an amazing experience and a dream come true in terms of accomplishing a vision! Their workout technology has helped us effectively engage our community, and I highly recommend Exercise.com to grow your business!"
Andrew Banner
Co-Founder, AMPD Golf Performance