The best PerfectMind alternative is Exercise.com.
Need the best PerfectMind alternative? Are you tired of being limited by the constraints of PerfectMind? Are you looking for a better alternative that can take your fitness business to new heights? Look no further than Exercise.com. In this article, we will explore why Exercise.com is the best PerfectMind alternative and how it can revolutionize the way you run your fitness business.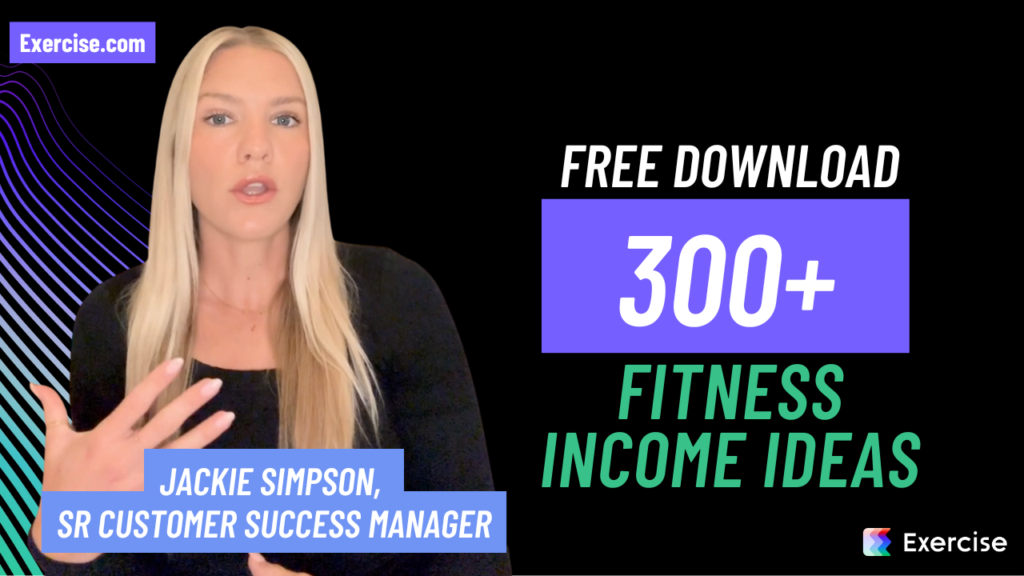 Why Consider an Alternative to PerfectMind?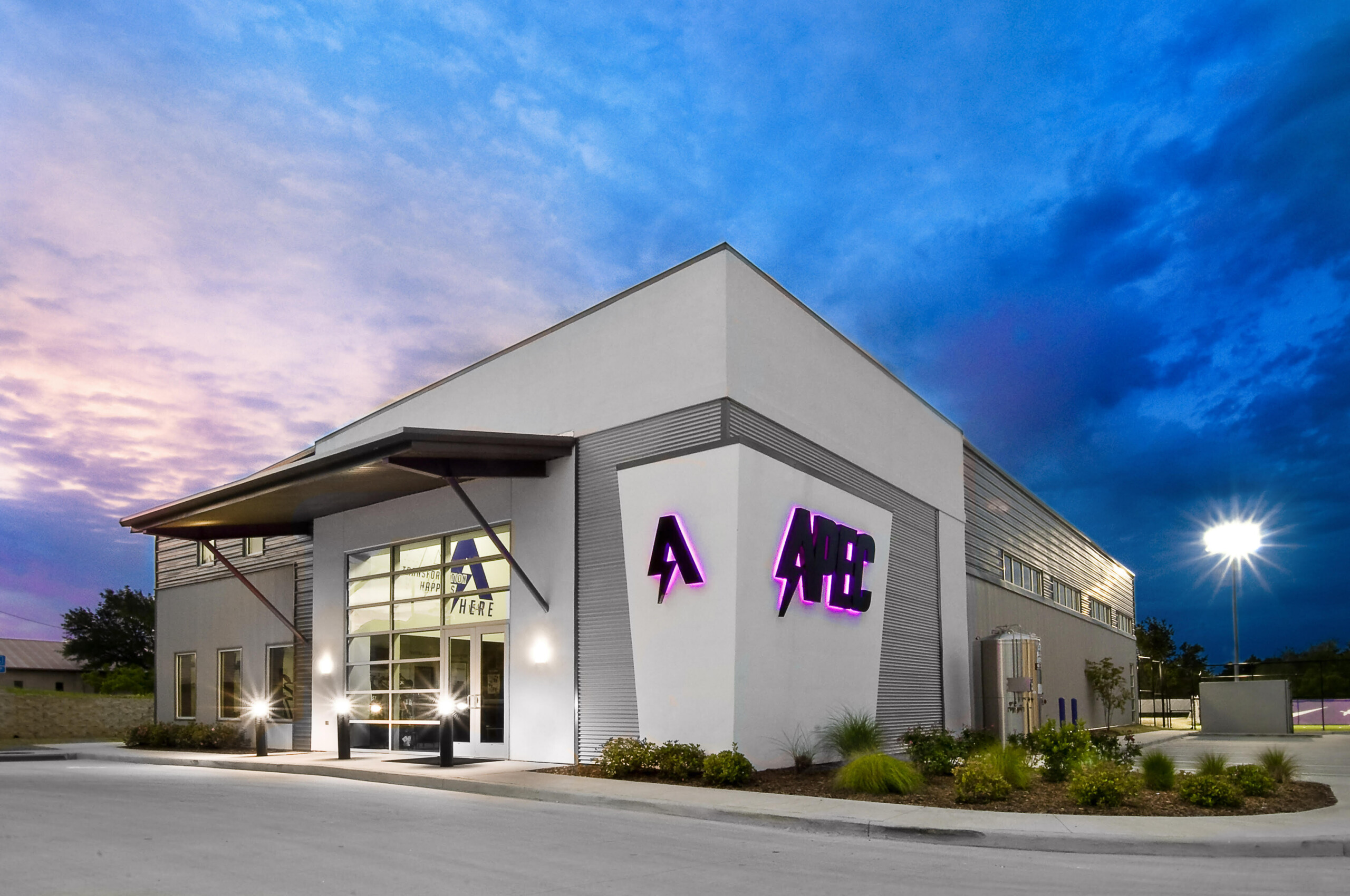 Exercise.com is simply the best. We were using three or four different apps or softwares to do what we can now do all in one with the Exercise.com platform.
Brandon Stroupe
Founder and President, APEC Sports Performance
Read More

: PerfectMind
PerfectMind may have been a popular choice in the past, but it's time to move on to greener pastures. One of the main reasons to consider an alternative to PerfectMind is its lack of flexibility. With PerfectMind, you are constrained by their predetermined features and functionalities. This can hinder your ability to customize and tailor your fitness business to your unique needs. In addition, PerfectMind's pricing options may not be the most cost-effective solution for your business, especially if you are just starting out or looking to grow.
Another drawback of PerfectMind is its limited integration capabilities. While it may offer some basic integrations with other software or platforms, it falls short when it comes to seamless integration with popular tools and systems that are essential for running a modern fitness business. This can result in inefficiencies and manual workarounds, which can be time-consuming and frustrating for you and your staff.
The Benefits of Choosing Exercise.com as Your PerfectMind Alternative
Exercise.com is the perfect alternative to PerfectMind, offering a plethora of benefits to fitness businesses. One of the biggest advantages of Exercise.com is its versatility. With Exercise.com, you have the power to customize every aspect of your fitness business, from branding to features and functionalities. This level of customization allows you to create a unique and personalized experience for your members, setting you apart from the competition.
In addition to its customization options, Exercise.com offers a seamless transition from PerfectMind. Migrating from PerfectMind to Exercise.com is a breeze, with a dedicated team of experts to guide you every step of the way. Say goodbye to the headaches of data transfer and say hello to a smooth and hassle-free transition.
Furthermore, Exercise.com provides a wide range of integrated tools and features that can enhance the overall efficiency and effectiveness of your fitness business. From online scheduling and booking to workout tracking and progress monitoring, Exercise.com offers a comprehensive suite of tools to streamline your operations and improve member engagement.
How Exercise.com Compares to PerfectMind in Terms of Features and Functionality
When it comes to features and functionality, Exercise.com blows PerfectMind out of the water. With Exercise.com, you get access to a wide range of cutting-edge tools and technologies designed to enhance your members' experience and streamline your operations. From online booking and scheduling to workout tracking and progress monitoring, Exercise.com has it all. Take advantage of advanced reporting and analytics to gain valuable insights into your business and make data-driven decisions. With Exercise.com, the possibilities are endless.
Not only does Exercise.com offer an extensive list of features and functionality, but it also provides seamless integration with popular fitness apps and wearables. This means that your members can easily sync their data from their favorite fitness trackers, such as Fitbit or Apple Watch, directly to their Exercise.com accounts. This integration allows for a more comprehensive and accurate tracking of their workouts and progress. Additionally, Exercise.com offers customizable branding options, allowing you to showcase your gym's unique identity and create a personalized experience for your members. With Exercise.com, you can truly take your fitness business to the next level.
Pricing Options: Finding the Best Value for Your Fitness Business
Exercise.com understands that every fitness business is unique and has different budgetary requirements. That's why we offer flexible pricing options tailored to your specific needs. Whether you are a small boutique fitness studio or a large gym chain, we have pricing plans that will work for you. Our goal is to provide you with the best value for your investment, helping you maximize your return on investment and drive business growth.
Our pricing options are designed to be transparent and easy to understand. We offer both monthly and annual subscription plans, allowing you to choose the option that best fits your budget and business goals. Additionally, we provide a range of features and services included in our pricing plans, such as customizable workout programs, client management tools, and marketing integrations. With Exercise.com, you can be confident that you are getting the most value for your money, enabling you to focus on what you do best – helping your clients achieve their fitness goals.
Customer Support: Why Exercise.com Excels in Providing Assistance
At Exercise.com, we take pride in our unparalleled customer support. We believe that providing exceptional service is just as important as delivering top-notch software. That's why we have a team of dedicated experts ready to assist you every step of the way. Whether you have a simple question or need in-depth technical support, our team is here to help. We understand that your success is our success, and we are committed to going above and beyond to ensure your satisfaction.
Our customer support team is available 24/7 to address any concerns or issues you may have. We understand that problems can arise at any time, and we want to ensure that you have access to assistance whenever you need it. Whether it's troubleshooting a technical problem or providing guidance on how to maximize the benefits of our software, our team is just a phone call or email away.
In addition to our responsive customer support, we also offer a comprehensive knowledge base that is easily accessible on our website. This knowledge base is filled with helpful articles, tutorials, and frequently asked questions that cover a wide range of topics. It serves as a valuable resource for self-help, allowing you to find answers to common questions and learn more about our software's features and functionalities. We are constantly updating and expanding our knowledge base to ensure that you have the most up-to-date information at your fingertips.
Seamless Transition: Migrating from PerfectMind to Exercise.com
Migrating from PerfectMind to Exercise.com is a seamless process thanks to our experienced team of professionals. We understand that making the switch can be daunting, but rest assured, we have the expertise and resources to make it a smooth and hassle-free transition. Our team will handle all aspects of the migration, including data transfer, system integration, and staff training. You can focus on running your business while we take care of the technicalities.
Not only will our team handle the technical aspects of the migration, but we will also provide ongoing support and assistance to ensure a successful transition. Our dedicated support team is available to answer any questions or concerns you may have during and after the migration process. We understand that every business is unique, and we will work closely with you to tailor our services to meet your specific needs. With Exercise.com, you can trust that your transition from PerfectMind will be seamless and worry-free.
Customization and Branding: Making Your Fitness Business Stand Out with Exercise.com
With Exercise.com, you have the power to create a fitness business that reflects your unique brand and vision. Our platform offers extensive customization options, allowing you to tailor every element to your specific needs. From customizable workout templates to branded mobile apps, Exercise.com offers the tools and features you need to make your business stand out from the crowd. The possibilities for customization are endless, ensuring that your fitness business is a true reflection of who you are.
In addition to the customization options, Exercise.com also provides comprehensive branding features to help you establish a strong and recognizable identity for your fitness business. With our platform, you can easily incorporate your logo, colors, and fonts throughout your website and mobile apps, ensuring a consistent and professional look across all platforms. This level of branding not only enhances your business's visual appeal but also helps to build trust and recognition among your clients. By creating a cohesive and branded experience, Exercise.com helps you stand out in the competitive fitness industry and establish a strong presence in the minds of your target audience.
Integrations and Compatibility: How Exercise.com Streamlines Operations with Other Software
Exercise.com understands that running a fitness business requires more than just one software solution. That's why our platform seamlessly integrates with other popular software applications, such as payment processors, marketing tools, and member management systems. With Exercise.com, you can streamline your operations and eliminate the hassle of managing multiple systems. Our integrations are designed to enhance your efficiency, saving you time and resources.
In addition to integrating with payment processors, marketing tools, and member management systems, Exercise.com also offers seamless compatibility with scheduling software. This means that you can easily sync your fitness class schedules, personal training sessions, and other appointments with your preferred scheduling software. By centralizing your scheduling and eliminating the need for manual data entry, Exercise.com helps you stay organized and ensures that your clients have access to up-to-date information.
Mobile App Experience: Enhancing User Engagement and Accessibility with Exercise.com
In today's digital age, having a mobile app for your fitness business is crucial. Exercise.com offers a fully customizable mobile app that enhances user engagement and accessibility. Your members can easily book classes, track progress, and access personalized workouts right from their smartphones. With Exercise.com's mobile app, you can take your fitness business to the next level, offering your members a seamless and convenient experience.
Not only does Exercise.com's mobile app provide a seamless and convenient experience for your members, but it also offers a range of additional features to enhance their fitness journey. The app includes a comprehensive exercise library with instructional videos and detailed descriptions, allowing users to learn proper form and technique for each exercise. Additionally, the app offers a nutrition tracking feature, enabling members to monitor their daily caloric intake and make informed dietary choices. With Exercise.com's mobile app, your fitness business can provide a holistic approach to health and wellness, empowering your members to achieve their fitness goals.
Marketing and Sales Tools: Driving Growth and Revenue with Exercise.com
Exercise.com is not just a software platform; it's a complete marketing and sales solution for your fitness business. From targeted email campaigns to lead generation tools, Exercise.com helps you drive growth and revenue. Our platform offers powerful marketing and sales features, such as customized landing pages, referral programs, and online shopping capabilities. With Exercise.com, you can attract new members, retain existing ones, and boost your bottom line.
Client Management Features: Improving Member Experience with Exercise.com
At Exercise.com, we understand that member experience is paramount to your success. That's why we offer a wide range of client management features to improve member satisfaction. From automated notifications and reminders to personalized workout plans and progress tracking, Exercise.com helps you deliver a world-class experience for your members. With Exercise.com, your members will feel valued, engaged, and motivated to achieve their fitness goals.
Reporting and Analytics: Gaining Insights for Data-Driven Decision Making with Exercise.com
Exercise.com empowers you to make data-driven decisions by providing you with comprehensive reporting and analytics tools. Our platform offers detailed insights into various aspects of your fitness business, such as revenue, attendance, and member engagement. With Exercise.com's reporting and analytics, you can identify trends, measure the success of your marketing campaigns, and make informed decisions that drive business growth. Say goodbye to guesswork and hello to data-driven success.
Success Stories: Real Examples of Fitness Businesses Thriving with Exercise.com as a PerfectMind Alternative
Don't just take our word for it – the success of Exercise.com is backed by real-world examples. Numerous fitness businesses have made the switch from PerfectMind to Exercise.com and have seen remarkable results. From increased revenue and member retention to improved efficiency and customer satisfaction, the success stories speak for themselves. Exercise.com has proven time and time again to be the leading choice for fitness businesses seeking a PerfectMind alternative.
Exercise.com: Your PerfectMind Alternative
Why Choose Exercise.com?
Here are five reasons why fitness professionals use Exercise.com vs. PerfectMind.
If you're ready to get started with an easy-to-navigate, all-in-one fitness software, designed to fuel your business, request a demo with Exercise.com today.
And, if you want to see how PerfectMind's additional features stack up to Exercise.com software features, check out our in-depth guide below.
What is PerfectMind?
Founded in 1998, PerfectMind is a membership management platform that serves over 500,000 users in 21 different countries. The company was originally created by a business owner looking for a better way to manage his growing customer base, and it has evolved into a platform to help other business owners develop a deeper relationship with the members of their communities.
Unless otherwise stated, all images and reviews below are of/about the Exercise.com All-In-One Gym Fitness Business Management software platform.
Fitness Business Management Software
Unlike PerfectMind, Exercise.com software is designed to have all components needed to run a fitness business in one place, making it easy and efficient to organize and grow your fitness business with client and class scheduling, check-ins, and billing — all from your custom-branded apps.
Client/Class Scheduling
Whereas PerfectMind provides no options to book and manage classes, Exercise.com provides calendars for whatever platform your fitness business needs. The software accommodates multiple trainers, multiple class studios, and can be easily sorted for customers to view. Clients are able to book classes, view trainer schedules, and pay for booked classes directly through a custom-branded app.
With Exercise.com, the Fitness Business Management (FBM) software allows you to track visits, book classes, and sessions, engage your clients with recurring appointment reminders via email and text, and integrate with Google and Apple calendars.
With FBM's calendar, you can also sort by:
Trainer
Location
Service
Recurring
Time
Availability
Gym/Facility Management
Both PerfectMind and Exercise.com have reports and functions that help keep your staff roles, inventory, memberships, and business details organized, but only Exercise.com goes a step further and allows you to customize your facility management to best fit your business.
Business Dashboard Reports
When owning a fitness business, you want to make sure that the services you offer and that the associated price tags are making your business profitable. Between PerfectMind and Exercise.com, only Exercise.com provides this feature to their clients.
With Exercise.com software, you can generate reports to see anything from total purchases to gross revenue. Having this information at your fingertips can help you decide whether your business is on the right track, or if you need to make changes going forward.
For example, you might want to analyze your small group training schedule. After generating a report, you notice more revenue coming from morning and evening classes than lunchtime. Using this information, you could experiment with adding training to the more profitable times of the day and save costs by eliminating the midday offerings.
Client Automation
PerfectMind offers automation options namely through notifications, smart emails, online booking widgets, and payments.
Exercise.com offers an array of automated features to keep your clients engaged with their workouts and active within your facility. Exercise.com's automation features include the following:
Automatic Emails and Texts/Other Automatic Features
Automate Workout Delivery
Automate Resource Delivery
Automate Assessment Delivery
Automate Reminders/Alerts via app, text, and email
Dedicated Zapier Support
PerfectMind is not currently compatible with Zapier and therefore has no dedicated Zapier support.
Conversely, Exercise.com provides clients with a cornucopia of integrations including a partnership with Zapier. The collaboration between Zapier and Exercise.com allows fitness professionals to, in Zapier's words, "Integrate (link your web apps with a few clicks, so they can share data), Automate (pass info between your apps with workflows called Zaps), and Innovate (build processes faster and get more done – no code required).
Part of this partnership includes dedicated Zapier support to help you through every step of the process. With over 2,000 apps to choose from, you can rest assured that your company's website is as efficient and user-friendly as possible.
Dedicated Account Manager
Exercise.com assigns a dedicated account manager to clients to assist with any service needs. PerfectMind offers no such feature.
If you want to redesign your website, your account manager will get it done. If you want to set up an e-commerce store, your account manager won't hesitate in getting it up and running. Whatever you need, Exercise.com's world-class dev team will come through. From the simple to the sophisticated, we have you covered.
Customized Software
This is the highlight of Exercise.com. The versatility of our software allows it to be customized to create exactly what your business needs in order to run most efficiently. You are able to show off your brand through a custom app and website while also having integrational capabilities with other marketing tools.
Exercise.com provides custom websites and apps for no additional charge. When you sign up to use our software, custom apps and websites are included — no additional costs, no headaches.
Custom-Branded
PerfectMind provides SEO-friendly website customization on pre-existing websites. There are buttons, widgets, and WordPress integration for fitness business websites but you do not have the ability to fully customize and brand your content.
With Exercise.com you can fully customize and brand your websites and apps. The customization is not just colors and logos. You are able to customize verbiage, slogans, mantras, integrations, custom dev work for your health performance assessment, and more.
iOS & Android Apps
The Exercise.com app and the PerfectMind app can be used on iOS and Android. Only Exercise.com provides fully customized apps at no additional cost. Exercise.com provides you with your own fully-customizable and branded fitness app available for Android and Apple devices. Your brand will be featured in the Apple or Google Store and your app allows for clients or class attendees to book classes or appointments.
Security Features
Both PerfectMind and Exercise.com both provide users with added security features so that their business and client information remains safe and secure.
Exercise.com security features include:
SSL Secure
Privacy Shield Framework
Google Cloud
Marketing Integrations
PerfectMind has an array of marketing integrations with platforms such as Google Analytics, PayPal, and Worldpay.
Exercise.com has built-in integrations but the possibilities are endless with our focus on custom-branded solutions for retention, client and lead follow-ups, marketing, advertising, along with other features intended for faster, easier, and more automated business growth. Some of our more popular integrations include:
MailChimp
ConstantContact
ConvertKit
Zapier
Google Analytics
Facebook Pixel
Workout Software
Providing workout services is a necessary hallmark for fitness businesses to distinguish themselves from other service industries. Thus, workout software is essential for exercise entrepreneurs–otherwise, any old business management software would do.
One of the biggest setbacks of PerfectMind is its complete lack of workout management software such as a creator/logger, exercise library, nutrition tracking, or workout delivery options. Conversely, trainers and coaches can design workouts specifically tailored to their clients' goals by using the robust capabilities of the Exercise.com workout software.
Workout Creator/Logger
Although PerfectMind promotes its software as meaningful for fitness centers, health clubs, and yoga studios, it does not have any workout creation and delivery options. This is where Exercise.com has a clear advantage with our workout software for gyms and personal trainers. There is a large exercise library with videos, instructions, and muscles worked, with the option to add additional exercises that may not be in the library.
Exercise.com is built specifically to manage fitness businesses, so we provide everything you need in one software! Exercise.com has an assortment of workout creation and delivery options. The possibilities for workout creation and delivery are vast and versatile.
Have a favorite workout plan template? You can copy, edit, and customize it to be used with multiple clients and easily distribute it via the mobile app. Here are some of the features you can expect with Exercise.com:
Workout Planning-Personal Training
Nutrition Planning and Tracking
Goal Setting
Traveling Athletes
In-Person Clients
Trainer Logging
Online Clients
Hybrid Clients (in-person/online)
Busy Professionals
1-1 Training
Fitness professionals can customize their clients' workouts to best fit their clients' needs and goals and can conduct one-on-one training either in person or online. With our software, they can add personal touches to their workouts and help their clients and athletes reach their maximum athletic output.
Group Training
Group training can be a vital part of building a vibrant culture both on the field and at the facility. Our software allows you to create group workouts so that the participants can motivate each other and help guide each other through. The community developed within these workouts can also promote friendly competition which leads to better results.
Online Training
The present and the future of the fitness industry is online training. While this doesn't mean the death of in-person training, it does signal that virtual options are here and are preferred by many clients. They also provide fitness business owners and clients alike the versatility to continue making progress even in the midst of a global pandemic.
PerfectMind offers no online training functionality. Whereas Exercise.com allows you to provide online workouts to personal training clients, where you can also create and deliver classes and track your clients' progress.
This feature can be a game-changer for coaches. Sports teams consist of dozens of different players, making it difficult to give each player individual attention at every practice or workout session. With Exercise.com, coaches can make sure that the athletes get individualized training without having to commit to spending as much time in person.
Exercise Library
Exercise.com provides its users with a pre-built library of exercises and videos that can be used to create workouts for your clients. While this can be a great tool to save time and is certainly worth having as an option, there is something to be said for a more personal touch.
As an added value to your business, Exercise.com provides the opportunity to create custom videos and exercises to add to your library. PerfectMind, on the other hand, does not offer workout design features or an exercise library.
Custom Exercises
While PerfectMind does not offer an exercise library so users do not have the ability to upload custom exercises and demo videos, Exercise.com exercise has an extensive library of exercises. Thus, you can add your own custom exercises with videos for that added personal touch at no extra cost.
TV Workouts
Cast videos onto gym television screens during group classes or one-on-one training sessions for added engagement and a personal touch when training clients or groups. Whether during active workouts or meetings you are able to showcase your demos for any situation.
Gym Ecommerce Software
PerfectMind has basic ecommerce features such as selling memberships, products, and gift cards. You can also build an ecommerce store and sell merchandise within the store.
Exercise.com offers the gamut of gym ecommerce software features, including selling single workout plans, monthly workout plans, memberships, class packages, single classes, or custom programs. You can sell customized plans, templates, or workouts of the day to anyone, near and far. Let's hear from a satisfied customer about the impact of Exercise.com's ecommerce platform on his business.
Payment Processing
PerfectMind allows for different payment methods and options for various situations. You can pay using a credit card, debit card, account credit, gift cards, third-parties such as PayPal, rewards, and custom payments.
Exercise.com utilizes Stripe or payment processing, which uses a flat rate of 2.9% + 30 cents per transaction, which saves you from incurring recurring bills and fees. Clients can pay a one-time or recurring price with cash, check, or credit card or accept direct deposits and can pay in-person or online.
Sell Products
Sell custom-branded merchandise, sponsored products, and more with Exercise.com online or in-person through our e-commerce software.
Sell Workout Plans
PerfectMind lacks the offering to sell workout plans. With Exercise.com you have the option to sell specialized or customized workout plans to anyone, anywhere. With Exercise.com's capability for creating custom workouts that can feature your own custom-made videos, creating and selling workout plans for any of your clients can be done easily.
Offer Online Workout Memberships
PerfectMind does not offer online workout memberships. With Exercise.com you have the ability to offer and automate online workout memberships. Workouts can be sent automatically at the designated time/situation in which clients can perform these exercises at any location.
Sell Workout Challenges
With Exercise.com you are able to create and sell customized challenges that can not only attract potential customers but keep existing customers engaged. Workout challenges are a great way to build loyalty, motivate clients, create a new source of revenue, and drive new clients to your membership or workout e-commerce options.
Health and Fitness Assessment Software
Assessments are a great tool to gather baseline information about a client, which can then be used to create a customized workout plan for them. There are many performance and fitness assessments and the ones chosen can be based on the client's goals and abilities. Assessments, reports, and nutrition are important factors when trying to improve clients' overall fitness level and health. Our Fitness Assessment Software allows you to manage these key areas easily and efficiently.
Assessments
PerfectMind has no performance assessment features built into its software. If exercise entrepreneurs had purchased PerfectMind for scheduling, ecommerce, and selling, they would need to also purchase a separate system for performance assessment. This is one of the limitations of PerfectMind for use in fitness facilities and health clubs beyond the martial arts.
Exercise.com assessment software, however, is fully customizable from A-to-Z and allows you to onboard clients and deliver workouts automatically without needing a third-party app.
You can onboard leads into clients by gauging their fitness and health levels and re-engage clients at set intervals to show progress and increase retention. Most importantly, the data collected is customized to your business and clients. This smart data ensure you have the data that's important for your client's journey and your business' growth.
Performance & Measurement Reports
With Exercise.com, trainers can perform and record a number of performance assessments on their clients. These can include body metrics and measurements, power, strength, and endurance assessments. Trainers can then use the assessment information to plan appropriate workouts and nutrition recommendations for their clients so the entire training experience is customized to each individual.
Clients can track their assessment data over time to see progress toward their fitness goals. Clients can also write notes or information in a journal and the trainer can view and comment on their journal.
Users are also able to track assessments using graphs and charts. Trainers and health professionals can also add custom assessment information to the system, giving a tremendous amount of flexibility to meet the needs of all clients and athletes. The great news is that the performance health software is built into the all-in-one Exercise.com setup, so there is no need for additional systems or programs.
Nutrition
PerfectMind does not have nutrition tracking, which means your clients are missing a huge piece of the fitness puzzle. Exercise.com includes a nutrition tracking that can be customized to your liking. Your clients can track their daily intake and you can see what they're eating and whether they prioritize pre and/or post-workout meals. This will result in greater client satisfaction and success. Trainers and coaches can monitor their clients' eating habits such as their daily intake and they are able to upload meal plans, files, or pictures.
PerfectMind Pricing
PerfectMind has three packages, as listed below:
Basic – $105/month
Plus – $145/month
Pro – $270/month
PerfectMind Alternatives
If you are searching for an alternative to PerfectMind, the biggest competitors to PerfectMind are:
The Bottom Line: Pros and Cons
WellnessLiving has many useful features but is missing workout software, nutrition, and performance assessments, which are included with Exercise.com. Choosing the right software to run your business can mean the difference between success and failure, but it doesn't have to be a hard choice because Exercise.com simplifies everything for you.
PerfectMind Pros and Cons
PerfectMind has some features that fitness businesses and personal trainers would find useful, like client management, scheduling/calendars, class booking, payment processing, mobile apps, and e-commerce.
However, PerfectMind is missing some essential features like workout creation and delivery, an exercise library, performance assessments, and mobile app customization. To make up for these deficiencies, fitness professionals would have to spend extra time sending emails with documents attached, copying documents, or giving hard copies to clients, which could get misplaced or lost.
Exercise.com Pros and Cons
Exercise.com truly is all-in-one software because personal trainers and fitness professionals have access to everything they would need to manage their business, train clients, and grow their client base with one option. Exercise.com makes it easy to manage your time effectively so you spend less time on a laptop or at your desk and more time interacting with your clients.
You can build your client base locally, nationally, or even internationally with the e-commerce and workout creation/delivery features. You can enhance client loyalty with performance assessments, mobile apps, workout creation/delivery, and e-commerce features. Exercise.com makes your life and your client's lives happier and healthier.
Hopefully, you see the advantages of being decisive, choosing a software that allows you to manage and grow your business for years to come.
If you're looking for an alternative to PerfectMind and are ready to grow and manage your business with fully customizable software, book a demo with Exercise.com.
Final Thoughts: Why Exercise.com Is the Leading Choice for Those Seeking a PerfectMind Alternative
In conclusion, Exercise.com is the ultimate PerfectMind alternative for fitness businesses. With its unmatched customization options, extensive features and functionalities, and top-notch customer support, Exercise.com empowers you to take your business to new heights. Whether you are looking to enhance member experience, streamline your operations, or drive growth and revenue, Exercise.com has the tools and resources you need to succeed. Don't let PerfectMind hold you back – make the switch to Exercise.com today and unlock the full potential of your fitness business.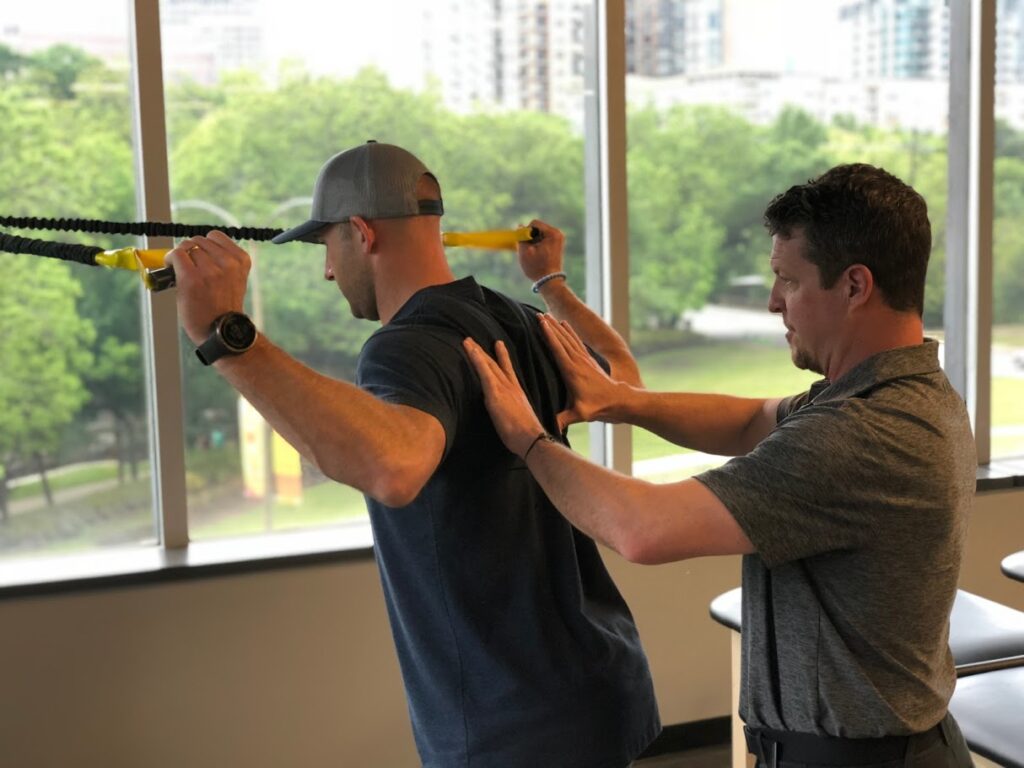 "Working with Exercise.com and their team has been an amazing experience and a dream come true in terms of accomplishing a vision! Their workout technology has helped us effectively engage our community, and I highly recommend Exercise.com to grow your business!"
Andrew Banner
Co-Founder, AMPD Golf Performance