The best ZingFit alternative is Exercise.com.
Are you a fitness business owner looking for the best alternative to ZingFit? Look no further! In this article, we will introduce you to Exercise.com, a comprehensive fitness software platform that can take your business to new heights. We will delve into the reasons why Exercise.com is the ultimate choice over ZingFit, exploring its key features, pricing, integrations, customization options, user-friendly interface, customer support, successful case studies, mobile app comparison, security and data privacy, flexibility and scalability, transitioning from ZingFit to Exercise.com, client management features, reporting and analytics, marketing tools and strategies, and user reviews and testimonials. By the end of this article, you'll understand why Exercise.com is the superior alternative for your fitness business.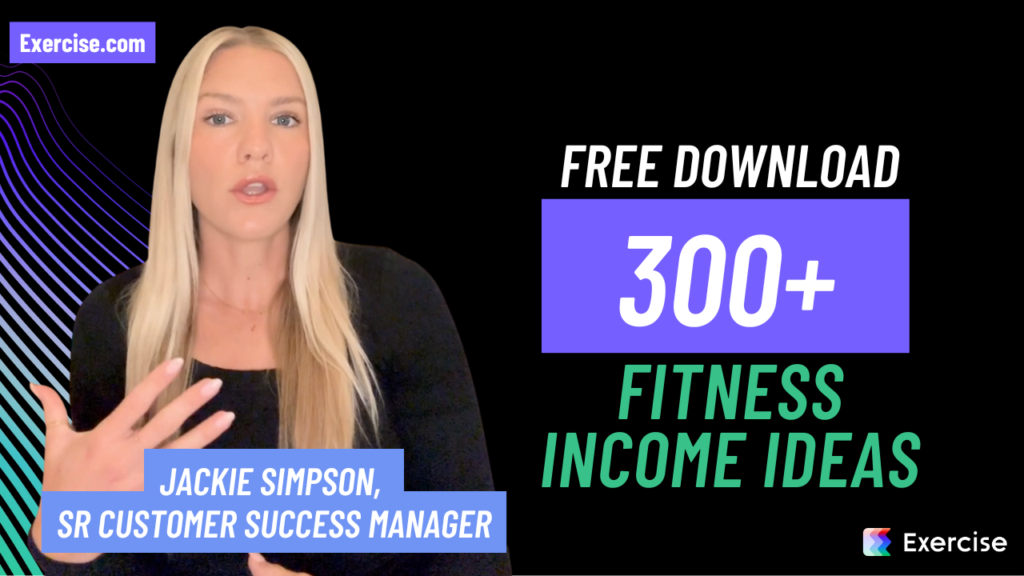 Why Choose Exercise.com over ZingFit?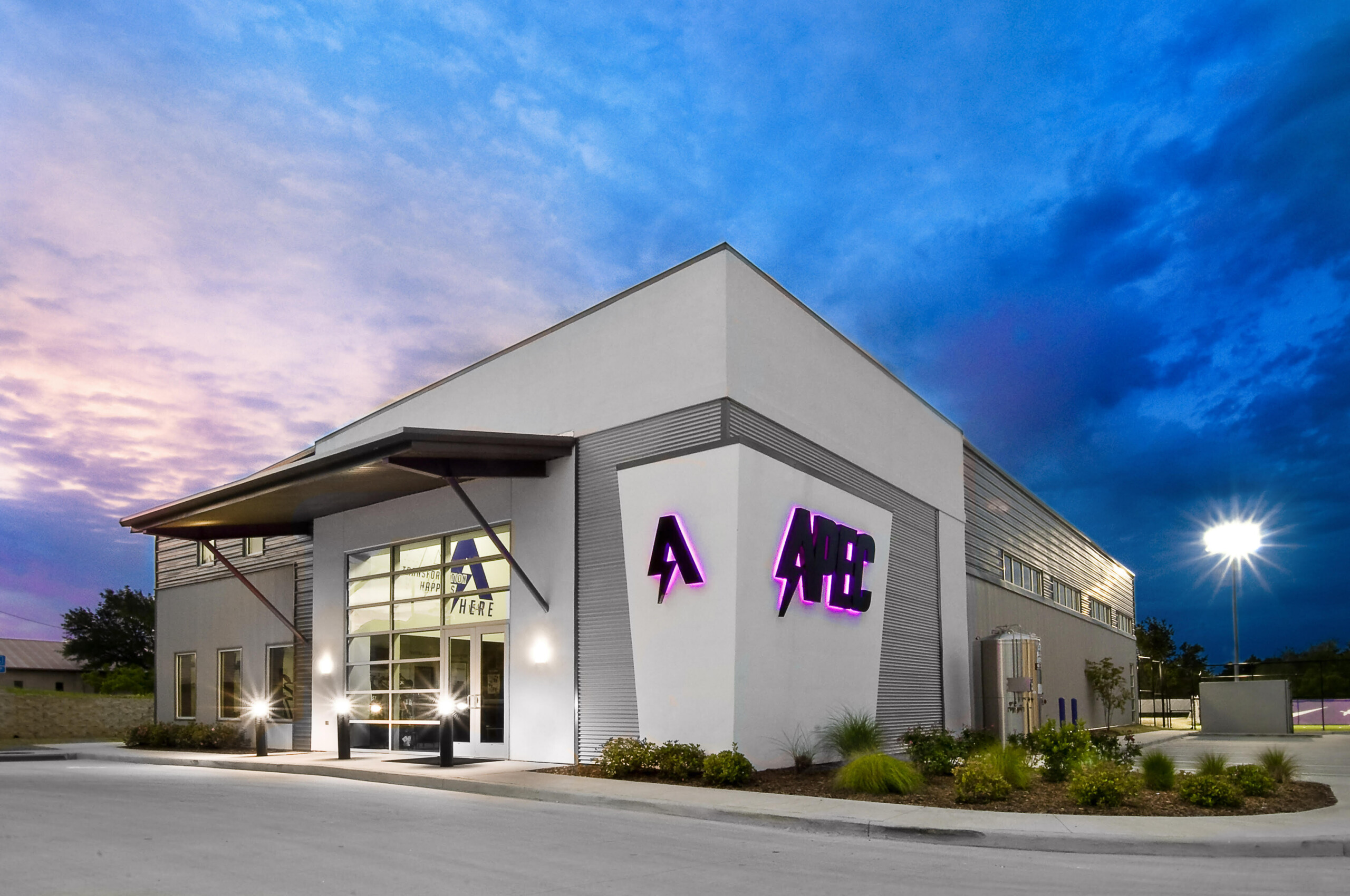 Exercise.com is simply the best. We were using three or four different apps or softwares to do what we can now do all in one with the Exercise.com platform.
Brandon Stroupe
Founder and President, APEC Sports Performance
Read More

: ZingFit
When it comes to selecting the right software solution for your fitness business, there are several key factors to consider. Exercise.com offers a wide range of benefits and advantages that set it apart from ZingFit.
First and foremost, Exercise.com is a more comprehensive fitness software platform compared to ZingFit. While ZingFit primarily focuses on class scheduling and registration, Exercise.com offers a broader suite of features that encompass all aspects of your fitness business. From workout and nutrition tracking to client management and billing, Exercise.com provides a one-stop solution for all your needs.
Additionally, Exercise.com is known for its exceptional customer service and support. The team at Exercise.com is dedicated to ensuring the success of your fitness business and is always available to answer any questions or provide assistance. Their prompt and friendly customer support is unrivaled in the industry.
Exercise.com also stands out from ZingFit with its robust reporting and analytics capabilities. With Exercise.com, you can easily track key metrics, analyze data, and gain valuable insights into your business performance. This data-driven approach empowers you to make informed decisions and drive success.
Key Features of Exercise.com
Exercise.com offers a wide range of key features that make it the ultimate choice for fitness businesses. Let's explore a few of these features in more detail.
One of the standout features of Exercise.com is its versatile and customizable workout and nutrition tracking platform. With Exercise.com, you can create and deliver personalized workout and nutrition plans to your clients. The platform allows you to easily track client progress, make adjustments to plans, and keep clients engaged and motivated.
In addition to tracking, Exercise.com also offers an intuitive client management system. This feature allows you to easily manage and organize all client information, including contact details, session history, and billing information. The client management system streamlines your administrative tasks, freeing up more time for you to focus on what you do best – training your clients.
Exercise.com also excels in marketing tools and strategies. With the platform, you can create and launch effective marketing campaigns, attract new clients, and retain existing ones. From email marketing to social media integration, Exercise.com provides you with the tools you need to drive business growth and increase revenue.
How Exercise.com Stands Out from ZingFit
While ZingFit may be a popular choice for class scheduling and registration, Exercise.com offers a more comprehensive solution that covers all aspects of your fitness business. Exercise.com's versatility sets it apart from ZingFit by providing features such as workout and nutrition tracking, client management, and marketing tools.
Exercise.com's workout and nutrition tracking platform goes beyond basic scheduling. It allows you to create customized workout and nutrition plans for individual clients, track their progress, and make adjustments as needed. This level of personalization and attention to detail is unmatched by ZingFit.
Furthermore, Exercise.com's robust client management system helps you keep all client information organized and readily accessible. From contact details to billing information, the platform streamlines the administrative tasks associated with managing a fitness business. ZingFit, on the other hand, focuses solely on scheduling and lacks the comprehensive client management capabilities of Exercise.com.
Exercise.com also outshines ZingFit in terms of marketing tools and strategies. Exercise.com provides a suite of marketing features, including email marketing, social media integration, and targeted promotions to help you attract new clients and retain existing ones. ZingFit, in comparison, lacks the marketing tools that are essential for driving business growth.
Pricing Comparison: Exercise.com vs ZingFit
When it comes to pricing, Exercise.com offers competitive rates that provide excellent value for your investment. With Exercise.com, you can choose from a variety of pricing plans that can be tailored to suit your specific business needs. Whether you're a startup or a well-established fitness business, Exercise.com has a pricing plan that will work for you.
ZingFit, on the other hand, offers a more limited pricing structure that may not offer the flexibility you need. While ZingFit's pricing may seem attractive initially, Exercise.com provides a more comprehensive and robust platform that justifies the slightly higher cost.
It's important to consider the long-term benefits and potential revenue growth that Exercise.com can bring to your fitness business. The additional features and capabilities of Exercise.com make it a worthwhile investment that will pay off in the long run.
Integrations and Compatibility with Exercise.com
Exercise.com is designed to seamlessly integrate with a wide range of popular fitness and business tools. The platform offers built-in integrations with popular fitness apps, wearables, and payment gateways, making it easy for you to connect and streamline your business operations.
Whether you need to integrate with fitness trackers, nutrition apps, or payment processors, Exercise.com has you covered. The platform's compatibility with these external tools ensures a smooth and efficient workflow for you and your clients.
In contrast, ZingFit has limited integrations available, which may restrict your ability to connect with other tools that are crucial for your fitness business. The flexibility and compatibility of Exercise.com make it the clear winner in terms of integration capabilities.
Customization Options: Exercise.com vs ZingFit
When it comes to customization, Exercise.com offers unparalleled flexibility and options. Exercise.com understands that each fitness business is unique, and therefore provides extensive customization capabilities to tailor the platform to your specific needs.
With Exercise.com, you can customize everything from your branding and logo to your workout templates and client forms. The platform allows you to create a truly personalized experience for your clients, reflecting your brand and values.
ZingFit, on the other hand, offers limited customization options, giving you less control over the look and feel of your platform. Exercise.com's comprehensive customization features make it the preferred choice for fitness businesses that value their branding and identity.
User-Friendly Interface of Exercise.com
One of the standout features of Exercise.com is its user-friendly interface. The platform is designed with simplicity and ease of use in mind, making it accessible to both fitness professionals and clients.
Exercise.com's intuitive interface allows you to navigate the platform effortlessly, saving you time and reducing the learning curve. Whether you're creating workout plans, managing clients, or analyzing data, the user-friendly interface ensures a seamless experience.
ZingFit, while functional, may not offer the same level of user-friendliness as Exercise.com. Exercise.com's commitment to a user-friendly interface sets it apart and makes it the preferred choice for fitness businesses of all sizes.
Customer Support Comparison: Exercise.com vs ZingFit
When it comes to customer support, Exercise.com goes above and beyond to ensure the success of your fitness business. The team at Exercise.com is known for their prompt, friendly, and knowledgeable customer support.
Whether you have a simple question or need assistance with complex technical issues, the Exercise.com support team is there to help. Their dedication to customer satisfaction is unmatched, ensuring that you receive the assistance and guidance you need when you need it.
In comparison, ZingFit's customer support may not provide the same level of responsiveness and expertise. The superior customer support offered by Exercise.com is a testament to their commitment to customer success.
Case Studies: Successful Fitness Businesses using Exercise.com instead of ZingFit
When considering a switch from ZingFit to Exercise.com, it's helpful to look at real-life case studies of fitness businesses that have made the transition successfully.
One such case study is "FitFlex Gym," a local fitness facility that was struggling to manage their growing client base with ZingFit. After switching to Exercise.com, FitFlex Gym saw a significant improvement in their client management, marketing efforts, and overall business performance. They reported increased client satisfaction, higher revenue, and improved operational efficiency.
Another case study is "StrongFit Training," a personal training studio that was looking for a more comprehensive platform to meet their diverse needs. Exercise.com provided them with the tools and features necessary to manage and grow their business. StrongFit Training praised Exercise.com for its customization options, user-friendly interface, and exceptional customer support.
These case studies highlight the success that fitness businesses have achieved by choosing Exercise.com over ZingFit. The positive experiences and tangible results speak volumes about the superiority of Exercise.com as a ZingFit alternative.
Mobile App Comparison: Exercise.com vs ZingFit
In today's digital age, having a mobile app is crucial for the success of your fitness business. Exercise.com offers a powerful and highly customizable mobile app that allows you to engage with your clients on the go.
Exercise.com's mobile app enables you to deliver workout and nutrition plans directly to your clients' smartphones or tablets. Your clients can track their progress, log workouts, and communicate with you seamlessly, enhancing their overall experience and motivation.
In comparison, ZingFit lacks a dedicated mobile app, limiting your ability to reach and engage with clients outside of the gym. The mobile app offered by Exercise.com gives you a competitive edge and helps you stay connected with your clients wherever they may be.
Security and Data Privacy: Exercise.com vs ZingFit
When it comes to security and data privacy, Exercise.com prioritizes the protection of your valuable business and client information. Exercise.com employs robust security measures, including secure data encryption, to safeguard your data from unauthorized access or breaches.
Exercise.com is fully compliant with industry standards and regulations, giving you peace of mind knowing that your data is safe and secure. Your clients can also trust that their personal information is protected when using Exercise.com.
ZingFit, while taking some security measures, may not provide the same level of data security and privacy as Exercise.com. Choosing Exercise.com ensures that your fitness business and your clients' information is in safe hands.
Flexibility and Scalability of Exercise.com compared to ZingFit
Exercise.com offers unparalleled flexibility and scalability, allowing your fitness business to grow and adapt to evolving industry trends and client needs. Whether you're a startup or an established fitness business, Exercise.com has the tools and features to support your growth.
Exercise.com's versatile platform can be customized to meet the specific needs of your fitness business. From branding and workout templates to client management and marketing tools, Exercise.com offers the flexibility to create a tailored solution that aligns with your business goals.
Furthermore, Exercise.com's scalability ensures that the platform can grow with your business. As your client base expands and your needs evolve, Exercise.com can easily accommodate the changes, providing you with a scalable solution that meets your requirements at every stage.
ZingFit, on the other hand, may not offer the same level of flexibility and scalability as Exercise.com. Choosing Exercise.com as your ZingFit alternative prepares your fitness business for long-term success and growth.
Transitioning from ZingFit to Exercise.com: A Step-by-Step Guide
If you're considering transitioning from ZingFit to Exercise.com, we've got you covered with a step-by-step guide to make the process as smooth as possible.
1. Start by exploring Exercise.com's website and familiarize yourself with the key features and benefits of the platform. Take note of specific areas where Exercise.com excels compared to ZingFit.
2. Reach out to the Exercise.com customer support team to discuss your specific needs and business requirements. They will guide you through the transition process and provide personalized assistance.
3. Create a detailed plan outlining the steps you need to take to transition from ZingFit to Exercise.com. This plan should include migrating client data, setting up workout and nutrition plans, and configuring any integrations you require.
4. Communicate with your clients about the upcoming transition and outline the benefits they can expect from Exercise.com. Ensure that they understand the process and address any concerns or questions they may have.
5. Begin the migration process by transferring your client data from ZingFit to Exercise.com. Exercise.com's support team will assist you in ensuring a seamless transfer of all relevant information.
6. Set up your workout and nutrition plans within Exercise.com, customizing them to meet the needs of your clients. Take advantage of Exercise.com's extensive customization options to create a personalized experience.
7. Configure any necessary integrations with external tools and apps. Exercise.com's support team will be available to assist you and ensure that everything is functioning smoothly.
8. Train yourself and your staff on how to use Exercise.com effectively. Take advantage of the platform's user-friendly interface and intuitive features, ensuring that everyone is comfortable and confident in utilizing Exercise.com to its fullest potential.
9. Launch your new Exercise.com platform to your clients, highlighting the added benefits and features they can expect. Communicate any changes in process or functionality and address any questions or concerns they may have.
10. Monitor the transition progress and gather feedback from both your staff and clients. Exercise.com's support team will continue to be available to assist you and address any ongoing needs or issues that arise.
By following this step-by-step guide, you can successfully transition from ZingFit to Exercise.com and unlock the full potential of your fitness business.
Exercise.com: Your ZingFit Alternative
Why Choose Exercise.com?
If you're ready to get started with an easy-to-navigate, all-in-one fitness software, designed to fuel your business, request a demo with Exercise.com today and see why Exercise.com is the best gym management software platform and the best ZingFit alternative.
And, if you want to see how ZingFit's additional features stack up to Exercise.com software features, check out our in-depth guide below.
What is ZingFit?
ZingFit is an online fitness and gym management software that specializes in providing business management solutions to fitness studios.
ZingFit software is available internationally and has up to six different languages. ZingFit has an assortment of partners including MailChimp, PayPal, Stripe, Solomark Creative, Gympass, and more.
As a FitTech company, there's no surprise that there will be some customer complaints. Each business has different demands, consumers, and third-party providers. Complaints about ZingFit include:
Trouble speaking to customer service reps

Limitations on customization for scheduling

Limited outreach via mobile app

Cost of adding studios

Limitations on reports
Even so, many customers believe that ZingFit is a strong product that compares to other major FitTech companies.
Unless otherwise stated, all images and reviews below are of/about the Exercise.com All-In-One Fitness Business Management software platform.
Fitness Business Management Software
ZingFit is considered a SaaS (software as a Service) company that makes fitness business management more efficient and more effective. Their services are focused on scheduling, payroll, documents, and even staff management.
Like ZingFit, Exercise.com gym management software is designed to serve as an all-in-one business management resource to take the pressure off of fitness studio owners. Exercise.com implements user-friendly software with endless customizable features to bring a spark to your studio's presence.
Client/Class Scheduling
ZingFit Spot Scheduling® allows customers to schedule classes with specific details like a specific mat, bike, boxing bag, or other preferences as allowed by the studio. ZingFit scheduling is available online and includes features like waitlists and auto-enrollment.
One of the major complaints on ZingFit scheduling was that there isn't a way for studio owners to adjust prices per instructor. For example, a cycling class with a highly-credentialed and experienced instructor might have a different price than it would with a more inexperienced instructor.
Exercise.com has calendars for scheduling and enrolling in different classes at different studios with an assortment of instructors. Both companies allow for online payments through the online platform.
Gym/Facility Management
ZingFit does have great gym management features that allow staff members to see their schedules, track their hours, and more. You can even incorporate instructor ratings so that your members can get a better feel for who they'll be working with if they're new.
ZingFit adds to staff management with payroll, reporting, essential documents, and even sign-in software. This makes matters much easier for owners.
Staff management is an important asset for gym success. Exercise.com includes staff management, payroll, and reporting with their product just as ZingFit does.
Business Dashboard Reports
Business reports are essential to business growth. ZingFit offers business reporting on attendance, revenue, payroll, and more. As mentioned earlier, reports were one of the primary complaints about ZingFit due to their lack of functionality.
Exercise.com offers reports that can be customized to your needs. You'll be able to run reports on different classes, class times, revenue, check-ins, and more.
Client Automation
Client automation can free up a ton of time for gym owners, trainers, and other fitness studio staff. Beyond some of the standard automated features like emails and reminders, ZingFit can automate customer referrals and rewards programs to increase participation and revenue for your studio.
With Exercise.com, you'll be able to automate schedules and emails as well. Some additional automated features include fitness assessments, workout plans, nutrition plans, payments, and more. Virtually any service via Exercise.com can be automated.
Dedicated Zapier Support
Zapier is a complimentary feature only provided by Exercise.com that allows users to integrate various apps into one place.
This beneficial add-on allows studio owners to integrate a wide variety of apps to one place so that you can improve access to different site features, share and analyze data, and build the largest site audience possible.
Dedicated Account Manager
Despite the ease and convenience of online support and services, sometimes it's just easier to call and talk to someone who understands your question(s). One of the top complaints about ZingFit was that it was challenging to actually speak to customer service.
With Exercise.com, you'll hardly need to call a customer service hotline because you'll be given a dedicated account manager. This means that when you have problems, concerns, or even new ideas, you'll have a person to call directly to assist with your needs.
Customized Software
ZingFit has services at different price points. They offer tools that can help boost member morale and bring you more success through marketing schemes.
Exercise.com offers the total package but at one constant price. You won't have to worry about whether or not your package includes certain features. Don't forget, practically all Exercise.com features are customizable for your convenience.
Custom-Branded
Custom branding helps to display your company-specific details alongside important business management functions. Although sometimes these features aren't needed for functional purposes, they do look nice and add a special touch to your software.
ZingFit offers custom-branded apps, schedules, and linking ability so you can integrate your social media accounts onto your mobile app. On the other hand, ZingFit doesn't provide all of your custom branding needs. You'll need another service to provide you with a custom website.
iOS & Android Apps
Mobile apps are essential to success in modern times. Your clients can quickly and easily book appointments, pay for services, and receive important notifications via your custom-branded ZingFit app. The mobile app does cost an additional $70 per month with any ZingFit price point.
Exercise.com offers the same great features on our mobile apps but without any added expenses. Your custom-branded mobile fitness app is compatible with most phones so clients can stay engaged and use your boutique services at any time.
Security Features
ZingFit does have security features where it is necessary. For payment solutions, ZingFit and Exercise.com both use Stripe payment processing. Stripe protects payment information regardless of location.
Exercise.com continues adding security via encryption, SSL Secure, and more. With added responsibility comes added features for your protection.
Marketing Integrations
Marketing is essential to ensure business growth. ZingFit offers quite a bit of marketing tools to help promote your business.
Once you have members or clients, you'll be able to take advantage of reward and loyalty campaigns. This is a nice way to get your members to spend more money on your products, whether it be merchandise, classes, or even refreshments.
Beyond in-house rewards, ZingFit integrates social media engagement and email marketing to increase your brand's outreach. ZingFit and Exercise.com share the responsibility of using MailChimp to help with email blasts.
In addition to MailChimp, both companies also utilize Google Analytics to help identify when customers are visiting your studio, what they're saying, and how people are finding you.
Exercise.com stands alone with added marketing resources such as:
Constant Contact

ConvertKit

Zapier

Facebook Pixel
Exercise.com takes marketing seriously. All of these marketing resources come included at one price. Some of the main marketing features with ZingFit are only available with their top two product options.
Workout Software
Exercise.com is one of very few fitness software providers that incorporate workout software. Exercise.com's workout software is accessible, customizable, and able to be automated. How does ZingFit stack up?
Workout Creator/Logger
ZingFit does not have software that allows them to integrate workouts on your app or website. For studio owners, this means that your clients may not be able to effectively complete home workouts if they can't make it to your facility.
Let's face it, we can't make it to the gym every day. How easy is it to relax on the couch because you can't find childcare or your car is in the shop? With Exercise.com, there are no excuses.
You and your staff can design workouts that can be promoted on your website or app. This means that your clients have no excuses even if they can't make it to you. Fewer excuses mean better results.
1-1 Training
ZingFit software will allow you to schedule and sell one-on-one training using your software, but that's where productivity ends.
Exercise.com will allow your staff to sell, schedule, monitor, and conduct one-on-one workouts through your software.
Group Training
Exercise.com has group training compatibility so that your staff can monitor and conduct workouts, even in group formats.
Online Training
Online training is growing worldwide. Although ZingFit software won't be able to be used to conduct online personal training, you'll be able to live-stream your group sessions or classes so that other guests can join in or watch to see what you're class is like.
Exercise.com allows for live streaming fitness classes as well as individual online training. With added resources like an exercise library, you'll be able to help guide your clients through rigorous workouts from anywhere. Clients on vacation, no problem.
Exercise Library
Another bonus feature that is only offered by Exercise.com is a customizable exercise library that is available to help your clients get a visual of whatever exercises you find appropriate.
Since Exercise.com emphasizes custom branding, your exercise library can feature your own staff and/or members to continue incorporating familiar faces, logos, and even custom exercises.
Custom Exercises
The exercises you perform at a boot-camp boutique might differ from those at a yoga studio. Some CrossFit moves might have different names than what you're accustomed to from your old gym.
As a fitness studio owner, you can name and create whatever exercises you like so that your members are all on the same page. If you have a large arsenal of exercise modifications, you'll be able to provide your clients with countless alternatives to promote their safety.
TV Workouts
With so many features, Exercise.com has a unique compilation of management solutions, marketing tools, and workout integrations. Not only will you be able to custom-design your exercises and workouts for your clients, but you can also cast them directly to your TVs.
Whether you'd like to stream a new exercise or promote a variety of exercise modifications to make your clients comfortable, you can cast any exercises and workouts onto the TVs surrounding your facility. ZingFit does have resources that allow boutique owners to stream entire workouts on televisions. These workouts can be streamed or added as a premium service for fitness boutique owners to sell. With Exercise.com, however, this feature is included.
Gym Ecommerce Software
Ecommerce software assists gym and fitness studio owners with increasing total revenue through merchandise, refreshments, and other custom-branded products. Many fitness studio management systems lack the ability to use functional point-of-sale services.
With ZingFit, you'll have access to in-studio point-of-sale to collect payments for an assortment of products. This supplements standard payment for memberships, registration fees, and other related payments. But can it beat Exercise.com Gym Ecommerce software?
Payment Processing
Payment processing with ZingFit is secure and available internationally. Both ZingFit and Exercise.com use Stripe for payment processing. Stripe is a third-party service that has level fees for each purchase.
Sell Products
Most fitness studios have apparel and related gym equipment for sale. ZingFit allows fitness studio owners to sell, track, and manage an assortment of products. Remember, merchandise and apparel are great marketing tools.
Exercise.com also integrates product sales both in-person or online. This means that your members can purchase your products in person, on your website, and even through your customized mobile app. Beyond that, training packages will be available on your POS system.
Sell Workout Plans
A feature unique to Exercise.com is the sale of workout plans. This doesn't mean that you're simply selling a training package, rather, you're selling a pre-designed training regimen that any member can purchase at their convenience.
Sometimes people don't want to think about what they need to do during their workout, other times, they may just need a change of pace. Regardless of the situation, your members can purchase a pre-designed plan that you or your trainers have designed.
Offer Online Workout Memberships
Online workout memberships are another feature unique to Exercise.com. This feature allows fitness boutiques to sell and monitor online training packages as desired.
Online training memberships can be organized so that trainers won't have to allocate a substantial amount of time. By automating program delivery, your clients will receive their workouts through automated software at their scheduled time.
Sell Workout Challenges
Workout challenges are another simple way to increase fitness boutique participation and encourage dedication from clients. With ZingFit, your clients will be able to track their progress with Fitness Metrics Integrations.
These integrations make it easier for you to run fitness challenges based on distance or calories over a specific time-frame. For example, you could have a 30-mile challenge for January to encourage members to walk or run about a mile per day.
Exercise.com also allows you to sell workout challenges to promote fitness center participation. More participation can help to boost morale and bring more referrals to your location.
Health and Fitness Assessment Software
Despite having the ability to measure fitness metrics, ZingFit does not provide a service that directly enables client assessments. Remember that assessments help to measure progress. More progress turns into continued referrals.
Fitness Assessments
Unlike ZingFit, Exercise.com does provide fitness assessment software to help organize, sell, and even automate fitness assessments. This helps your staff keep track of when a client should undergo an assessment while providing you an ability to compare previous results.
Performance & Measurement Reports
We all want progress, right? Progress should be measurable. With ZingFit, you'll be able to measure basic fitness metrics like calories, distance, and even power.
Exercise.com will allow you to track assessments and workouts so that you can measure different types of progress, helping to ensure client adherence.
Nutrition
Nutrition is an important component of any fitness regimen. Many people need guidance and accountability when it comes to what they eat. You won't get much help from ZingFit in the realm of nutrition packages.
Exercise.com provides nutrition tracking via MyFitnessPal so your clients will be able to monitor and adjust their food intake. Even the process of logging food intake can help some people to make better choices. Better choices, better results.
ZingFit Pricing
Fitness business software comes in many formats. ZingFit has a few product options.
You'll want to be mindful that there are some additional fees for the mobile app, performance metrics, and even SES verification.
With Exercise.com, you'll pay one fee that includes every feature we've discussed throughout this article.
ZingFit Alternatives
If ZingFit is the first fitness boutique software company you've come across, you'll want to take a look at some of the top alternatives to ZingFit.
What are alternatives to ZingFit? Take a look below to see some common household names in fitness studio management.
Above you'll get an idea of what you could be paying for some of the top ZingFit alternatives.
The Bottom Line: Pros and Cons
If you did decide to research the ZingFit alternatives and competitors, you might have found yourself looking at an onslaught of information. Here, we'll highlight the downsides of ZingFit to simplify what we've covered.
ZingFit Pros and Cons
Overall, ZingFit appears to be a competitive fitness business management software option. The major issues are increased prices for features like a mobile app, no website design, and missing features like one-on-one training, nutrition packages, workout software, and assessment software.
Exercise.com Pros and Cons
Exercise.com offers all of the same features as ZingFit – and more. You'll have peace of mind knowing that Exercise.com has your website, app, and all other services covered at one level price.
Run into problems? No worries, our dedicated account manager is just a phone call away. Full functionality and convenience set Exercise.com apart from others.
If you're looking for an alternative to ZingFit and are ready to grow and manage your business with fully customizable software, book a demo with Exercise.com.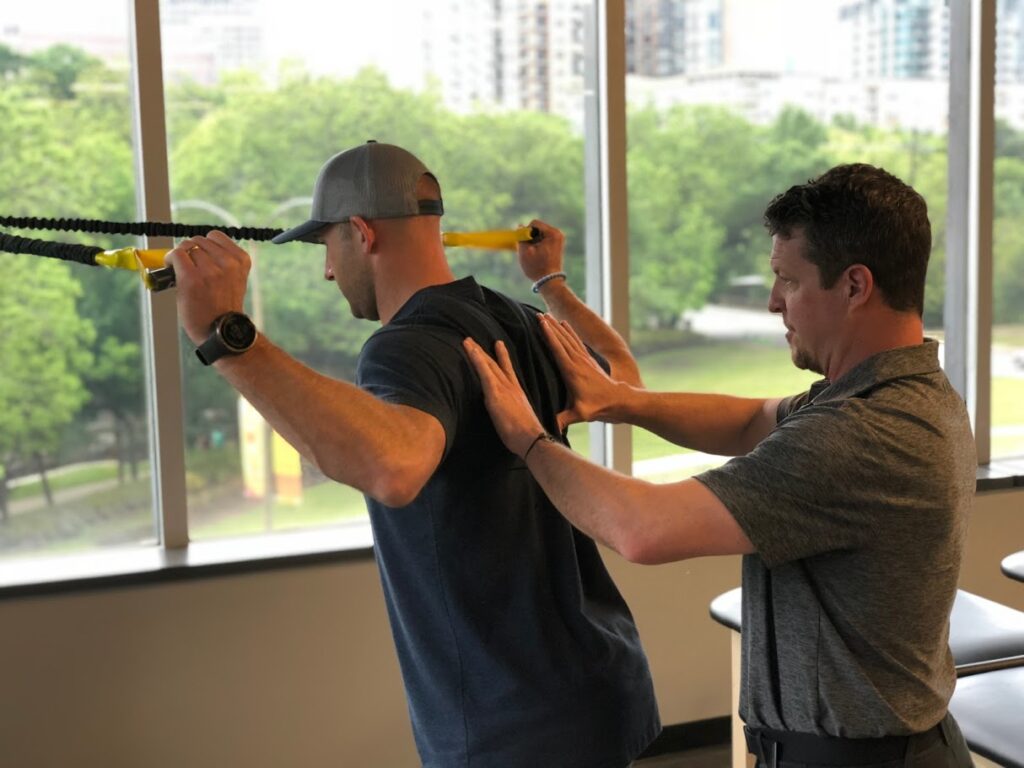 "Working with Exercise.com and their team has been an amazing experience and a dream come true in terms of accomplishing a vision! Their workout technology has helped us effectively engage our community, and I highly recommend Exercise.com to grow your business!"
Andrew Banner
Co-Founder, AMPD Golf Performance