5 Best Gym Owner Podcasts in 2023
Read our list of the 5 best podcasts for gym owners who want to learn more and grow more in their gym business. For gym owners, podcasts offer an incredible resource to learn from industry experts, gain inspiration, and discover strategies to take their fitness businesses to new heights.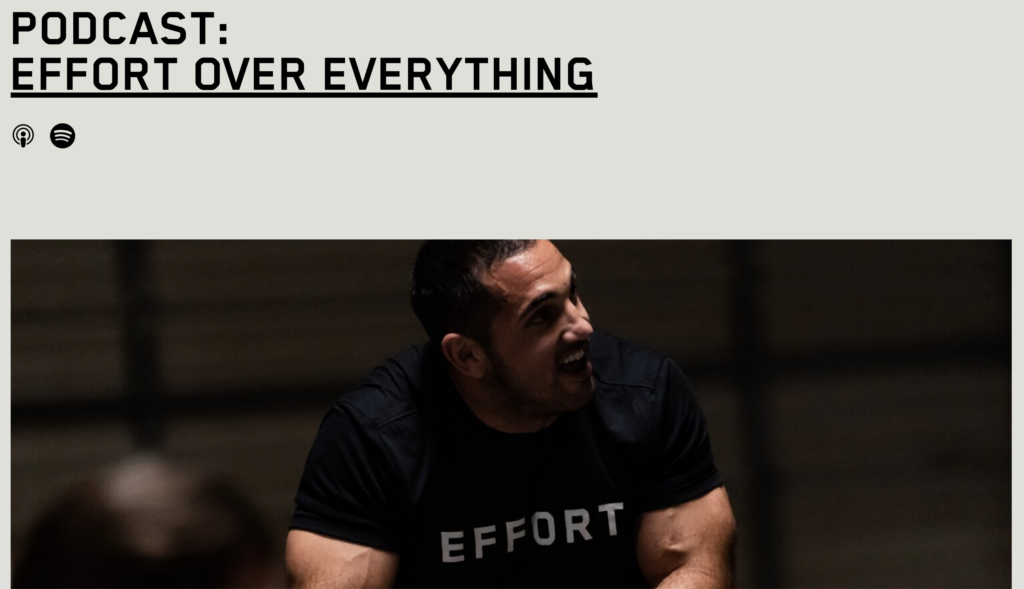 In this article, we have curated a list of the best gym owner podcasts that are sure to provide you with a wealth of knowledge and inspiration.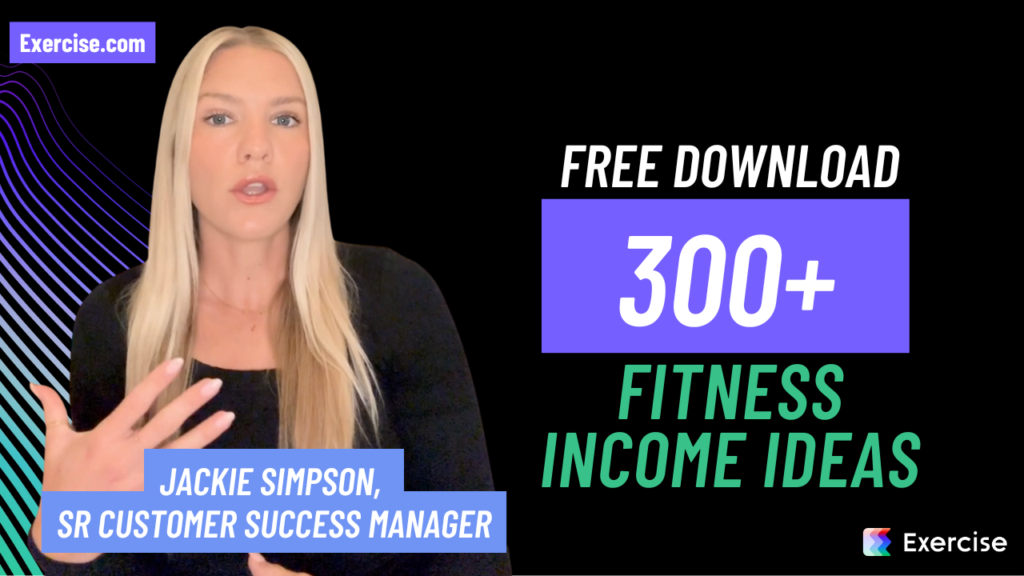 Discover the top gym owner podcasts that provide valuable insights, tips, and strategies for running a successful fitness business. Then be sure to check out the best gym management software to help you run your gym business.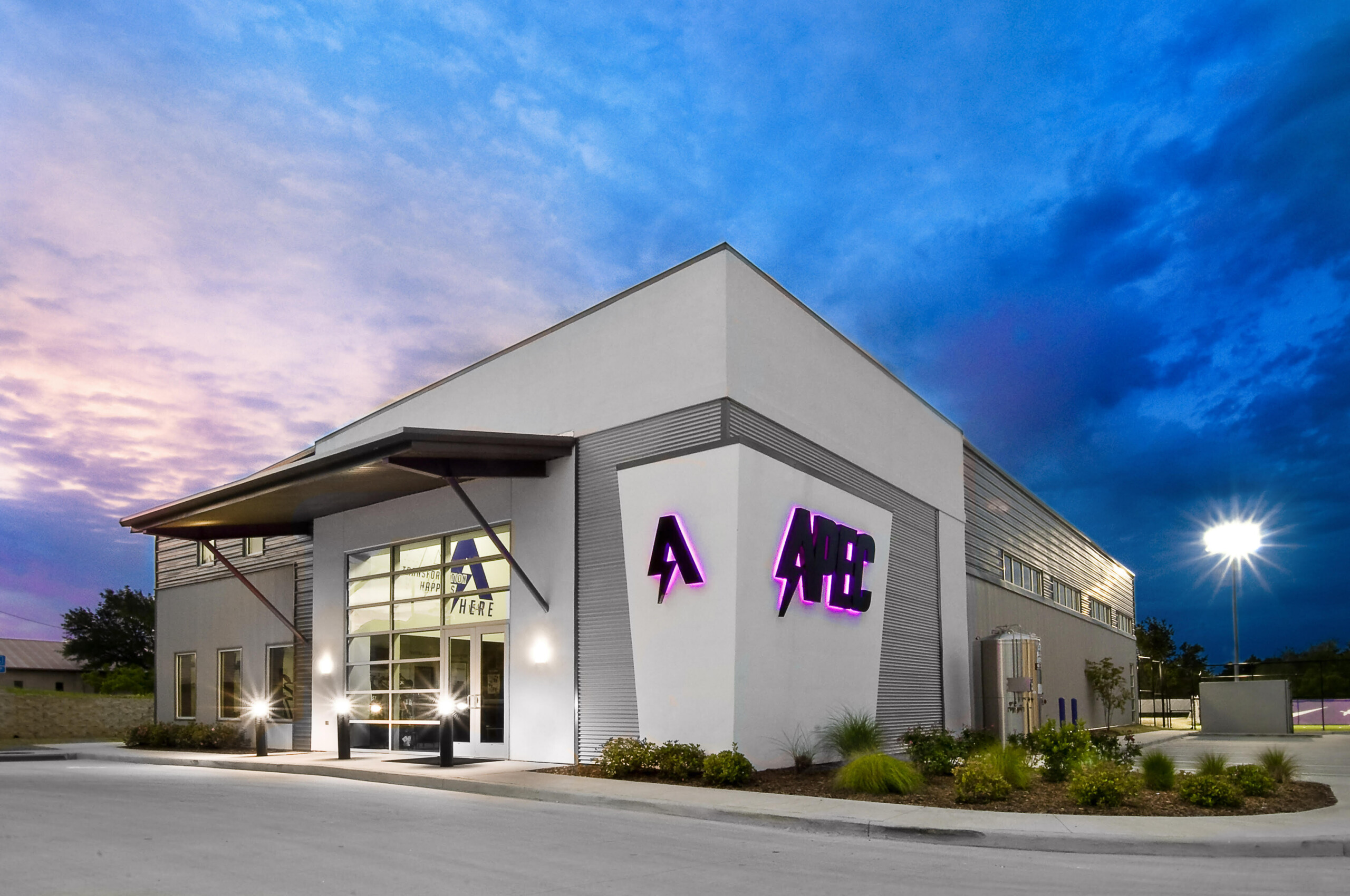 Exercise.com is simply the best. We were using three or four different apps or softwares to do what we can now do all in one with the Exercise.com platform.
Brandon Stroupe
Founder and President, APEC Sports Performance
List of the Best Gym Owner Podcasts
Podcasts are a great way for gym owners to stay updated with the latest industry trends, hear inspiring stories from successful fitness entrepreneurs, and learn valuable business tips. The following list includes some of the most beneficial podcasts that every gym owner should consider tuning into.
| Podcast Name | Website |
| --- | --- |
| The Gym Owners' Business Podcast | Website |
| The GSD Show | Website |
| Fitness Business Podcast | Website |
| Effort Over Everything with Jason Khalipa | Website |
| Barbell Business | Website |
#1 The Gym Owners' Business Podcast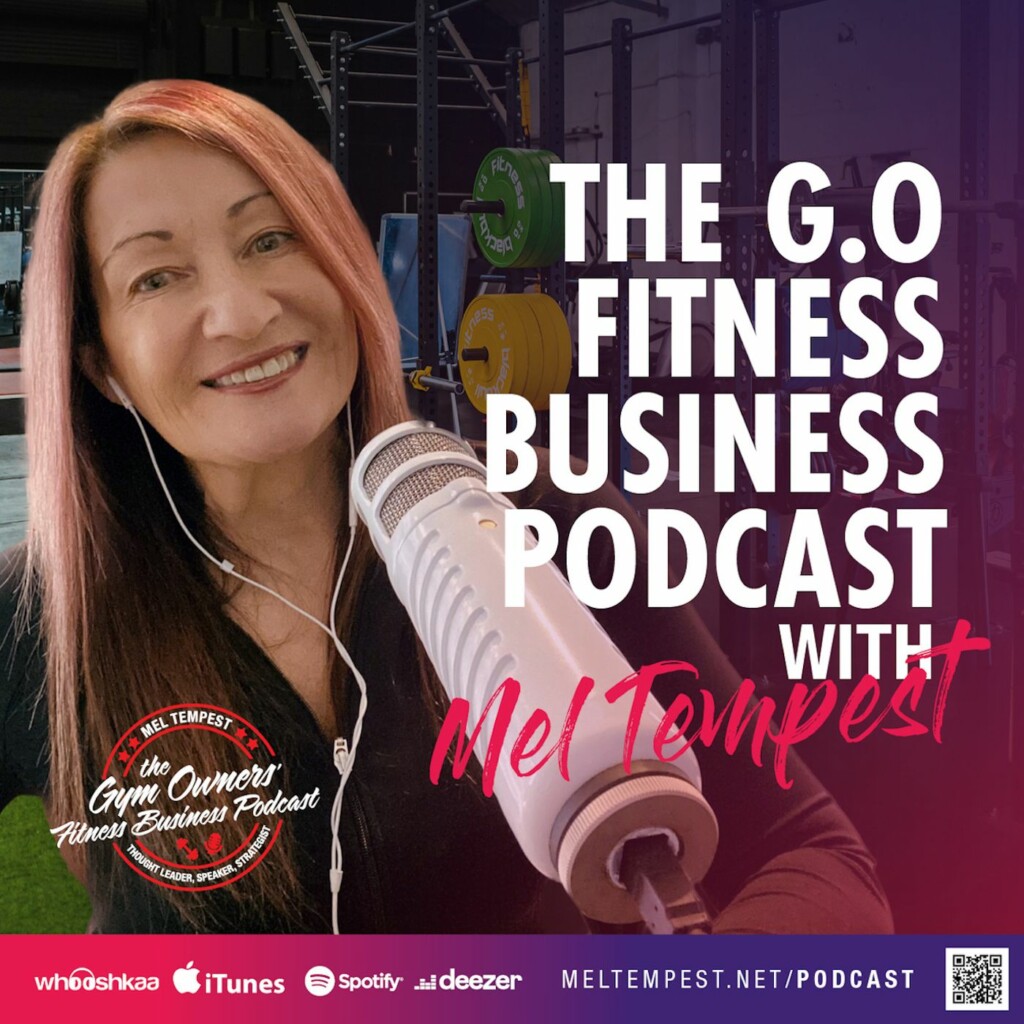 This podcast is specifically targeted towards gym owners and fitness professionals. The host, Mel Tempest, is an experienced gym owner and business coach who provides valuable advice on everything from marketing strategies to gym management. Each episode features different guests from the fitness industry, including successful gym owners, business consultants, and fitness educators. The podcast is a valuable resource for gym owners who are looking to expand their business knowledge and learn from the experiences of others in the industry.
#2 The GSD Show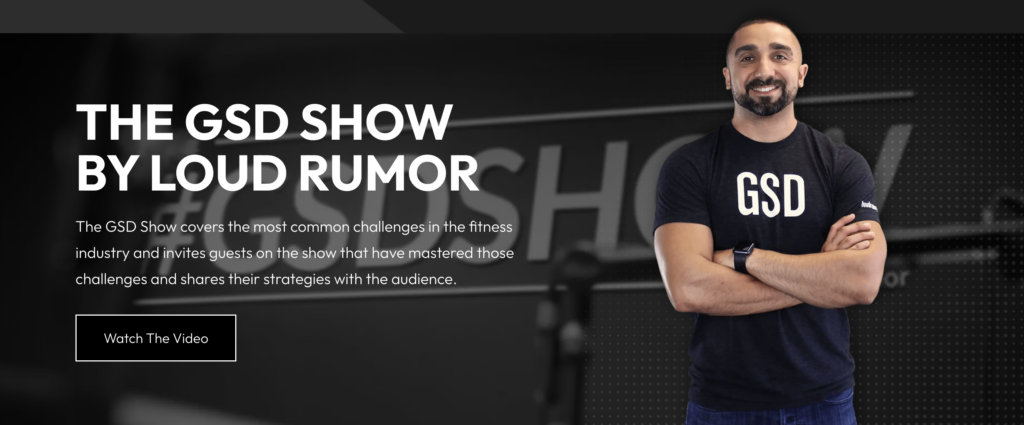 Hosted by Mike Arce, the founder and CEO of Loud Rumor (a marketing agency for fitness studios), the GSD Show stands for "Get Stuff Done". The show is designed to help gym owners grow their business, with a focus on strategies for increasing membership, boosting retention, and improving customer service. Mike brings in top fitness industry leaders and entrepreneurs to share their success stories and give practical tips that gym owners can implement right away. The GSD Show is a must-listen for any gym owner seeking to boost their business and their own entrepreneurial skills.
#3 Fitness Business Podcast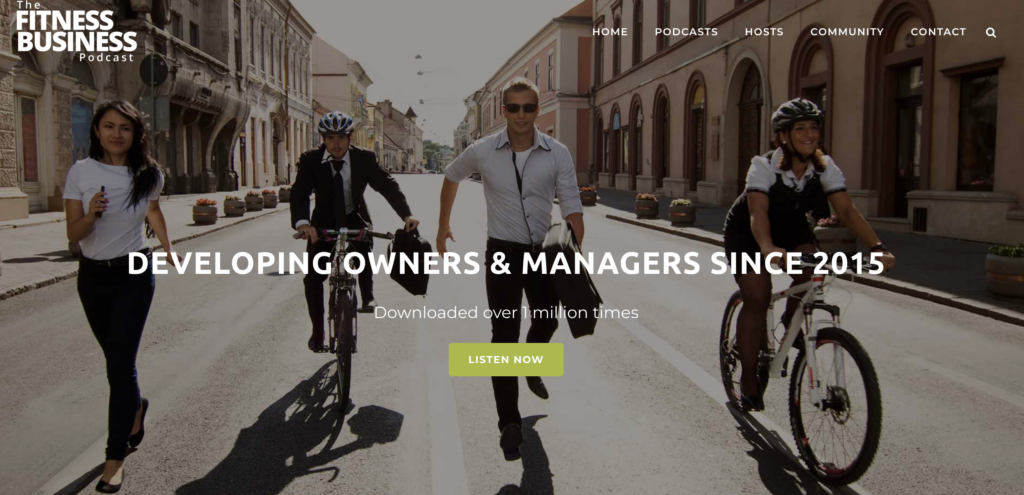 The Fitness Business Podcast is the world's top podcast for fitness business owners and managers. The show provides real, actionable advice to help gym owners increase their revenue, improve their business processes, and stay ahead of industry trends. Each week, the host, Chantal Brodrick, interviews a different expert from the fitness industry, covering a wide range of topics from marketing and sales to staff management and customer service.
#4 Effort Over Everything with Jason Khalipa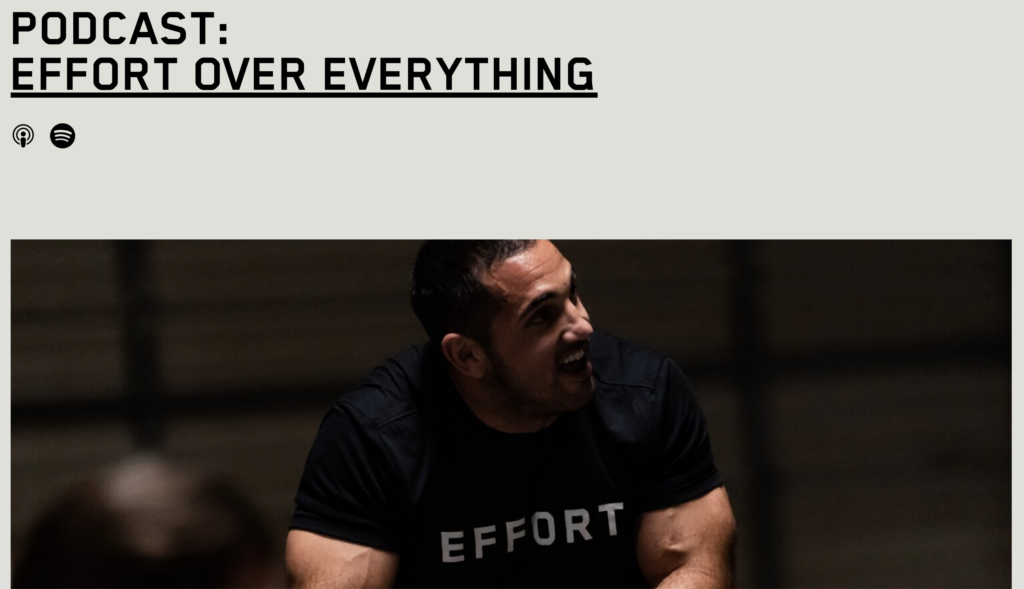 Jason Khalipa, a CrossFit Games champion and the owner of NCFIT, shares insights from his personal journey as a gym owner in The Business of Fitness podcast. Each episode provides practical business advice, workouts of the week, and guest interviews with leading industry professionals. Jason's honest and straightforward approach to tackling common issues that gym owners face makes this podcast a valuable resource for anyone in the fitness business.
#5 Barbell Business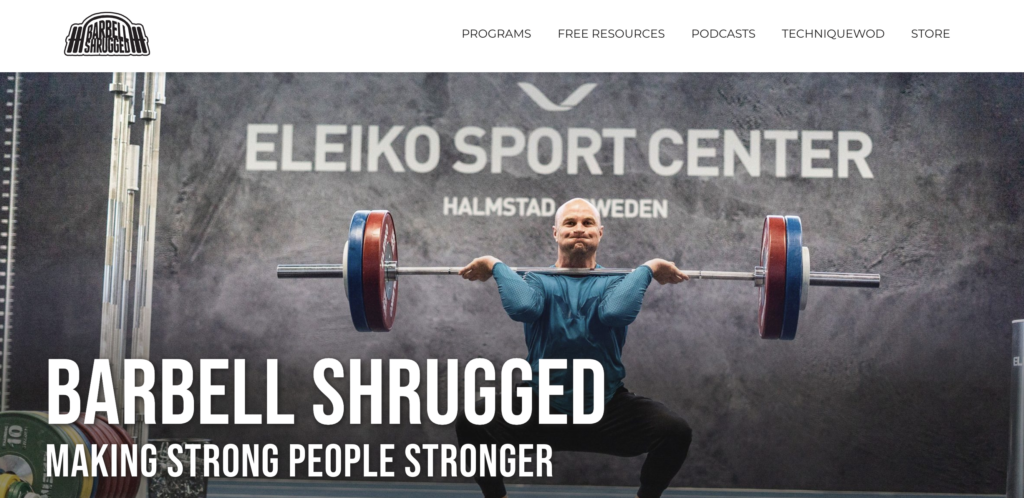 Barbell Business, produced by Barbell Shrugged, focuses on helping gym owners to grow their businesses. The podcast is hosted by a team of experienced gym owners and business consultants who discuss a wide range of topics, from marketing strategies to staff management. Although the show isn't producing new episodes anymore, its extensive archive provides a wealth of knowledge for gym owners and fitness entrepreneurs.
Read More:
Introduction to Gym Owner Podcasts
Okay, let's take a moment to understand the power of gym owner podcasts. These podcasts are specifically designed to cater to the unique challenges and opportunities faced by fitness entrepreneurs. Hosted by experienced industry professionals, these shows offer a platform to share insights, strategies, and inspirational stories to help gym owners thrive in their businesses.
Gym owner podcasts provide a valuable resource for fitness entrepreneurs looking to stay informed and inspired. By tuning into these shows, gym owners can gain access to a wealth of knowledge and expertise from industry leaders who have successfully navigated the challenges of running a fitness business.
One of the key benefits of gym owner podcasts is the opportunity to learn from real-life experiences. Hosts often invite guests who have achieved remarkable success in the fitness industry, allowing listeners to gain insights into their strategies, mistakes, and lessons learned. This firsthand knowledge can be invaluable for gym owners looking to avoid common pitfalls and make informed decisions for their own businesses.
Importance of Podcasts for Gym Owners
Podcasts have gained popularity among gym owners for several reasons. Firstly, they offer a convenient alternative to books and seminars, allowing busy entrepreneurs to learn on the go. Whether you're commuting to work, working out at the gym, or taking a well-deserved break, you can tune into a podcast and absorb valuable information.
Secondly, gym owner podcasts provide access to a diverse range of industry experts, successful gym owners, marketing gurus, and other professionals who share their knowledge and experiences. These insights can inspire fresh ideas, challenge your thinking, and provide practical strategies to implement in your own fitness business.
Lastly, podcasts foster a sense of community among gym owners. By listening to these shows, you become part of a supportive network, learning from others who have faced similar challenges and triumphs. It's like having a mentor in your ear, providing guidance and encouragement along your journey as a gym owner.
Furthermore, podcasts offer a platform for gym owners to showcase their expertise and share their own success stories. By hosting their own podcast, gym owners can establish themselves as thought leaders in the industry and build credibility among their peers. This can lead to opportunities for collaborations, speaking engagements, and increased visibility for their fitness business.
In addition, podcasts provide a unique opportunity for gym owners to connect with their target audience on a personal level. Through the power of audio, gym owners can create a more intimate and engaging experience for their listeners. They can share personal anecdotes, answer listener questions, and provide valuable insights that resonate with their audience. This can help build a loyal following and attract new clients to their gym.
How to Choose the Right Gym Owner Podcast for You
With hundreds of gym owner podcasts available, it can be overwhelming to choose the ones that align with your needs and interests. Here are a few tips to help you narrow down your options:
Consider your specific goals and challenges as a gym owner. Are you looking for marketing strategies, insights on managing staff, or inspiring stories of successful gym owners? Identifying your focus areas will help you find podcasts that address your specific needs.
Read podcast descriptions and episode titles to get an idea of the topics covered. Look for shows that feature guests or experts relevant to your niche and interests.
Listen to a few episodes as a trial run. Pay attention to the host's style, the quality of guests, and the overall value provided. If you resonate with the content and find it valuable, you may have found a winner.
Don't be afraid to switch it up. As your business grows and evolves, your interests and needs may change too. Be open to exploring new podcasts that can offer fresh perspectives and insights.
Additionally, consider the format and length of the podcast episodes. Some podcasts may have shorter episodes that provide quick tips and insights, while others may have longer, in-depth discussions. Think about your preferred listening style and how much time you can dedicate to each episode.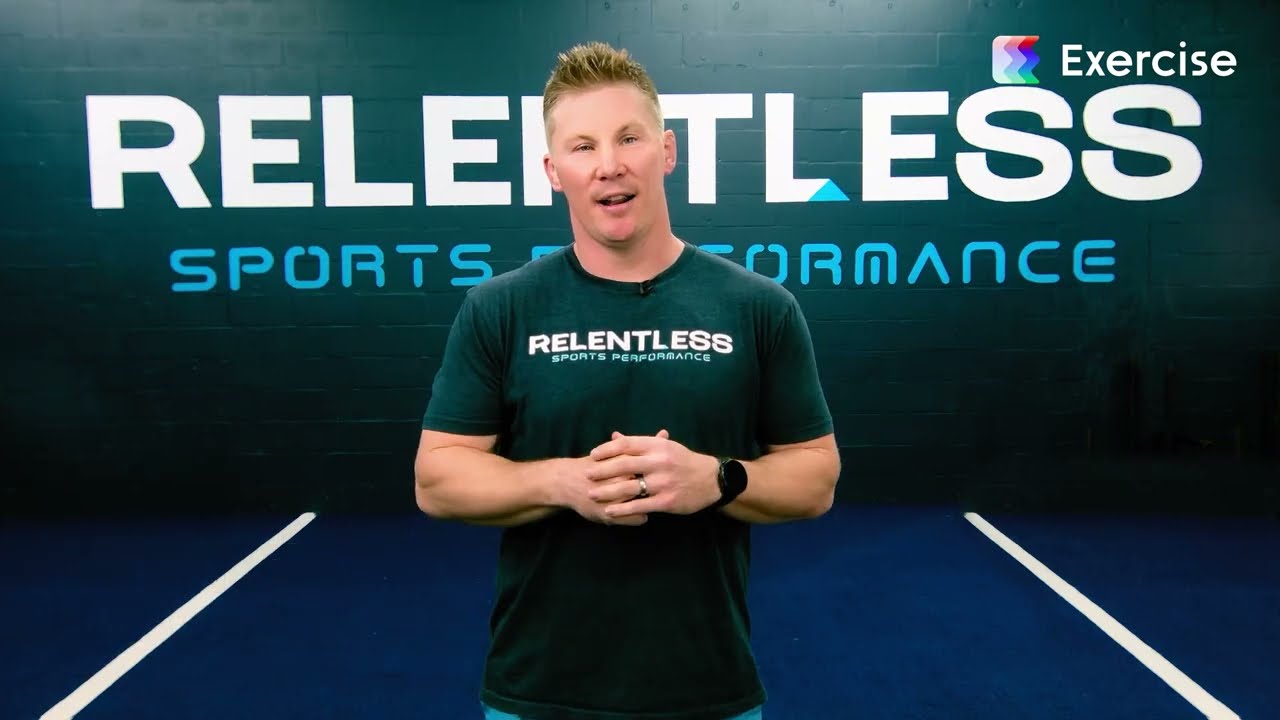 If you want to offer an elite service for the end user you need to get with the times and use elite level software that is intuitive, visually appealing, and effective. That is exactly what Exercise.com delivers to its clients.
Jimmy Myers
Owner/Trainer, Relentless Sports Performance
Tyler Spraul
is the director of UX and the head trainer for Exercise.com. He has his Bachelor of Science degree in pre-medicine and is an NSCA-Certified Strength and Conditioning Specialist® (CSCS®). He is a former All-American soccer player and still coaches soccer today. In his free time, he enjoys reading, learning, and living the dad life.