Exercise.com: Your YogaTrail Alternative
| Features | | YogaTrail |
| --- | --- | --- |
| Nutrition | | |
| Dedicated Account Manager | | |
| Dedicated Zapier Support | | |
| Client Automation | | |
| Performance & Measurement Reports | | |
| TV Workouts | | |
| Offer Online Workout Memberships | | |
| Run Workout Challenges | | |
| Sell Workout Plans | | |
| Group Training | | |
| 1-1 Training | | |
| Custom Exercises | | |
| Websites | | |
| Marketing Integrations | | |
| Custom Branded | | |
| iOS & Android Apps | | |
| Online Training | | |
| Sell Products | | |
| Payment Processing | | |
| Gym / Facility Management | | |
| Exercise Library | | |
| Assessments | | |
| Client / Class Scheduling | | |
| Workout Creator / Logger | | |
| Business Dashboard Reports | | |
Why Choose Exercise.com?
Here are five reasons why fitness professionals use Exercise.com vs. YogaTrail.
Fitness Business Management Software to Run Your Business
Unlike YogaTrail, Exercise.com software is designed to have all components needed to run a fitness business in one place – making it easy and efficient to organize and grow your fitness business with client and class scheduling, check-ins, and billing — all from your custom-branded apps.
Fitness Business Management Software to Run Your Business
Unlike YogaTrail, Exercise.com software is designed to have all components needed to run a fitness business in one place – making it easy and efficient to organize and grow your fitness business with client and class scheduling, check-ins, and billing — all from your custom-branded apps.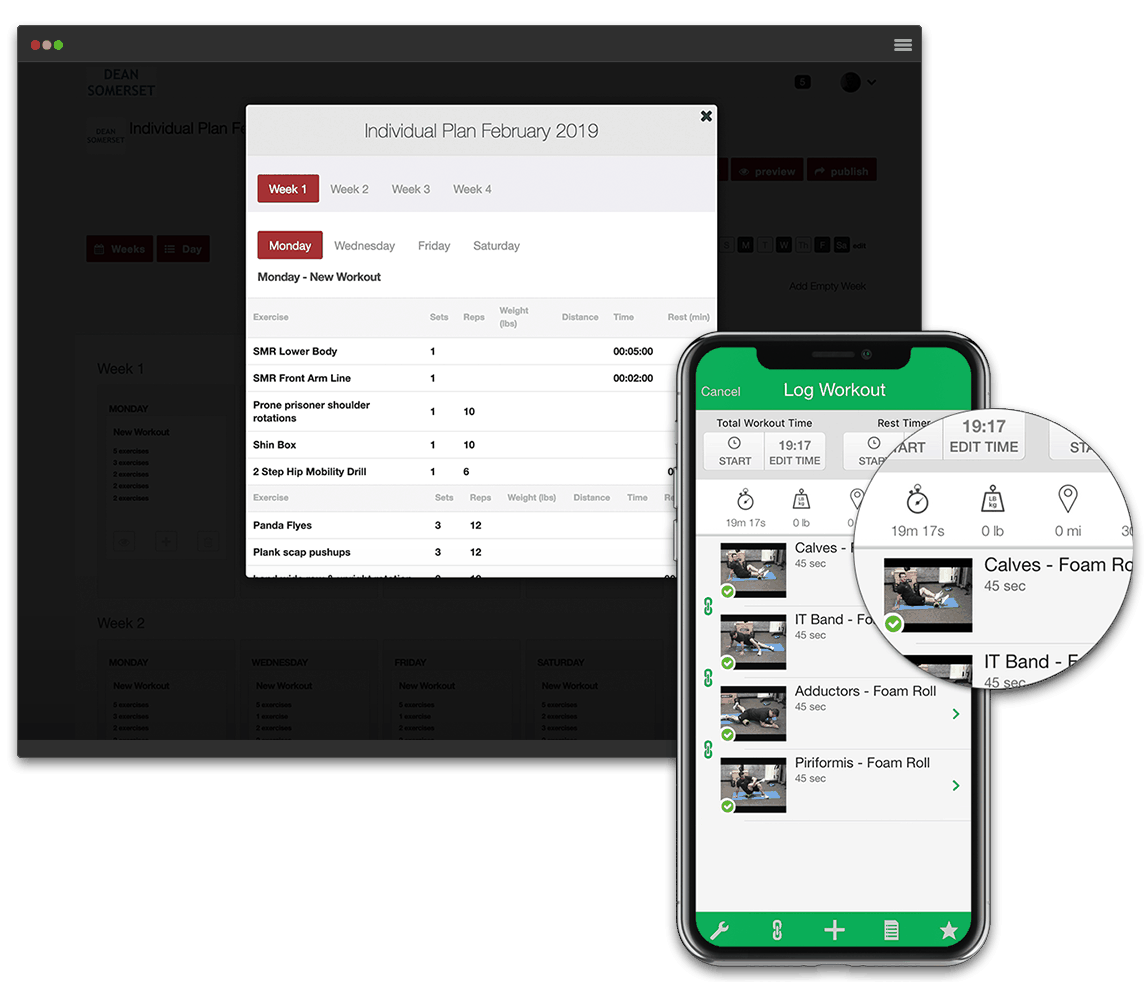 Workout Software to Power Your Training
YogaTrail does not offer workout software – an essential component for running a fitness business. The Exercise.com workout plan creator and exercise manager provide flexible solutions to save you time creating workouts with built-in integrations, tools, and more.
Ecommerce Software to Increase Revenue
YogaTrail has no viable ecommerce platform or capabilities to speak of. Exercise.com, however, has full ecommerce capabilities allowing trainers to sell single workout plans, offer automated workout memberships, run workout challenges, and deliver individual training.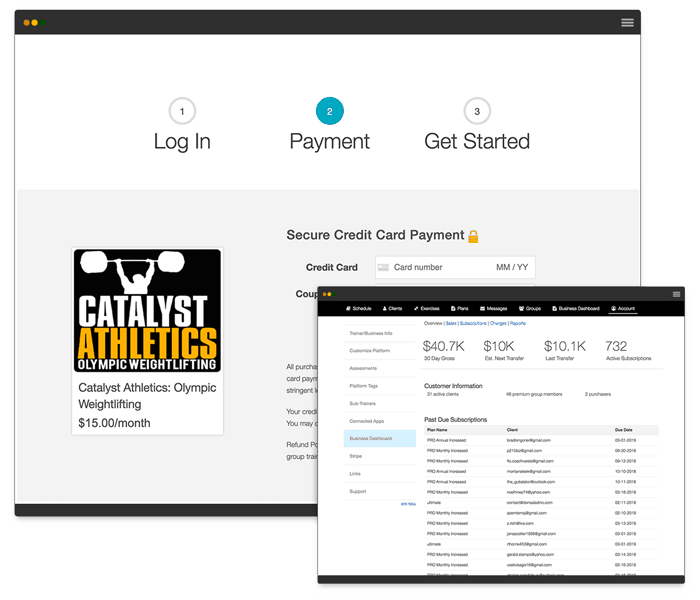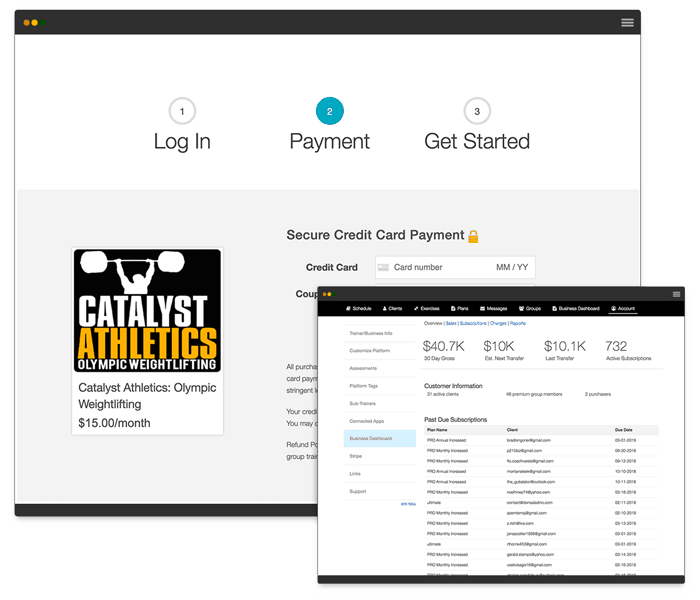 Ecommerce Software to Increase Revenue
YogaTrail has no viable ecommerce platform or capabilities to speak of. Exercise.com, however, has full ecommerce capabilities allowing trainers to sell single workout plans, offer automated workout memberships, run workout challenges, and deliver individual training.
Assessment Software to Improve Client Engagement and Retention
YogaTrail lacks assessment software, but that's not the case with Exercise.com. Take your clients through personalized assessments to deliver custom workouts for their individual needs – providing massive growth potential and saved time.
Stand Out With Your Own Custom-branded Apps
YogaTrail's apps provide no options for custom websites or exercises. Exercise.com, however, offers apps that are fully customized to make your life easier by providing your clients with a unified scheduling and workout experience with your brand displayed front-and-center.
Stand Out With Your Own Custom-branded Apps
YogaTrail's apps provide no options for custom websites or exercises. Exercise.com, however, offers apps that are fully customized to make your life easier by providing your clients with a unified scheduling and workout experience with your brand displayed front-and-center.
If you're ready to get started with an easy-to-navigate, all-in-one fitness software, designed to fuel your business, request a demo with Exercise.com today.
And, if you want to see how YogaTrail's additional features stack up to Exercise.com software features, check out our in-depth guide below.
What is YogaTrail?
YogaTrail was founded in 2013 by a team of yoga teachers and enthusiasts to help yoga instructors manage their businesses and keep participants informed about their classes. It also offers yoga instructors a customized website and basic business management functions.
YogaTrail's primary purpose is to create a global database of yoga classes so that yogis can attend a class anywhere they are. This is accomplished by yoga instructors and studios inputting their classes into YogaTrail's app for easy yogi accessibility. YogaTrail has steadily achieved its goal of a comprehensive database over the years, and many yogis are pleased with the convenience of finding great local classes without the hassle of an extensive internet search.
While Exercise.com is generally used for fitness centers, it can also be used for yoga studios! And in this case, Exercise.com better meets the needs of your yoga studio than YogaTrail.
YogaTrail focuses on being "found" in the YogaTrail database. This is accomplished by paying promotion fees to bump your business to the top of their results page. However, YogaTrail lacks comprehensive management tools to keep or manage your incoming customers.
This is the biggest difference between YogaTrail and Exercise.com: YogaTrail might bring in new customers through a trending app (which is an unpredictable source of advertising, as app popularity fades over time), but Exercise.com software helps convert leads to loyal customers through predictable marketing and personalized services. Not only that, but we also offer a host of quality management services so your business stays profitable!
Let's dive into the review and explore the ways Exercise.com helps your fitness business succeed.
Unless otherwise stated, all images and reviews below are of/about the Exercise.com All-In-One Fitness Business Management software platform.
Fitness Business Management Software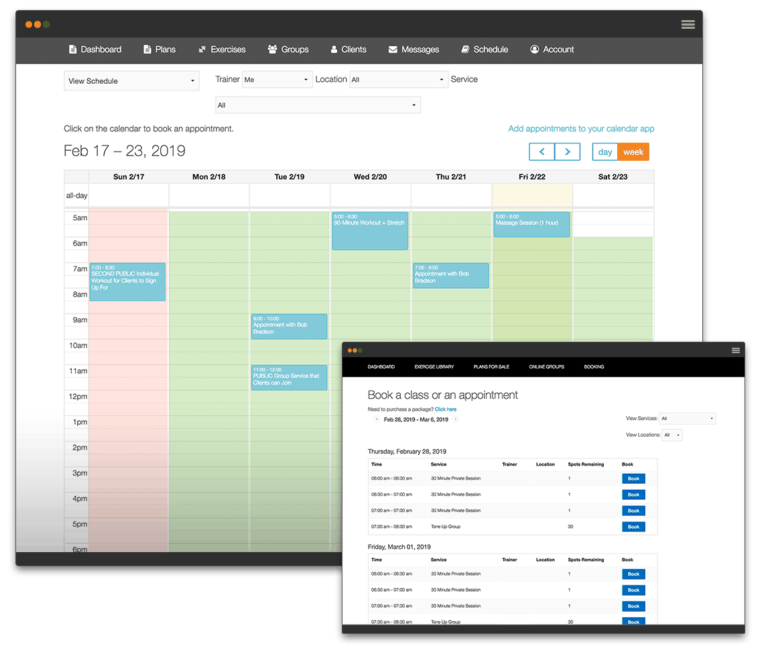 Business management software must have a solid foundation of customer management, engagement, and marketing, as well as facility management. Since software companies know this is the crux of management software and what managers are looking for, most software offers the same features and can be applied across industries.
However, while you might be able to adapt to a generic software, it's key to consider how fitness-specific management software dramatically changes the trajectory of your business. Let's examine the ways in which the Exercise.com gym management software meets the needs of your business with a comprehensive approach for greater profitability.
Client/Class Scheduling
Both YogaTrail and Exercise.com offer a similar booking and scheduling service. Admins can add classes, events, and appointments into the facility schedule and enable the booking function for easy reservations and payments through Stripe.
With the Exercise.com software platform, customers can find exactly what they're looking for by using our search filter. Customers can filter your schedule by class type, instructor, day, time, location, and more. When the customer can find the class that best fits their schedule, your business receives more bookings!
Additionally, because our platform is completely customizable, you can add any other booking and scheduling features your business needs.
Gym/Facility Management
A major drawback to YogaTrail is that it doesn't offer any reporting features. This is understandable given the primary purpose of YogaTrail–to offer a global, real-time schedule of yoga classes and certified instructors. It's not meant to be a comprehensive management platform.
Nevertheless, your business will still suffer from YogaTrail's lack of reporting options. By using YogaTrail, you will have to manually input all of your data into another system to view business reports and analysis. This is an incredibly inefficient use of your valuable managerial time.
Instead, the Exercise.com software has standard and customizable reports included right in our platform. Our targeted reports examine your business from all angles so you have a complete picture of your business's strengths and weaknesses. We also analyze these reports so you can make confident decisions to improve your business. A few of our tailored reports include:
Revenue
Taxes
Commission and e-commerce
Client and group reports
and more!
Because reports are so important to a business, Exercise.com software would be a more beneficial platform for a yoga studio than YogaTrail. The Exercise.com platform would save managers from countless admin hours of manual inputting, tracking, and analyzing, or from investing in another reporting software.
Business Dashboard Reports
YogaTrail doesn't have a dashboard for viewing and analyzing business reports. Manually inputting business data into separate software takes time away from your customers and adds extra managerial tasks to your plate.
Exercise.com's business dashboard features standard and customizable reports which enable you to keep your finger on the pulse of your business. Our dashboard is easily customizable, giving you free-range to how you want to analyze your business or filter information.
Client Automation
Automated features are a big reason why business management software is so beneficial to managers. Instead of being stuck at your desk manually performing mundane tasks, efficient software allows you to schedule emails, SMS messages, events, classes, staff schedules, payments, and so much more, in one sitting so you are free to engage with customers and your staff. This is especially beneficial in yoga studios where customer relationships are key to retention.
YogaTrail offers some client automation features but they are largely contained to the YogaTrail app community. Namely, YogaTrail notifies your followers when you add a new event to the schedule and pushes notifications for upcoming or canceled events and classes inside the YogaTrail app.
Exercise.com software promotes your business and engages customers with automatic emails, SMS messaging, workout delivery, nutrition plan delivery, and other resources. This is far superior and much more personal than YogaTrail's approach.
Dedicated Zapier Support
YogaTrail allows you to post events on social media platforms but otherwise has no integrations. This is unfortunate because integrations make your business more efficient, effective, and profitable. This is simply a missed opportunity with YogaTrail.
Exercise.com is built to run a business, so while we do integrate with social media, we integrate with so much more! Our software includes dozens of helpful integrations already embedded in our platform. In addition, we partner with Zapier and its over 2,000 apps so you have everything you need to deliver an exceptional experience to every customer.
Dedicated Account Manager
YogaTrail's self-proclaimed small management team is based in Thailand, so they don't offer customer service via phone due to time zone differences. Instead, email queries are the only form of communication with YogaTrail customer support. Like many companies who utilize this kind of customer support, it's easy for your requests to get lost in a sea of needy customers.
On the other hand, Exercise.com takes our customer service very seriously!  By partnering with us, you receive a dedicated account manager who assists with all of your software needs–indefinitely! Far from being lost amongst many customers, your account manager personally knows your platform, preferences, and personalizations. They not only help you set up your perfectly personalized website and app but this account manager is yours to contact at any time throughout your partnership with us.
Your account manager is happy to adjust your platform as your business grows, such as modifications to your logo, adding an online fitness store, or completely revamping your website. Your account manager not only makes every alteration but also guides you and your staff through changes. This kind of customer service won't be found with YogaTrail!
Customized Software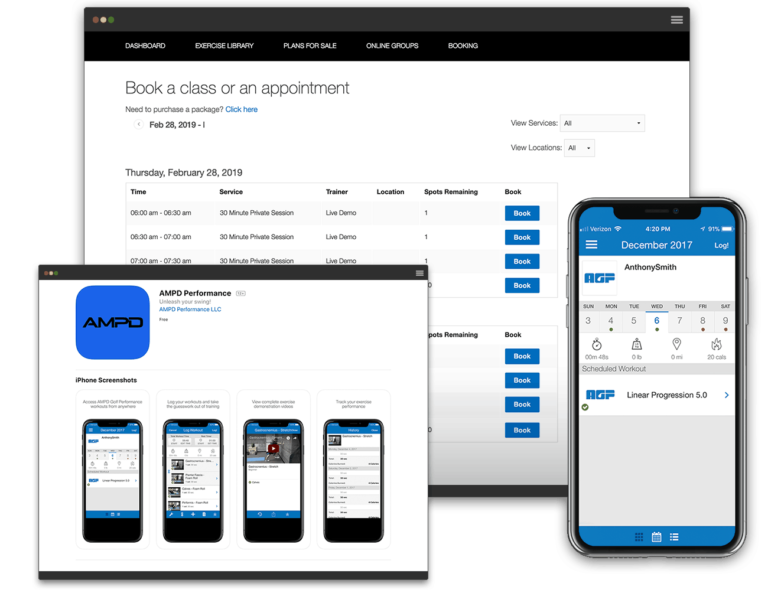 With so many fitness and yoga options available, you must be able to communicate and market your unique selling point to customers. This is where customized software can be a tremendous asset. Instead of adapting to a generic software platform, you can unleash the potential of your business with software that supports your specific vision, preferences, and managerial style.
When you have software custom-tailored to your business, you're able to provide exceptional personalized services to your customers. Personalized customer services have been proven to result in greater customer satisfaction and loyalty–which means greater profit for your business.
So, how do YogaTrail and Exercise.com promote customized software? Unfortunately for YogaTrail, the options are limited, as you will see below. But with Exercise.com, your software is completely customizable, user-friendly, and designed to help your business succeed. Let's examine this further.
Custom-Branded
YogaTrail doesn't mention anything about custom branding on their website. This means your customers will download and use an app with YogaTrail's marketing and logo, and your company website will be forever tied to YogaTrail's brand. This is a huge missed opportunity to engage members with your brand!
But the Exercise.com software platform promotes your brand in all areas of your business. Perfectly fine-tune the details with custom colors, language, integrations, features, custom dev, and so much more, so your website and app feel authentically yours. When your unique brand is celebrated, your customers stay strongly connected and engaged with your business.
iOS & Android Apps
YogaTrail has an app where yogis can find and follow their favorite instructors and studios, receive notifications about upcoming or canceled events, and book classes and appointments. With its extensive database, yogis can find quality yoga classes in their current location, whether that's in their home city or traveling around the world.
It goes without saying that the YogaTrail app has significant limitations. Most specifically, the YogaTrail app primarily functions as a global yoga class database where yogis can pick and choose amongst the competition.
Clients expect more from an app than simply finding and booking appointments and classes; they also benefit from assessments, nutrition tracker, instructor communication, and e-commerce features like an online store or at-home yoga sessions. And this is exactly what Exercise.com offers with our branded app for personal trainers!
Our schedule view, booking, and payment process are user-friendly to increase bookings. Admins can send automatic emails, texts, reminders, and alerts, plus deliver workout, resources, nutrition, and assessments straight to clients. This streamlines your business and keeps customers engaged with your brand!
Websites
A professional website is vital to gain and retain members. A website that looks outdated or lacks organized, accessible information will deter potential customers and poorly engage current members.
Unfortunately for YogaTrail, they don't offer any website creation; you can only link your YogaTrail schedule to an existing website. This means you must spend countless admin hours creating and managing your own website, or spend more money outsourcing to a web developer.
With Exercise.com software, an SEO-optimized and fully customized fitness business website is included. Choose from unlimited theme changes, custom graphic work, colors, features, custom dev, and more, and our dev team sets up a professional website that attracts new customers and engages current ones.
If in the future you want to tweak or overhaul your website, your account manager is happy to complete the changes at no extra charge! This not only saves you money, but it also saves you hours of valuable admin time!
Security Features
YogaTrail uses Stripe for payments, but otherwise doesn't explicitly state their security policies for the storage of customers' private health information. One can hope that this information is stored securely, but there's no clear assurance.
But you and your customers can rest assured that information is stored securely on the Exercise.com platform. We take security and protection of membership data very seriously, so we go above the standard security measures. Our websites and apps are SSL Secure, client information is protected with the internationally-secure Privacy Shield Framework, and we utilize Google Cloud for storing and transferring data. Payments are made and processed through Stripe.
Marketing Integrations
YogaTrail doesn't offer any standard marketing integrations. Instead, YogaTrail allows instructors and studios to further promote their businesses inside the YogaTrail database for an additional charge. This is similar to promotions on Facebook or Etsy where business owners can pay to reach a designated number of clients and/or move their business up on the results page.
Marketing with these arrangements is an ever-moving target and exhausting to manage. In YogaTrail's results page, you're competing against whichever business can dish out the most for promotional fees, not necessarily against qualified studios.
Because YogaTrail lacks marketing integrations, the only other place to market your business besides the YogaTrail database is social media. While social media is valuable for marketing, there are hundreds of helpful marketing integrations that bring in customers without the hassle of competing on YogaTrail's results page.
Exercise.com knows how vital marketing integrations are to your business, so we provide dozens of popular integrations, such as:
MailChimp
ConstantContact
ConvertKit
Zapier (and their 2000 apps!)
Google Analytics
Facebook Pixel
And more!
Learn more by clicking the button below.
Exercise.com is the best YogaTrail alternative.
Workout Software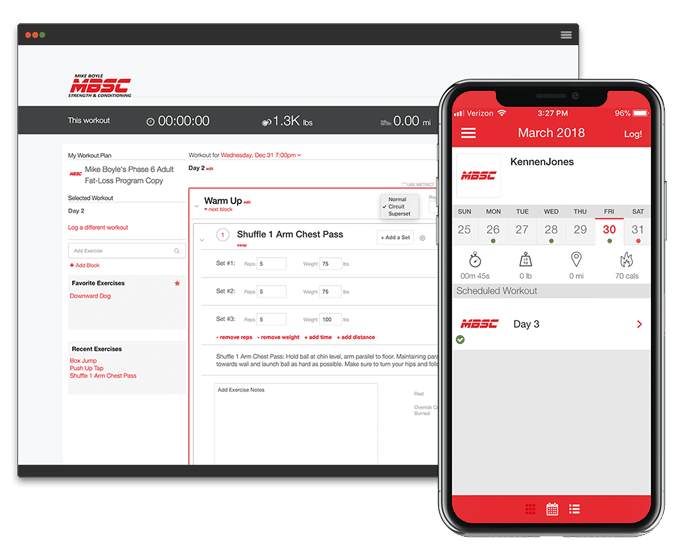 Workout software allows you to offer highly-personalized fitness experiences to your customers, which results in greater client satisfaction, loyalty, retention, and revenue. While workout software is generally attributed to personal training, our versatile workout software can also be a valuable asset to your yoga studio!
Workout software is not a feature YogaTrail provides; instead, it focuses on connecting yogis with local classes and instructors for an in-person yoga experience. Since YogaTrail doesn't provide this feature, let's take a look at the workout software provided by Exercise.com.
Workout Creator/Logger
The Exercise.com software includes a versatile workout creator and logger that engages clients by enabling them to perform customized yoga routines anytime, anywhere.
Instructors can assign each client either a pre-designed routine or create a new personalized routine. These routines are automatically delivered to clients in their app, and the client can view and perform their routine in their preferred location. Clients can also communicate with their instructors at any time with our messaging feature.
Exercise.com has endless possibilities to use our workout creator/logger for clients in any scenario, including:
1-1 Training
All resources, routines, trackers, and assessments are kept in one convenient location–your app! This keeps instructors who manage multiple clients productive and saves clients the frustration of toggling between multiple apps.
Group Training
It's never been easier to use Exercise.com's group training feature for yoga classes. Simply use the same scheduling, resources, and support as 1-1 training and apply them to group sessions to effectively manage all the moving parts of group sessions.
Online Training
With more commerce moving to online purchases, it's no wonder that an increasing number of customers are demanding online options. The Exercise.com platform allows you to provide these services with ease. Similar to 1-1 sessions, instructors create custom routines using our exercise library. However, instead of meeting clients in person, instructors manage their client's routines exclusively online through progress tracking and communication in your custom-branded app.
Exercise Library
Just one of the features that sets the Exercise.com software above and beyond competitors is our extensive library of educational and instructional exercise videos. These professional videos give clear instructions on proper form, modifications for injuries, and demonstrate variances of difficulty levels. Instructors can use these to create pre-designed or custom routines, enhance their teaching methods, and remind clients of certain exercises and proper form.
Before you dismiss the exercise library as inapplicable to yoga, consider how targeted exercises can be beneficial for many yoga poses, especially if a client is struggling with strength or endurance, or has an injury or physical limitation. Clients also learn best with a variety of methods, so video presentation is a way to personalize a client's experience and bring value to your brand.
YogaTrail does not offer an exercise library with its software, which means this is only a feature you get with the Exercise.com software platform.
Custom Exercises
While the Exercise.com software platform's videos are professional and instructive, we know that personalization and branding are important to customer retention! For this reason, we enable the integration of your YouTube or Vimeo accounts with our exercise library. This also allows you to incorporate additional yoga poses and combinations into your library to be used in creating custom routines.
TV Workouts
Instructors can change up their presentation style by casting an Exercise.com or custom video onto a gym television screen during group classes or 1-1 sessions. This is another way to add a personal touch to your business and promote customer satisfaction!
Ecommerce Software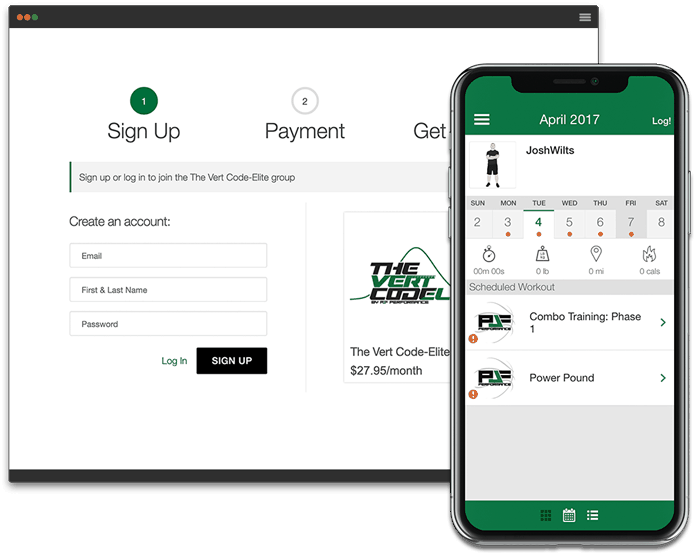 Ecommerce is one of the most essential aspects of your fitness business. As more commerce moves electronically (both purchases and yoga sessions), having software that supports multiple ecommerce capabilities will not only grow your business and revenue now but will also set your business up for continued success in the future.
For YogaTrail, these ecommerce opportunities are limited because it only offers mobile payment processing for the registration of events, classes, and appointments. While mobile payments are definitely important to businesses, Exercise.com's gym ecommerce software has endless ecommerce capabilities that keep customers engaged with your brand.
Check out just a few popular ways Exercise.com grows your business through ecommerce:
Payment Processing
YogaTrail and Exercise.com both use Stripe to process payments, but YogaTrail has several hidden fees and stipulations for their booking. When using the free version, YogaTrail charges 7% for existing students booking (someone who has booked with you before) and 14% for a new student booking. So, while you might be able to use the YogaTrail platform for free, you won't get the full profit from your services.
However, Exercise.com doesn't charge any additional fees when new or existing members book your classes or appointments. This means more profit for your business.
Sell Products
Having your own ecommerce store is a great way to boost your profit and engage your customers. You can list just about anything in your store, such as custom-branded products, workout gear, supplements, and more, so get creative! Rotate products seasonally, feature a monthly product, or offering promotions are other fun ways to keep customers constantly engaged with your ecommerce store.
Sell Workout Plans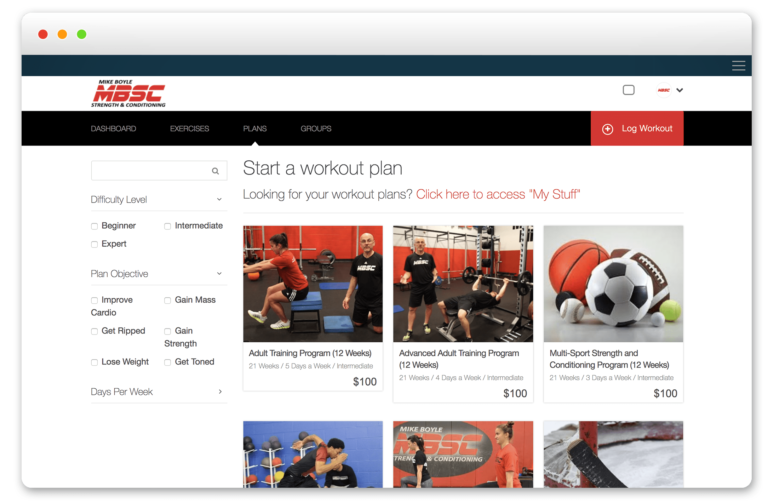 Meet the needs of your specific clientele by selling your own pre-built yoga routines. Since you know your members best, you can easily offer a variety of lengths, difficulties, focuses, and more to meet the needs of every client. This gives you an advantage over generic yoga videos and keeps customers engaged with your brand. And with no limit on how many plans you can sell, so there's no cap on your potential profit!
Offer Online Workout Memberships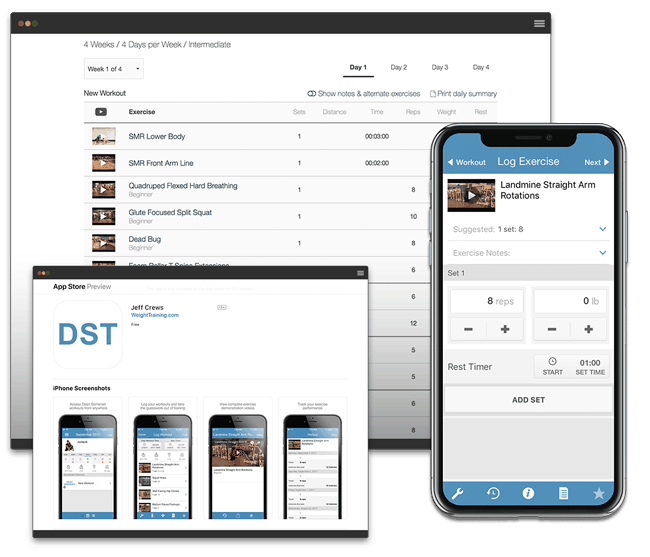 As previously mentioned, customers are increasingly demanding personalized online and mobile yoga options. One way that yoga studios can meet this need is by charging a premium price for personalized routines. However, these come with a catch: these plans are time-consuming to create and manage, and the profit is often not worth the time investment.
But with the Exercise.com software platform, you can utilize our efficient software to capitalize on the profit of this trend! Instructors create a client's entire program in one sitting, schedule automatic delivery intervals, and track the client's progress through their program. This way, online customers get the personalized service they want, your instructors stay productive so they can manage in-person clients, and you gain the most profit from this service. It's a win-win situation.
Sell Workout Challenges
Who says yogis aren't competitive? With the ecommerce features provided by Exercise.com, yoga studios can get members to join in on workout challenges. For example, you could have a 30 Days to Crow Pose (or flying crow for more experienced yogis) Challenge where members pay a $10 entry-fee, receive weekly tips and exercises to help them master crow pose, and all who prove they can do the pose after 30 days receive a prize.
Fitness Assessment Software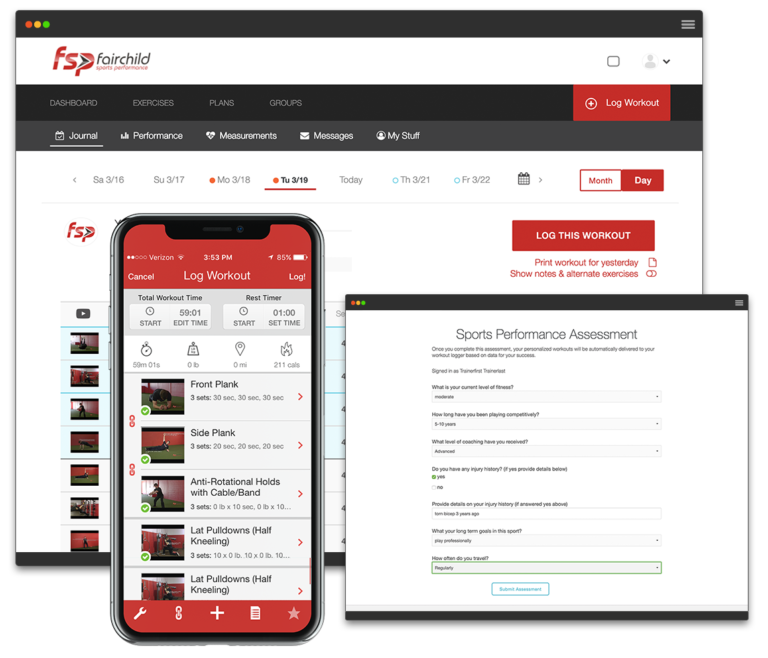 Assessments help motivate clients as they see their progress through the practice and lifestyle of yoga. Some clients may want to use yoga to lose weight, while others might want to gain strength, improve their flexibility, or other measures. The periodic re-assessment of these and other goals helps objectively measure the progress made.
Assessments in electronic forms significantly improve client engagement (by having access to assessments in their app) and simplify record-keeping, but YogaTrail doesn't offer an assessment feature, nor does it integrate with other apps that might allow electronic assessments.
Exercise.com, however, knows the importance of assessments, so we include fitness assessment software. Since YogaTrail doesn't offer this feature, let's examine how Exercise.com promotes your business through assessments.
Assessments
Initial assessments are helpful in establishing the client's baseline, guiding an instructor's approach to the client's capabilities and goals, and ensuring the safety of the client and instructor through basic health screenings. Periodic re-assessments help motivate clients when they see their progress.
Exercise.com software supports both standard and customizable assessments. These promote a personalized experience for greater client satisfaction. Our assessments are easy to complete so instructors stay engaged with clients instead of inputting data or shuffling through papers. Completed assessments are automatically sent to clients where they can be stored and viewed in your custom-branded app.
Performance & Measurement Reports
Exercise.com not only provides personalized assessments, but we also offer personalized customer interactions. With our software, you can automatically deliver workout reminders, goal achievements, recurring assessments, progress photos, measurements, and more. This increases personalized customer engagement without adding managerial tasks.
Nutrition
Finally, Exercise.com includes a nutrition tracker where clients can easily log and view their daily dietary intake. Instructors are also able to view the client's nutritional logs, which can provide extra support and accountability. This is especially helpful if a client is seeking a holistic approach to health.
Software YogaTrail Pricing
YogaTrail promotes itself as a free platform, which it is, but many features are restricted on the free version. In order to even consider running a business with YogaTrail, you would need to pick one of the following plans that include more management features:
| Directory | Spotlight | Events | International |
| --- | --- | --- | --- |
| $18/month | $24/month | $39/month | $129/month |
| Basic Toolbox | Directory, PLUS: | Spotlight, PLUS: | Events, PLUS: |
| Get links to your website | Pay 0% commissions on all bookings | Post unlimited events | Be featured in newsletters worldwide, special landing pages, and across YogaTrail |
| Your listing is published in the YogaTrail Directory | Be featured on other profiles in your area | Events promoted on web, mobile app & newsletters | Showcase your events to 50,000+ yogis every month |
| | Be at the top of local listings | | Post unlimited retreats, festivals, or teacher trainings |
[Information from YogaTrail's website]
Even though YogaTrail offers more features with one of their paid packages, it's clear to see that there are many crucial business management tools that are lacking. In the end, YogaTrail's shortfalls will cause more hassle than help.
YogaTrail Alternatives
YogaTrail's alternatives include:
SimplyBook.me
Bitrix24
vcita
And of course, Exercise.com.
The Bottom Line: Pros and Cons
Your business management software is one of the biggest factors in your business's success. With that in mind, let's take a final look at YogaTrail and Exercise.com.
YogaTrail Cons
YogaTrail has several distinct drawbacks that will restrict your business's growth, such as:
No reporting features
No client automation
No website creation or management
No marketing or management integrations
No custom-branding
No ecommerce capabilities except payment processing
YogaTrail may be useful for finding local yoga classes, but it does a poor job of effectively managing a business.
Exercise.com Pros
Exercise.com is a comprehensive platform for fitness centers and yoga studios. But we take it one step further by completely customizing our platform to meet your specific needs. We have general and fitness-specific management tools that help your business stand out and succeed, such as:
Custom-branded, SEO-optimized website
Customized app
User-friendly scheduling and booking system
Countless marketing integrations
Automated customer services and management tasks
Ecommerce opportunities
Exercise.com makes your business platform decision easy! We're here to help your business grow. Ready to get started? Book a demo today!