What is on-demand fitness content?
On-demand fitness content includes pre-recorded fitness classes, workouts, or instructional videos that users can access at any time according to their convenience. This content can include anything from cardio and strength training sessions to yoga and pilates classes, nutritional advice, and wellness guides. Users can stream these workouts from anywhere, on any device.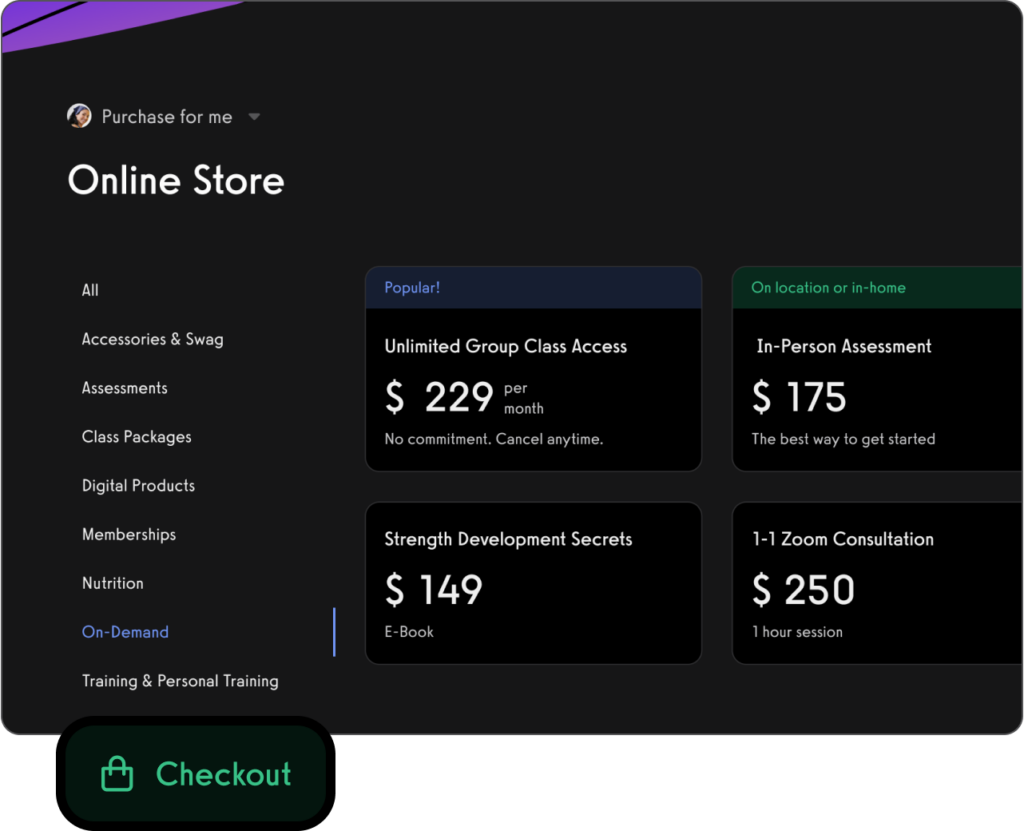 Exercise.com, as a comprehensive fitness business management platform, with on-demand fitness software built into the platform, allows fitness businesses to create and deliver on-demand fitness content to their members, adding a valuable and flexible service to their offerings. It's an excellent way to cater to a wider audience and provide fitness solutions that suit different lifestyles and schedules.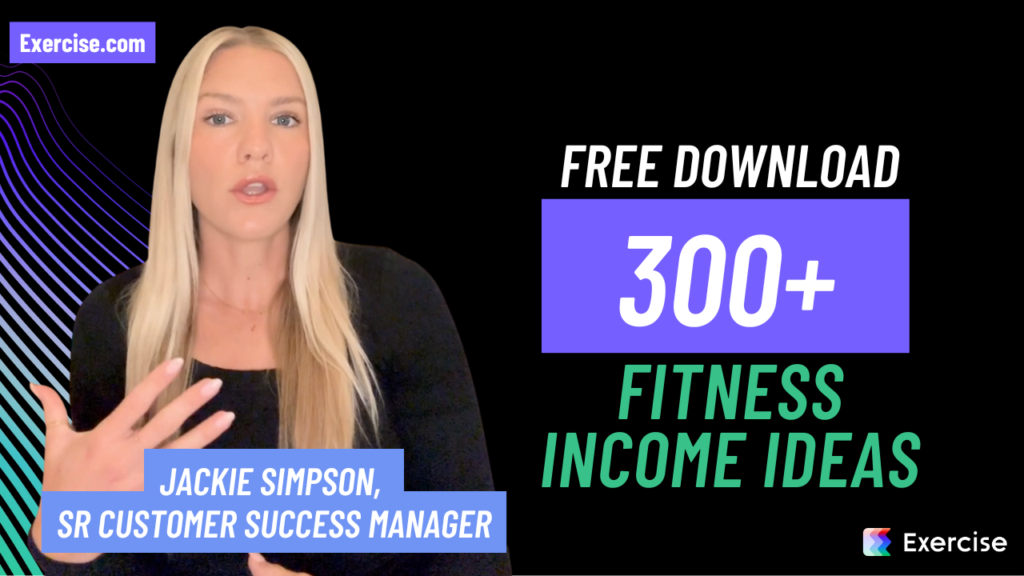 In the ever-evolving fitness industry, on-demand fitness content has emerged as a game-changer. It offers a revolutionary way to access exercise programs, workouts, and fitness content at your convenience. This article will dive deep into the world of on-demand fitness content and explore its rise, benefits, different types available, and how it is revolutionizing the way we exercise. Discover the world of on-demand fitness content and how it is revolutionizing the way we stay active. Then to maximize what you can do with the best on-demand workout and fitness content software in your business, be sure to see why the Exercise.com platform has the best gym management software, the best personal training software, and the best fitness influencer software—all in the same platform so you can run your entire fitness business in one place.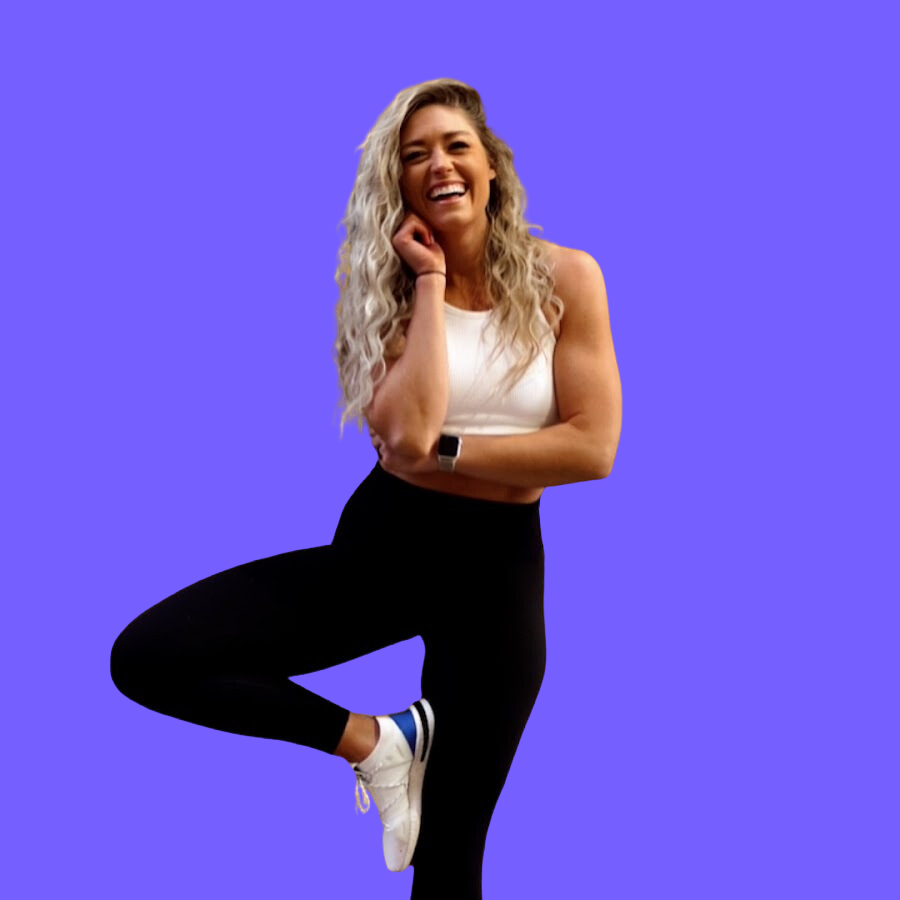 Our overall experience with Exercise.com is a breeze. We love how easy it is to integrate this app with our current workflow while providing great fitness programs for our customers and save us time in the process.
Julie Ledbetter
Owner, Ledbetter Fitness
The rise of on-demand fitness: A game-changer in the industry
In recent years, the rise of on-demand fitness content has been nothing short of extraordinary. With the advancement of technology, fitness enthusiasts now have the freedom to choose when and where to exercise. On-demand fitness platforms have gained immense popularity for their convenience, flexibility, and ability to provide a wide range of workout options. Whether you're a busy professional, a stay-at-home parent, or someone who values privacy, on-demand fitness content has become a game-changer in the industry.
Exploring the concept of on-demand fitness content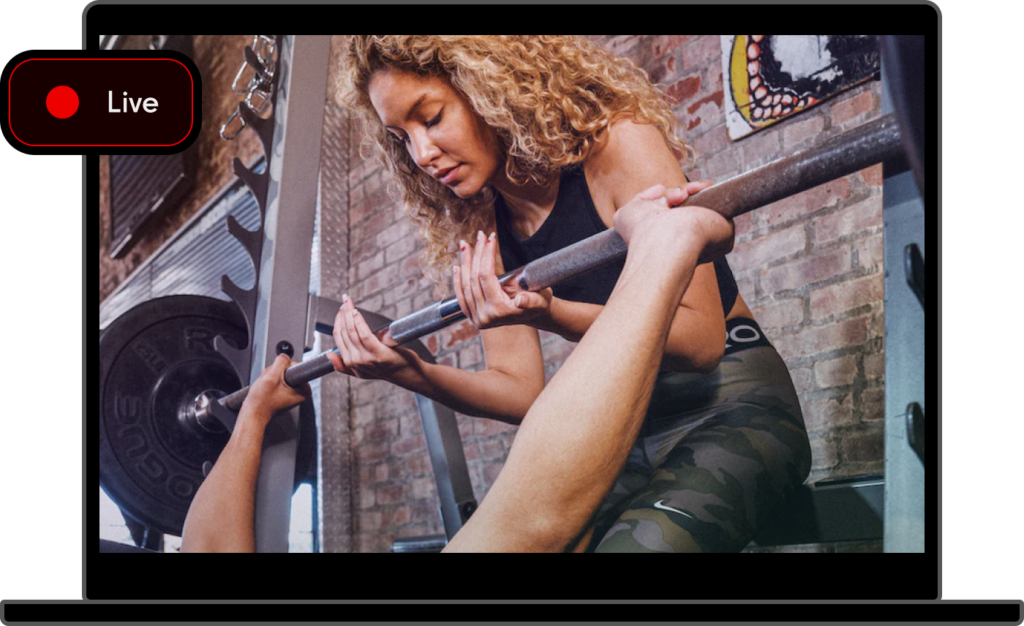 At its core, on-demand fitness content refers to pre-recorded or live-streamed exercise programs that can be accessed at any time and from any location. With just a few clicks, individuals can access a vast library of workouts designed to cater to various fitness levels, goals, and preferences. From high-intensity interval training (HIIT) and yoga to dance classes and strength training, on-demand fitness platforms offer a diverse range of content to suit different exercise preferences. And fitness business owners are using the best livestreaming fitness software coupled with custom branded fitness apps to add multiple new revenue streams to their gym or online fitness business.
Read More:
Reinventing Your Gym: Capitalizing on On-Demand Fitness Content with Exercise.com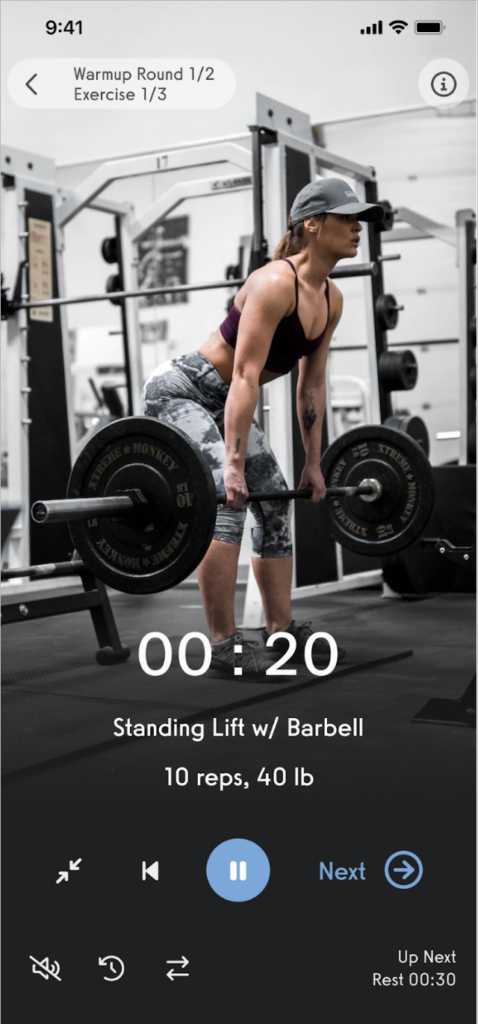 As a gym owner or fitness business operator, you're always seeking innovative ways to provide value and stay relevant. Welcome to the era of on-demand fitness content, a game-changer that's revolutionizing exercise regimes across the globe. With Exercise.com software, this transition to digital fitness is streamlined, enabling you to diversify your offerings, reach more people, and grow your fitness business exponentially.
The Power of On-Demand Fitness Content for Your Gym
As clients crave flexibility and customization, on-demand fitness content offers them control over their workout routines. This convenience significantly reduces barriers to consistent exercise, turning the 'too busy to hit the gym' excuse obsolete. With Exercise.com software, you can seamlessly provide your members with such solutions, encouraging them to maintain an active lifestyle regardless of their schedule or location.
Read More:
Why On-Demand Fitness Content is a Win for Your Gym
From customization to cost-effectiveness, on-demand fitness content boasts many advantages for your members. It allows them to tailor their workouts to their specific goals and preferences. They can explore a vast range of programs, work out with different trainers, and incorporate variety into their routines. As a gym owner, Exercise.com software allows you to cater to these diverse needs, strengthening your value proposition.
Moreover, on-demand fitness content can be a cost-effective alternative to traditional gym memberships. By incorporating Exercise.com into your business model, you're giving members access to high-quality workouts, expert guidance, and a supportive community, all without incurring significant overhead costs.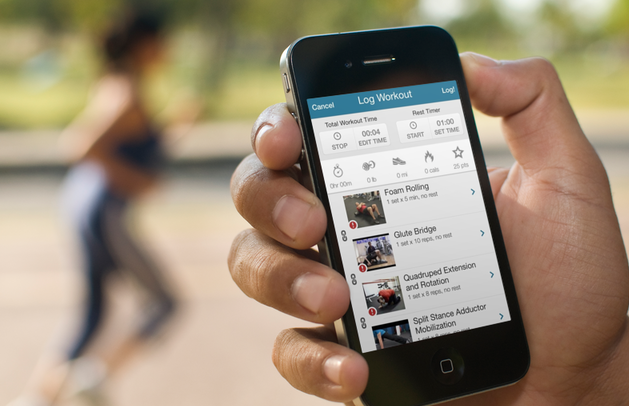 "My custom-branded apps have made my life easier and helped streamline my online training, which in turn has transformed into a pretty awesome additional revenue stream for me and my family."
Tony Gentilcore
Founder, Core Online
Different Types of On-Demand Fitness Programs You Can Offer
The beauty of on-demand fitness content lies in its versatility. From yoga and pilates to cardio workouts, you can offer comprehensive libraries encompassing various fitness disciplines. With Exercise.com, you can provide specialized programs aimed at specific goals such as weight loss, muscle gain, or stress reduction.
Whether your clients are beginners or seasoned athletes, on-demand fitness caters to all fitness levels. Utilize Exercise.com software to offer modified exercises or advanced challenges, ensuring your members can progress at their own pace and enjoy a safe, effective workout experience.
Choosing the Right On-Demand Fitness Platform: Why Exercise.com is Your Perfect Partner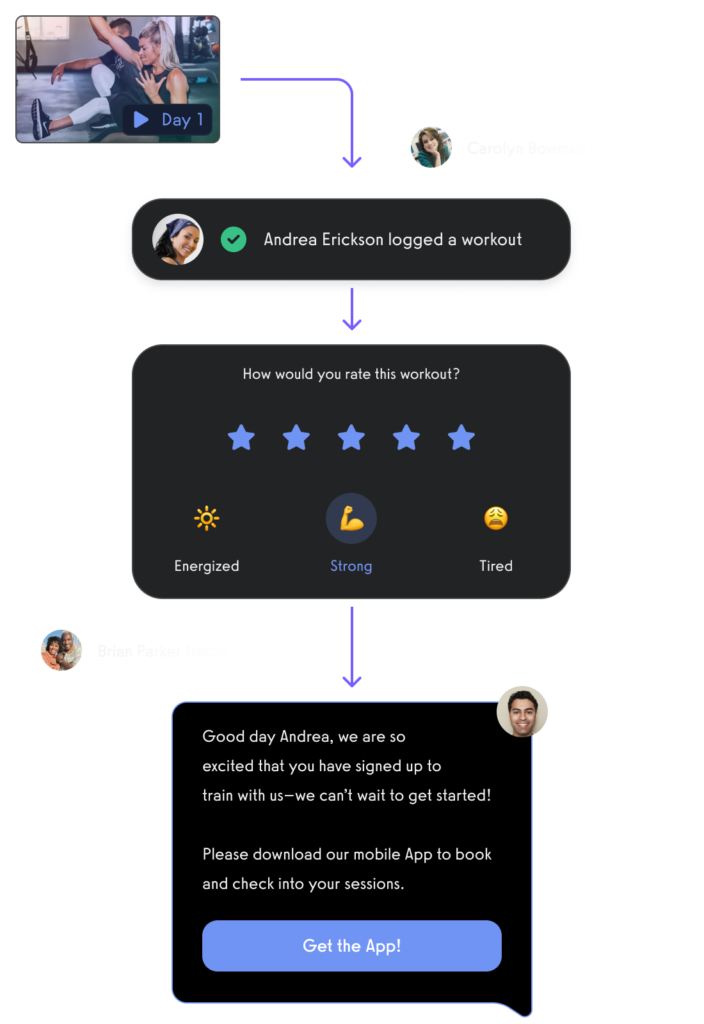 Exercise.com equips you with the ability to provide a high-quality on-demand fitness platform tailored to your business needs. It allows you to offer the workouts your members love, a custom branded fitness app, and user-friendly features. You can foster a sense of community through virtual group workouts, enhance motivation, and create accountability, all while offering a price structure that provides value for money. You can even set up marketing automations that send out emails, text messages, and more automatically to your members. You can time release new fitness content online, schedule messages, and more, all within the Exercise.com platform.
Read More:
Making On-Demand Fitness Content Work for Your Gym
Harnessing on-demand fitness content's full potential means understanding your client's needs and goals. Here are some strategies to help you choose the best on-demand fitness content for your gym:
Identify fitness goals: Understand what your members want from their workouts and cater to their specific objectives.
Consider preferences: Offer workout programs that align with your members' preferred fitness modalities.
Evaluate instructor expertise: Leverage the broad range of experienced instructors offered by Exercise.com to cater to various fitness disciplines.
Read reviews and testimonials: Understand your clients' experiences with the platform to continuously improve your offerings.
Consider compatibility and accessibility: Ensure the platform is compatible with different devices and offers easy accessibility. If you need Zoom, make sure the best gym software with Zoom integration is top of your list—Exercise.com!
Read More: How to Teach Fitness Classes on Zoom
Keep Your Gym Relevant with On-Demand Fitness Content
In our fast-paced world, on-demand fitness content offers a perfect solution for busy individuals, eliminating the need for commutes to the gym and allowing workouts at any time. By leveraging Exercise.com software, you can ensure your gym remains relevant and accessible, seamlessly integrating exercise into your members' daily routines.
On-Demand Fitness Content: A Cost-Effective Offering for Your Gym
With Exercise.com, you can provide access to diverse workouts without the hefty fees associated with traditional gym memberships. By making high-quality fitness content accessible and affordable, you remove financial barriers and encourage more individuals to prioritize their fitness.
Personalizing Workout Routines: A Unique Selling Point for Your Gym
Exercise.com empowers your gym to provide a personalized workout experience. Members can explore a broad range of workouts and tailor their routines to their specific goals. By combining various exercise modalities and rest days, you can offer a well-rounded, comprehensive, and sustainable workout routine that keeps your members engaged and motivated.
Harnessing Technology to Enhance the On-Demand Fitness Experience
Exercise.com software offers robust fitness streaming technology, ensuring smooth video playback and an intuitive user interface. Additionally, it integrates seamlessly with wearable fitness devices, offering real-time workout data and personalized recommendations based on individual preferences and goals. This tech-forward approach elevates the workout experience, keeping your gym at the forefront of fitness innovation.
Encouraging Consistency with Your On-Demand Fitness Offerings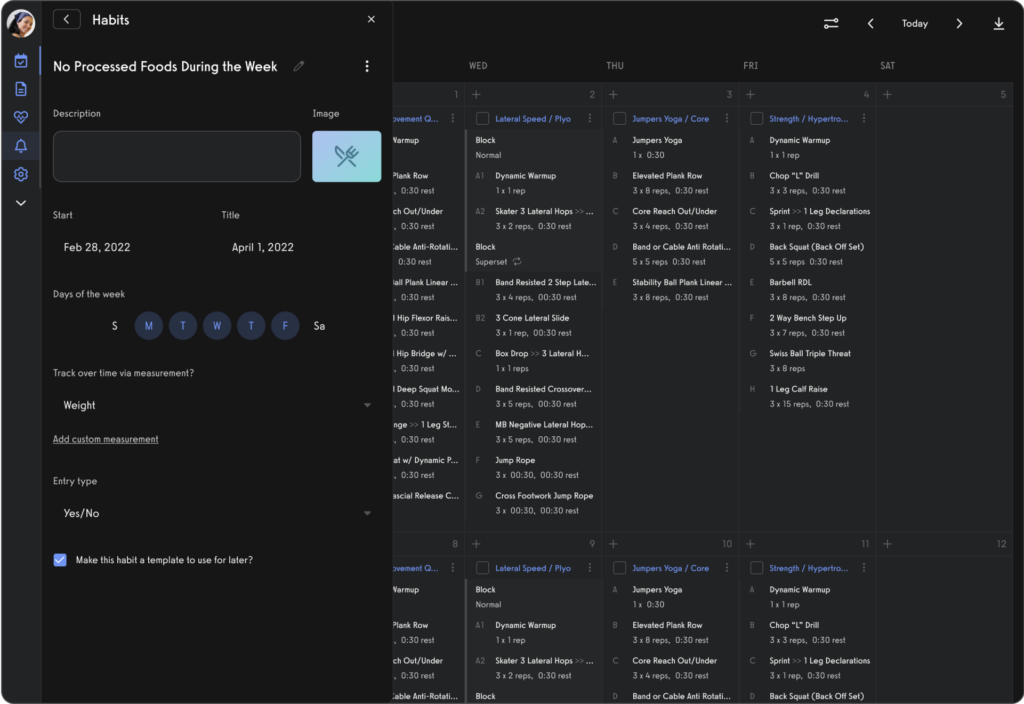 Consistency is key to fitness success. Exercise.com's on-demand platform offers features such as reminders and progress tracking, which encourages your members to stick to their workout schedules and celebrate milestones.
The Community Aspect: Fostering Social Interaction through On-Demand Fitness
Exercise.com's on-demand platform doesn't compromise the social aspect of workouts. Virtual group workouts offer an avenue for members to connect, boosting motivation, and fostering a sense of community. Incorporating on-demand fitness content into your business using Exercise.com not only modernizes your gym but also creates an engaging, versatile, and community-driven fitness space.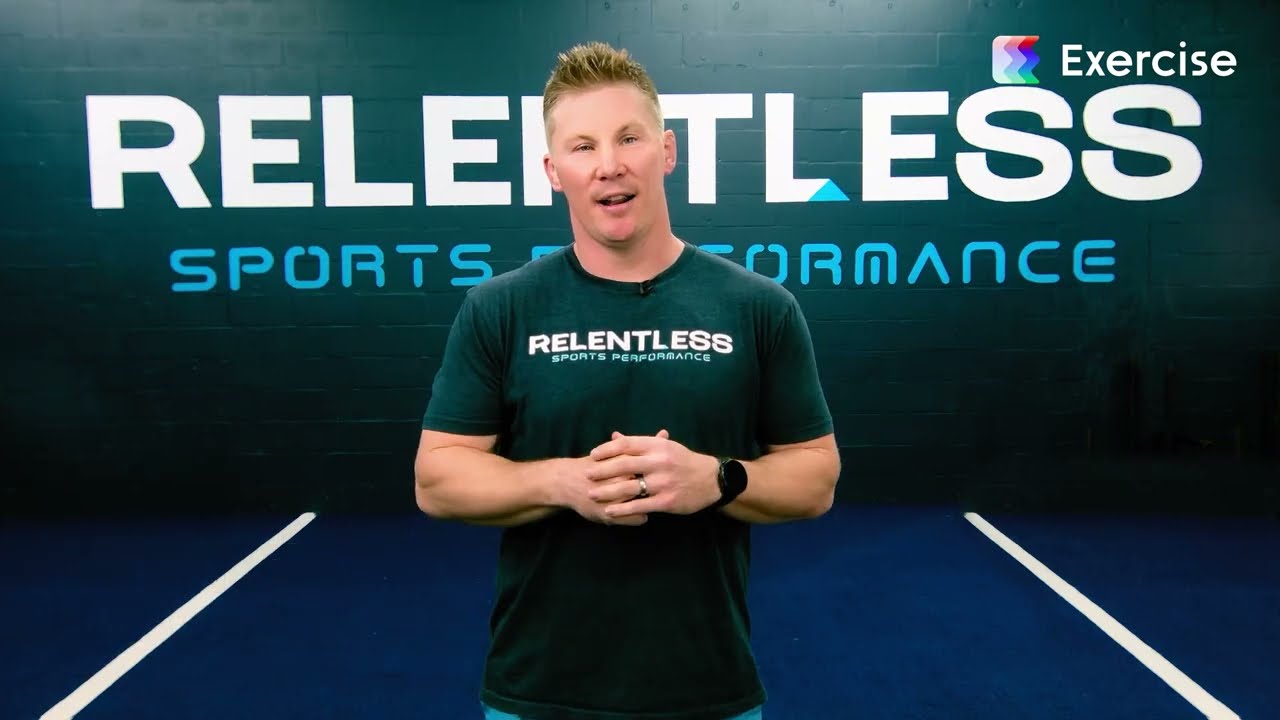 If you want to offer an elite service for the end user you need to get with the times and use elite level software that is intuitive, visually appealing, and effective. That is exactly what Exercise.com delivers to its clients.
Jimmy Myers
Owner/Trainer, Relentless Sports Performance