The best MemberSuite alternative is Exercise.com.
Get the best MemberSuite alternative today. Finding the right association management software for your organization is crucial. With numerous options available, it's important to explore alternatives to MemberSuite and consider all factors before making a decision.
In this article, we will delve into the limitations of MemberSuite and introduce Exercise.com as a powerful alternative. We will discuss the key features and benefits of Exercise.com, as well as how it seamlessly integrates with your existing workflow.
Additionally, we will explore how Exercise.com streamlines membership management, maximizes event management efficiency, provides advanced reporting and analytics, offers customization options, ensures mobile app accessibility, and compares in terms of pricing. We will also showcase success stories of organizations thriving with Exercise.com instead of MemberSuite and provide a step-by-step guide to transitioning from MemberSuite to Exercise.com.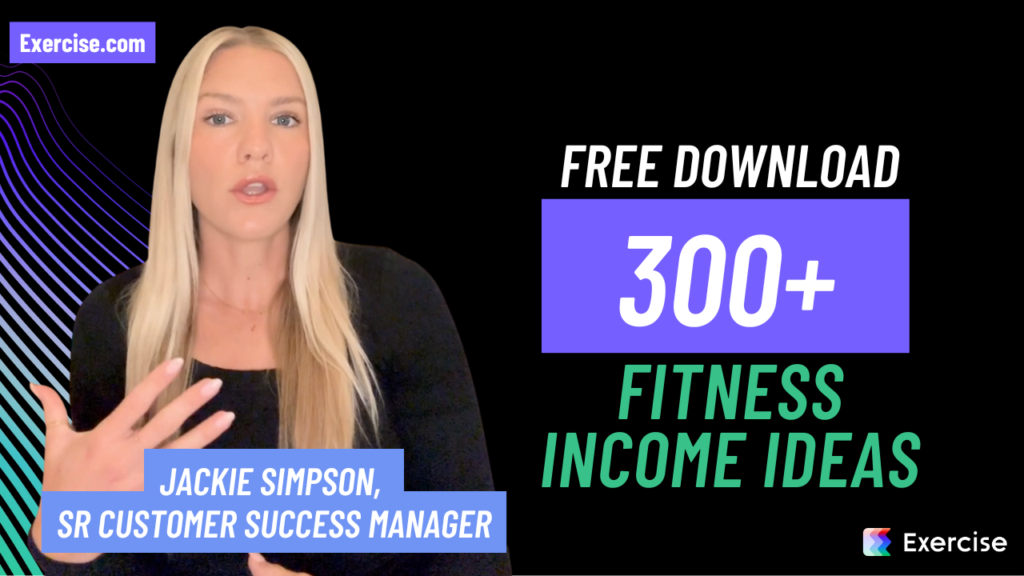 Why Consider Alternatives to MemberSuite?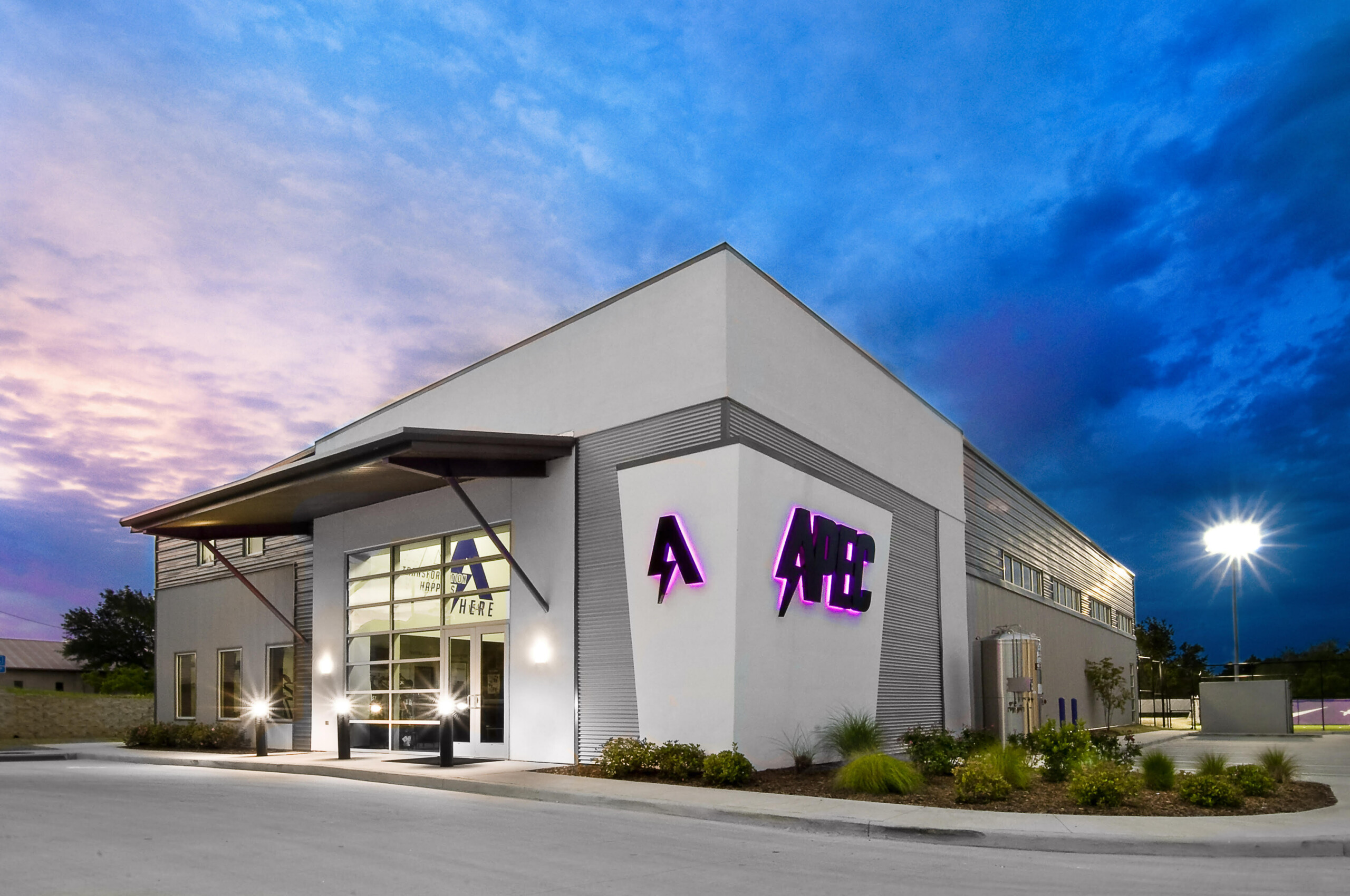 Exercise.com is simply the best. We were using three or four different apps or softwares to do what we can now do all in one with the Exercise.com platform.
Brandon Stroupe
Founder and President, APEC Sports Performance
Read More

: MemberSuite
While MemberSuite may be a popular association management software, it's essential to evaluate whether it truly meets your organization's needs. One of the reasons to consider alternatives is the lack of customization options. MemberSuite's rigid structure may not allow for tailored solutions that align with your organization's unique requirements. Additionally, limited integration capabilities and a lack of mobile app accessibility can hinder your organization's workflow and connectivity. It's crucial to explore other options to ensure you're making the best choice for your organization's growth and success.
Another factor to consider when evaluating alternatives to MemberSuite is the level of customer support provided. While MemberSuite may offer some level of support, it's important to assess whether it meets your organization's expectations and requirements. Inadequate customer support can lead to frustration and delays in resolving issues or implementing new features. By exploring alternative options, you can find a software provider that offers responsive and knowledgeable customer support, ensuring a smooth transition and ongoing assistance for your organization.
The Importance of Choosing the Right Association Management Software
Choosing the right association management software is paramount to streamline your organization's operations and enhance efficiency. The software you select should offer a comprehensive set of features tailored to your specific industry and association needs. It should provide you with the tools to effectively manage memberships, streamline event management, and analyze data for informed decision-making. By considering alternatives to MemberSuite, you can find the right software that aligns with your organization's goals and objectives.
One important factor to consider when choosing association management software is its scalability. As your organization grows and evolves, you need software that can accommodate increasing membership numbers, expanding event calendars, and growing data volumes. Scalable software ensures that your operations can continue to run smoothly without the need for frequent software upgrades or migrations.
In addition to scalability, integration capabilities are also crucial. Your association management software should be able to seamlessly integrate with other systems and platforms that your organization uses, such as CRM software, email marketing tools, and financial management systems. This integration allows for efficient data sharing and eliminates the need for manual data entry, saving time and reducing the risk of errors.
Understanding the Limitations of MemberSuite
MemberSuite, while widely used, has its limitations. As mentioned earlier, customization options are limited, which can restrict your organization's ability to mold the software according to your requirements. The lack of seamless integration with other key systems and the absence of a mobile app can also impact your organization's productivity and connectivity. It's important to understand these limitations and explore alternatives that offer solutions to address these drawbacks.
One alternative to consider is using a customer relationship management (CRM) software that offers more customization options and seamless integration with other systems. CRM software allows you to tailor the software to your organization's specific needs and easily connect it with other tools and platforms you use. Additionally, many CRM software providers offer mobile apps, allowing you and your team to access important information and perform tasks on the go. Exploring CRM options can help you overcome the limitations of MemberSuite and find a solution that better suits your organization's requirements.
Introducing Exercise.com as a Powerful Alternative
In the search for a suitable alternative to MemberSuite, Exercise.com emerges as a powerful contender. With its robust features and user-friendly interface, Exercise.com offers a comprehensive solution for association management. From seamless integration to advanced customization options, Exercise.com addresses the limitations of MemberSuite and provides a platform that streamlines operations and enhances productivity.
One of the key advantages of Exercise.com is its extensive library of workout programs and exercise videos. With a wide range of options for different fitness levels and goals, users can easily find and follow a program that suits their needs. Additionally, Exercise.com allows for the creation and customization of workout plans, making it easy for associations to provide tailored fitness programs to their members. This feature sets Exercise.com apart from MemberSuite and ensures that associations can offer a diverse and engaging fitness experience to their members.
Key Features and Benefits of Exercise.com Compared to MemberSuite
Exercise.com sets itself apart with its wide range of key features and benefits that surpass what MemberSuite has to offer. Firstly, Exercise.com provides extensive customization options, allowing organizations to tailor the software to their specific needs and workflows. The seamless integration capabilities of Exercise.com enable smooth data flow between different systems, eliminating any compatibility issues. Moreover, Exercise.com boasts a user-friendly mobile app, ensuring that you can stay connected and manage your association anytime and anywhere.
In addition to its customization options and seamless integration capabilities, Exercise.com also offers a comprehensive reporting and analytics feature. This allows organizations to track and analyze important data such as member engagement, revenue, and attendance. With detailed reports and insights, organizations can make data-driven decisions to optimize their operations and drive growth. Furthermore, Exercise.com provides excellent customer support, with a dedicated team available to assist organizations with any questions or issues they may have. This level of support ensures that organizations can maximize the benefits of Exercise.com's software and achieve their goals effectively.
Seamless Integration: How Exercise.com Enhances Your Workflow
Exercise.com enables seamless integration with various platforms and software systems, optimizing your organization's workflow. Whether it's integrating with your existing membership management tools, payment processors, or communication systems, Exercise.com ensures a smooth data transfer and communication flow, eliminating any manual duplication of effort or data entry errors. This integration capability enhances productivity and operational efficiency, freeing your team to focus on more meaningful tasks.
In addition to its integration capabilities, Exercise.com also offers a user-friendly interface that simplifies the process of managing and tracking your organization's fitness programs. With intuitive features such as customizable workout templates, progress tracking tools, and client management systems, Exercise.com streamlines the management of your fitness offerings. This not only saves time and effort but also enhances the overall user experience, making it easier for both your staff and clients to navigate and engage with your fitness programs.
Streamlining Membership Management with Exercise.com
Exercise.com offers powerful membership management features that can help associations efficiently handle the entire membership lifecycle. From onboarding new members to managing renewals and automating communications, Exercise.com's membership management tools simplify and streamline these processes. With customizable membership levels, member directories, and automated workflows, Exercise.com makes managing your association's membership a breeze.
In addition to its membership management features, Exercise.com also provides robust reporting and analytics tools. These tools allow associations to track and analyze membership data, such as member demographics, engagement levels, and attendance rates. By gaining insights from these analytics, associations can make data-driven decisions to improve their membership programs and better serve their members.
Furthermore, Exercise.com offers seamless integration with popular payment gateways, making it easy for associations to collect membership fees and process payments. Whether it's setting up recurring payments, offering discounts or promotions, or managing refunds, Exercise.com's payment integration ensures a smooth and secure transaction process for both associations and their members.
Maximizing Event Management Efficiency with Exercise.com
Event management is a critical aspect of association management, and Exercise.com exceeds expectations in this area. By offering a comprehensive event management solution, Exercise.com simplifies event planning, promotion, registration, and logistics. The software enables you to create eye-catching event pages, manage ticket sales and payments, send automated reminders, and track attendance. With Exercise.com, you can maximize event management efficiency, ensuring successful and engaging events for your association.
In addition to its event management features, Exercise.com also provides robust reporting and analytics tools. These tools allow you to gain valuable insights into your events, such as attendance rates, ticket sales, and revenue generated. With this data, you can make informed decisions to improve future events and optimize your association's event management strategy. By leveraging the reporting capabilities of Exercise.com, you can further enhance the efficiency and effectiveness of your event management efforts.
Advanced Reporting and Analytics: Why Exercise.com Stands Out
Exercise.com provides advanced reporting and analytics capabilities that give associations valuable insights into their operations. From health club membership statistics to event performance metrics, Exercise.com's reporting features allow you to make data-driven decisions and optimize your association's overall strategy. With customizable reports, visual data representations, and real-time analytics, Exercise.com empowers you to track progress, measure success, and identify areas for improvement.
One of the key features of Exercise.com's reporting and analytics capabilities is the ability to generate customizable reports. This means that associations can tailor their reports to focus on the specific metrics and data points that are most relevant to their operations. Whether it's tracking membership growth, analyzing event attendance, or monitoring revenue trends, Exercise.com's reporting tools allow associations to gather the information they need to make informed decisions.
In addition to customizable reports, Exercise.com also offers visual data representations that make it easy to understand and interpret complex analytics. With charts, graphs, and other visualizations, associations can quickly grasp trends and patterns in their data. This visual approach to reporting not only enhances comprehension but also facilitates effective communication of key insights to stakeholders and decision-makers.
Customization Options: How Exercise.com Tailors to Your Needs
Exercise.com understands that no two associations are the same, which is why it offers extensive customization options. From branding your software interface to configuring workflows specific to your organization, Exercise.com allows you to mold the software to suit your unique requirements. With this level of flexibility, Exercise.com ensures that the software adapts and grows with your association, supporting your long-term goals and objectives.
Mobile App Accessibility: Stay Connected Anytime, Anywhere with Exercise.com
Exercise.com recognizes the importance of mobile accessibility and provides a user-friendly mobile app. With the Exercise.com mobile app, you can stay connected to your association's activities and manage tasks on the go. Whether you need to access membership information, communicate with members, or oversee event logistics, the mobile app ensures you are always empowered and connected, wherever you are.
Pricing Comparison: Is Exercise.com a Cost-Effective Alternative?
When considering alternatives to MemberSuite, pricing is a vital factor to evaluate. Exercise.com offers competitive pricing plans that are aligned with the value it provides. Moreover, Exercise.com's comprehensive feature set and scalability make it a cost-effective solution for associations of all sizes. By weighing the features, benefits, and overall value, organizations can make an informed decision that ensures the best return on investment.
Success Stories: Organizations Thriving with Exercise.com Instead of MemberSuite
Many organizations have successfully made the switch from MemberSuite to Exercise.com and have experienced increased efficiency and productivity. From associations in the fitness industry to professional organizations, Exercise.com has empowered numerous organizations to optimize their operations and achieve their goals. Through success stories and testimonials, we will showcase how Exercise.com has transformed associations' management practices.
Making the Switch: A Step-by-Step Guide to Transitioning from MemberSuite to Exercise.com
If you decide to make the transition from MemberSuite to Exercise.com, we understand that the process can be intimidating. That's why we have created a step-by-step guide to assist you throughout the switch. We will outline the necessary steps, such as data migration, training, and implementation, ensuring a smooth and successful transition. With our guidance and the support of Exercise.com's dedicated team, you can make the switch confidently, knowing that you are in capable hands.
Exercise.com: Your MemberSuite Alternative
Why Choose Exercise.com?
Here are five reasons why fitness professionals use Exercise.com vs. MemberSuite.
If you're ready to get started with an easy-to-navigate, all-in-one fitness software, designed to fuel your business, request a demo with Exercise.com today.
And, if you want to see how MemberSuite's additional features stack up to Exercise.com software features, check out our in-depth guide below.
What is MemberSuite?
Founded in 2008, MemberSuite is an association management software for professional trade organizations, associations, and nonprofits with a $1 million-$40 million budget. MemberSuite has features such as CRM, reporting, member management, events, and more.
Because MemberSuite is designed to manage nonprofits, it doesn't have the features you need for your fitness business. MemberSuite lacks workout software, health and fitness assessment software, fitness-related ecommerce options, and nutrition tracking.
Exercise.com is proud to offer all these features, which help your fitness business succeed! Let's jump into the review to see how Exercise.com's comprehensive and top rated health club management software can help grow and manage your fitness business.
Unless otherwise stated, all images and reviews below are of/about the Exercise.com All-In-One Fitness Business Management software platform.
Fitness Business Management Software
Many membership and business management software offer similar features, so how do you know what best fits your business? Why is it important to have software designed for gym and fitness facilities?
Each business industry has different needs, and fitness is no exception. MemberSuite is designed for association management, which means it lacks the capabilities of scheduling, client automation, and integrations that your business needs to succeed.
Exercise.com Fitness Business Management (FBM) Software, on the other hand, has every feature to create and sustain a thriving business, plus personalized assistance to help every step of the way.
Client/Class Scheduling
Scheduling is one of the most basic necessities for managing a fitness business. You must have a viewable schedule where customers can easily book classes, training sessions, and events. Otherwise, your business relies on memberships and class regulars for the majority of your income.
MemberSuite doesn't have any scheduling features, so you must use another app or software for your scheduling needs. Exercise.com offers a user-friendly scheduling system that is easy for staff and customers to use, which increases your booking rates. Our schedule is easily accessed on your custom-branded app and syncs with Apple and Google Calendars.
Gym/Facility Management
MemberSuite allows you to manage orders and payments, inventory, and fundraising. While these can be important, you need a greater variety of management tools for a fitness business.
Exercise.com software has all the tools and integrations you need to manage your facility. You never have to worry about sales, staff, clients, or data logged falling between the cracks. Our comprehensive reporting is easily accessible in your custom web and mobile apps. Our software also helps manage a staff of any size with assignable staff roles so you can put staff management on autopilot.
Business Dashboard Reports
MemberSuite has a Report Studio that offers self-service reporting and data analysis, but the Report Studio is fairly limited, especially for the needs of a fitness center. MemberSuite doesn't mention custom reports, and the reports in the Report Studio are geared towards nonprofits and associations.
Exercise.com offers you a client and a business dashboard to easily access and monitor everything for facility management. With Exercise.com, you get reports for transactions, taxes, subscriptions, ecommerce commissions, inventory, and so much more! We can even customize reports specifically for your business.
Client Automation
MemberSuite doesn't have client automation features. Manually completing these tasks adds more to your managerial load.
This is not the case with Exercise.com! Not only do we have business automation, but we also have fitness-specific client automation, such as:
Automate Emails and Texts/Other Automatic Features
Automate Workout Delivery
Automate Resource Delivery
Automate Assessment Delivery
Automate Reminders/Alerts via app, text, and email
Dedicated Zapier Support
Our partnership with Zapier improves the efficiency of your business and helps your unique business stand out. Zapier has over 2,000 apps, so you can enjoy personalizing your business! But this is only a benefit you receive with Exercise.com, as MemberSuite doesn't integrate with Zapier.
Dedicated Account Manager
MemberSuite has standard email and phone customer service support. Exercise.com takes customer service very seriously, which is why you receive a dedicated account manager with Exercise.com to handle all aspects of your account! Your account manager handles all the behind-the-scenes tasks such as initial set-up and training, website creation and management, updating your custom app, and more, so you can stay focused on your customers.
Customized Software
Customized software helps your business stand out in a competitive fitness market. When software is customized to fit your specific brands and needs, you can reach your target customer base effectively, resulting in more memberships and sales.
MemberSuite is extremely limited in its software customization. Exercise.com excels at customizing software, which we can examine in greater detail below.
Custom-Branded
MemberSuite doesn't have custom branding options for its software. This reduces your opportunities to engage customers with your brand. But with Exercise.com, your entire platform is custom branded! Your software, app, website, schedule and booking, notifications, and more, are personalized with your business name, logo, colors, wording, and voice.
iOS & Android Apps
MemberSuite doesn't have an app with its software. This significantly reduces your customer engagement and thereby your revenue.
Exercise.com gives you a custom-branded app for personal trainers and gyms. With our app, trainers can perform all their client management tasks, like create workouts, view upcoming appointments, and communicate with clients. Clients can easily book appointments and classes, view and complete their workouts, log nutrition intake, and track their progress.
Security Features
MemberSuite has adequate security features, but Exercise.com places a high priority on security. Every website and app created by Exercise.com is SSL Secure. We protect your clients' information with the internationally-secure Privacy Shield Framework, and we utilize Google Cloud for storing and transferring data. Payments are made and processed through Stripe.
Marketing Integrations
MemberSuite has email marketing campaign capabilities. This may be beneficial for nonprofits and associations, but fitness facilities need a wide variety of marketing integrations so your business can appeal to every member and potential customer. That's why Exercise.com software integrates with an abundance of popular integrations such as:
MailChimp
ConstantContact
ConvertKit
Zapier
Google Analytics
Facebook Pixel
And more!
Workout Software
Workout software and personal training software sets Exercise.com apart and above MemberSuite software. As association management software, it is understandable that MemberSuite doesn't have designated workout software. But workout software is crucial to the success of your fitness business!
Exercise.com includes both business management and workout software, which gives your customers a seamless, professional, and personalized workout experience. Since MemberSuite doesn't have workout software, let's take an in-depth look into how Exercise.com's workout software enhances your business.
Workout Creator/Logger
Exercise.com has a premium workout creator and logger that keeps clients engaged and motivated on their fitness journeys. Trainers can quickly select pre-designed workouts or create personalized workouts. These are then delivered automatically to your client in your app so they can view and log their workout anytime, anywhere! Clients and trainers can easily communicate using your custom-branded app between sessions.
Exercise.com knows that every trainer-client relationship is different. Our workout creator/logger offers endless possibilities for delivering workouts, tips, and encouragement to every client, including:
1-1 Training
This traditional method of personal training is still a staple in most fitness centers. It takes a lot of organization, communication, and creativity to manage multiple clients and deliver a quality training experience. Exercise.com is here to help!
With features like customized workout and nutrition plans, goals and progress reports, performance and fitness assessments, and more, trainers can easily manage their clients while delivering a customized personal training experience. Clients have everything they need to stay on track and motivated towards achieving their goals!
Group Training
Exercise.com's group training feature allows you to easily create, schedule, and track group classes. Trainers use the same resources and support as in 1-1 training, but group participants provide additional support and positive morale. This boosts social connections and creates a tight-knit gym community that aids in customer retention.
Online Training
Online training is quickly becoming vital to fitness businesses. It not only caters to those with a busy lifestyle, but also to those who prefer to exercise in the comfort of their own homes.
Exercise.com allows you to offer online workouts to any client! These workouts give greater flexibility for clients to perform their workouts whenever and wherever they choose. Our extensive video and exercise library gives clear instructions and clients can stay in communication with trainers via the app!
Exercise Library
Exercise.com offers an extensive exercise library with our workout software. Our videos are professionally made and feature proper form and technique. Trainers use these videos in your workout creator to enhance the personalized workout experience.
Custom Exercises
In addition to our professional exercise library, our software enables you to merge with your YouTube or Vimeo accounts so you can use your own videos in the workout creator! This is an excellent way to promote and add value to your brand.
TV Workouts
Finally, our videos can be viewed on a computer or mobile device and can also be cast onto a TV screen during a group training session. This switches up the presentation style and adds a personal touch to a group workout.
Gym Ecommerce Software
Ecommerce is an essential way to boost sales, draw attention to your business, and keep customers engaged with your brand. The more options you offer, the more customers your business will appeal to.
MemberSuite has very limited ecommerce options that are not specific to fitness. Exercise.com's gym ecommerce software, however, has dozens of fitness-specific ecommerce options that keep customers engaged with your brand and boost your revenue.
Payment Processing
MemberSuite uses BluePay for payment processing. Exercise.com uses the ease and security of Stripe for all payments, which gives you more money for your business. Invoices are sent automatically, which relieves mundane billing tasks that can eat away at your time.
Sell Products
MemberSuite allows an online storefront for customers to purchase merchandise. Exercise.com does this as well! Our online store allows you to sell personalized merchandise like branded apparel, bumper stickers, water bottles, and exercise gear, as well as products like supplements, energy bars, and more.
Sell Workout Plans
With Exercise.com's software, you can sell your own pre-built workout plans. This is an excellent way to give customers the experience of a personalized trainer in the comfort of their own home. There's no limit to how many workout plans you can sell, so the more you offer, the greater your profit!
Offer Online Workout Memberships
Embrace the opportunities for customized workout plans with the Exercise.com platform. Trainers create customized workouts in one sitting and program the workouts to be delivered at automatic intervals. Trainers then monitor and track progress as clients make their way through the workout program. This efficient process improves trainer productivity so they can take on more clients at a premium price while clients have a personalized workout experience!
Sell Workout Challenges
Workout challenges are an excellent way to motivate gym members and come together around the common goal of better fitness. The Exercise.com software makes workout challenges a simple way to boost revenue and encourage a positive gym culture! Our workout challenges are customizable and automated, so they increase your revenue without increasing your workload.
Health and Fitness Assessment Software
Health and fitness assessment software is another feature that is missing from MemberSuite. Trainers using MemberSuite will have to find other methods of tracking and organizing assessments, performance measurements, and nutrition.
Exercise.com health and fitness assessment software, on the other hand, keeps everything in one place for optimal organization. Since MemberSuite doesn't offer any assessment features, let's examine Exercise.com's comprehensive assessment software features.
Fitness Assessments
Trainers can use standard and customizable fitness assessments, which increases the personalization of the workout experience. This leads to better fitness results, greater retention, and highly satisfied customers.
Performance & Measurement Reports
Just a few of the measurements and assessments in our software include weight, height, activity level, distance runs, power output, range of motion measurements, and others. These are easily organized and conveniently located in your app.
Additionally, Exercise.com includes personalized interactions to keep your customers engaged and motivated on their fitness journey. Automatically deliver interactions such as:
Workout reminders
Goal achievements
Recurring assessments
Progress photos
Measurements
and more!
Nutrition
Trainers know how important nutrition is for achieving fitness goals. Exercise.com seamlessly merges with the top nutrition tracker MyFitnessPal so clients can easily log and track their daily dietary intake. This accountability keeps clients focused on meeting their fitness goals and ultimately improves customer satisfaction.
MemberSuite Pricing
MemberSuite has a quote-based pricing system. Potential customers must contact MemberSuite to discuss a price for their software.
MemberSuite Alternatives
Alternatives to MemberSuite include:
Glue Up
MemberClicks
Wild Apricot
i4a AMS
Regpack
MemberLeap
Neon CRM
Member365
And of course, Exercise.com!
The Bottom Line: Pros and Cons
Choosing the right business software is a big decision! Let's take a final look at MemberSuite and Exercise.com.
MemberSuite Pros and Cons
MemberSuite is designed to manage associations and nonprofits, so it's understandable that MemberSuite doesn't have the functions and capabilities to manage a fitness business.
To start, MemberSuite doesn't have basic business management tools such as a scheduler or client automation. The facility management tools and reporting features are limited and not intended for a fitness business. MemberSuite also lacks key customer engagement tools, such as an app, website, and ecommerce options besides an online storefront.
Finally, MemberSuite doesn't have workout, health assessment software, or fitness-specific ecommerce options that drive and retain revenue. While MemberSuite may manage associations effectively, it's not the right fit for a gym or fitness center.
Exercise.com Pros and Cons
Exercise.com, on the other hand, has all the features your business needs to succeed. First and foremost, Exercise.com's Fitness Business Management software gives you the scheduling, reporting, and facility management tools to stay organized and profitable. Plus, your entire software, app, and website are custom-branded and customized to fit your needs.
But what makes our software better than generic recreational management software is our fitness-specific features. Our workout and assessment software keeps trainers productive and maximizes client fitness results. Finally, our fitness-specific ecommerce software generates revenue by keeping customers engaged with your brand.
If you're looking for an alternative to MemberSuite and are ready to grow and manage your business with fully customizable software, book a demo with Exercise.com.
When evaluating alternatives to MemberSuite, Exercise.com emerges as the best choice for association management. With its extensive features, seamless integration capabilities, customization options, and mobile app accessibility, Exercise.com provides a powerful platform that enhances productivity and unlocks the full potential of your organization. By considering the limitations of MemberSuite and exploring Exercise.com's comprehensive solutions, you can make a strategic decision that propels your association towards success.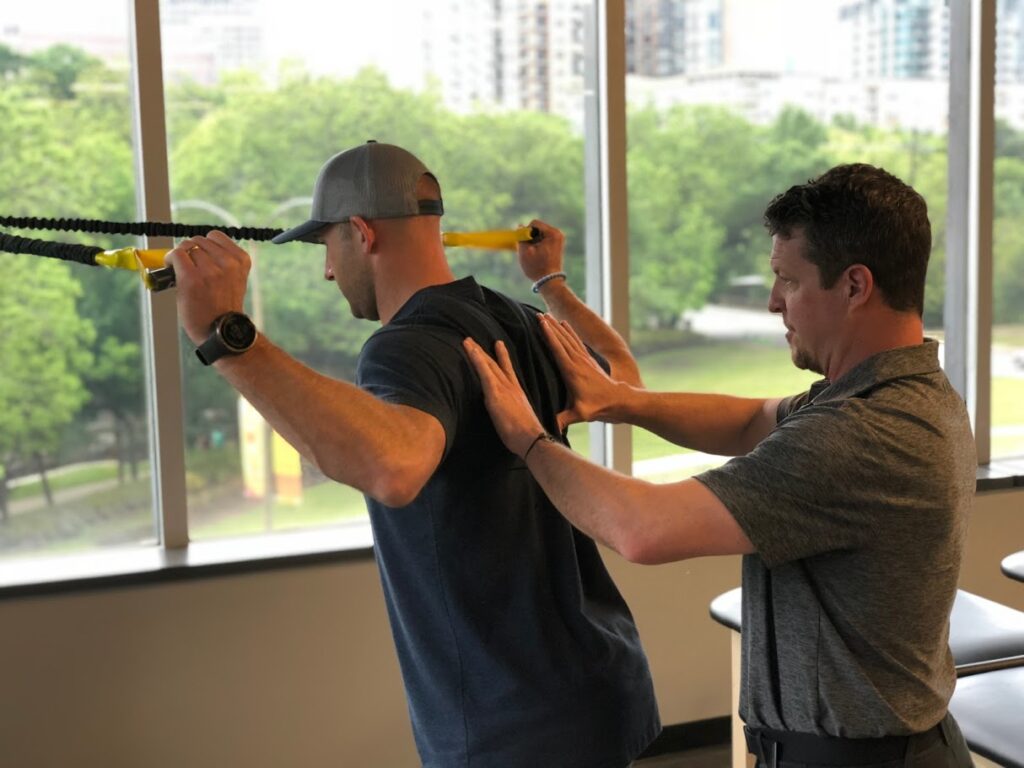 "Working with Exercise.com and their team has been an amazing experience and a dream come true in terms of accomplishing a vision! Their workout technology has helped us effectively engage our community, and I highly recommend Exercise.com to grow your business!"
Andrew Banner
Co-Founder, AMPD Golf Performance