The best PaySimple alternative is Exercise.com.
Looking for the best PaySimple alternative? Are you tired of the limitations and frustrations of using PaySimple for your business payment needs? Look no further, because Exercise.com is here to revolutionize the way you handle your payments. As the best PaySimple alternative on the market, Exercise.com offers a comprehensive and user-friendly platform that will take your business to new heights.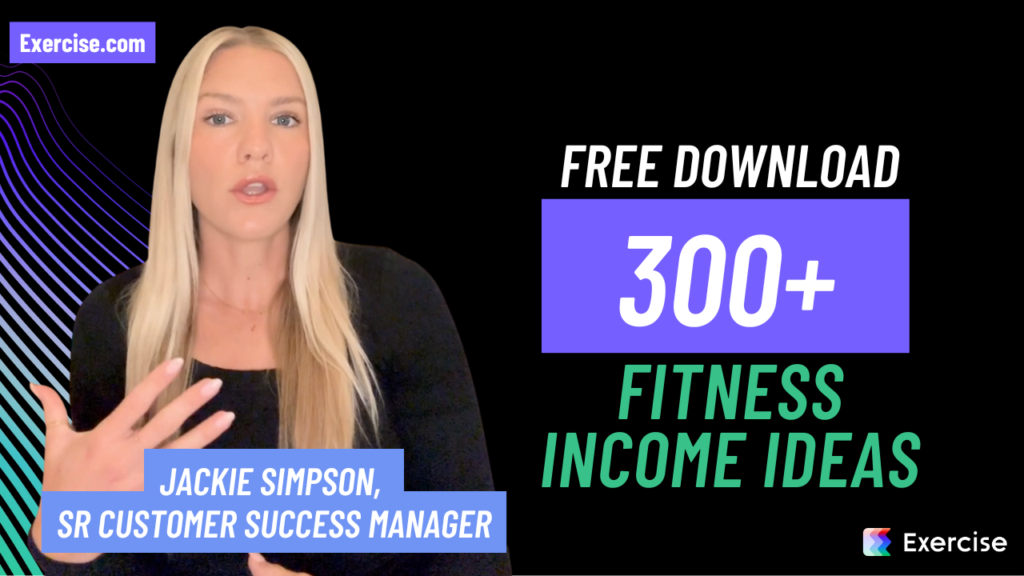 Why Choose Exercise.com as an Alternative to PaySimple?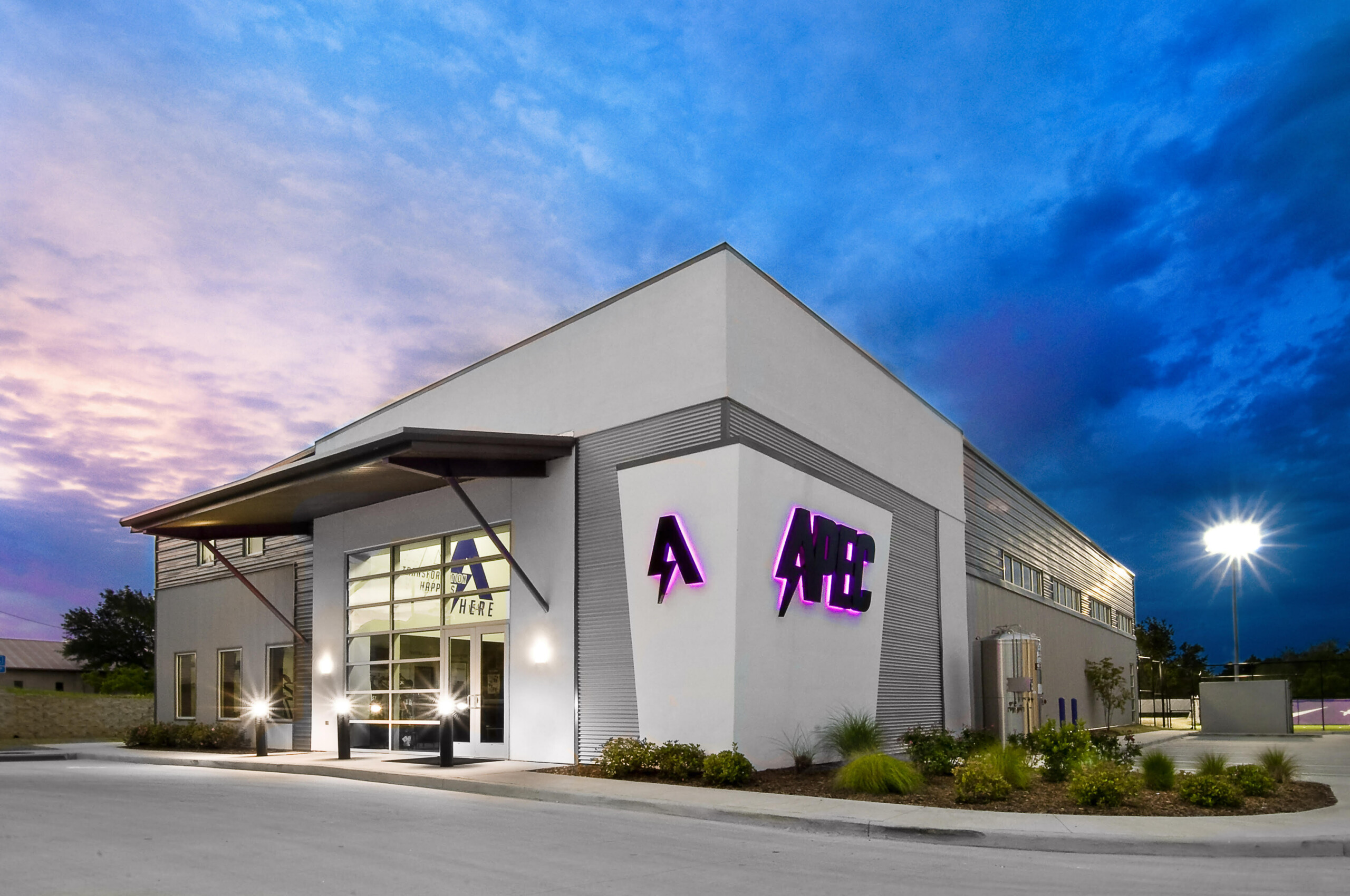 Exercise.com is simply the best. We were using three or four different apps or softwares to do what we can now do all in one with the Exercise.com platform.
Brandon Stroupe
Founder and President, APEC Sports Performance
Read More

: PaySimple
Exercise.com is the preferred choice for businesses seeking an alternative to PaySimple due to its unparalleled features and functionality. With Exercise.com, you can say goodbye to the limitations of PaySimple and hello to a payment solution built specifically for the fitness industry. From managing memberships and scheduling appointments to accepting online and in-person payments, Exercise.com has you covered.
Our platform is not only designed to simplify your payment process but also to enhance your overall business operations. With Exercise.com, you get a complete all-in-one solution that seamlessly integrates with your existing business systems, providing a seamless experience for both you and your clients. No more juggling multiple platforms and confusing spreadsheets – Exercise.com consolidates everything into one easy-to-use interface.
In addition to its comprehensive payment features, Exercise.com also offers robust reporting and analytics tools. With our platform, you can easily track and analyze key metrics such as revenue, client attendance, and class popularity. This data-driven approach allows you to make informed business decisions and optimize your operations for maximum profitability.
The Benefits of Switching from PaySimple to Exercise.com
Switching from PaySimple to Exercise.com comes with a myriad of benefits that will make a lasting impact on your business. Firstly, Exercise.com offers unrivaled flexibility and customization options. Our platform has been designed to adapt to your unique business needs, allowing you to create a customized payment workflow that aligns perfectly with your business model.
Additionally, Exercise.com provides robust reporting and analytics features that give you valuable insights into your business's financial health. From tracking revenue and monitoring payment trends to assessing customer behavior, our analytics tools empower you to make informed decisions that drive growth and maximize profitability.
Furthermore, Exercise.com puts a strong emphasis on customer support, ensuring that you're not left in the dark. Our dedicated team of experts is always ready to assist you with any questions or concerns you may have, ensuring a smooth transition and ongoing support throughout your journey with Exercise.com.
Another benefit of switching to Exercise.com is our seamless integration with popular fitness tracking devices and apps. With Exercise.com, your clients can easily sync their workouts and progress from their favorite fitness apps, such as Fitbit or Apple Health, directly to your platform. This not only enhances the user experience but also allows you to provide personalized feedback and track your clients' progress more effectively.
Lastly, Exercise.com offers a comprehensive suite of marketing tools to help you attract and retain clients. From customizable landing pages and email marketing campaigns to social media integration and referral programs, our marketing features are designed to help you grow your business and increase your client base. With Exercise.com, you have all the tools you need to create a strong online presence and stand out in the competitive fitness industry.
How Exercise.com Stacks Up Against PaySimple
When comparing Exercise.com to PaySimple, the differences are immediately apparent. While PaySimple may offer some basic payment processing features, Exercise.com takes it to the next level by offering a comprehensive suite of tools designed specifically for fitness businesses.
Exercise.com's all-in-one platform allows you to seamlessly manage all aspects of your business, from client scheduling and billing to marketing and assessments. With PaySimple, you're left to juggle multiple platforms and systems, leading to inefficiencies and a fragmented customer experience.
Additionally, Exercise.com's robust reporting and analytics features give you deep insights into your business's performance, allowing you to identify trends, measure ROI, and make data-driven decisions. PaySimple simply falls short in this area, leaving you in the dark when it comes to understanding the financial health of your business.
A Comprehensive Comparison: PaySimple vs. Exercise.com
Let's take a closer look at the key differences between PaySimple and Exercise.com. When it comes to payment processing, PaySimple offers a simple and straightforward solution. However, Exercise.com goes beyond the basics, offering a wide array of features and functionality designed specifically for fitness businesses.
Exercise.com allows you to easily manage memberships, schedule appointments, and accept payments both online and in person. With PaySimple, you're restricted to basic payment processing functionality and limited options for customization.
Add to that Exercise.com's seamless integration with your existing business systems, and you have a complete solution that streamlines your operations and saves you time. PaySimple, on the other hand, lacks the integration capabilities necessary to create a truly seamless payment experience.
Exercise.com: The All-in-One Solution for Your Payment Needs
Exercise.com sets itself apart from PaySimple by offering an all-in-one solution tailored to the unique needs of fitness businesses. With our platform, you can finally say goodbye to the hassle of dealing with multiple platforms and fragmented systems.
The Exercise.com platform allows you to manage your memberships, schedule appointments, accept payments, and even automate client communications. Gone are the days of manually sending reminders and invoices – Exercise.com's automated features do it all for you.
But it doesn't stop there. Our platform also provides marketing tools to help you grow and expand your business. From customizable landing pages and lead generation forms to email marketing campaigns and customer retention strategies, Exercise.com is your one-stop shop for business growth.
Maximizing Your Business Potential with Exercise.com Instead of PaySimple
By choosing Exercise.com as your PaySimple alternative, you're making a powerful decision that will unlock the full potential of your business. Our platform is designed not only to streamline your payment process but also to help you achieve sustainable growth and success.
With Exercise.com, you have the tools and resources necessary to attract new clients, engage existing ones, and maximize revenue. From the moment a client finds your business online to the completion of their payment, Exercise.com ensures a seamless and user-friendly experience.
Furthermore, Exercise.com offers robust customer engagement features, allowing you to build strong relationships with your clients. Our platform supports interactive workouts, progress tracking, and personalized assessments, providing a comprehensive fitness experience that keeps your clients coming back for more.
Streamlining Your Payment Process with Exercise.com
Exercise.com takes the complexity out of your payment process, making it easy and efficient. With our platform, you can set up customized payment workflows that align with your business model, ensuring a smooth and streamlined experience for both you and your clients.
Our platform supports various payment methods, including credit cards, digital wallets, and even recurring billing options. Exercise.com also handles all aspects of payment management, from invoicing and tracking to reporting and analytics.
With Exercise.com, you can rest easy knowing that your payment process is in good hands. Our secure and reliable platform ensures that all transactions are processed safely and efficiently, giving you peace of mind and minimizing the risk of fraud.
Unlocking the Power of Exercise.com as a PaySimple Alternative
Exercise.com is not just another payment processing platform – it's a game-changer for your business. By choosing Exercise.com as your PaySimple alternative, you're unlocking a world of possibilities and taking your business to new heights.
With Exercise.com, you can leverage cutting-edge technology to create a seamless and engaging payment experience for your clients. From online booking and appointment reminders to automated payments and customized notifications, our platform empowers you to exceed customer expectations at every touchpoint.
Exercise.com's intuitive interface and user-friendly design ensure that both you and your clients can navigate the platform with ease. Say goodbye to the frustrations of clunky interfaces and say hello to a sleek and modern platform that enhances your brand image and improves customer satisfaction.
Why Exercise.com Is the Top Choice for Businesses Seeking an Alternative to PaySimple
Exercise.com stands out as the top choice for businesses seeking an alternative to PaySimple due to its unparalleled features, functionality, and customer support. Our platform has been tailored to the unique needs of fitness businesses, providing a comprehensive solution that goes beyond basic payment processing.
With Exercise.com, you're not just getting a payment processor – you're getting a trusted partner that is dedicated to your success. Our team of experts is always available to assist you and ensure that your experience with Exercise.com is seamless and stress-free.
Key Features and Functionality: How Exercise.com Outshines PaySimple
Exercise.com outshines PaySimple in a multitude of ways when it comes to features and functionality. Our platform offers a wide range of tools designed specifically for fitness businesses, providing you with enhanced capabilities and a seamless user experience.
Unlike PaySimple, Exercise.com allows you to manage memberships, schedule appointments, and accept payments both online and in person, all within a single platform. This level of functionality streamlines your operations and simplifies the payment process for you and your clients.
Add to that Exercise.com's robust reporting and analytics features, and you have a recipe for success. Our platform provides deep insights into your business's financial health, allowing you to make data-driven decisions that drive growth and maximize profitability. PaySimple simply can't compete with Exercise.com's comprehensive suite of features.
A Closer Look at the Pricing and Value of Exercise.com Compared to PaySimple
When comparing Exercise.com to PaySimple on pricing and value, Exercise.com comes out on top. Our pricing plans are transparent and tailored to the needs of fitness businesses, ensuring that you're only paying for the features you need. We offer flexible pricing options that scale with your business, allowing you to manage your budget effectively.
Exercise.com's value extends far beyond the price, as our platform offers a wide range of features and functionality that go above and beyond basic payment processing. From comprehensive customer engagement tools to customizable marketing campaigns, Exercise.com provides exceptional value that helps you grow your business and exceed customer expectations.
The Seamless Transition: Migrating from PaySimple to Exercise.com Made Easy
Don't let the fear of a complicated transition hold you back from making the switch from PaySimple to Exercise.com. Our team of experts is committed to making the entire migration process smooth and hassle-free.
We provide comprehensive onboarding and training to ensure that you and your team are fully equipped to take advantage of the power of Exercise.com. From data migration to platform setup, we handle all the heavy lifting so that you can focus on what you do best – running your business.
Meeting the Unique Needs of Your Business with Exercise.com's Alternative to PaySimple
Exercise.com understands that not all businesses have the same needs. That's why we offer a flexible and customizable platform that can be tailored to your unique business requirements.
Our platform allows you to create customized payment workflows, set up pricing tiers, and even integrate third-party software and services. With Exercise.com, you have the freedom and flexibility to build a payment solution that perfectly aligns with your business model and goals.
Exercise.com: Your PaySimple Alternative
Why Choose Exercise.com?
Here are five reasons why fitness professionals use Exercise.com vs. PaySimple.
If you're ready to get started with an easy-to-navigate, all-in-one fitness software, designed to fuel your business, request a demo with Exercise.com today.
And, if you want to see how PaySimple's additional features stack up to Exercise.com software features, check out our in-depth guide below.
What is PaySimple?
PaySimple, Inc. provides accounts receivable automation solutions. PaySimple develops payment software and publishes it as a billing, collection, and payment management platform. Established in 2008, PaySimple operates in the continental United States and the PaySimple HG is in Denver, Colorado.
So, what is PaySimple.com? It is a cloud and SaaS-based payment management solution that is strategically centered around streamlining the billing and payments process for customers and business owners.
"How can we make business owners' lives easier?" is the question that PaySimple was founded to answer. They decided to tackle payment collection and bill pay services for small businesses and large businesses alike.
The Exercise.com team went one step further and sought to figure out how to make the lives of those who run their own businesses in the health and fitness industry, not only easier but more efficient.
The Exercise.com vision:
To build an all-in-one fitness business management software platform that inspires fitness professionals to think big when it comes to growing their businesses, and motivates exercise enthusiasts to pursue their fitness goals by logging one workout at a time.
With an accomplished advisory board of fitness professionals helping our development team, Exercise.com is built to design features that businesses want and need the most.
Let's get into the features breakdown between PaySimple and Exercise.com.
Unless otherwise stated, all images and reviews below are of/about the Exercise.com All-In-One Fitness Business Management software platform.
Fitness Business Management Software
As an overall solution, PaySimple may be good for single users doing a few transactions per month. When it comes to your business though, doesn't the club management software you decide on need to offer more than payment processing?
The software that your business runs on should be custom-made to fit your business.
Client/Class Scheduling
PaySimple doesn't have a way to schedule or book clients in the app. Most of that capability comes from integrations.
Exercise.com software makes online booking easy so your clients can easily book appointments and classes through your custom-branded booking calendar. The software allows you to efficiently schedule, view, and manage all appointments and classes.
Gym/Facility Management
With the Exercise.com platform, you'll be able to reach your client retention metrics and staff reports with minimal effort. Exercise.com has the best gym business management software that saves you time with assignable staff roles, so you can put staff management on autopilot. And you'll have sales and business reports for all of your clients, classes, and workout packages to make managing your business easy. All of your reports can be run in a single software and you can sort reports by:
Obviously, with PaySimple being more of an accounting and mobile payment solution, you can't expect to have these features available, but as business owners knowing the importance of features promoting client engagement and easy-to-read reports, we also understand the value of automatic engagement features and easily accessible business management reports.
Business Dashboard Reports
PaySimple states to allow for business dashboard reports on customer data and business insights but does not expand on more in this area unless you sign up for a trial.
With Exercise.com, as soon as you enter your business dashboard, information such as your schedule for the day, recent clients, messages, and business reports are shown to you and can be customized to your preferred presentation. Exercise.com's business dashboard reports are easily customizable, giving you free-range to how you want to analyze your business or filter information. Whether you want to run custom reports on your revenue, staff, or clients, you will have the needed tools to monitor your business' operations.
Client Automation
Most accounting programs like PaySimple would have a way to send an invoice to a client as a reminder, though it wouldn't necessarily be automated; if you're using ZenPlanner with PaySimple you'd have access to reminders and some automated features, but would not have access to the range of automation that Exercise.com provides.
With your Exercise.com custom automation dashboard, you can set up all of your notifications, keeping clients engaged. This translates to faster, easier engagement, better retention scores for you and your business, and more free time for you to continue developing your craft as a professional and business owner in the health and wellness industry.
Exercise.com automatic features include:
Automatic Emails and texts
Automated workout delivery
Automated assessment delivery
Automated reminders via app, text, and email
Dedicated Zapier Support
Exercise.com partners with Zapier for added integrations and continuous support.
Dedicated Account Manager
Not everything has to be automatic, so your Exercise.com customer support team is there the entire time to make sure your website and app work the way that helps you and your business the most. With scheduled software system updates alongside your team at Exercise.com, your automatic features and others will run exactly how you customize them to.
Customized Software
Custom software is very important as your apps and website are the first things many clients use and see when searching and communicating with your business. Exercise.com will fully customize your web and smartphone app to meet your appearance and functionality needs
Custom-Branded
With Exercise.com software, you'll get access to these customizable features:
Customized Web and Smartphone Apps
Custom Website
Custom Dev Work
Custom Integration Built-In
Custom Integrations Built with Zapier
Custom Performance Health Assessment Software to Collect Smart Data
Custom Exercise Library
Easily Embed Your Videos into Your Platform
iOS & Android Apps
With custom-branded fitness business management apps in the top 15 in the fitness categories in the App Store(Apple) and Google Play(Android) stores, you can expect a support team with Exercise.com that will build the software that will help drive your business to more revenue automatically! The expertly designed apps are optimized to provide you with a smooth interface while making it easy for your clients to find your brand so that your business is set up for success.
PaySimple's website says that it isn't just mobile processing because it offers the ability to use a PaySimple login to access and update customer information, manage various services you may offer, and access all reports from your Android or iOS mobile app. While that may not be just mobile processing, if you're looking for reviews, the chances are high you're serious about your business, and the platform you're using.
Does your brand look the way you want it to?
Do you have all the features you need or want?
Will you be paying a fee just to process payments?
Security Features
PaySimple is safe to use and all processing is performed by SSL and is PCI DSS (Payment Card Industry Data Security Standards) compliant.
Exercise.com offers a secure platform with software that is SSL Secure, a Privacy Shield Framework, and access using Google Cloud.
Marketing Integrations
PaySimple highlights its marketing integrations mainly through email campaigns and the platforms of ConstantContact and Mailchimp.
Exercise.com integrations are directed at increasing your revenue while automating the work desk. With integrations like Zapier, Stripe, Youtube, Vimeo, MailChimp, ConvertKit, ConstantContact, Refersion, Intercom, and others, you'll get the ability to grow your audience, automate your marketing, and increase your brand's engagement to your target audience and current clients.
Workout Software
PaySimple, even when integrated with ZenPlanner as a business management system, will still not enable you to create and auto-schedule your workouts to your clients and in the marketplace.
This is a disadvantage because clients want results. That's why they seek your services as a health and wellness professional. You can have the most customized system, but with no workout creation and delivery system in place, you'll still be spending most of your time teaching clients and customers the workout instead of letting the software do it for you.
The Exercise.com workout plan creator and delivery system do just that. No more building workout plans with spreadsheets or PDFs.  Create the workout once and schedule the workout to clients, groups, or classes for easy logging.
Now it's on autopilot.
Read More: How to Make Money Selling Workouts Online
Workout Creator/Logger
Because PaySimple does not provide its clients with built-in workout software, let's look at the capabilities of the Exercise.com workout creator and logger.
This software enables trainers to build nearly any workout they can imagine. The nuts and bolts of designing a workout are very simple. You can use the extensive exercise library which can be searched by exercise name directly or sorted by target muscle group, movement, etc.
Additionally, you can deliver workouts for any scenario, including:
Workout Planning-Personal Training
Nutrition Assistance
Goal Setting
Group Training
Traveling Athletes
1-1 Training
Trainer Logging
Online Clients
Hybrid Clients (in-person/online)
Busy Professionals
Let's look at some of these scenarios in greater detail:
1-1 Training
This traditional method of personal training is still in high demand at most fitness centers. The Exercise.com system supports your trainers by organizing, communicating, and creatively managing multiple clients so they can deliver a quality training experience for every client.
Group Training
The Exercise.com group training feature provides the same resources and support as it does for one-on-one training but members benefit from the community and accountability of the group setting.
Online Training
Exercise.com provides online training features that can help fitness businesses reach more clients and obtain more memberships.
Exercise Library
With Exercise.com, you'll be able to customize your exercise workout library videos with any notes, tips, or steps you may have, making it easy for your clients to complete their workout when they aren't with you, which also strengthens your brand as a fitness professional.
Custom Exercises
As stated, the Exercise.com video library is fully customizable. You can add your videos directly into the platform and with ease by just copying and pasting a link to the video into your library. Additionally, Exercise.com allows trainers to create training cycles and workouts based on their clients' needs.
TV Workouts
Trainers and instructors can also cast Exercise.com exercise videos onto a TV screen during a group training session. This switches up the presentation style and adds a personal touch to a group workout.
Gym Ecommerce Software
If you want to build a sustainable business, you've got to have a product that people want. For many fitness businesses, that's workout plans.
With PaySimple you will be able to sell products and services but their gym ecommerce platform is not truly designed with fitness businesses in mind. Exercise.com, on the other hand, has full ecommerce capabilities that resonate with clients in the fitness space. Let's look at where PaySimple lacks in the ecommerce space and where Exercise.com thrives.
Payment Processing
Whether you're looking to bill customers regularly, by a single session, or by a package basis, the Exercise.com custom software will deliver a fully integrated, secure platform that can support in-person and online payments. You'll then be able to put workout memberships on autopilot and watch our software automatically release workout plans, files, videos, assessments, and more to gym members or clients online.
All of this leads to better client engagement, which leads to better client retention.  You'll be able to reach more people, keep existing clients happy with more success, convert more leads with the performance health assessment along with automating classes and reminders to members of your club for their appointments.
PaySimple through ZenPlanner would be able to assist with your clients' booking, online invoice payment processing, and appointments, but there wouldn't be access to a custom exercise library, custom workouts, and workout challenges.
Sell Products
Although PaySimple allows its users to sell products, Exercise.com software is built with fitness and sports in mind. Increase your revenue by selling products like branded apparel, water bottles, gear, and supplements.
Sell Workout Plans
Exercise.com client Mike Boyle, of Mike Boyle Strength & Conditioning (MBSC), had over 700 clients within 12 months of releasing programming online using our software!
With built-in workout templates that allow you to create and sell to gym clients and those clients you've never met face to face, you can create a scalable service that will provide you with passive income. Your custom-branded app will put your workout plan revenue on autopilot.
Offer Online Workout Memberships
Offer online workout memberships to cater to traveling clients, stay-at-home moms, and any other target demographic that cannot find time to go to the gym with Exercise.com.
Sell Workout Challenges
Promote your brand and positive gym community by providing fun and engaging workout challenges! Exercise.com  software effortlessly runs and manages workout challenges so they increase your revenue without increasing your workload. Customize your own challenges to fit the needs and preferences of your participants and let it run automatically!
Fitness Assessment Software
A fitness assessment is one of the best tools for finding out what leads and potential clients need so that they can improve. With detailed information on leads and clients, your job as a fitness professional becomes that much easier, and with the extra time saved you can focus on client development and progress.
Engaging clients is impossible with PaySimple, and most of the engagement you'd ever get out of the ZenPlanner integration with PaySimple would still only be centered around client booking and scheduling. With Exercise.com fitness assessments, the software will auto-load your clients' workout suggestions based on the results of their assessment, and you can customize from there.
Assessments
With Exercise.com, you'll be able to deliver individually customized workouts for any training scenario based on your client's assessment scores for performance improvements.  As long as clients believe there is something to be accomplished by training, they will always continue to see it as a worthwhile investment, which means better client retention.
When running your own business, you need time AND money. Money to reinvest, and time to make everything happen. With data-based assessments and workout delivery automation, your Exercise.com software will automatically drive revenue due to client retention.
Performance & Measurement Reports
With performance records, workout activity and snapshots, workout summaries, and progress data all being stored from your automated workouts, you'll gain time by not having to personally calculate every client's progress. If time is money, then Exercise.com software allows you to invest back in your business by giving you more of what's most important: time.
Nutrition
PaySimple does not have nutrition-tracking capabilities built into its software. Exercise.com, however, provides trainers with the ability to set macronutrient (carbohydrates, protein, fiber, fat) goals with their clients. Clients can track their intake for trainers to view using MyFitnessPal and trainers can then provide assistance to help clients meet their health and fitness goals.
PaySimple Software Pricing
Due to the nature of most accounting and invoice software systems, one may end up paying for domain name access, third-party security software that comes as a mandatory add-on, and other hidden fees.  PaySimple, even though it has a tier-list of progressive feature schemes for its Pro versus Enterprise layout, is no stranger to this issue.
So, how much does PaySimple cost? The flat monthly fee for PaySimple is $59.95. If you process more than $50,000 a month, you need to request a custom quote. This flat fee does not include website and app customization, marketing, health assessments, workout creation and delivery, text and other automations, or a fully customizable ecommerce system. You will need other software companies to receive these features.
PaySimple Alternatives
As stated above, due to its nature as accounting software, PaySimple may still have extra fees you might have to pay for other third-party merchant services that don't come as a part of PaySimple's base program.  With that out of the way, let's have a look at other software systems that also offer similar services compared to PaySimple:
The Bottom Line: Pros and Cons
Exercise.com does not need additional integrative accounting software the way that ZenPlanner integrates with PaySimple. You'll get a custom-built web and smartphone app that allows you room to grow: if you think of something that can be helpful to your business, we want to not only create it but give you access to it completely customized to your brand.
PaySimple Pros and Cons
Since we did mention that PaySimple in its own true category of accounting is a service that is used by 20,000 businesses, let's look at a few ways that customers have not been satisfied with PaySimple:
Not good for high-volume, card-present merchants
Not good for international merchants
Untransparent tiered pricing
Would need integration for other features like scheduling or reminders
Exercise.com Pros and Cons
Fully customizable management software
Always integrating and updating components from our advisory board of fitness professionals
Custom workout library, workouts, challenges
Plentiful automation features
Ecommerce system built to increase your revenue
Fully adaptable to your needs as a fitness professional
Whereas the fight may have been a little unfair, even if you just need some sort of accounting and gym point of sale software as a fitness professional, at some point you will need your business branded, marketed, and automated, along with passive revenue streams with automation.
Even if one were to start with PaySimple, Exercise.com provides a platform that allows you to grow right alongside your software, with a personalized development team to make sure your needs as a business owner are met.
Exercise.com all-in-one club management software handles everything you need to thrive as an industry professional with ease.  Fully customized to you and your brand, it's only fitting that your custom business software would be developed by the team at Exercise.com.
If you're ready to find out how Exercise.com business software can help your business excel, book a demo today.
Integrating Payment Solutions into Your Fitness Business with Exercise.com
Exercise.com takes the hassle out of integrating payment solutions into your fitness business. With our platform, you can easily set up payment workflows, accept various payment methods, and even automate recurring billing.
But Exercise.com goes beyond payment processing – our platform provides you with the tools and resources necessary to attract new clients, engage existing ones, and maximize your revenue. From customizable landing pages and lead generation forms to email marketing campaigns and customer retention strategies, Exercise.com helps you grow your business and achieve lasting success.
So why settle for the limitations of PaySimple when you can unlock the full potential of your business with Exercise.com? Make the switch today and experience the difference for yourself. With Exercise.com, you'll never look back.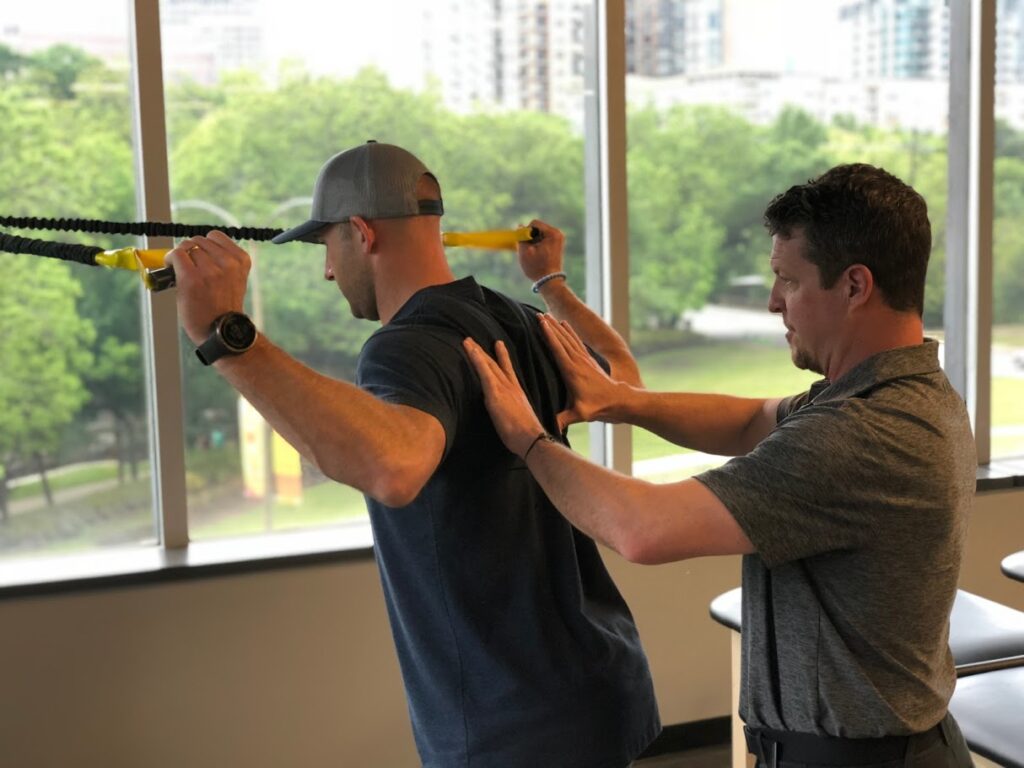 "Working with Exercise.com and their team has been an amazing experience and a dream come true in terms of accomplishing a vision! Their workout technology has helped us effectively engage our community, and I highly recommend Exercise.com to grow your business!"
Andrew Banner
Co-Founder, AMPD Golf Performance